While beer is great all on its own, recent spins on the drink (beyond the usual "chilled" or "less chilled") have us looking at our favorite suds in a brand-new way.
Often called "beertails" or "bocktails," these beer cocktail concoctions blend brews with delicious beverages like lemonade, vodka, or all the liquor in your house. Citrus fruits make especially good mix-ins by punching up preexisting flavors. Try one of these beer cocktail recipes, and we think you'll agree.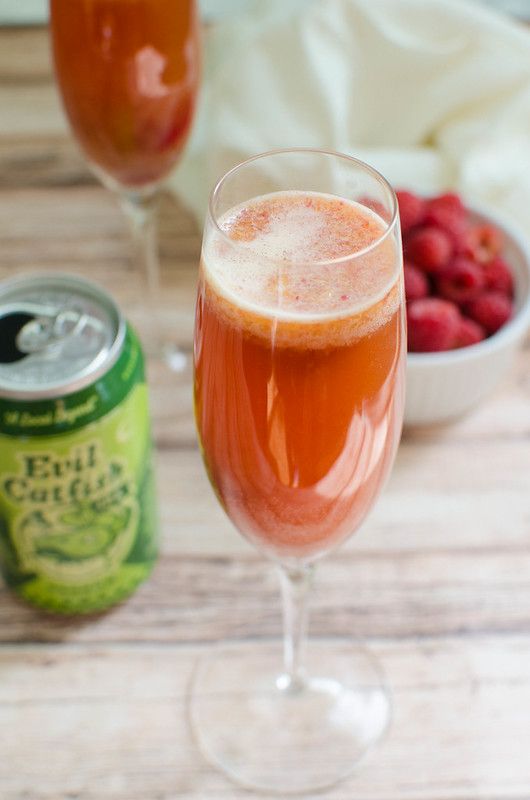 IPA lovers, prepare to take things to the next level. Combine a fruity IPA (wheat beer also works), orange juice, and muddled or blended raspberries, and serve in a tall beer glass or champagne flute for presentation points. Or just grab any glass you like because this one's way too tasty to be concerned about how it looks.
Ease into beer cocktail drinking with a spin on the classic concoction. Typically, just beer and lemonade, this shandy recipe blends rum, bitters, and lime (or lime soda) for a zesty sip. Pair the drink with something a little heavier, like a roasted vegetable pizza, to make the most of its acidity.
Vodka, grapefruit juice, triple sec, and pamplemousse — there's not a single thing we would change about this beauty. And for the crafty at heart, it's satisfyingly Insta-worthy. Give us a good peel garnish any day.
For people who love a spicy burn, this Michelada is like the Bloody Mary's hipper cousin. Tomato and lime juices, celery salt, Worcestershire, and Tabasco mix with light beer for a seriously crisp sip that's perfect for brunch. Plus, you'll see how to set up a Michelada bar perfect for your next party or game day.
Tequila and Corona beer play nice in this easy margarita, with some Sprite and limeade to pave the way. This may not be for the faint of heart, though, since it has equal parts beer and tequila. Save it for a night in with friends.
A rich, dark stout made lighter with sparkling wine? Two of our faves come together in this velvet-y beer cocktail. It's a great way to ease in a stout neophyte, or just make it slightly more festive for a holiday shindig.
Bourbon gets an elevated take with some added honey, lemon, bitters, and your favorite lager. Sure it's beer, but it's also light, refreshing, and perfect for a lazy summer afternoon or day out with friends.
Sure, you can always add plain ol' beer to your party menu, but why stop there? Beer cocktails are great for making your drinks taste amazing and keep folks from getting too tipsy, if you opt for nonboozy mixers.
Grab your favorite IPA, lager, or even stout, and mix it until the party guests come flockin'.