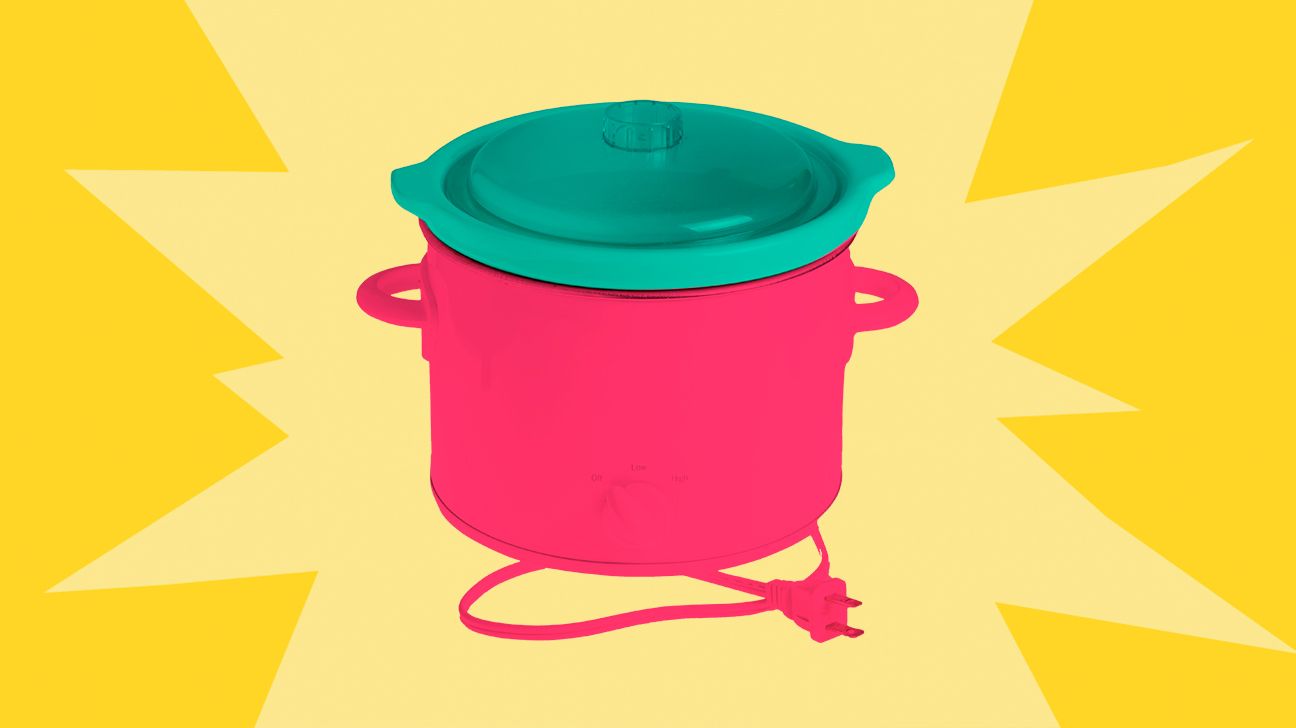 We include products we think are useful for our readers. If you buy through links on this page, we may earn a small commission Here's our process.
Greatist only shows you brands and products that we stand behind.
Our team thoroughly researches and evaluates the recommendations we make on our site. To establish that the product manufacturers addressed safety and efficacy standards, we:
Evaluate ingredients and composition: Do they have the potential to cause harm?
Fact-check all health claims: Do they align with the current body of scientific evidence?
Assess the brand: Does it operate with integrity and adhere to industry best practices?
We do the research so you can find trusted products for your health and wellness.
Given a choice between sleeping in later and grabbing a power bar on the way out the door or getting up to make a real breakfast, the snooze button often comes out victorious.
Then you're left with a sad, prepackaged excuse for morning fuel. And who even needs that as a start to the day?
But there's a way to buy a few more minutes under the covers and enjoy a warm, hearty breakfast: Meet the Crock-Pot.
While the Crock-Pot already has a fearsome reputation as your go-to sous chef for chilis, stews, and other warming winter meals, the appliance is also surprisingly ideal for morning eats.
Just load it up at night and let the magic happen while you dream, or prepare breakfast for the week over the weekend. Wake up the next morning, and all you have to do is grab a bowl or plate and utensils.
If a casserole for breakfast sounds tricky, it's really not.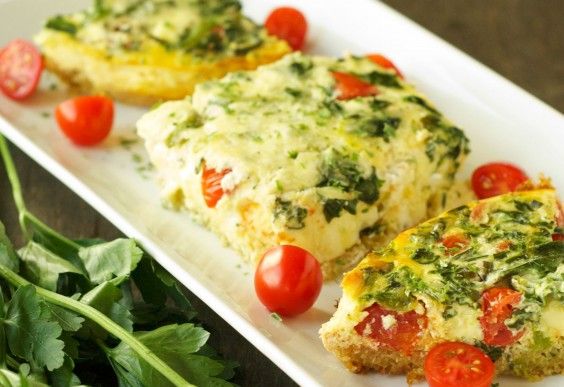 With just a handful of ingredients, including leafy green spinach and lycopene-loaded tomatoes, you can have a breakfast powerhouse at the ready with minimal effort.
Whip up a batch of this bad boy over the weekend for a filling morning meal the rest of the week.
Sneaky cauliflower is at it again, and this time it's taking on hash browns — and winning.
Shred the cruciferous veggie, then layer it in a slow cooker with beaten eggs, onions, sausage, and cheese.
The result? A super-satisfying, fluffy, savory mix that won't leave you with a food baby. What more could you possibly ask for first thing in the morning?
It doesn't get any better than pie for breakfast (be honest, you've been looking for an excuse for ages).
What sets this one apart is the addition of sweet potato for a boost of vitamins A and C.
Throw in your favorite veggies — might as well use up what's in the fridge while you're at it, right?
OK, so it's not the healthiest, but sometimes you're just after those little potato nuggets and nothing else will fill the void.
With naturally lower fat Canadian bacon, cheddar cheese, and eggs, this tastes like a much better version of an Egg McMuffin.
We love it for those mornings when you're feeling the effects of too many cocktails, but load it up with your favorite vegetables to enjoy on any day of the week. It's really f*cking good.
Can't ever make up your mind at the diner? Never mind — all your breakfast baes play a cameo in this one:
hash browns
bacon
heaps of veggies
In 4 hours, the eggs take on a spongy consistency — light yet filling thanks to all the protein.
Ooze up for some cheesy goodness?
This healthy casserole combines zucchini, mushrooms, and tomatoes with eggs and sausage, plus two kinds of cheese:
cream cheese to permeate the whole thing with gooey goodness
shredded Mexican cheese on top (to be 100 percent certain that every bite oozes)
It's a hearty dish that's perfect for feeding a crowd at brunch or reheating for breakfast throughout the week.
Oatmealio, YES!
You've likely eaten caramelized onions before, but how about caramelized apples?
(Not on a stick, that is — we all know toffee apples are, as they say, a whole bag of yes, please.) (We've just been made aware that no one actually says this.)
Cooking the apples on low heat for a long time makes the fruit super sweet. The best part is that the method works just as well with other fruits: Think peaches, berries, or cherries.
If you're after Halloween treats but don't, for some bizarre reason, absolutely adore apples, then we've got some options for you.
You can master shrimp and grits even if you didn't grow up in the South.
Shrimp provide omega-3 fatty acids and, when mixed with three cheeses and grits, taste a little irresistible.
This recipe requires adding the crustaceans later, so make it on a weekend, have some for dinner, and save the rest for workday breakfasts.
When you're past the age when it's acceptable to choose chocolate puff cereal but are still looking for some chocolate flavor, this oatmeal has your back.
Cocoa powder, coconut milk, and oats cook in the Crock-Pot. Brown sugar, shredded coconut, and chopped pecans take it over the top. Your mouth does the remainder of the work.
Dried cherries don't get the attention they deserve. They're easier to cook with than fresh ones (no pits!), they're full of beta carotene (essential for healthy vision), and they taste great!
My cherry amour, indeed.
Enjoy them in this overnight oatmeal, along with flaxseed to keep you full longer, fresh apples, and a dose of brown sugar. Swap out the dried cherries for frozen pitted ones if needed.
If you're a fan of carrot cake and zucchini bread, you'll love this oatmeal.
It's overnight oats, but warm. And this recipe is perfect for those mornings when it's so cold you don't want to climb out of bed. Mmmm, winter snuggles.
Nutmeg and cinnamon spice things up, while pecans add some healthy fats and crunch.
Apples are back, and, this time, they're crumbly. Turn apple pie into breakfast with this crumble.
With just two apples, a cup of granola, and a few other common ingredients, you'll have breakfast for 3 days after just one bout of cookage.
You can let the recipe cook for up to 6 hours on low, but if you get up in the middle of the night to pee, give it a stir to absolutely make sure it doesn't burn (the slow cooker mixture, not your pee) (if your pee burns, though, get help).
Running out of ways to cook quinoa? Impossible.
When mixed with steel-cut oats, the ancient seed turns into a fluffy breakfast that's waiting to be devoured.
The toppings really make this one, though: Your favorite berries (we're partial to a blueberry–strawberry combo) with a sprinkling of cinnamon. Yes-sirree-Bob.
Skip those flavored packets the next time you're craving a sweet oatmeal and make your own instead.
This fruity version, featuring peaches, blueberries, vanilla and cinnamon, comes rammed with all kinds of wins.
Bonus: It requires no prep work the night before. Just throw all the ingredients in the slow cooker and let them do their thang until the morning.
This one tastes so good you'll swear it's bad for you — yet canned pumpkin is loaded with vitamin A.
And while this recipe does call for brown sugar and butter, there's not too much. Eat this early in the fall before you reach pumpkin-everything fatigue (although pumpkins are extremely dope, so we rarely get there).
A shortcut isn't always the best way, but it is the quickest. And this banana bread shortcut doesn't actually skimp on the quality.
Why take 3 hours to cook banana bread oatmeal in a Crock-Pot when the bread can be ready in a third of the time? (That's 1 hour for the non-math whizzes out there.)
This recipe only uses fruit to provide the flavor, and the chia seeds ensure you get lots of filling fiber in every bowl.
When you need an eggy breakfast that's *chef's quiche*.
No need to worry about flipping or burning this omelet. It's all safe in your cooker (and definitely don't try flipping that). Not only is it cheesy and delicious, but it also helps you work toward getting your veggies for the day.
While the recipe calls for broccoli, peppers, and onions, any vegetables you have on hand would work nicely.
After less than 2 hours, top with freshly grated cheddar, chopped tomatoes, and parsley, and you have a breakfast that looks like it's from a restaurant but costs way less.
Who doesn't want to wake up to burritos? Use frozen or fresh diced potatoes, add your favorite veggies, toss in ham or another breakfast meat, and season to your liking. Sriracha would be delish here, but isn't it always?
It's really the perfect base recipe to tweak as you see fit. Eat it as is or wrap it up in a tortilla. (There's more to a Mexican breakfast than burritos, but we'll never complain.)
Frittatas can take shape on the stove or in the oven. But in a slow cooker? The eggs turn out softer and absolutely explode with flavor. This might be the best possible delivery method for the humble frittata.
Baby kale and roasted red peppers add color (with antioxidants to boot), and then there's the tangy feta, which takes this frittata into a league of its own.
Ready in 2 to 3 hours, this dish is great any time of day (so make extras — you'll want 'em).
When you're dragging, there's no better way to add some pep to your step than this spicy, premade masterpiece.
Let it cook for a few hours on Sunday, then wake up, heat up a slice, and top it with avocado and salsa (be sure to use both — the avocado may help your body absorb more carotenoids from the peppers and more lycopene from the tomatoes).Kopec RE, et al. (2014). Avocado consumption enhances human postprandial provitamin A absorption and conversion from a novel high-β-carotene tomato sauce and from carrots. DOI: 10.3945/jn.113.187674
Five everyday ingredients make up this delightful no-crust quiche that's ready in 4 hours with no hands-on time. Crust us, this one absolutely kills it at breakfast time.
The original recipe is great, but this one's easy to make your own: Mushrooms would work well, and so would crushed chili or jalapeños for heat and some Italian seasoning for a little extra flavor.
Zucchini has proven it belongs in almost anything — including this frittata that's easy (three steps!) yet flavorful, thanks to sweet paprika, thyme, and parsley.
Pro Tip: Grease your Crock-Pot with nonstick spray to make cleanup a snap.
French. Frickin'. Toast.
Layer bread, cream cheese, potassium-rich bananas, brown sugar, and walnuts in your slow cooker.
Drizzle the whole shebang with a mixture of milk, honey, cinnamon, nutmeg, and vanilla.
Then, embrace the hard part: Waiting 4 hours for it to turn into a dreamy meal. Why not work up an appetite by getting into a home workout?
This is fall in a Crock-Pot, and it's super easy.
Plus, this yummy bread makes some smart swaps: A mix of white and whole-wheat flour, olive oil instead of butter, and maple syrup instead of refined sugar.
Adding in walnuts and crystallized ginger makes this pumpkin loaf something you'd expect to see at a bakery — not coming out of the slow cooker. And it's ready in 2 hours.
Forget refrigerated rolls. You can make homemade cinnamon rolls, complete with a sugary frosting.
It's slightly labor intensive — you need to roll out the dough and slice into rolls before popping them into your slow cooker. (And it takes 90 minutes to cook. Effort, we know.) But it's so worth it.
Save this one for a special-occasion morning or even dessert! It's a great stress reliever before hosting.
No more fussing with oven times or burning bread. This banana bread practically makes itself in the slow cooker in just 4 hours.
While it's not an everyday breakfast choice — there's a bit too much sugar in it to recommend as your daily bread — a loaf is great to have on hand for guests or a potluck brunch.
Made with a dough that doesn't require rising, these sweet rolls are awesome for brunch (or dessert).
They're healthier than store-bought versions thanks to whole-wheat flour and all-natural ingredients, but don't get us wrong: They're not health food. Not even close.
Still, the fresh caramel sauce is out of this world. Make a double batch because these will go quickly. And then, maybe, someone else will get to try one.
So, hit that snooze button, catch that extra 10 minutes of shut-eye, and rest easy with the fact that your super easy breakfast is cooking itself.
Not all of these recipes are an everyday kind of deal — some are pretty heavy on sugar. But hell, sometimes you need an indulgent breakfast.
If you want to earn yourself all the pats, try these sugar-free breakfast recipes or these high-protein morning options.
But sometimes, you just want a sweet, sticky, cinnamony concoction. And that's absolutely fine.