Boo! Eventually I'll stop talking about Halloween, but not quiiiiiite yet. Did you know it can be good to get your scream on? Watching horror movies can help ease stress and anxiety. Apparently, when horror gets our hackles up, it creates a catharsis of sorts and releases tension. That's good news because I married Freddy Krueger about 8 years back.
OK, for this week's installment of The Download, we've got booster biz, important info about LGBTQ youth, open enrollment deets, and more. Let's dig in.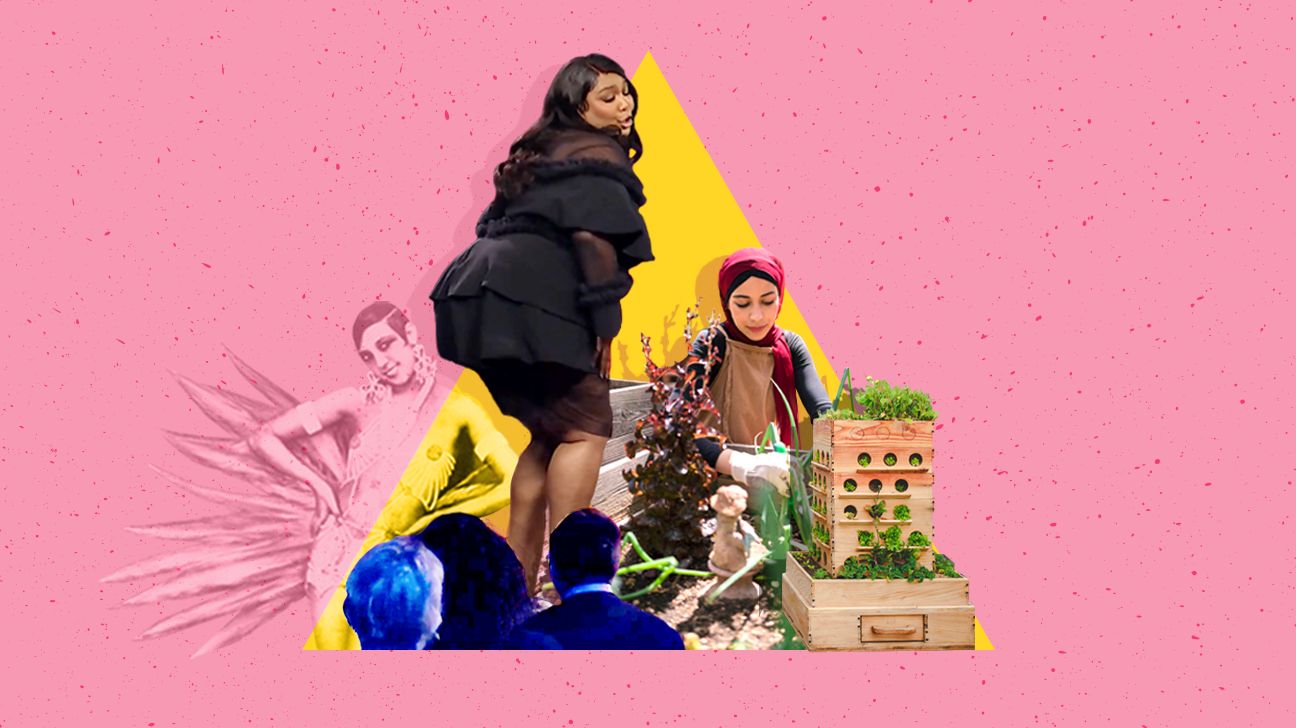 It's officially booster season, y'all. The Food and Drug Administration (FDA) granted emergency use authorization for Moderna and Johnson & Johnson COVID-19 booster shots. This follows their previous authorization of Pfizer boosts.
Details of FDA booster authorization
Johnson & Johnson. Anyone 18 and up who received the J&J shot is eligible for the booster 2 months after the first dose.
Moderna. Those 65 and up and those 18 and up who are at high risk because of a health condition or job exposure are eligible for a booster. Moderna boosters should be received at least 6 months after completing the original two-dose regimen.
Pfizer (authorized in Sept.). Those 65 and up and those 18 and up who are at high risk because of a health condition or job exposure are eligible for a booster. Pfizer boosters should be received at least 6 months after completing the original two-dose regimen.
Mix and match. The FDA also said folks 18 and up can mix and match when getting a booster. That means if you've completed the primary series of any COVID-19 vaccine, when you're eligible for a booster, you can receive a different COVID-19 vaccine. Eligibility and timing follows the rules for your original COVID-19 vax. The FDA lists examples.
By now, you've likely heard the terms "long COVID" and "long-hauler symptoms." For some people, COVID-19 has lasting effects. This can happen for folks who didn't have severe illness or who were asymptomatic. Now, the World Health Organization (WHO) has officially named long COVID and crafted a definition. The WHO calls long COVID "post-COVID condition."
And here's the WHO definition: Long COVID "occurs in individuals with a history of probable or confirmed SARS-CoV-2 infection, usually 3 months from the onset of COVID-19, with symptoms that last for at least 2 months and cannot be explained by an alternative diagnosis."
The WHO also says the most common symptoms are fatigue, cognitive dysfunction, and other issues that impact daily life. If you have post-COVID condition, check out our resources article for more information and the long list of possible symptoms.
Yep, you read that right. The 7-day moving average of daily case counts is hovering around 70,000. This is after the height of the Delta surge had us at a 7-day moving average of 160,000 daily cases in early September. So let's hope that slope is a slippery one and we keep sliding down it.
The stellar peeps at The Trevor Project released new research that shows LGBTQ youth are experiencing high rates of bullying. Researchers surveyed more than 35,000 LGBTQ young people, and here's what they found.
Based on the survey, more than half (52 percent) of LGBTQ youth who are enrolled in middle or high school experienced bullying in the past year. And LGBTQ youth who were bullied in the past year had three times greater odds of attempting suicide.
Additionally, separate research found that when they attended schools that incorporate gay-straight alliances (GSAs) and LGBTQ-affirming and supportive policies, LGBTQ youth had 30 percent lower odds of being bullied in the last year.
The research highlights the importance of LGBTQ+ allyship. We recently profiled five LGBTQ individuals who shared their stories. Their collective message to young people who may be struggling is that there's a whole world waiting to embrace and love you for exactly who you are. But we know that doesn't change the fact that you may be facing difficult situations right now.
It's that time of year when the leaves change color… and you can also change your health plan (or get one).
Open enrollment starts in November. So if you need to get insurance on the Marketplace, now's the time to get your shopping in. (P.S. You can also apply for Medicaid this way.)
This is also the time to make changes to your employer-sponsored health plan if you have one. So pay attention to any of those memos coming in from HR.
Yeah, that's not a real word, but it should be. Anyway, we have a playlist to go with all your pruning, raking, mulching, composting, or even just playing in the leaves.