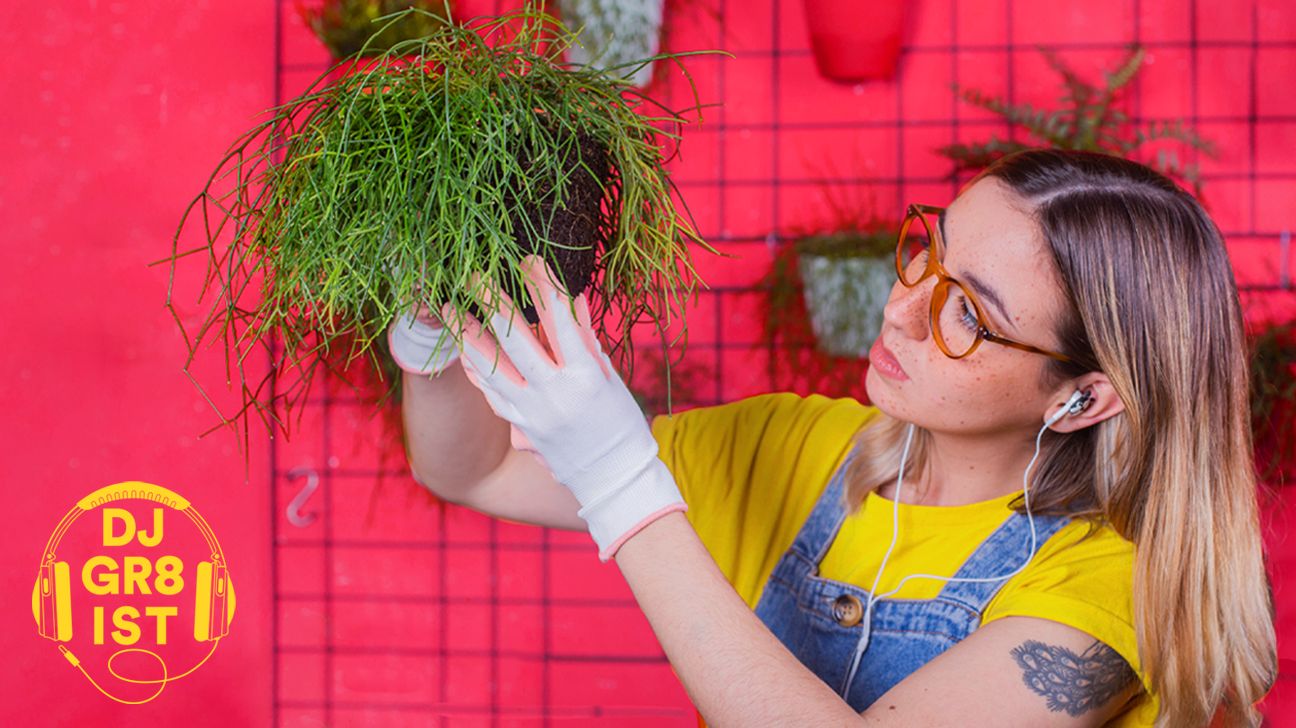 Hello, fall! The leaves are a-tumblin,' and the colors are poppin,' and your garden is overgrowin.' And keeping it 100, motivation to get out there and rake that gosh-darned foliage will probably be low — unless you've got the right tunes for the occasion. Enter our Fall Gardening Grooves playlist, for all your "I can't be bothered" needs.
Whether you're just plucking out a few weeds or giving your yard the fall glow-up it *really* needs, DJ Gr8ist has lined up the best songs to speed up the process.
Be sure to follow us on Spotify and throw these bad boys in your queue to knock out the outdoor chores.
20 songs, 1 hr 18 min
"She Thinks My Tractor's Sexy" by Kenny Chesney
"California Dreamin'" by The Mamas and Papas
"Birdhouse In Your Soul" by They Might Be Giants
"Combine Harvester" by The Wurzels
"The System Only Dreams In Total Darkness" by The National
"Keep The Car Running" by Arcade Fire
"Area Codes" by Ludacris & Nate Dogg
"Nantes" by Beirut
"Fixing A Hole" by The Beatles
"Over My Shoulder" by I Am Kloot
"White Winter Hymnal" by Fleet Foxes
"Bullets" by Tunng
"Thunder Road" by Bruce Springsteen
"Jolene" by Dolly Parton
"Glory" by Axes
"Garden (Say It Like Dat)" by SZA
"One Day Like This" by Elbow
"Monolith +++ tR" by Anton Eger and Ivo Neame
"shibuya" by Covet & San Holo
"Gobbledigook" by Sigur Ros