Guess what? Cooking isn't as hard as you think. It also doesn't have to take up a lot of time. How does 15 minutes sound? Or relaxing while something yummy bakes up in the oven?
And cooking at home means eating healthier for less money. Good sense and scents for cents (see what we did there?).
Sharing a home-cooked meal is deeply satisfying. So forget the overly salty instant ramen. Close that takeout order screen and start clicking on these recipes.
We found 27 quick and healthy recipes from around the web that keep the time, money, equipment, and cleanup to a minimum. We're talking comfort food that's bursting with vegetables — and lots of vegetarian dishes.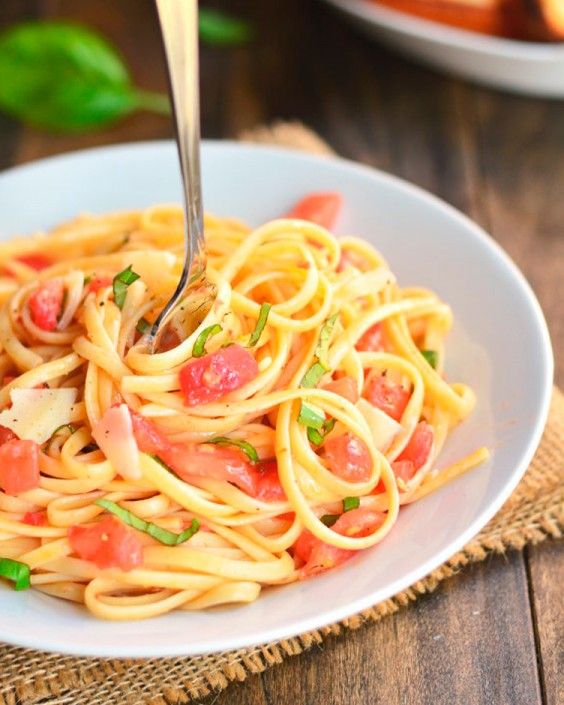 Turn your favorite app (as in appetizer) into your main meal with this super-easy pasta. You don't even need a pan to make it. Simply put the hot linguine into the bowl of raw tomatoes, garlic, olive oil, and balsamic vinegar.
Top with fresh herbs and grated Parmesan. With so few components, the key is to make sure each item is high quality. Olive oil tops the list of products that are often adulterated.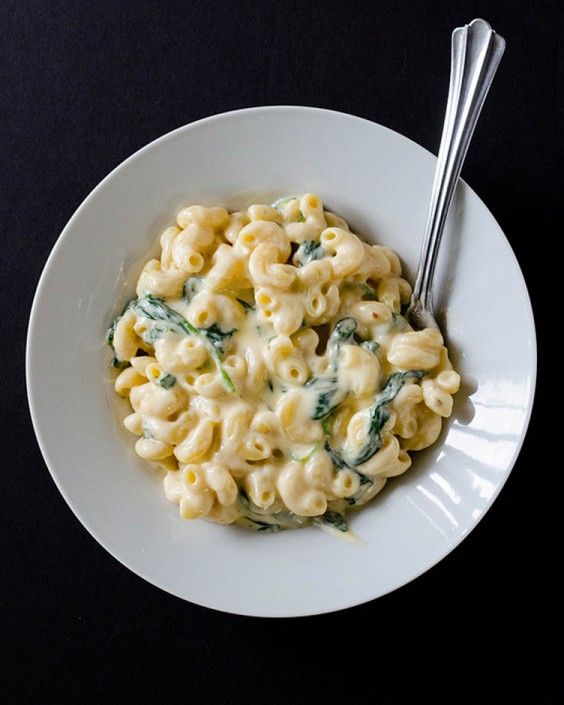 Let's be honest: The stuff from that iconic blue and yellow box isn't doing you any nutritional favors. If it's easy and cheesy you're after, look no further than this homemade dish that takes just 10 minutes to throw together.
Swap in whole wheat elbow macaroni for the white stuff. Use Greek yogurt instead of milk or cream. For the final healthful boost, stir in fresh spinach leaves.
And get this: No baking required.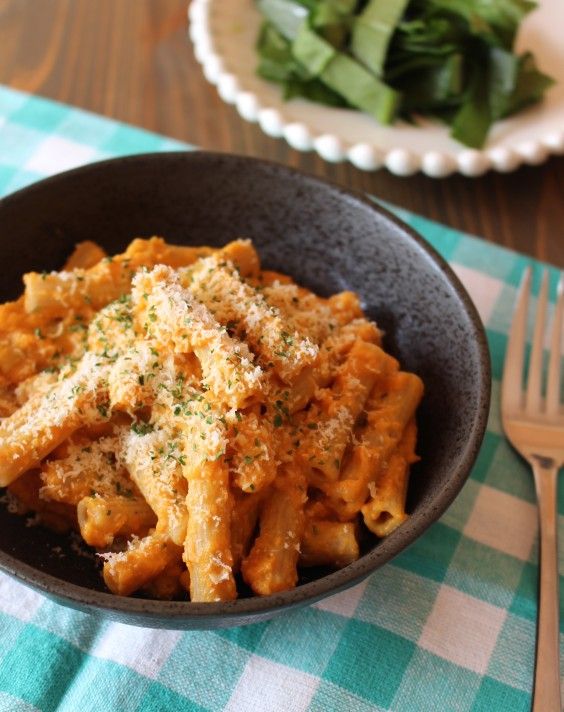 You don't have to limit your enjoyment of pumpkin to Halloween and Thanksgiving. Canned pumpkin is rich in beta-carotene and vitamin K and high in fiber, so it's a healthy choice any time of year.
This pasta sauce is a cinch to whip together. Seasoned with just a few pantry-staple spices and tossed with ziti, the sauce coats the pasta inside and out. Top with grated Parm, and dinner's ready.
Another awesome thing: This is cheap cooking. The blogger estimates this dish costs about $3 per serving. Meanwhile, the pasta seems totally gourmet.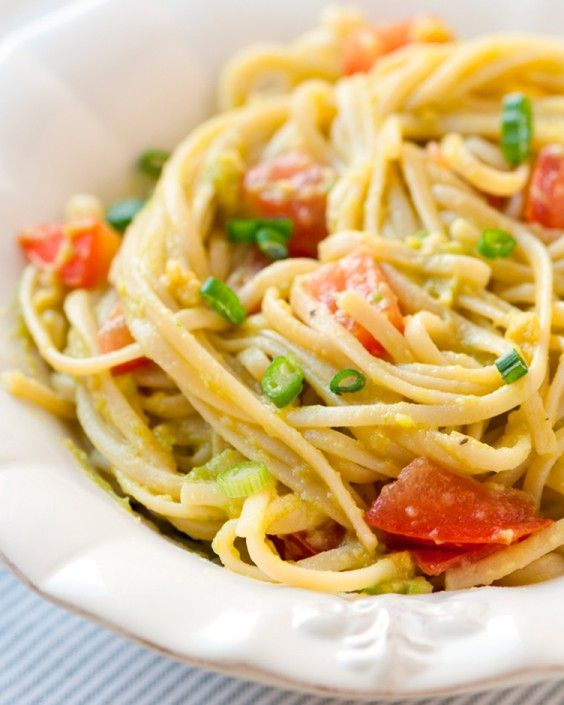 This recipe is kinda like guacamole for pasta, and that's an amazing idea. Garlic, lime, scallions, and tomatoes season the silky sauce — no butter, oil, or cream needed. Try this sauce over chickpea pasta.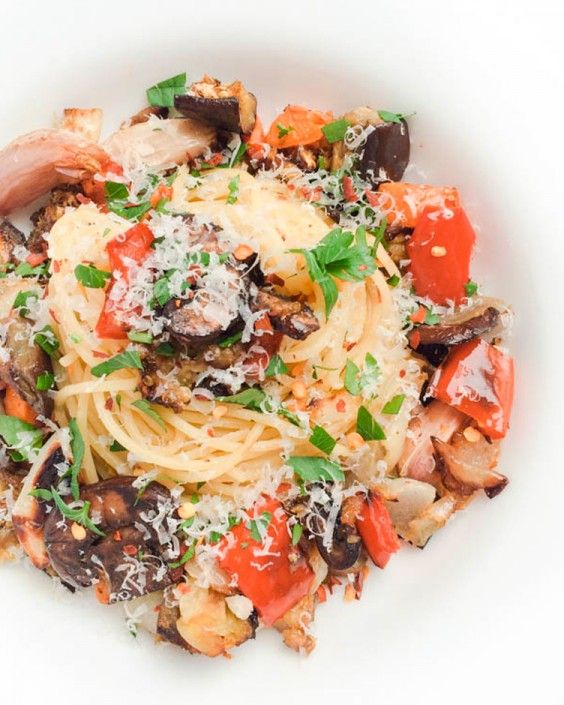 Just stick a pan of veggies in the oven and boil some whole wheat spaghetti — easy enough, right? The roasted sweetness of the veggies and 12 cloves of garlic (talk about getting in your antioxidants) make this spaghetti totally slurp-worthy.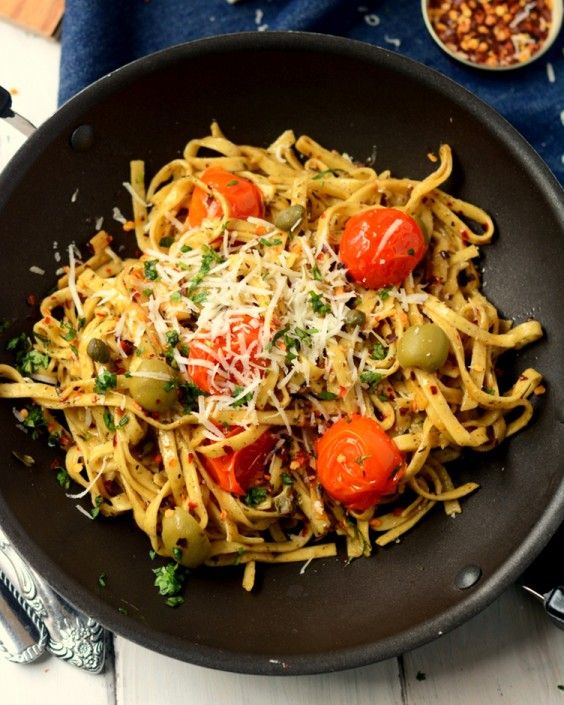 "Arrabbiata" means "angry," a nod to the liberal dash of fiery chile flakes in this quick recipe. In just 15 minutes, you can throw this together with cherry tomatoes (or canned), olive oil, parsley, Parm, and a dash of olive oil. You've just mastered a classic.
This sauce can stand up to yellow zoodles. We serve it with extra Parm and olive oil.
Bonus: Tomatoes are rich in the antioxidant lycopene, an anti-inflammatory.
Chickpeas take the place of the usual tofu in this Asian-inspired veggie stir-fry. Cook it all in one pan — red onion, bell pepper, brussels sprouts, and chickpeas. Then make the simple, sweet, umami-rich three-ingredient sauce.
Eat it over rice or on its own and you'll be perfectly satisfied.
The legumes are a good source of protein, with 14.5 grams per cup. And they provide 12.5 grams of fiber.
A dollop of all-natural peanut butter is the secret ingredient here, bringing richness to the simple yet deeply flavored sauce that flavors shredded cabbage and julienned carrots and peppers.
You can buy bagged shredded cabbage or use a food processor to shred it and the carrots in minutes. As for the peppers, get ready to practice your knife skills with a good sharp knife.
Red cabbage is high in fiber (2 grams per cup) and vitamins C and K.
This simple dish will make you feel like a chef when all you've really done is chop some zucchini and buy some shrimp. You'll build layers of flavor, adding garlic, soy sauce, a touch of sesame oil, and as much sweet chili sauce as you want.
Delicious — and quicker, cheaper, and fresher than any takeout dish. And what about that sense of accomplishment? Next time, replace the zukes with broccoli.
Everyone's favorite chili sauce spices up this quick stir-fry. Using bagged broccoli slaw is an awesome shortcut. Get the pan good and hot so the sliced chicken breast cooks quickly.
The slaw and spinach will naturally deglaze the pan. That means pan juices, boosted here with soy sauce (swap out for the coconut aminos the blogger uses) and sriracha. Saucy!
This Italian take on stir-fry mixes red bell pepper, broccoli, and chicken sausage for a homey, satisfying family meal. Serve it over whole wheat orzo. The bell pepper is rich in vitamin C, and the broccoli is too, along with folate and fiber.
Plus, this dish is pretty. "Eat the rainbow" is right.
Soba is one of the fastest-cooking noodles out there, coming in at about 5 minutes. Look for 100 percent buckwheat soba to get the health benefits of this gluten-free seed.
In this super easy stir-fry, you cook chicken breast whole, let it rest, and then dice it. That's sooooo much easier than dicing slippery raw chicken. Toss fiber-filled broccoli in the same pan and cook until tender-crisp.
The sauce is simply soy and sesame sauces and grated fresh ginger. How easy is that?
This vegetarian soup relies on the class "holy trinity" of vegetables: onion, celery, and carrot. Chickpeas are the protein source, and they're a good source of minerals like manganese.
It all adds up to bowl that will give you just as many warm and fuzzies as a bowl of chicken noodle soup — without the chicken.
This is such a satisfying soup — cumin-scented chicken broth rich with crushed tomatoes and shredded chicken — but it's a breeze to assemble. Use canned broth and tomatoes and rotisserie chicken (or leftovers).
It's the toppings that make this soup so much fun: crushed tortilla chips (opt for all-natural baked versions), cubed avocado, and a sprinkle of shredded cheese.
This vegetarian soup is brimming with yummy, healthy vegetables. Superfood kale is subdued into tenderness as it simmers with onion, sweet potatoes, and canned cannellini beans in low sodium vegetable broth.
Fresh rosemary and thyme are the final "enhancement," as Julia Child used to say. Along with punching up the flavor, they add antioxidants.
Minestrone is a must-have in anyone's culinary repertoire — an Italian classic that will make your whole family happy.
This vegetarian recipe simplifies things by using frozen mixed veggies, canned beans, tomato sauce, and low sodium vegetable broth. Serve it up with freshly grated Parm and a side of whole grain bread. Easy-peasy.
Super affordable, fast-cooking lentils are a must in any new cook's pantry. Here, the sweet, smoky flavor of paprika gives the lentils new life.
This spicy, satisfying stew boils down to a mere 62 cents per serving. Cheep cheep cheap, said the little bird. Who said healthy eating had to be expensive?
Get this: Uncooked (yes, uncooked) whole wheat elbows will cook in the oven under a blanket of veggie-rich turkey marinara sauce. Mind-blowing, right? And it's topped with a layer of gooey, cheesy goodness in the form of mozzarella.
This high fiber (5 grams per serving), high protein (21 grams) dish is more satisfying and healthier than traditional mac and cheese.
We can't get over how pretty this fall vegetable skillet is! Sweet potato, butternut squash, cherry tomatoes, and broccoli create a festival of color. We like to swap the dried cranberries for naturally sweet raisins.
Butternut squash is high in vitamins A (1 cup provides a whopping amount) and C. Plus, it's really yummy.
This crowd-pleasing casserole cooks completely in a 13-by-9 inch dish. Just layer uncooked rice, well-seasoned chicken thighs, and carrots. Top with stock, cover with foil, and pop it in the oven.
While the oven does the work, you've got 65 minutes to relax. Talk about a recipe that's good for your health.
Pro tip: Chicken thighs are what chefs eat at home. They're full of flavor, high in protein, and rich in niacin.
If you want to include more veggies in your diet but don't want to give up meat entirely, this recipe is a great way to get the best of both worlds. And it cooks in just 20 minutes!
Lean ground turkey gives you the protein you crave, and a variety of chopped fresh summer vegetables like zucchini, green beans, and tomatoes (mixed with cheese for maximum yum) packs in the nutrients.
Every beginning cook needs to know how to make a frittata. They can save your life. A few eggs and some leftover vegetables (the possibilities for ingredients are endless) and you've got a dish that works for breakfast, lunch, or dinner.
Choose whichever vegetables you have on hand and your favorite cheese (or skip the cheese to keep this dairy-free).
The blogger includes a handy video that's more of a general guide.
If you've never used kale before, this recipe is a great way to start. Lightly sauté the vitamin-rich kale leaves with garlic just until wilted. While the kale is warm, dress it with the tangy mustard-cider vinaigrette. Sounds good already, right?
It gets better. Sprinkle on some dried cranberries or raisins for sweetness that will contrast with the bitter greens. Add walnuts for protein (and the satisfying richness of healthy monosaturated fat).
How easy is this? Roast tomatoes, carrots, and a beet in a super hot oven until they're soft and sweet. Chop the veggies while they're still warm, dress them with balsamic vinaigrette, and sprinkle feta cheese and fresh basil over the top.
Minimal hands-on time, maximum flavor.
Yes, it's possible to get fancy with a French salad even when you're a beginner. Making a nicoise salad is much simpler than you think. Just boil eggs, baby potatoes, and haricots verts (that's French for thin green beans).
Crack open a can of good-quality tuna and assemble your salad. You can get a little artsy with the placement of the vegetables, which are dressed individually in a simple mustard vinaigrette.
For a healthier spin on this classic, swap out the iceberg and romaine lettuce for spinach, a vitamin K powerhouse (and not too shabby in the vitamin A department, either).
Feta crumbles and bits of real bacon add sparks of salty flavor to this protein-rich salad of hard-boiled eggs, avocado, and greens. This salad's sturdy enough for dinner.
Transform a can of chickpeas into a refreshing salad in minutes with olive oil, lemon, salt, and pepper. Chopped baby spinach leaves give each bean a folate-filled hug, and bell peppers add a pop of color and crunch to the protein-rich legumes.
Stuff the salad into a pita or eat it in a bowl — it's satisfying either way.
P.S. It tastes great sautéed too.
You can do it! Start cooking with these easy, healthy recipes. We promise you'll save time and money and gain a sense of accomplishment (yay, you!) and happiness when you sit down to eat with family and friends.
Nutritional information from Self Nutritional Data