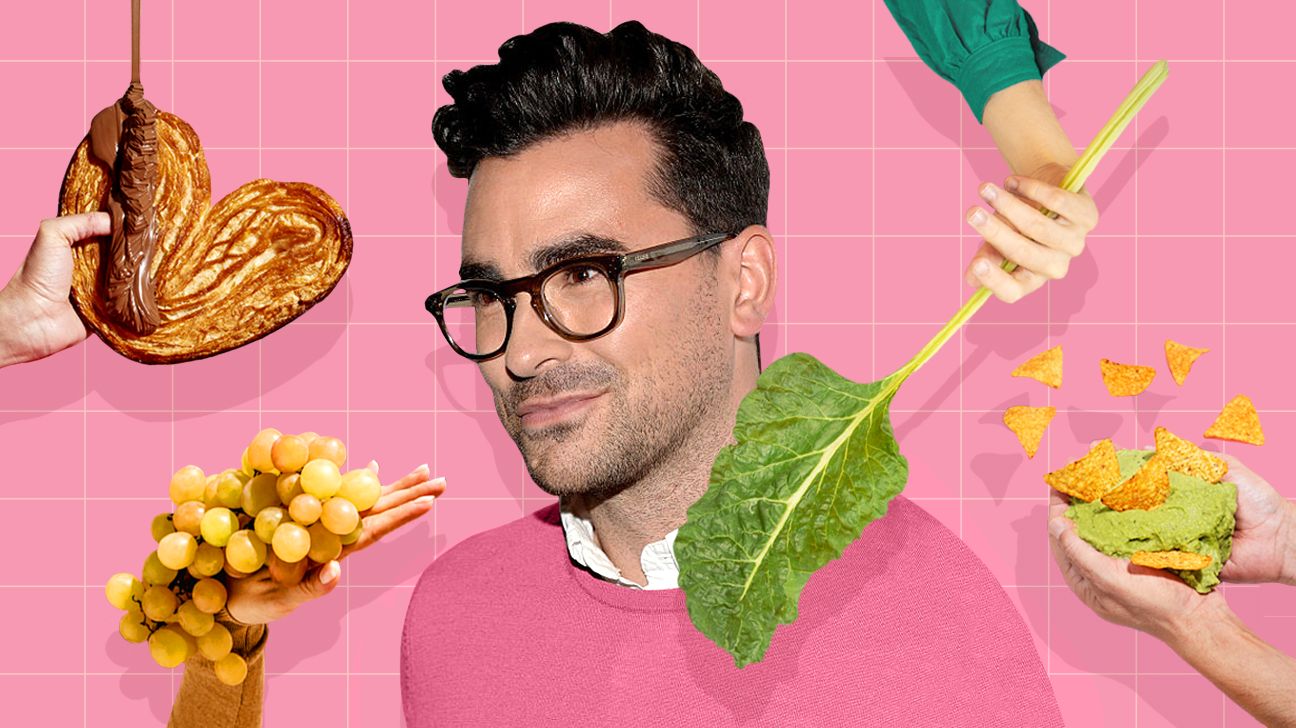 Dan Levy — the Canadian actor most well-known for his role of David Rose on the hit TV Show "Schitt's Creek" — is now about to take Canadian bacon (and any other bacon that you *heart*) to the next level.
Levy is launching a brunch cooking competition show on HBO Max called "The Big Brunch" in 2022, and it's got all the feel-good vibes of the Great British Bake Off. Looks like David finally figured out how to "fold in the cheese."
Here's what we know.
If you're a fan of the cooking competition shows that feature already well-regarded cooks trying to raise their national profiles, this ain't quite that. Levy's goal with this new show (that was created and will be hosted by Levy) is to highlight the unsung and underrepresented cooks across the U.S. from local eateries. Those who don't need to have their skills validated, but rather given a long-overdue platform.
Levy gave a statement to Variety, saying, "Everybody has a friend, a family member, or a co-worker that is extraordinary at what they do, they just need a leg up so that their talents can be appreciated on a larger scale. Thanks to an almost obsessive love of food, I've been lucky enough to come across many of those people in the culinary world — friends working out of cafes or food trucks, revolutionizing the menus at local diners — those special humans who create communities around their cooking, hoping to take their skills to the next level.
I created this show for them, the local culinary heroes of America who deserve a spotlight," Levy continued. "That, and who doesn't want to watch maple syrup being poured slowly over a golden stack of perfectly cooked, creme brulee inspired French toast?"
So, based on that, the focus will refreshingly be on just the cooks and brunch (yes, please!), not on manufactured drama between competitors. Yes, there will no doubt be some of the usual entertainment value added in to keep viewers watching, and Levy does mention that the winner will receive a "life-altering prize" at the end. But his heart seems to solely be with the culinary underdogs.
We, for one, are definitely excited about the brunch recipe and cooking footage that will no doubt have us pressing our faces against the screen with delight.
While we wait for the 2022 main course, auditions for "The Big Brunch" are currently open to U.S. residents who are over the age of 21. Another plus is that no specific amount of cooking experience is required to audition.
So, if you know any local legends or rookie cooking prodigies, send the application their way so they can show the world what they're working with.
Here's some other savory cooking content to tide you over