We get it. Hot sauce is basically a staple when it comes to healthy (and tasty) eating. It takes plain chicken, a grain bowl, and scrambled eggs from "eh" to "aw yeahhhh." And if Beyoncé has it in her purse, then you know we do, too.
But after a while, shaking it on just about everything can get a little tiresome. There are so many other ways to spice up your life dinner, without always reaching for the extra glug of hot sauce — spices, jalapeños, and other peppers all do the trick.
Here are some of our favorite spicy recipes to feel the burn that hurts so good. You might want to get that cold glass of milk ready.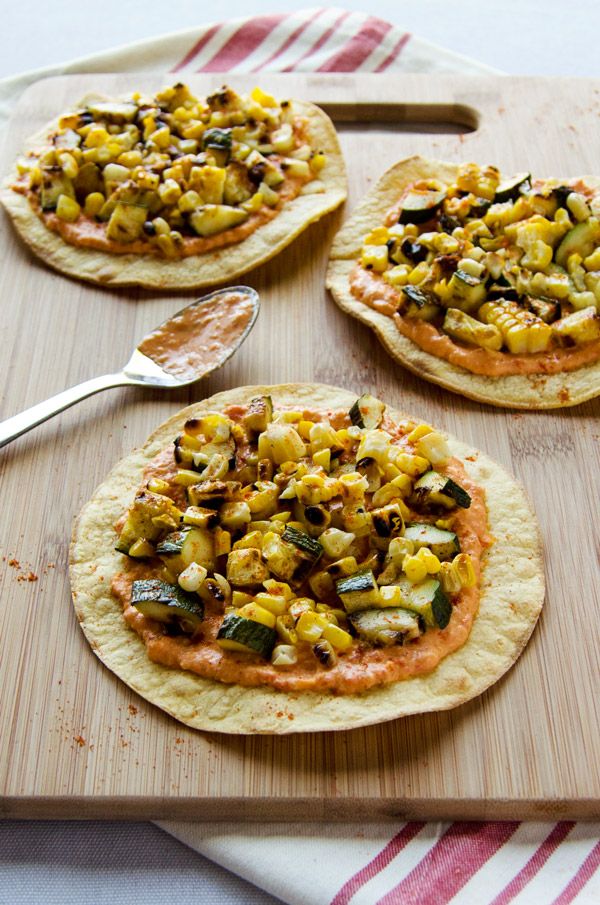 Cayenne pepper, roasted red peppers, and garlic make this hummus next-level delicious. The rest of the meal is pretty simple: Just add a layer of hummus and some grilled veggies to toasty corn tortillas, and you're good to go.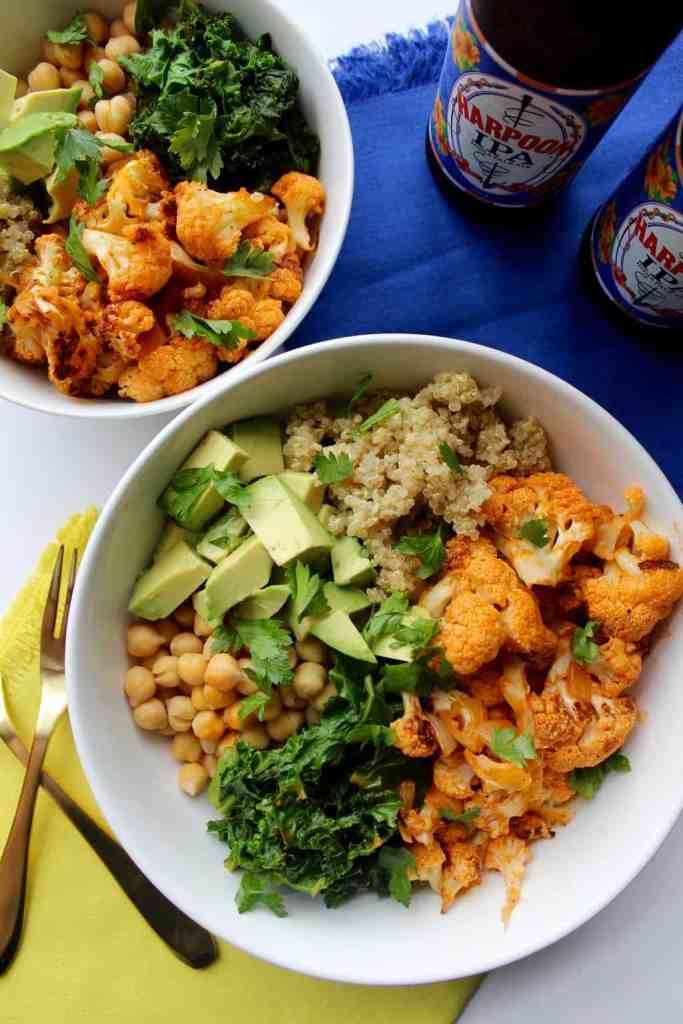 We've said it before and we'll say it again — everything tastes better in a bowl. This one combines quinoa, sauteed kale, chickpeas, avocado, and roasted cauliflower. The cauli gets tossed and cooked in a Sriracha, Frank's Red Hot, and coconut milk sauce. Cooking with hot sauce makes the flavor way more intense, since the grains and veggies have time to soak it all up.
Jalapeño, cumin, and chili powder do the work here to make this black bean soup big on flavor. Black beans, corn, and tons of veggies, plus optional toppings like avo or crushed tortilla chips, balance out the heat factor. The batch serves 6, making it perfect for Sunday meal prep.
Love pad Thai, but wish it were a little spicier? Try this Thai-inspired noodle dish, cooked in a red chili paste, Sriracha, and ginger sauce. It's an easy way to use up extra cooked chicken and packs a solid serving of veggies, with mushrooms, red and green peppers, and onions.
Satisfy your fried-rice craving with this Mexican dish that uses cauliflower as the base instead of actual rice. Chop cauliflower florets in a food processor or pick up a bag of riced cauliflower (Trader Joe's sells it for cheap!) if you're short on time. Paprika and cumin give it a kick, but add in some jalapeños to really take it to the next level.
Plain ol' pasta with red sauce? Nah, we'll take this instead. Garlic, peppercorns, and red pepper flakes make this dish super flavorful, while two kinds of tomatoes, shrimp, and Parmesan turn it into a filling meal you'll want to eat all week.
Ditch the delivery fee and make Indian recipes at home yourself — it's not as hard as you think, we promise. All the ingredients for this one get added to one pot or a pressure cooker, starting with onions and mixing in tons of spices, green chilies, tomatoes, potatoes, and chickpeas. Let it meld so all the spices are soaked up, then serve over brown rice, cauliflower rice, or sweet potatoes.
This veggie-filled Korean dish will use up your leftover mushrooms, greens, carrots, and whatever other veggies you have on hand. Plus, you'll get to top it with an egg, which makes it delish.
Add some spicy kimchi for a real flavor punch. If you haven't had gut-friendly kimchi yet, your taste buds are about to be hyped. The fermented cabbage brings a strong, spicy flavor to any dish.
One-pot meals are a weeknight dream, so obviously we love this quick dish. Use Cajun seasoning, or make your own out of salt, pepper, paprika, garlic powder, cayenne, red pepper flakes, onion salt, and oregano. Season chicken breasts, then add to a deep skillet with rice, chicken broth, bell pepper, and cilantro. All. The. Flavor.
Hot sauce has its place. But blending in spices and peppers during cooking just brings all of those flavors together so well. Turn up the heat on your next dinner or meal prep with one of these spicy recipes.
And if you're with spice newbs, have some bread or milk on hand just in case.