Happy International Women's Day! Every year on March 8th, we're reminded to celebrate the women in our lives and bring awareness of the continuous fight to end gender bias in the workplace and beyond.
But even though many of us are harnessing plenty of Beyoncé boss energy, there's still work to be done before girls run the world.
This International Women's Day theme is "breaking the bias," but how are real women using their talents to create a more equal and inclusive world when it comes to wellness?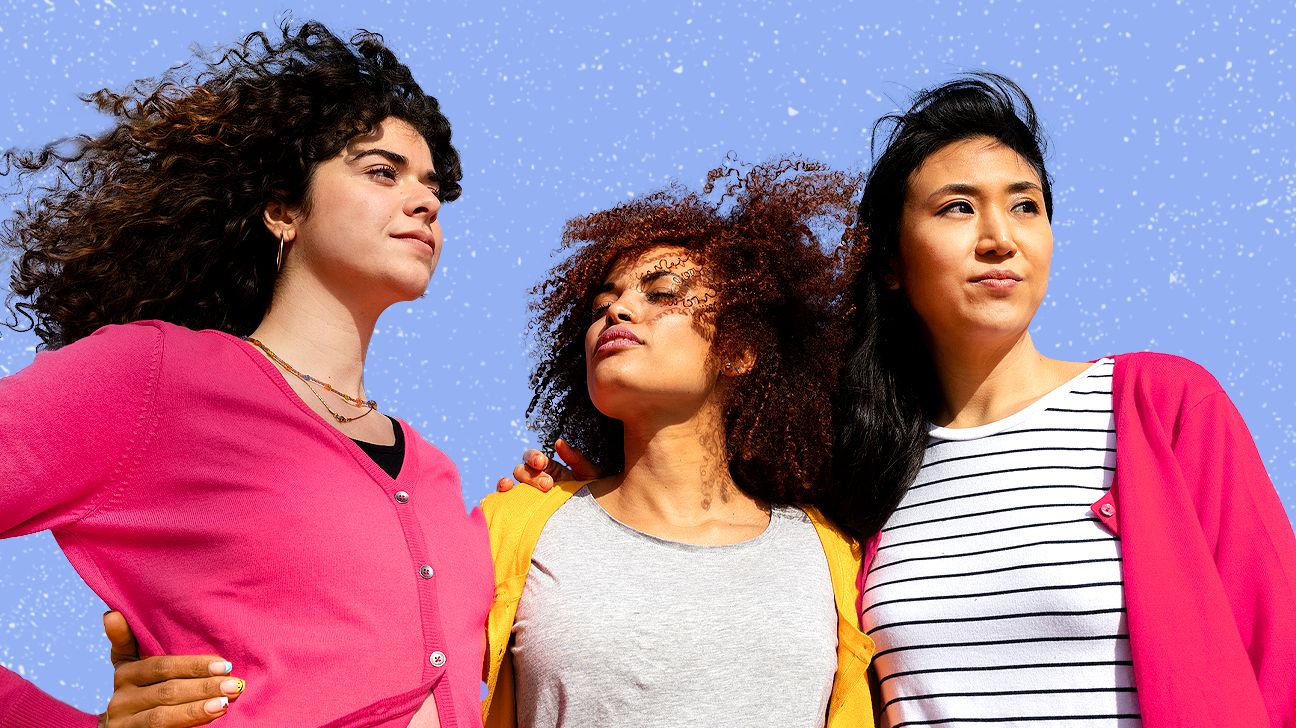 Real talk: IWD shouldn't be just a 1-day sale or donation — or telling your female coworkers you appreciate them and then never doing anything else. Undoing gender bias truly takes all 365 days.
Here's how six women-led and women-owned brands are actively helping women on IWD and every day of the year.
A black-owned and women-led menstrual care company, The Honey Pot Co. was founded by entrepreneur Beatrice Dixon after looking for a solution for her chronic bacterial vaginosis. Dixon used her personal experience to develop plant-derived vaginal care products, ranging from herb-infused pads to water-based lubes.
Every year the company donates 2 percent of sales to charitable orgs that provide "access, connection, kindness, and education" to folks with vaginas (aka CAKE), and each CAKE partner serves vulnerable populations. Specifically, their CAKE partnership with Days for Girls helps provide menstrual care and education across the globe. Plus, proceeds from The Honey Pot's "We're All Pink On The Inside" keychain go directly to Days For Girls.
"Wellness and empowerment are paramount to the things we are taught to care about," notes Dixon. "… Deconstructing what we think we should be destigmatizing versus what we need to be destigmatizing, takes a collective effort to open up the discourse."
"We have to take up space. That space is punctuated by the confidence to live and love in our bodies, and advocacy for health that supports humans with vaginas and those who are further marginalized by race and class."
Molly Hayward founded Cora to create a more sustainable line of period products and to give back to girls affected by period poverty. For every purchase of products like period underwear, a cup, pads, or tampons, you also give a month's supply of period supplies to women and girls who lack access to menstrual care.
Since the brand's inception 5 years ago, Cora's donated 12,442,917 tampons and pads and helped nearly 1.5 million girls in the United States, Kenya, and India. In 2020, Cora also made sure that 75 percent of U.S. givings go to Black, Indigenous, and People of Color (BIPOC) communities.
A femtech company founded by Kristina Cahojova, Kegg makes cycle-tracking high tech with its insertable fertility tracker and kegel ball that senses cervical fluid data.
Kegg also leads the fight against social media censorship of women's health content. Cahojova's petition to stop this censorship has signatures from 80-plus women's health founders (including The Honey Pot and Cora).
"There is a big problem — women's health products are unfairly censored. Whether it is educational content on fertility tracking, breastfeeding, vaginal dryness, or endometriosis — it is censored on a large scale because it is incorrectly flagged by TikTok or Meta as 'adult content' or 'adult services,'" says Cahojova.
"Men's health companies don't face this problem. It is ironic that the health of women's reproductive organs is always deemed to be sexual content, but men's sexual health is normalized. You can advertise Viagra and talk about 'getting hard' on TikTok or Instagram, but you can't talk about vaginal dryness or postpartum problems."
Pssst: Watch this space!
CEO and co-founder Cherie Hoeger helped put menstrual cups on the map, while being a strong advocate for global menstrual health. But Saalt also works to help women and girls lacking access to education and period products.
Saalt gives 2 percent of sales back to women and girls lacking access to education and period products. In 2021, the company also had their biggest year of giving back with​​ 14,000 Saalt Cups and 800 Saalt Wear period underwear donated across 23 countries. Plus, the brand helped girls in Nepal and Togo attend more school who would normally miss days because of their periods.
A fresh face can totally be self-care meets wellness, and Jecca Blac makes it their mission to break the gender stigma around cosmetics with #MakeupHasNoGender. UK-based founder and former film and TV makeup artist Jecca Blac is a major champion of trans rights and uses her brand to create a safe space for trans women to express themselves through makeup.
The former UK-based film and TV makeup artist not only sells vegan and cruelty-free products, but Blac also offers tutorials for makeup beginners and regularly donates to causes that support trans women.
It's safe to say most of us are long over Victoria's Secret's sizing probs and pokey underwire (RIP Bombshell). Founded by husband and wife team Heidi Zak and David Spector in 2013, Third Love offers a whopping 78 different bra sizes to fit any size.
The brand also notes that they're the largest donor of undergarments in the United States. Through their partnerships with orgs like I Support the Girls, Soles4Souls, Good360, and St. Anthony's, they've donated more than $50 million of products to help women.
Plus, the brand works with Texaid to upcycle returned products that can't be saved or resold, and offers a 15 percent discount to military, veterans, medical professionals, first responders, and teachers.