We include products we think are useful for our readers. If you buy through links on this page, we may earn a small commission Here's our process.
Greatist only shows you brands and products that we stand behind.
Our team thoroughly researches and evaluates the recommendations we make on our site. To establish that the product manufacturers addressed safety and efficacy standards, we:
Evaluate ingredients and composition: Do they have the potential to cause harm?
Fact-check all health claims: Do they align with the current body of scientific evidence?
Assess the brand: Does it operate with integrity and adhere to industry best practices?
We do the research so you can find trusted products for your health and wellness.
"Your vajayjay is a self-cleaning oven" is probably something you've heard before. You don't need to scrub inside your vagina to get it clean. But sometimes the bacteria inside your vagina can get thrown out of whack, causing conditions like bacterial vaginosis (BV).
BV causes some not-so-fun down-there symptoms like vaginal discomfort and discharge. And if you have it, your vajoie is gonna need a little extra TLC that only a healthcare professional can provide. Below we'll walk through all the best ways to get treated for (and say byeee to) BV.
A quick look at the best BV treatment options
The bottom line? You can't treat BV at home. Your best bet is to visit your gyno or a free clinic in person.
If getting to an in-person appointment is difficult, you can use an at-home BV testing kit from a pharmacy to check for an infection. But ultimately you'll need a pelvic exam to confirm the presence of BV.
Want to talk with a doc but can't take time off work or don't live near a healthcare facility? Here are a few at-home testing and telehealth options: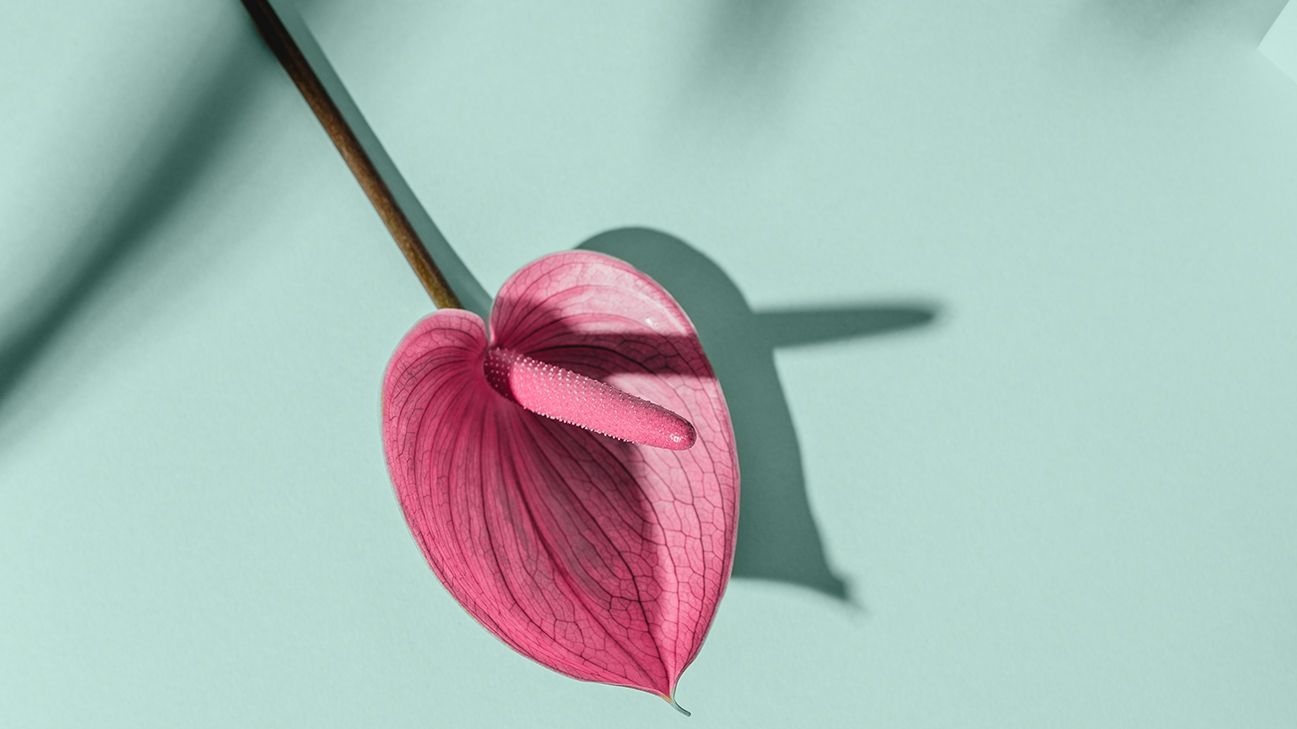 Best overall BV treatment
Dr. Kecia Gaither, double board certified OB-GYN and director of perinatal services at NYC Health, stresses that it's essential to get a full in-person exam from a healthcare professional if you suspect you have BV.
Treatment usually involves antibiotics, including metronidazole (available in gel or cream form) or clindamycin (in pill form). It's not possible to treat BV with over-the-counter products.
An in-person visit to the gyno is ideal. But, of course, not everyone has easy access to healthcare. For some people, telehealth may be the only available option. Here are a few remote healthcare options to consider:
Best at-home BV test
Price: $99 for a BV-specific at-home testing kit
This kit from myLAB Box tests for multiple types of bacteria that can cause BV, including gardnerella. The company says it takes just 2 days to receive the kit, as little as 5 minutes to collect your sample, and 2 to 5 days to get electronic results from the lab.
myLAB Box works with labs that are CAP– and CLIA-certified, which means they're proven to provide accurate, timely, and reliable results to patients. If you test positive, your purchase includes a free consultation with a doc who may be able to send a prescription to your local pharmacy. The company also offers an "uber box" kit that tests for multiple STIs.
Best at-home STI and BV test
Price: $349 for an at-home test that checks for gardnerella (BV), chlamydia, gonorrhea, trichomoniasis, HIV, syphilis, mycoplasma, and ureaplasma
LetsGetChecked offers at-home STI testing packages that include testing for gardnerella. For the gardnerella testing, you'll need to take a urine sample. The lab tests are FDA-approved, and you'll get results back in 2 to 5 days.
Two downsides to using LetsGetChecked: There isn't an option to test for only BV (though there's never any harm in getting a full STI checkup 👏👏 ), and BV is sometimes caused by an overgrowth of bacteria other than gardnerella, so the test wouldn't detect it in those cases.
If you end up testing positive, the test also includes a phone consultation with a healthcare professional. LetsGetChecked can send medication straight to your doorstep for no extra $$$ if you test positive for chlamydia, trichomoniasis, gardnerella, mycoplasma, or ureaplasma.
Best telehealth BV treatment
Price: $120 per year or $40 every 3 months; $30 for a single visit
Alpha is a telehealth company that can help with various reproductive health issues that you might see an OB-GYN for, including BV. You have the option of paying for a single visit, but you can also pay a yearly (or quarterly) membership fee to get access to care, unlimited messaging with docs, free shipping, and discounts at Alpha's online shop.
To get treatment, you'll simply describe your symptoms, and a healthcare pro will review them and respond to you within 24 hours. If they recommend a prescription, you can get that shipped to your door for free — and in a flash. The biggest con: Alpha isn't available in all states.
You should see a healthcare professional in person if you suspect you have BV. They can give you a pelvic exam and collect vaginal swabs and a urine sample to test for the presence of any bacteria or infection.
But if that's not an option for you, you may have to decide between a virtual doc visit and an at-home testing kit.
So, how do you decide?
A testing kit like the ones from myLAB Box and LetsGetChecked can be helpful if you're pretty sure your symptoms are caused by some kind of bacterial overgrowth or infection.
Some kits can test for specific bacteria (like gardnerella), while others can only tell you whether an infection might be present. (Side note: Multiple kinds of bacteria can cause BV, so a gardnerella test might not give you the full picture.) If you've had BV before or get it often, this could be a good route for getting antibiotics without going to the doc.
Obvi, a virtual visit to the doc doesn't involve a pelvic exam. It might not even involve any lab testing. But the doc can help you figure out if your symptoms warrant an in-person visit or potentially send you a kit to test yourself at home.
Find out whether the telehealth service you're considering takes insurance or offers low cost options for those without insurance.
Experts don't really know what causes BV, but it likely has something to do with an out-of-whack bacteria balance in the vagina. Things like douching or having sex with new or multiple partners can upset that delicate balance and increase your risk of developing BV.
Even though it's linked to having sex, BV isn't a sexually transmitted infection (STI). A sexual partner getting treatment for BV has no impact on whether you'll contract BV again.
It's kind of a mystery, which is a bummer because BV is pretty common.
Symptoms include:
According to the CDC, BV sometimes goes away without treatment. You may not even know you have it! But if you're experiencing symptoms, it's super-duper important to see a doc and get prescription treatment.
Why? Because BV can increase your risk of getting HIV, having a premature delivery (if you get it during pregnancy), or getting other STIs that may impact your fertility.
When should I see a doctor for BV?
If you have any BV-related symptoms, you should see a gyno in person to get a pelvic exam. It can be tough to tell the difference between a yeast infection and BV — and the two are treated completely differently. Only a healthcare professional can tell you for sure whether you have one or the other and get you the right treatment.
What happens if BV goes untreated?
If you don't treat BV, you may end up being at higher risk for STIs, including chlamydia, gonorrhea, and HIV. It can also cause problems in pregnancy, including an increased risk of delivering prematurely or having a baby with low birth weight.
Why do I keep getting BV?
Experts don't know exactly what causes BV, but some factors can increase your risk, including:
having sex with a new partner
having multiple sex partners
having sex without a barrier
douching
not having enough vaginal lactobacil (the good bacteria that fight off the bad guys)
It's also important that if you've had BV, you make sure you're following the proper treatment protocol. That means taking your antibiotics correctly, avoiding sex until the BV has cleared up (or using condoms if you really can't help yourself), and no. more. douching.
Does my partner need to be treated for BV if I had it?
If your partner has a penis, you can't get BV after having sex with them. But if your partner has a vagina, it's important that they get treated for BV because you could get BV after sexual contact with them. Using a barrier such as a dental dam can help reduce the risk of BV for both of you.
Are there ways to prevent BV?
You might still get BV regardless, but doing these things can help prevent an infection:
not having sex (This is a tall order, no?)
not douching (Seriously, please don't.)
limiting the number of people you have sex with
not using perfumed soaps (or anything other than water) to clean your vagina
maintaining good hygiene (like wiping from front to back after using the bathroom and wearing cotton or cotton-lined underwear)
Are there any home remedies for BV?
There isn't a ton of evidence that any at-home remedies can clear up a BV infection. Sure, some home remedies (like taking vinegar or salt baths or sticking yogurt in your vagina) might seem easy enough to try, but your best bet is to get a prescription for antibiotics.
Think you have BV? Make an appointment with a gyno.
Finding a way to see a doctor can be tough for some people. If that's true for you, consider an at-home testing kit or virtual health visit to confirm your suspicions so you can get the prescription treatment you need to banish BV from your life. 👋