You've got your favorite campsite drinks in the cooler. Your cozy lewk is on point. But there's one step you might be skipping in your road trip weekend prep: a stash of gluten-free snacks you can toss in your bag.
Not all gas stations and convenience stores have healthy options for a variety of dietary needs. So whether you've got a gluten-related disorder, non-celiac gluten sensitivity, or just a desire to cut back on gluten, you're gonna want to prepare.
To save you time, we've rounded up the tastiest packaged options. Just remember that gluten-free doesn't necessarily mean fat-free, sugar-free, or even healthy! Here are the absolute best gluten-free snacks to treat yourself.
11 best gluten-free snacks
HomeFree Lemon Burst Cookies
Dang Coconut Chips
SuperFat Chocolate Chip Cookie Bites
Katz Gluten Free Glazed Donuts
Rule Breaker Soft-Baked Gluten-Free Cookies
KIND Fruit & Nut Bars
Van's PB&J
The Good Bean Chickpea Snacks
Go Raw Unsalted Pumpkin and Sunflower Seed Mix
Quinn Classic Sea Salt Pretzels
Popchips BBQ Potato Chips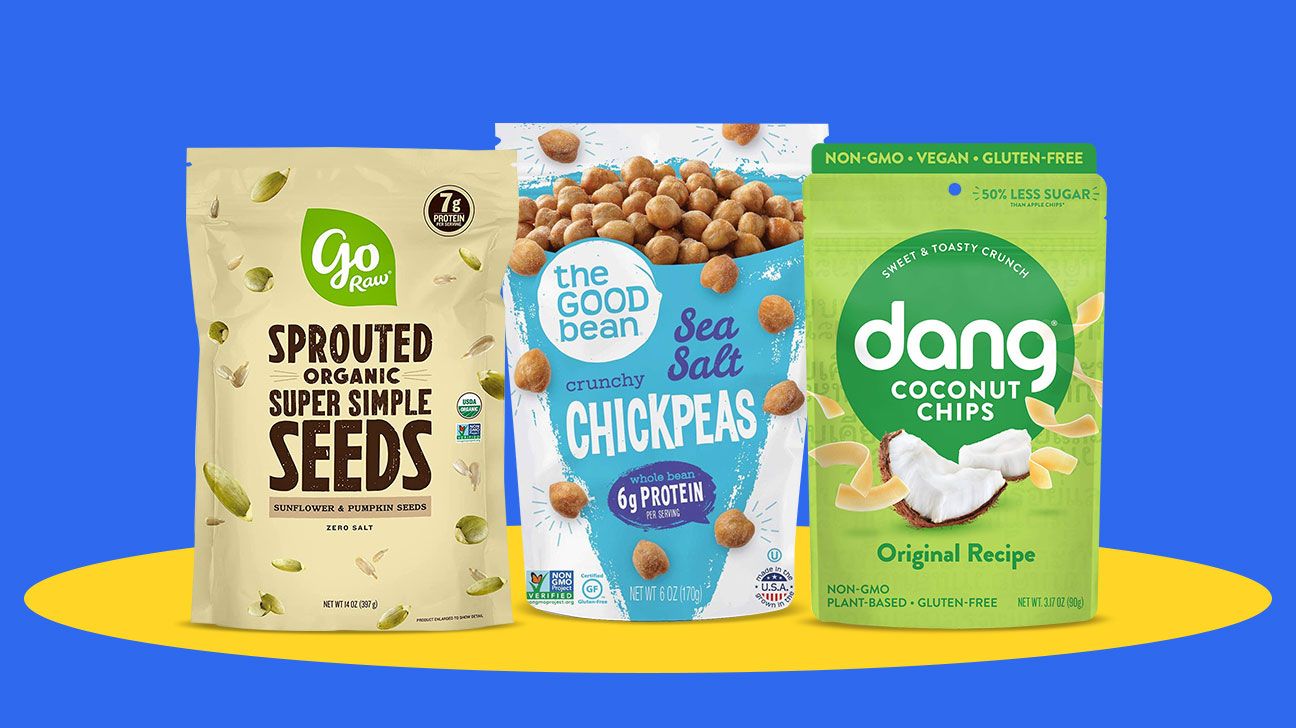 Who needs gluten-y cake and cookies to satisfy a sweet tooth? These sugary snacks are perfect for an afternoon pick-me-up or late night dessert.
1. HomeFree Lemon Burst Cookies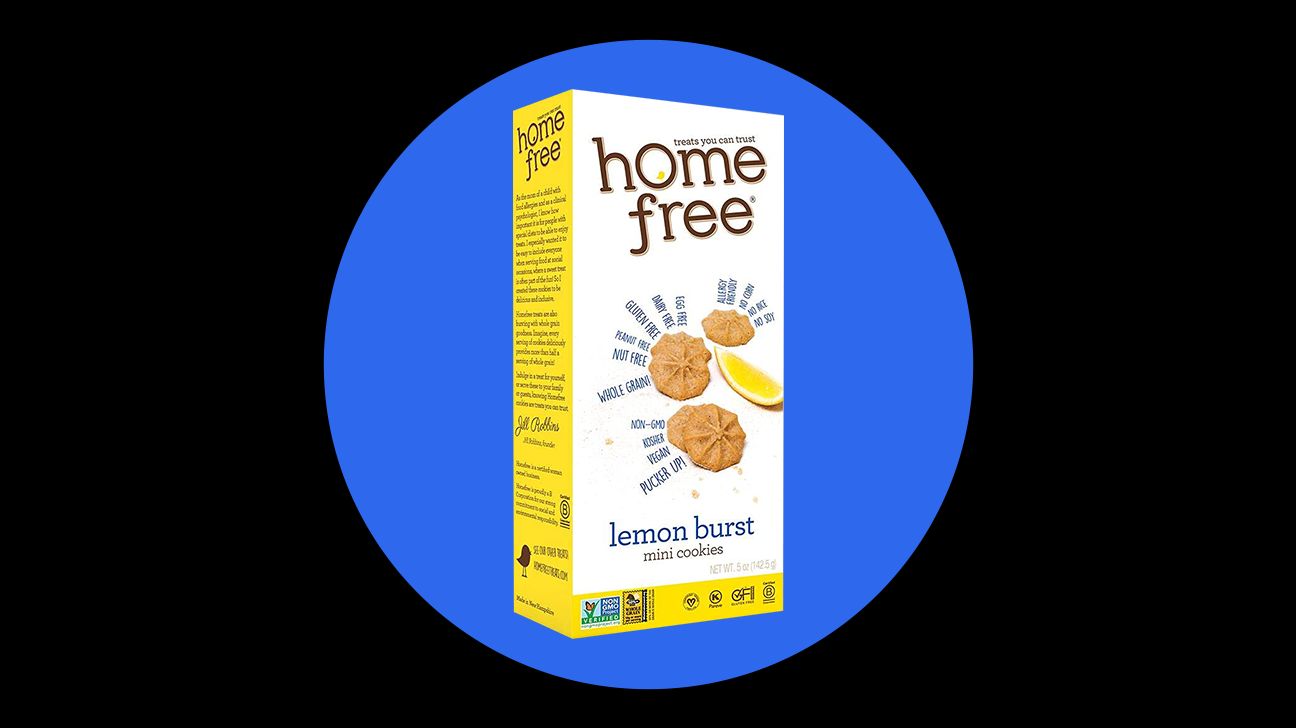 These vegan cookies taste as bright as the sunshine you'll be soaking up on a hike or beach day or through the car windows on a perfect autumn afternoon. In other words, they're the perfect portable treat.
Bonus: The burst of citrus comes free of nuts, dairy, and eggs in case you're #blessed with more than one food sensitivity (but believe us, you will *not* feel like you're missing out!).
2. Dang Coconut Chips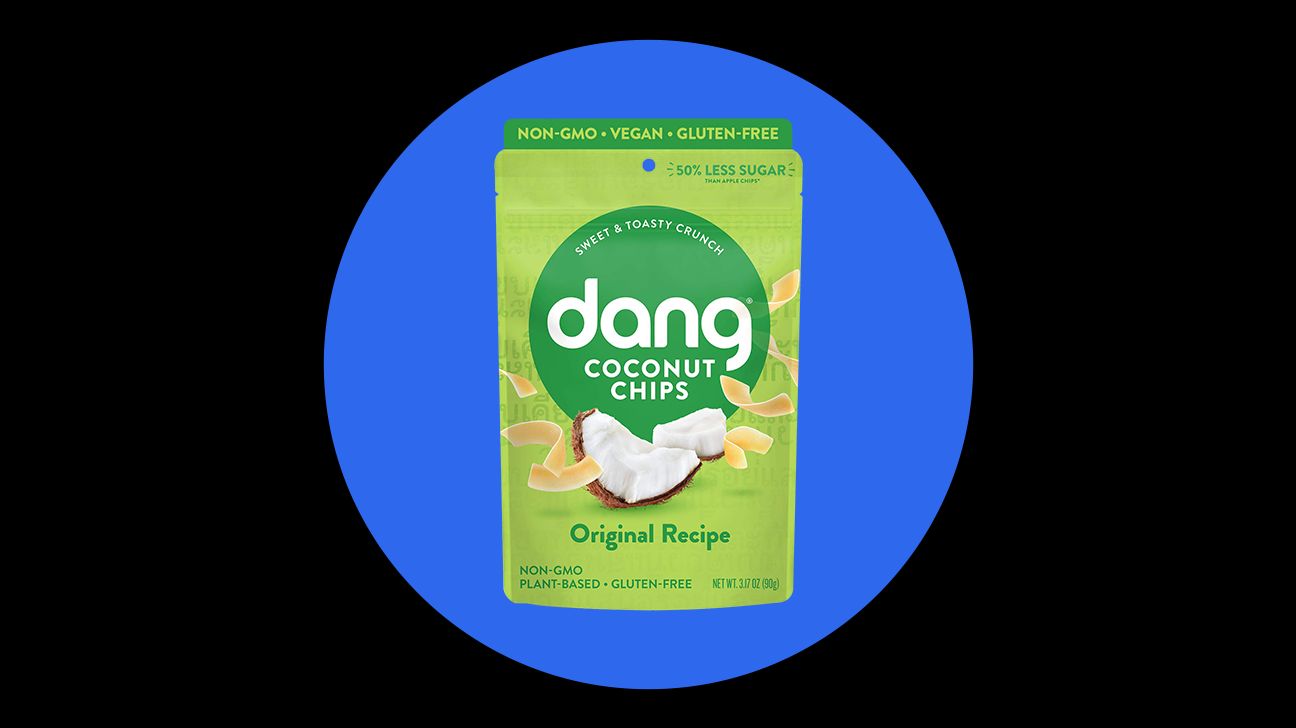 A handful of sweet, crisp Dang Coconut Chips will transport you to the islands at any time of year. Sprinkle a 1-ounce serving on top of a bowl of Greek yogurt for a creamy breakfast or snack.
What makes them safe for folks with food allergies is the simple ingredients. The OG recipe has only three components: coconut, cane sugar, and sea salt. Though you can snag these chips in flavors like chocolate or caramel sea salt, you can't go wrong with the classic original.
3. SuperFat Chocolate Chip Cookie Bites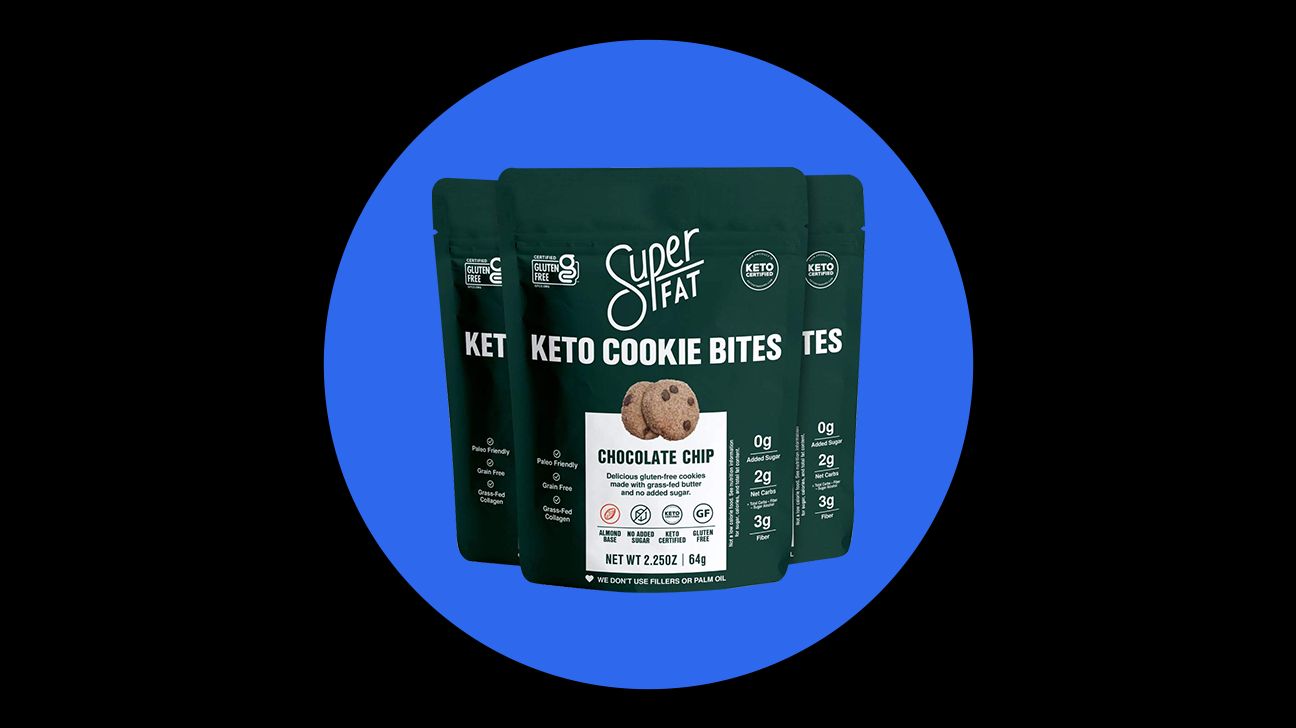 A cult classic among keto-tarians, these paleo-friendly cookies contain no gluten or added sugar. Made with almond and coconut flours, they're naturally high in fat and protein.
Heads up: These cookie nuggets are sweetened with erythritol, which can lead to diarrhea and gas for some people. The trick is to enjoy them in moderation.
4. Katz Gluten Free Glazed Donuts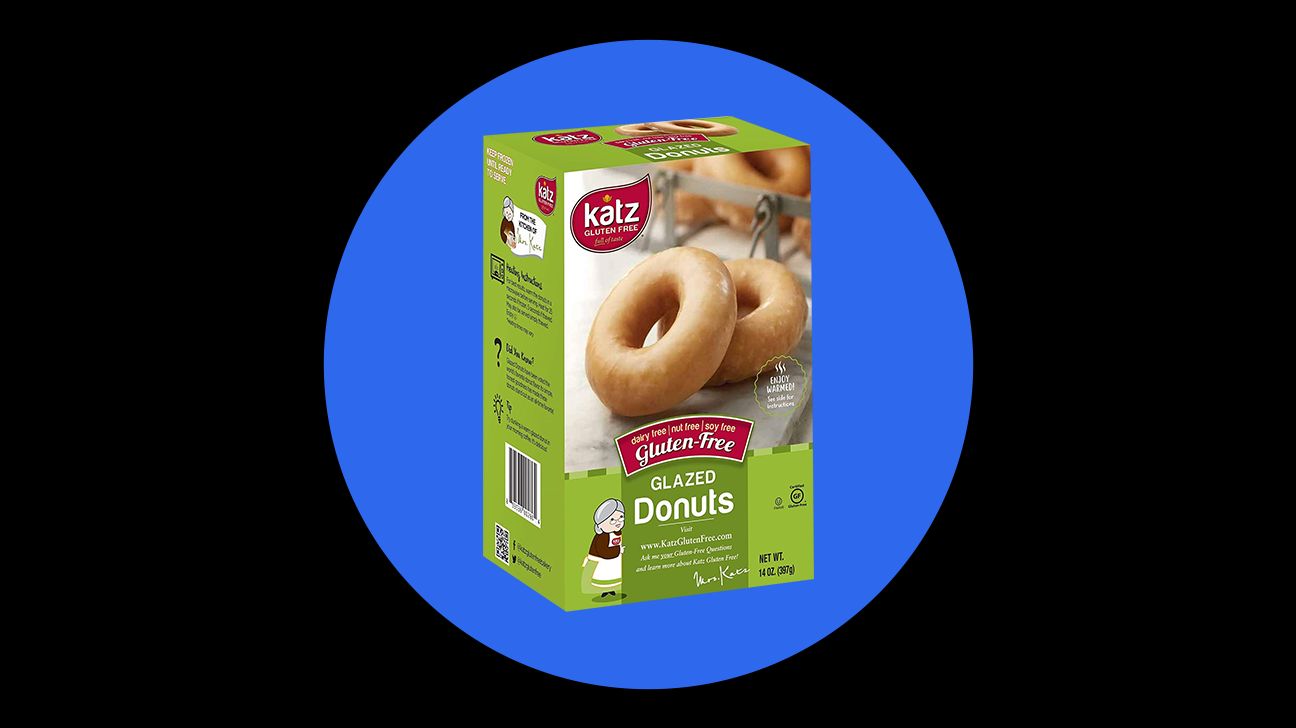 If your gut won't tolerate gluten, you know the despair of craving a big ol' yeast-filled dessert… only to be offered a fruit bowl or caramel candies instead. It's tough to find gluten-free baked goods that taste like their glutenous counterparts. Fortunately, reviewers with celiac disease say Katz delivers.
Bonus: These doughnuts are also dairy-free, nut-free, and soy-free, so they're safe for pretty much all dietary needs. #winning
5. Rule Breaker Soft-Baked Gluten-Free Cookies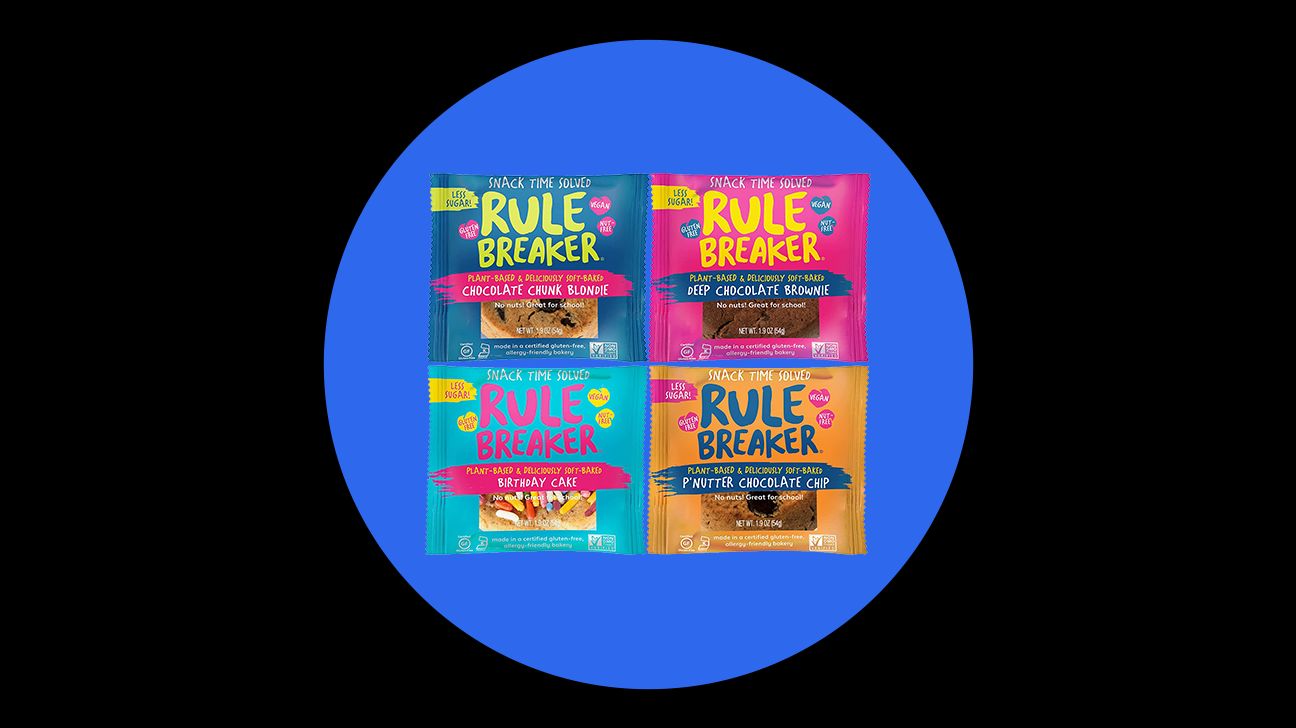 Take your pick from four flavors: chocolate chunk blondie, deep chocolate brownie, birthday cake, and peanut butter chocolate chip. They're all gluten-free, vegan, and nut-free. Packing 3 grams of protein per cookie, these are a must-have item in your stash of GF sweets.
Heads-up on nutrition info: These babies are sweetened with a combo of dates, cane sugar, and brown rice syrup for a total of 11 grams of sugar per serving. Beware the sugar crash!
Can't decide? Each gluten-free blend of sugar and salt = a match made in heaven.
6. KIND Fruit & Nut Bars
Here's what you get when you smash together peanuts, almonds, Brazil nuts, walnuts, dates, and raisins. It's a true medley of savory and sweet snacks. Plus, you'll be noshing on a whopping 13 grams of healthy fats per bar — all dished up with a side of GI-loving fiber. There's a reason these bars are a snack fave of hikers everywhere.
7. Van's PB&J
An actual PB&J sandwich would get soggy sitting in the car for too long, but these hearty bars will stand up to changes in humidity and temperature. They're yummy and cakey thanks to being made with real peanut butter, berries, and gluten-free oats.
The verdict? These are the next best thing to packing your childhood favorite — complete with the not-so-nostalgic sugar high!
Salty snacks are a vibe of their own. Keep your taste buds satisfied and your gut happy with these gluten-free salty snacks.
8. The Good Bean Chickpea Snacks
Try the smoky chili and lime flavor to feel like you're sipping a spicy margarita — without the hangover. Plus, because the roasted chickpeas are brimming with 6 grams of protein per serving, you'll feel full until you and your friends hit happy hour.
If you're not a fan of chili, try these other stellar flavors: sea salt, cinnamon, and hummus. #yum
9. Go Raw Unsalted Pumpkin and Sunflower Seed Mix
These sprouted seeds are full of protein, blood-pressure-regulating magnesium, and skin-loving vitamin E. Aside from being naturally gluten-free, this seed mix is great for vegan eaters and anyone hoping to cut back on salt intake.
10. Quinn Classic Sea Salt Pretzels
Made from sorghum wheat (an ancient grain that's naturally gluten-free), these pretzel sticks are also free of corn, dairy, and soy. They are, however, full of crunch for mindless snacking while you finish that Lianne Moriarty novel.
Heads-up: These salty little numbers are made without any gluten, but they *are* made in a facility that produces wheat products.
11. Popchips BBQ Potato Chips
OK, so you can totally munch on the other flavors too — but there's something mouthwateringly satisfying about Popchips' barbecue seasoning. It's got that sweet tang, a smidge of smokiness, and a perfect dusting of salt on top. The 100-calorie bags make it easy to pace yourself with this delectable gluten-free snack.
There's no reason you can't enjoy snacks when you're nixing gluten. From salty to sweet, these delicious gluten-free snacks cover all tastes and cravings. Enjoy!