Always the supporting role, never the star. The opening act, but never the main event. Forever a benchwarmer, and never in the starting lineup. When it comes to fall ingredients, butternut squash often gets sidelined in favor of its orange cousin.
Enough. It's time to squash the beef and beef up your squash knowledge.
Not that we're knocking pumpkin (we've proven our love for it time and again), but it's time butternut squash got its moment in the spotlight. Besides, find us a more amusingly shaped vegetable. We'll wait.
Check out these breakfast, lunch, dinner, and dessert recipes that prove butternut is kind of a big deal.
Because why would you start a day without butternut squash nudging you awake like a happy doggo?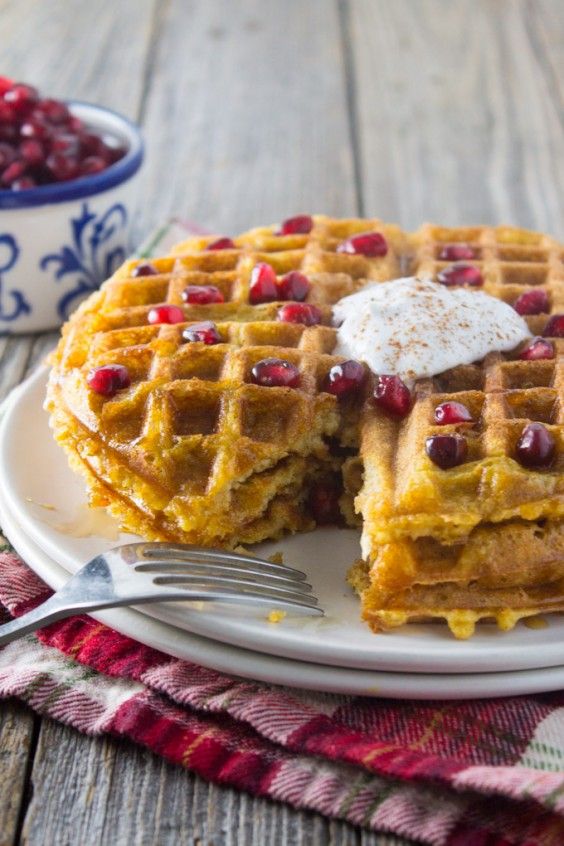 Erm… what?
You heard us. Butternut squaffles are the business. This recipe uses white whole-wheat flour as the base, but adding puréed butternut squash adds even more fiber (and a gorgeous golden color).
There's already maple syrup in the batter, so you might not need more on top. A scattering of chopped nuts and fruit will add the *chef's kiss* moment without any effort at all.
Here are nine other ways to get your waffle on a la healthy.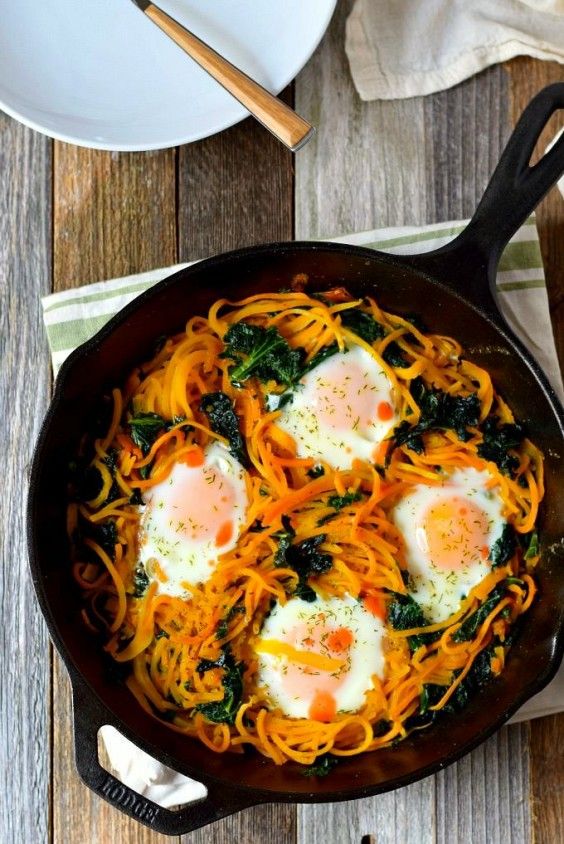 No, butternut squash noodle hash is not a weird hybrid weed strain. It's a gluten-free breakfast masterpiece.
Spiralized butternut noodles make it easy to feel like you're eating pasta for breakfast, without handing you a one-way ticket to Carbtown first thing in the morning.
Add kale for some prenoon greens and top with an egg for the carbonara effect.
We always have time for veggie noodles.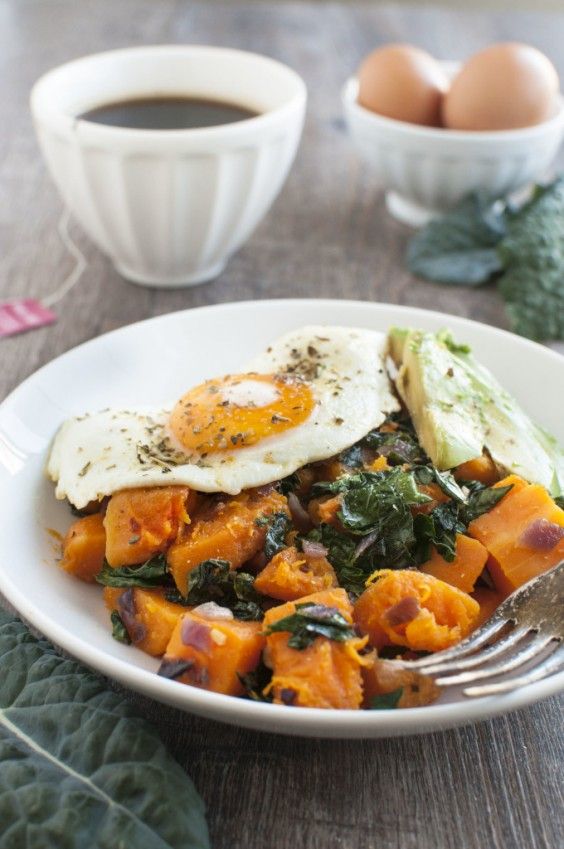 Butternut squash is a lower carb alternative to sweet potatoes but pairs just as well with eggs. (You can use virtually the same ingredients for both numbers 2 and 3 on this list.)
Toss it with a nutrient-rich mix of veggies and spice things up with a unique blend of cinnamon, turmeric, and oregano, and BOOM! A funky (and fiber-rich) start to your day awaits.
There's plenty of extremely healthy things you can put in a bowl. Here are some others.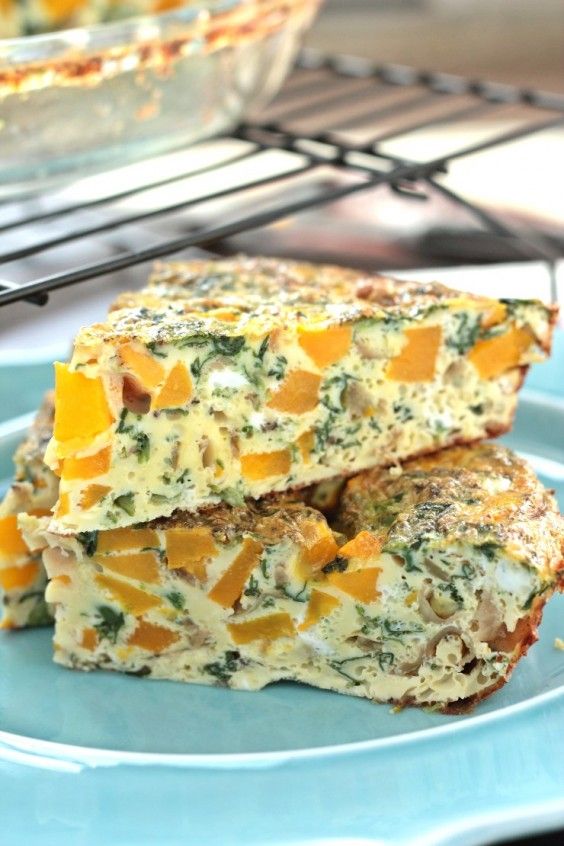 No crust? No problemo!
Chunks of butternut squash add a great texture contrast to the smooth egg and coconut milk mixture in this quiche. You won't miss the crust, just as you won't miss the snarky comments from people dissing quiche.
The oven does most of the work here, leaving your hands free for a mimosa or an emphatic flossing session.
Or, you can use that free hand to browse through even more crustless quiches.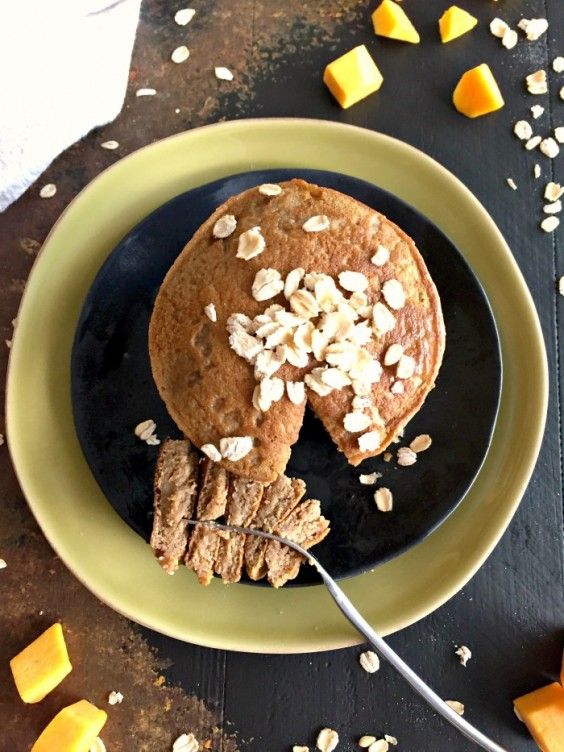 Surely not?
Yep. Butternut squancakes (we're giving you gold here) are both real and really good. There's also a flax egg option if you're vegan. Nutmeg, cinnamon, and vanilla make this a flapjack interpretation of leaves in fall.
Squancakes. Pffffft. We spoil you.
The only thing better than pancakes is more pancakes.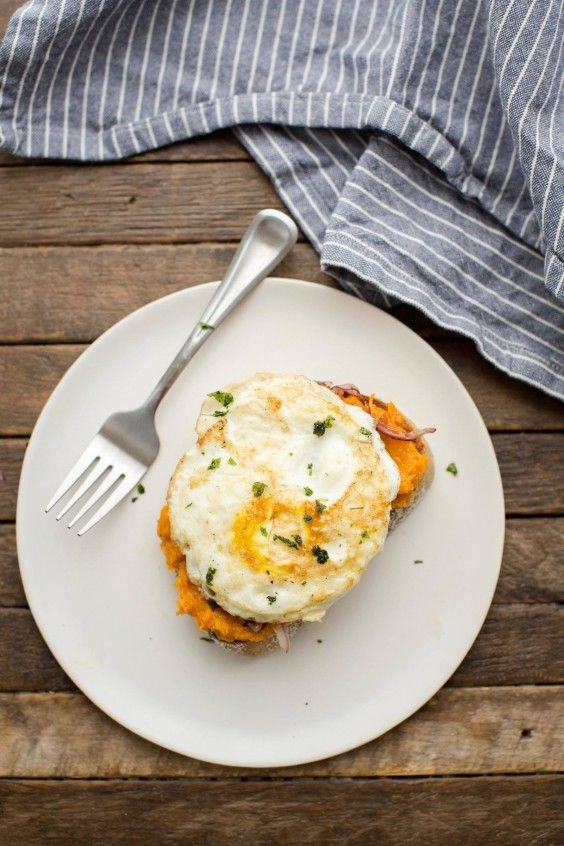 When peanut butter or avocado become soooooooo cliché, slather this whipped butternut squash on your morning toast instead.
The slightly buttery, naturally sweet, and just-peppery-enough spread gets even better with caramelized onions and a runny egg on top.
Today needs to end so it can be breakfast again. Who knew you could do so much with toast?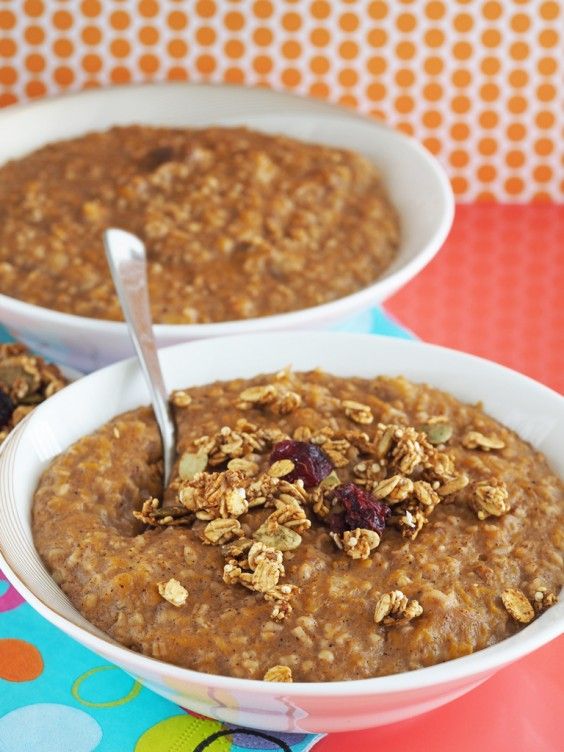 If pumpkin oatmeal is a thing, butternut squash oatmeal is the natural next step. It's risky though, like skydiving into a bowl of whole grains.
Oatmeal is already known as a pretty smart breakfast, but powering it up with vitamins and beta-carotene from the squash makes it nothing short of a genius morning meal.
There's way more to oatmeal than meets the eye.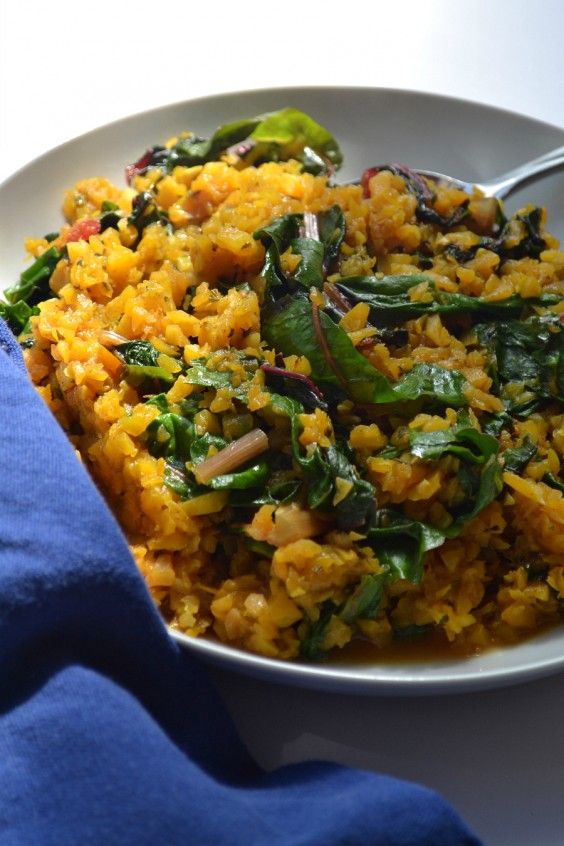 Who even has the time to spoon stock into a saucepan of rice for 8 years when you just woke up?
Unlike regular risotto, however, this breakfast version needs just 12 minutes of cooking time, thanks to pulsed butternut squash "rice" instead of the Arborio kind.
Sautéed until just tender, with swirls of rainbow chard running through, this veggie-packed dish may be better than the original grain-based one.
Risottwho? We rustled up some quick and easy risotto recipes for the time-sensitive.
The main attractions — butternut style. Because why use vegetables not shaped like a penis and testicles when you can use vegetables shaped like a penis and testicles?
Butternut squash doesn't commonly pop up in Asian cuisine, but it really should, given how well it pairs with the soy-garlic-ginger sauce in this recipe.
Oven-roasted tempeh adds a hefty portion of vegan protein to make this a filling, nutritious meal.
We love tempeh, so here are 23 other things you can do with it.
This is one of those don't-knock-it-till-you-try-it dishes.
Butternut squash, tuna, and feta is quite the unlikely trio, but you'll be amazed at how well the flavors complement each other after they've had an hour or so to get acquainted in the oven. (Consider it a hot first date.)
Canned tuna is an unsung pantry hero. Check out these recipes to make it exciting every time.
You really can't have too many taco recipes up your sleeve, and trust us, you want this one in your repertoire. (We can fit exactly 6 tacos up each sleeve, and although it's messy, we feel accomplished.)
Fill corn tortillas with cumin-dusted butternut, spinach, and black beans. Then, drizzle a maple-tahini dressing that you'll want to put on everything.
This vegetarian dish covers you for Meatless Monday and Taco Tuesday. And Worried About Any Evening Without Tacos Wednesday.
Tacos are so good, you don't even need a shell.
Given the protein in the cheese and beans, the starchy corn tortillas, and the squash and onions filling the veggie quota, this is a fantastic, well-balanced one-skillet meal for a weeknight.
Considering it comes together in less than 30 minutes, we'd go so far as to say it's easier to make this than to open up your takeout app and wait for a driver.
Skillets are brilliant — you can even make desserts in them.
Stuffed peppers usually consist of mostly ground beef. But this recipe replaces half the meat with a butternut squash purée, so you're still getting the protein — but with some extra veggie action thrown in.
Okay, we can't resist — you're literally squashing the beef. With red curry paste to kick it up a few notches, it's a new spin on an classic concept.
Putting things inside peppers might become a new hobby for you.
As the weather cools down and hot meals start sounding more appealing, be sure to sample this savior of the chilly fall evening. Toss delicate angel-hair noodles with hearty pieces of chicken and butternut squash. Then sprinkle that business with sage and a touch of maple syrup.
Bellissimo! You now have the perfect fall pasta.
Now, here's how to nail the pasta element.
When all else fails, use your hands.
Packed with panko-crusted butternut squash and slathered with a thick, garlicky bean spread, this isn't your typical brown-bag sandwich. Eat it hot or cold. It's super tasty and filling either way.
Never settle for a dull sandwich ever again.
Mac and cheese cravings don't spare anyone — not even vegans. Name a better duo. This cashew-based "cheese" sauce is a great way to satisfy that hunger without resorting to dairy.
And since butternut squash noodles replace the pasta, you get a bonus serving of veggies.
Oh, what's that? You want more mac and cheese? Sure.
The mighty salad x the mighty butternut squash = A DOUBLE DOLLOP OF MIGHTY.
Is it hummus? Well, with olive oil, lemon juice, garlic, and tahini, this dip contains hints of the Mediterranean staple, but the squash and white beans give it a flavor all its own.
Serve it with veggie sticks or pita wedges, and enjoy the dip as a solitary snack or party appetizer.
More dips! Dips for everyone!
Salads are a great way to celebrate the seasons, since each one comes with its own distinct ingredients. You're essentially letting nature make the menu choice for you and then having it provide the food itself. Good ol' nature, eh?
Usher in autumn with this recipe, which shows off the flavors of fall with buttery squash, savory goat cheese, and crisp pecans.
Oh wait, it's not fall yet? Here's some summer salads to keep you going till then.
When there's a chill in the air, a warm side may hit the spot — nothing against a cold pile of mixed leaves, but there's a time and a place.
In that case, try this easy squash and cauliflower mix, roasted until tender and topped with a lemon-tahini dressing. It'll totally turn you on to lettuce-free salads.
(It might just turn you on, period — but, again, a time and a place.)
Tahini is a hidden gem — you can put it on loads of other stuff with amazing results.
At first glance, they seem like typical sweet potato fries. Ha! Not so fast, scallywag. Butternut squash the whole time. You can't escape. But with a spoonful of orange juice and zest tossed in, these stand out for their sweet-citrus tang.
They're so tasty that even if you serve them as a side, they'll probably end up stealing the show. Don't serve them alongside sweet potato though, they get very jealous.
(Give sweet potato fries a chance too — they're still great fun to be around.)
Food fact: Butternut squash is so colorful on its own you need shades. (Food instruction: Please never wear sunglasses indoors, because you're not an asshole. Butternut squash is colorful though.)
This salad adds even more color. Beets and butternut are a match made in farmer's market heaven, and both are featured in this vibrant vegan salad.
Topped with walnuts and parsley, it's simple enough for a side and hearty enough for a main meal. All that matters is what mood you're in.
Beets are up there with the finest of winter vegetables. Here's all the winter fruit and veg you can handle.
The butter, orange, and honey coating makes this caramelized squash dish sweet, but not too sweet, thanks to the slight bitterness of the brussels sprouts, the tart dried cranberries, and the kick of black pepper.
It's the perfect variety of flavors to cozy up to fall with. In fact, the cranberries and sprouts make this perfect for Thanksgiving — and, believe me, your guests will be thanking you, whatever the occasion.
Here's how to nail a veggie Thanksgiving without even thinking about Tofurkey.
Surely not… Squisps? (Yes, we are scraping the barrel for portmanteaus by this point, and no, we will never apologize.)
Move aside, potato chips. You suck. With four basic ingredients — none of them a weird preservative — these homemade chips are a snacker's dream come true.
You do not need chips. Check out 16 ways to replace them.
Don't wait until Thanksgiving to make this quick and easy butternut mash.
Flavored with almond butter, maple syrup, and quintessential fall spices, we wouldn't even blame you if you curl up with a big bowl of this sweet, addictive stuff for dessert.
Speaking of which…
You've only eaten butternut squash 300 times today. So you might as well make pies out of it. Honestly, what else are you doing that could be more fun?
If pumpkin can go into pie, why can't butternut squash? Seasoned with the usual autumnal suspects (ginger, nutmeg, and cinnamon), this pie is just as tasty as any pumpkin concoction you can whip up.
Who even needs pies? You can have your dessert in a mug, Go wild!
This isn't just one of the prettiest homemade cakes we've seen, it's also vegan and wheat-free, with only a 1/4 cup of oil in the whole thing. Anyone can look at or eat this and have a great time.
Then there's the butternut squash purée and the orange-almond "cream" in the middle. Basically, there's a whole lot to love about this festive fall dessert. We want one either on or in our faces with immediate effect.
Cakes needn't be an indulgence. Here's a few healthy recipes to help you bake up a storm.
Don't let the homemade crust here scare you off. It's easy to make — you just have to crust your instincts. And if gluten isn't an issue for you, you can easily use a store-bought version.
Besides, it's what's on the inside that counts: a butternut squash filling, made luscious (and dairy-free!) from coconut oil and almond milk.
There are so many non-dairy desserts out there that hit the spot. Start getting creative — your tongue will thank you.
An apple a day keeps the doctor away. Two apples? You'll never need to speak to a doctor again (there is no medical evidence for this).
If you've already had dinner but are low on your veggie intake for the day, you can play catch up with this dessert. More than two whole apples and half a large butternut squash are packed into this warm crisp, making it the sweetest way to eat your fruits and veggies.
Apples are great. We found other ways to use them that might surprise you.
Think of these as… butternut squish.
There's just one tablespoon of butter in this entire recipe but plenty of butternut squash.
Not to mention lots of cocoa and chocolate chips, so these brownies don't taste anything like vegetables. We know, we know. You wanted more butternut squash.
Here's how to make brownies with cannabis instead of butternut squash.
Good golly gumdrops! Squocolate… squip… okay, we'll hand it to you this time, we may have nothing for you on this one.
There's no sugar in the batter, so the natural sweetness from the butternut squash goes a long way, even though you won't be able to tell there's any hint of the veggies in the final product.
As a bonus, this recipe makes a small batch of cookies for easy portion control.
Wondering how to keep those cookies soft? Look no further.
The good thing about butternut squash is that it's subtly sweet on its own and really doesn't need much jazzing up to be a great dessert.
Take this recipe: All it needs is a bit of cacao butter to caramelize the squash chunks, honey stirred in, and shredded coconut on top. Nothing too fancy, but so damn good it almost hurts.
There you have it. You can make basically anything with butternut squash and it'll taste great. And if you find yourself genuinely missing pumpkins, we've got you covered for that, too.