What's summer without a good burger, right? It's practically an institution. Americana on a bun.
Luckily, you don't have to compromise on your plant based diet to eat a really tasty one. There are plenty of veggie burgers that are packed with protein, fiber, and — best of all — flavor.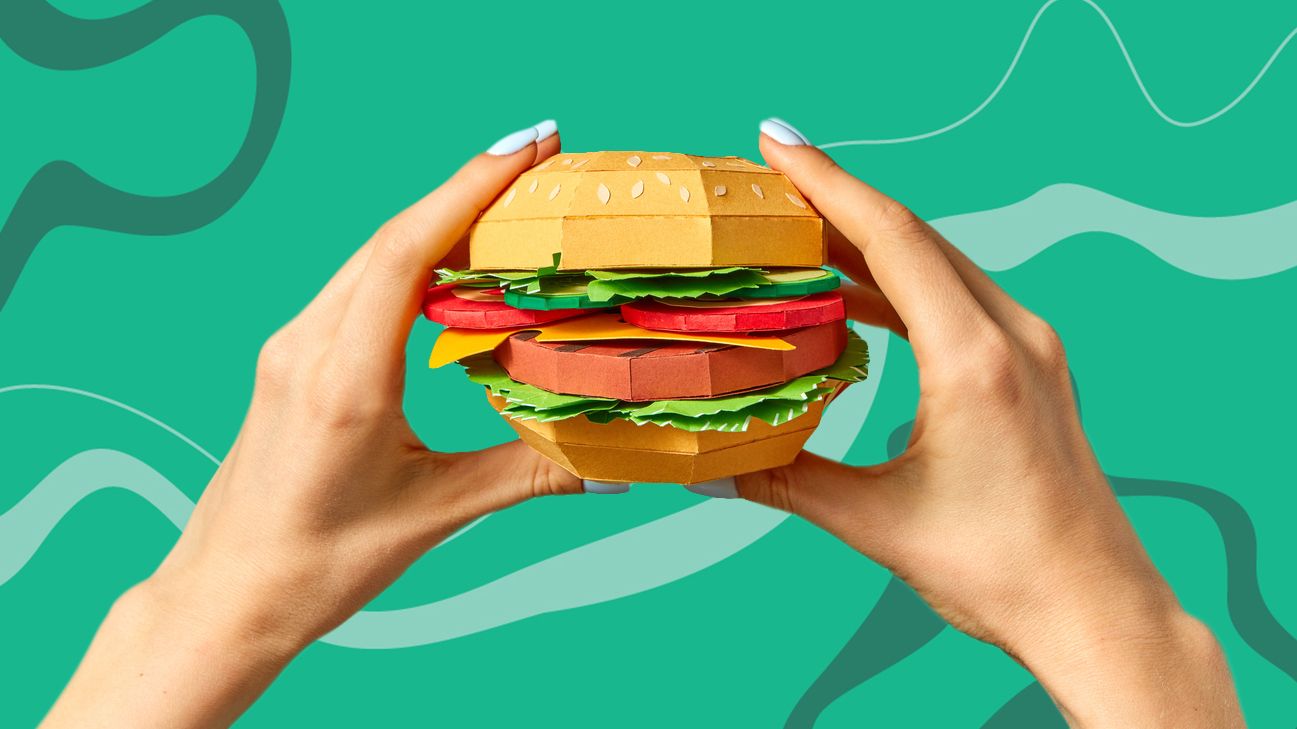 1. Beyond Burger
The Beyond Burger is pretty well-known at this point, considering you can even find it or other Beyond Meat products at places like Hardee's, Carl's Jr., and Dunkin' Donuts.
The Beyond Burger is a vegan patty made primarily from pea protein, rice protein, and mung bean protein — making it soy-free. It's perfectly grillable, protein-rich, and — according to a lot of people — tastes pretty darn close to the real thing, too.
For a list of retailers selling Beyond Meat, click here.
2. The Alpha Burger
The Alpha Burger is a soy-based, protein-packed patty that's loaded with umami flavor from additions like onions, soy sauce, and several herbs and spices.
Juicy and savory, it makes for a decent sub for a beef hamburger. Alpha Foods also makes a plant based Chik'n Burger — a breaded, soy- and wheat-based patty that's reminiscent of those crispy chicken patties from childhood that were oh-so-tasty.
For a list of retailers selling Alpha Burgers, click here.
3. Field Roast Fieldburger
The Fieldburger is perfect for grilling, and bursting with unique flavors that will definitely help you realize that a good veggie burger doesn't have to be defined by how closely it resembles the taste of beef.
This burger is made with barley, garlic, carrots, and onions, providing a super aromatic, veggie-forward patty that doesn't need to pretend it's meat.
For a list of retailers selling Field Roast burgers, click here.
4. Hilary's World's Best Veggie Burger
This veggie burger is another solid option that's not trying to disguise itself as beef. It's made with millet, greens, and sweet potato, and it's well-seasoned and adopts a perfectly crispy exterior when cooked.
Although it's not as high in protein as some of the other options on this list, just pair it with a side of cold three-bean salad and you'll be good to go.
For a list of retailers selling Hilary's World's Best Veggie Burgers, click here.
5. Good Seed All-American Hempseed Burger
Hempseed are a tasty, versatile seed rich in fiber, protein, and healthy fat — making them the perfect base for a veggie burger.
These All-American burgers by Good Seed contain not only hemp, but sprouted grains and beans, along with seaweed — making for a savory flavor-bomb that hits all your burger buttons.
Order Good Seed All-American Hempseed burgers here.
6. Hot Dang Original Grain Burger
Hot Dang burgers are soy-free, and made with navy beans and an assortment of grains — like barley, brown rice, wild rice, and oats.
They cook up crisp, and are well-seasoned with garlic and onion — but go great with any burger flavor combo, from guac and jalapenos to BBQ sauce and an onion ring.
For a list of retailers selling Hot Dang burgers, click here.
7. Amy's Quarter Pound Veggie Burger
Feeling extra hungry? This quarter-pound veggie burger from Amy's is just the plant based patty you need. It's made with bulgur wheat, soybeans, and LOTS of veggies (including mushrooms, celery, and bell pepper, to name a few). The patties are flavored with just a hint of BBQ sauce, too.
They've also got a hefty dose of protein, and a decent bit of fiber from all those veggies — to keep you feeling full for a long while.
For a list of retailers selling Amy's quarter pound veggie burgers, click here.
Making your own veggie burgers is not only easy, it gives you complete control over the ingredients.
And these black bean and portobello burgers are just the start — there are tons of ways you can make plant based burgers at home that are loaded with healthy grains, legumes, or veggies. (For proof, check out these 9 recipes.)
8. Homemade black bean veggie burger
This recipe uses black beans, which are a powerhouse of fiber, protein, and healthy fats. It's a vegetarian recipe that can easily be made vegan, and the end result is a flavorful burger that grills up perfectly.
9. Homemade portobello mushroom burger
And if you're looking to keep it really simple, try this portobello mushroom burger. It's easy-peasy and all-natural — just a mushroom cap, seasoned up and grilled to a perfect meaty texture.
Although mushrooms contain key nutrients, they're a tad low in protein — so make sure to pair this burger with something protein-rich like roasted chickpeas or a grain salad made with quinoa.