We include products we think are useful for our readers. If you buy through links on this page, we may earn a small commission Here's our process.
Greatist only shows you brands and products that we stand behind.
Our team thoroughly researches and evaluates the recommendations we make on our site. To establish that the product manufacturers addressed safety and efficacy standards, we:
Evaluate ingredients and composition: Do they have the potential to cause harm?
Fact-check all health claims: Do they align with the current body of scientific evidence?
Assess the brand: Does it operate with integrity and adhere to industry best practices?
We do the research so you can find trusted products for your health and wellness.
Smooth, silky, and creamy… we're not talking about chocolate (right now), we're talking about skin! Improving your skin's texture can help boost your confidence and can even mean healthier, happier skin.
Whether acne bumps or super-sized pores are your sources of frustration, there's a variety of home remedies and pro treatments for you to consider. Hopefully, you can find one that'll have you ditching Facetune in no time.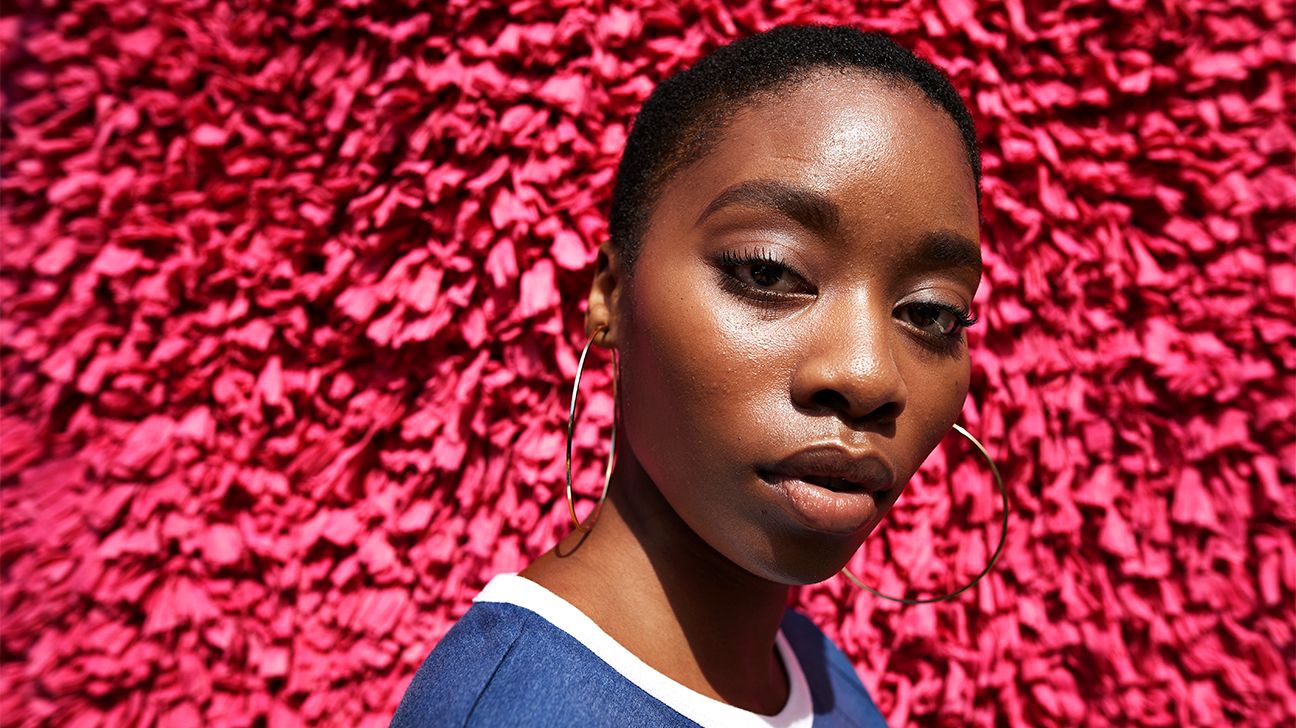 "Improved" skin texture can be a relative and subjective thing. The Western ideal of flawless skin leans toward the unrealistic: buttery and no pores visible, like an airbrushed supermodel.
Improvement can also mean working toward healthier skin that's in better condition than it started in.
What causes lumps and bumps?
Everyone is unique and our bodies are complex, which means there are many possible underlying causes for skin texture issues. Here are some common sources:
These factors can lead to:
excess buildup of dead skin cells
overproduction of oils
large or uneven pore size
And these issues can contribute to conditions like acne, ingrown hairs, or rosacea, which can leave your face with:
scars
pits
bumps
large, visible pores
Don't fret! You're surrounded by products, resources, and information that can help you reveal your best possible skin.
Adding the right foods to your diet (like omega-rich fish) can have a big impact on the health of your skin, but your water intake can pack an even bigger punch.
Sufficient hydration helps your skin by:
flushing toxins from your body
"plumping" your skin, which can give the illusion of a smoother surface
brightening your complexion, as dull skin can appear less even
It turns out, a water bottle is an awesome tool to keep in your DIY skincare kit. Bonus: Drinking enough water is both a prevention and treatment for skin issues.
Slather on that sunscreen! Like SPF infinity. Just kidding, SPF 30 will do.
A small study in 2016 tracked subjects who used facial sunscreen every day for a full year. Clinical evaluations started showing significant skin improvements within 12 weeks. By year's end, 100 percent of participants had improved texture.
You may not be ready to zinc up your whole body every day, but adding some sun-proofing to your daily routine can go a long way toward smoother skin.
Another option to improve your skin texture is exfoliation, which involves physically sloughing off dead skin cells.
You can use a facial loofah pad or an electric brush, but cleansers with scrubber beads or natural abrasives (like nut or seed shell bits, coffee grounds, salt or sugar crystals, oatmeal, or rice particles) will also do the job.
Be careful, though. Facial skin is delicate and requires a gentle exfoliator and light touch. Be sure to use exfoliating products compatible with your skin type.
Experts recommend exfoliating once a week, possibly twice if you have oily skin. This an effective routine in and of itself and exfoliation can amplify and extend the effects of treatments like chemical peels.
Collagen is another contender for Skin Star of the Year.
Recent research found that collagen can improve skin's look, feel, and function. Moreover, the effects were sustainable. The improvements stuck around for a while after participants stopped taking the supplements.
If this sounds like your jam, consider drinking ampoules. They may just be your little fountains of youth.
We've known since the 1930s, when the link between vitamin C and scurvy was discovered, that this mighty antioxidant is key to skin health.
Eating vitamin-C-dense foods can help your skin — including its texture — from the inside out. The impact of topical applications, however, needs more study. The limited results currently available are promising.
The trick is finding a cream or serum that contains vitamin C in a form that's both stable and absorbable by your skin.
Vitamin A should go around wearing a little superhero cape. In a 12-week study, participants using an enriched oil-based moisturizer had improvements in wrinkles, roughness, crepey skin, and more in as little as 2 weeks.
Retinol, a type of vitamin A, is especially popular in all things cosmetics and dermatology. Studies show that it's really good at strengthening the skin, helping the skin maintain water and collagen levels, and supporting skin cell regeneration.
Even if home remedies work for you, sometimes it makes sense to go pro. Depending on the root cause of your skin woes, you may need to see an aesthetician (licensed skin beautification guru) or a dermatologist (a medical doctor with additional specialized training for skin health).
So, what can these experts do for you? Here are a few minimally invasive yet powerful treatments that can help improve the texture of your facial skin:
Microdermabrasion is a pain-free procedure that exfoliates your face with pressurized microcrystals to remove the outer layer of skin. Microdermabrasion is typically effective, but it may need to be repeated occasionally. A session will cost you around $136.
Not your average masks, chemical peels are heavier skin-exfoliating titans. Your practitioner will apply the substance to your face and voilà! you're molting like a leopard gecko. Chemical peels can be used cosmetically or medically to address a range of skin conditions and have a record of success with low risk. The average cost of a chemical peel was just under $650 in 2019.
There are different forms of laser skin resurfacing (LSR) treatments and the technology is ever-evolving. This technique uses light delivered at certain wavelengths to retexture your skin. (Science is cool!) It's effective for reducing the presence of wrinkles, scars, and more. LSR can run you $1,200-$2,000, but results are long lasting.
Facial skin can have a rough or uneven texture for lots of reasons. Fortunately, there are also lots of methods for improving or resurfacing your skin.
You can often combine treatments for even more impressive results. These include:
ensuring proper nutrition and hydration
using DIY or drugstore products
getting procedures from a skin care professional
Give some of these remedies a try and put your best face forward!