There are a lot of words you could use to talk about 2020. But in the spirit of keeping things family-friendly, we'll stick with this one: change. From putting off bedtime to taking ourselves a little too seriously to totally rethinking our dating app strategies, this past year has been a double order of change served with a large side of change.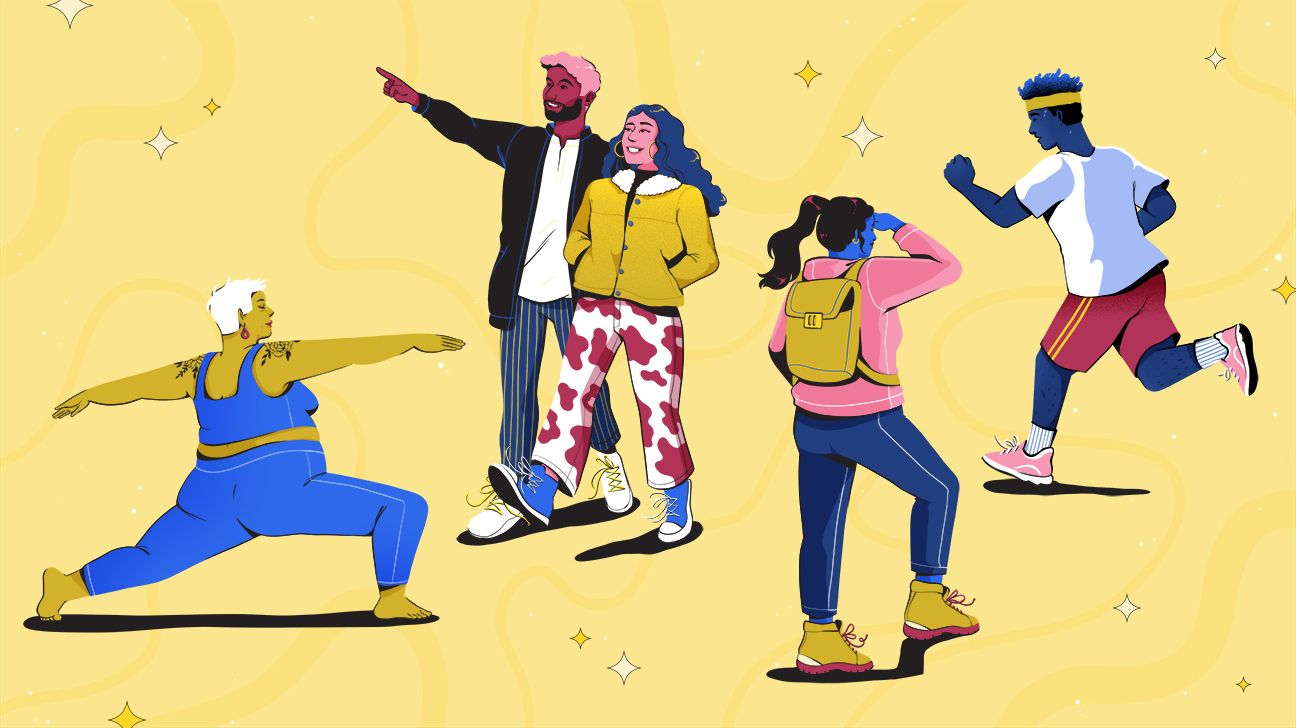 So it'll come as a surprise to no one that the pandemic has also changed how — and how much — we exercise. In a recent survey by The National Recreation and Park Association, 46 percent of the 1,004 people interviewed said they exercised less this past year than in previous years.
Maybe the park you normally run in is closed or your city has been in lockdown or the risk of leaving the house just doesn't feel worth it. Whatever the reason, we get it. No shame.
But here at Greatist, we're all about starting over. It makes absolutely no difference if the most you've done this past year is walk from the couch to the fridge and back. All the magical benefits of exercise are still here, waiting to shower you with goodness.
And since getting started (read: making a decision) can be the hardest part, we put together this tool we hope you'll find useful. The flowchart below is meant to be a balm against indecision. Refer to it anytime you feel that hankering for moving your body but need a little push to actually make it happen.
Can't find a class? We got you!
Ginger Wojcik is an editor at Greatist. Follow more of her work on Medium or on Twitter.