By now, tofu and tempeh are widely known as awesome alternatives to meat. Add mushrooms and legumes to the list and you're all set for plant-based substitutes… well, almost all set.
There's one more important — and seriously amazing — option that needs to be in your vegan protein repertoire: seitan (FYI, that's "say-tan" or "say-tahn").
It's made from the gluten found in wheat, which, when mixed with spices and hydrated with water or stock, turns into a chewy protein source that works well in everything from wraps to roasts.
Plus, it's available in many mainstream grocery stores and is surprisingly easy to make at home, so it's way more accessible than you might think.
Don't just take our word for it — try it for yourself. These 19 seitan recipes prove that while this food's name may sound kind of devilish, you'll feel #blessed once you make it part of your life.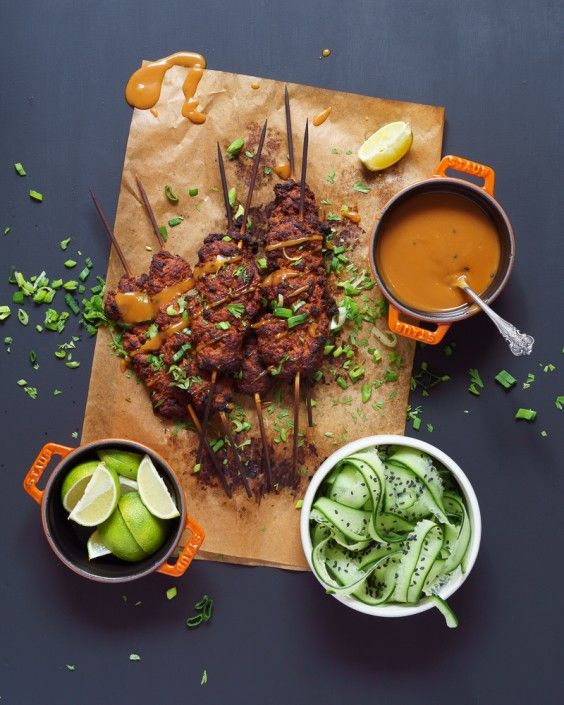 No grill needed for these seitan kebabs — all you need is a working oven.
The made-from-scratch wheat protein is kicked up in flavor with herbs, liquid smoke, tomato paste, and Worcestershire sauce, so the kebabs taste exceptional enough on their own.
But you really don't want to leave out the accompanying peanut sauce. Creamy and delicious, it's what really makes this satay shine.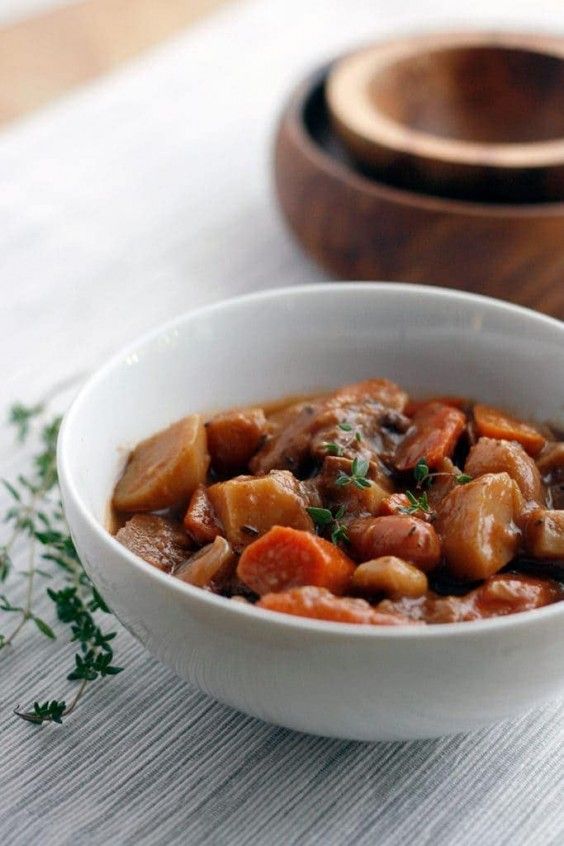 If you're too time-crunched to cook a bourguignon and too vegan to eat beef, this version of the classic French stew might be what you need.
You'll still get the rich red-wine-kissed broth, the sliced carrots, and the fresh herbs, but seitan stands in for the meat. And the whole thing comes together in just an hour (as opposed to several).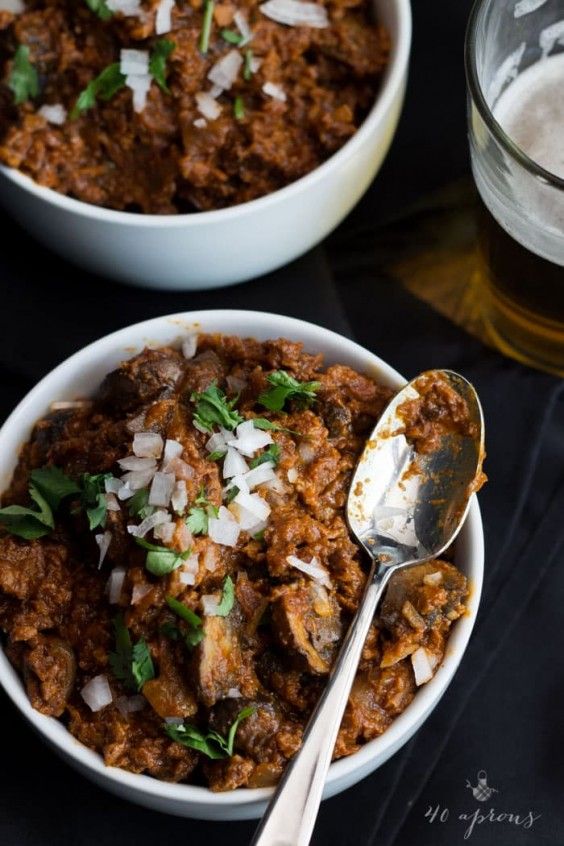 Most of the ingredients in this long-looking list are basic pantry spices like cumin and oregano, so don't let it scare you off.
While you will have to make sure you've got a dark beer, seitan, and cornmeal on hand, they lend such depth of flavor and hearty texture to this meatless chili that you'll be so glad you didn't skimp on them.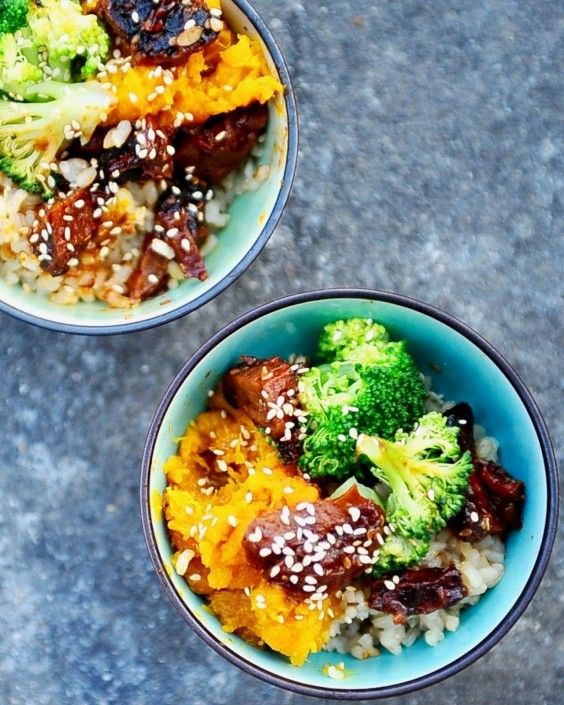 Everyone loves a grain bowl these days, but make yours grain-free by using mashed kabocha squash instead.
The naturally sweet veggie is a perfect flavor and texture match for the seitan, which is coated in a homemade teriyaki sauce. Some steamed broccoli rounds out the dish.
Seasoned generously with chili powder, paprika, coriander, and cinnamon, the seitan in these gyros has a complexity that proves just how flavorful vegan cooking can be.
Fresh spinach and cucumber plus sautéed bell peppers add some crunch while a zesty vegan aioli adds a touch of richness.
Ground seitan does an uncanny imitation of pork in these light but filling bundles.
Cooked with maple syrup, lime juice, lemongrass, and serrano chile, it forms a sweet, sour, and savory filling that's perfect with the cool and crisp Boston lettuce.
These Middle Eastern-inspired pita pockets resemble the popular shawarma sandwich, but instead of roasted meat, skillet-cooked seitan is tucked inside.
Instead of regular yogurt, this tzatziki sauce is a vegan blend of cashews, garlic, and lemon. It rivals anything you'd get from a food truck!
Give tofu and mushrooms a break and fill your crunchy (or soft) taco shells with this mouthwatering mix of crumbled seitan instead.
Seasoned with a homemade spice mix of cumin, paprika, and garlic and onion powders, it's an incredibly easy recipe that yields a ridiculous amount of flavor.
A really good meatless burger is hard to come by. Store-bought ones taste too processed. Black bean ones can be dry. And portobello ones, well, they're not convincing anyone.
But this one, with seitan for meaty texture, dried porcini mushrooms for umami flavor, and beets for some authentic color, may just end your hunt for an herbivore-friendly burger.
As the name probably implies, there's usually nothing vegan about a Philly cheesesteak. But this recipe makes a few clever herbivore-friendly, using seitan strips and nondairy cheese.
Plus, it throws in a heap of sautéed peppers and onions for some extra veggie action. These sandwiches make for a fun and casual yet hearty dinner.
It's annoying when everyone around you gets to tuck into adorable meat sliders while you're stuck with a big-as-your-head portobello bun. Now you can get in on the mini burger fun with these seitan sliders.
Packed with a sriracha avocado spread (um, yum), seitan pieces sautéed in pineapple juice, and a cilantro pineapple salsa, they may be small in size, but they're enormous in flavor.
Making seitan from scratch sounds intimidating, but it's surprisingly easy.
Just knead vital wheat gluten with oatmeal, yeast, and flax and then roll the dough so it resembles hot dogs, which get put in a steamer. Making these at home also means you can pile on all the fixings you like.
Next time Meatless Monday rolls around, try this take on a stroganoff. The creamy gravy here uses plant-based milk instead of dairy.
It also incorporates seitan strips and portobello slices for extra beefiness without the beef, and it's served on top of polenta instead of egg noodles just to keep things interesting.
Diced mango chunks contribute a surprising but totally welcome burst of sweetness to this otherwise savory stir-fry without adding a ton of sugar, as most teriyaki sauces do. It's a quick and easy way to satisfy your takeout craving.
Add some protein to your Asian-inspired vegetarian noodles by tossing in a pack of seitan strips. They provide a meaty bite to the dish and hold up impressively well to the rich, slightly spicy peanut sauce.
Thickened with cornstarch and sweetened with coconut sugar, this Mongolian-inspired sauce is a quick, better-for-you alternative to store-bought condiments that come with hidden sugars and long ingredient lists.
Pan-cooking the seitan separately ensures that it gets nice and crispy before it's tossed with the sauce.
For a speedy 20-minute meal that gets in a hefty dose of protein and fiber, this skillet-cooked seitan and veggie dish fits the bill.
Seasoned with soy and cumin and delicious when served with rice, potatoes, quinoa, or even tortillas, it's an especially helpful recipe to have on hand when you need something versatile and simple.
Rather than the unrecognizable mush that was once served in school cafeterias, this meatless take on Salisbury steak is something you'll actually look forward to eating.
Made from a combination of lentils and wheat gluten and smothered in a mushroom and garlic gravy, it's hearty and rustic — the ideal cold-weather comfort food.
Sick of lentil tacos and bean burritos? There are other ways to do vegan Mexican night at home, like these juicy seitan fajitas.
The wheat gluten is tossed with sliced veggies in a sweet and spicy mixture of honey, soy, cumin, and cayenne and then cooked until the sauce gets nicely absorbed.
Scooped into tortillas, the filling is so tasty you may not even need toppings.
Like tofu, seitan has officially won us over because it soaks up the flavors of whatever it's cooked with. It's ideal for a variety of dishes, including garlicky stir-fries, spicy chilis, and more.
If you're craving a meaty recipe but don't want the meat itself, seitan deserves a place in your fridge. It's so convincing as a meat substitute that your omnivorous friends might even start asking, "Are you sure this is really vegan?" It nearly fooled us too.