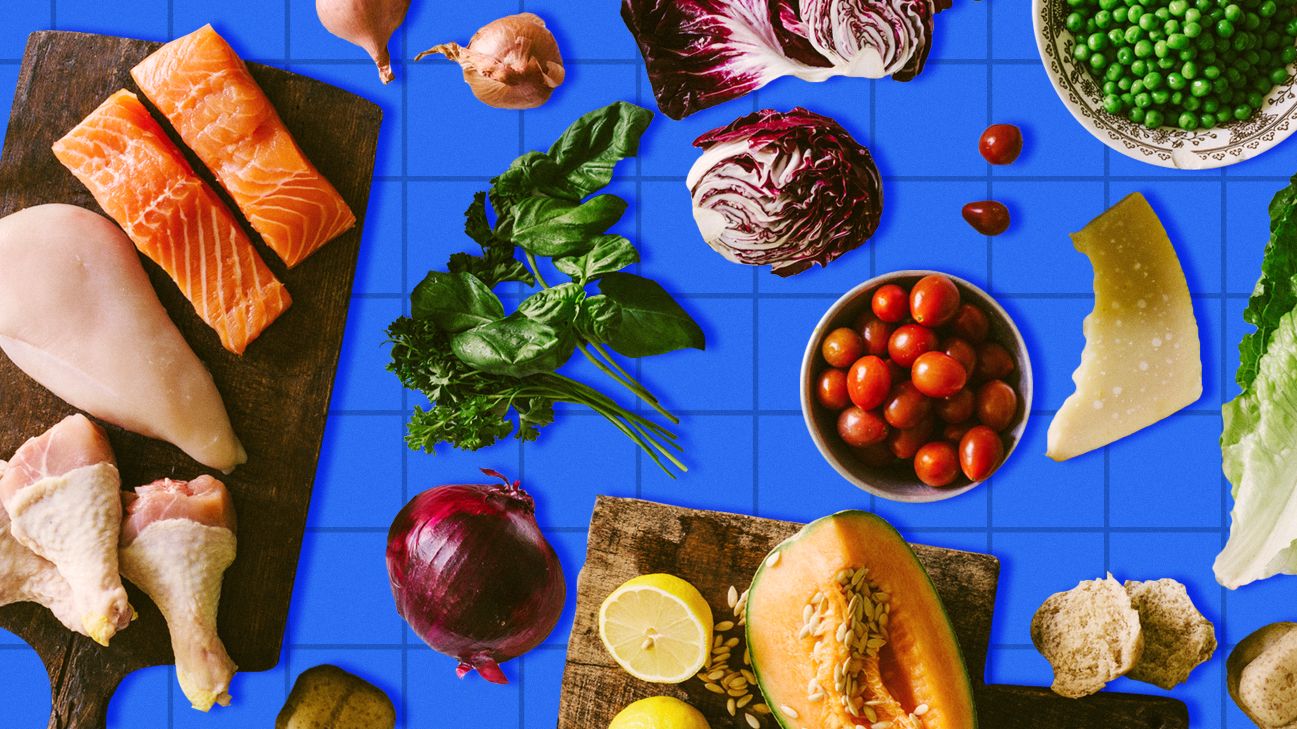 January is often a time of change — we commit ourselves to new things that we think will make us happy, that we'll enjoy, that will make our lives better. And food is one of the things we think about the most.
But with wellness trends shifting toward a focus on food as medicine, and diet companies promising to help you lose "the Quarantine 15," it's easy to lose sight of the other benefits, beyond nutrition, that food brings to our lives. Things like comfort, a sense of ritual, or even a temporary antidote to homesickness.
So this January, we're flipping the script and embracing our favorite cozy comfort foods. 2020 was a hard year. What better way to start 2021 than with a plate of food that tastes as good as sitting under a warm blanket in front of a crackling fire feels?
Get the recipe: The Forest Feast
I love everything about this delicious bowl of goodness, particularly because it's a combo I never would've considered on my own. Fresh tomatoes, bright basil, smoked mozzarella, creamy avocado, and sweet roasted butternut squash somehow satisfy every flavor craving simultaneously.
It's so good that I make big batches year-round, and it never fails to put a smile on my face. It's kind of the food equivalent of a power nap — after eating it I feel warm, happy, and totally energized.
Get the recipe: It's an old family recipe that I've shared here on my blog.
Tuna Newberg is a warm tuna sauce served over rice or other grains. It's simple to make in a big batch, and every bite feels like a warm hug. My grandma used to make Tuna Newberg for my mom, and my mom made it for my siblings and me all the time when we were growing up. It's one of those recipes my siblings and I all ask for whenever we're home.
Unfortunately, thanks to the pandemic, I haven't seen my parents since February of last year and I don't know when I'll see them next. It's been hitting me hard lately that I'm approaching a full year without seeing them, and when I'm feeling homesick, especially when it's cold and gray outside, there's nothing I want more than a big bowl of steaming Tuna Newberg.
Migas — Rita Mauceri, Editor in Chief
Get the recipe: A Simple Pantry
Over the last few months, I've had zero interest in cooking anything… except breakfast. I've gotten really into eggy hashes and scrambles of every kind, and I love that I can just toss in whatever veggies, cheeses, and other goodies I have lying around. It's easy, creative, and different every time.
Two years ago, I visited Austin for the first time and discovered migas, a Tex-Mex-style scrambled egg dish with tortilla chips. I've been obsessed ever since. My toppings of choice are sliced avocado, sour cream, and chopped tomatoes from my garden. This is so good I'd happily eat it for breakfast, lunch, and dinner.
Get the recipe: Tastes Better from Scratch
When I first found out I was pregnant, all I wanted to eat was cream cheese. I ate it on rice cakes, crackers, and even pickles (which I still stand by… it actually tastes good). Cheese in general is an essential part of my diet. I have my morning cheese, lunch cheese, and snack cheese. Who am I kidding? Dinner probably also has cheese.
This glorious cheese ball combines the dynamic duo of cheddar and cream cheese. It's creamy and savory and has a bit of crunch with the pecans on top. I eat it as one of my many protein snacks, and it's the perfect afternoon pick-me-up to get in some much-needed healthy fat, calcium, and vitamin A. It also just hits that cheesy craving I live for.
Get the recipe: All you need is tortillas, refried beans, cheddar cheese, avocado, lime, and hot sauce.
Since childhood, bean and cheese tacos have been my go-to meal when I'm too tired to make anything else. Their warm gooeyness makes them a great winter meal. I love how easy it is to make something I absolutely love to eat.
Pro tip: Pan-fry the tortillas in a little butter. Trust me.
Get the recipe: Food52
Once upon a time I took an hour to peel, chop, and dice eight cloves of garlic. As much as I love those alliums and how they make or break your flavor palette, my fingers aren't always up to the task of speedy dicing. So with scallions (the easiest to chop of the alliums, IMO), this recipe, taken at face value, requires very little skill and can be stirred up in 10 minutes for a velvety, jammy texture. It's sweet, savory, fluffy comfort in a bowl, a reminder of the time my mom spent with me during quarantine when she was stuck without a flight home.
The other real cozy part of this dish is how much it's become a testament to my ever-building cooking skills over the last year. The version I made last night for dinner is possibly better than my mom's — especially since I decided to spend an extra 5 minutes to make eggs the Gordon Ramsay way with butter (sans creme fraiche, though), instead of a regular scramble. Other little steps like fluffing my rice and peeling the tomatoes turned the dish around and created self-affirmation in the form of a loaded tomato stew. We love growth.
I might have to turn in my millennial card after admitting this: I ate my first avocado toast just a few weeks ago, many years late to the party. I've recently rediscovered the awesomeness of toast (and bread in general) after not eating it regularly for years.
There's no specific recipe needed here (although there are plenty to be found) — just toast your preferred bread and slap something delicious on top. Avocado and hot sauce, tomatoes and mayo, egg, salmon, cheese, peanut butter… the options are endless, and I plan to spend this month continuing to explore them.
Get the recipe: Ela Vegan
For me, there's nothing more comforting than bread. As someone who lives with a long list of allergies and intolerances, I always felt relieved that I could still eat gluten… at least until this past fall when, after a GI flare-up, I had to add it to my do-not-eat list too.
Store-bought sourdough bread used to work just fine (because it doesn't contain eggs, which I also can't eat), but once I went sans gluten, I was in a quandary. Most store-bought gluten-free breads and pizza crusts contain eggs, and trying to combine gluten-free flour with extra baking powder created a dense disc that resembled a hockey puck more than a bun for my veggie burgers.
But everything changed when I found this fantastic gluten- and egg-free bread recipe, which uses the expansive power of psyllium husk and buckwheat flour. I replaced the chickpea flour (another intolerance) with almond flour, and it works just fine. It's definitely a bit… different. The taste takes some getting used to, and it's not as light and fluffy as "real" bread. But it does create a loaf that actually rises, and it's something comforting I can bake, slice, and pop in the toaster for that satisfying midmorning snack or even use to make a sandwich.
Rebecca Eisenberg is a freelance food editor at Greatist. She's the voice behind the food blog The Practical Kitchen and a Cambridge School of Culinary Arts alum with a certification in pastry arts. She lives in Boston with her husband and two cats.