Ah, college life. There's nothing like it: the long-awaited freedom, the endless nights at the library, the anything-goes parties… and the campus food.
Many colleges have stepped up their game in recent years, adding variety and diet-specific foods and even focusing on sustainability.
We're here to help you ace nutrition and give your body what it needs. When the dining hall just won't do, make one of these easy, student friendly recipes instead of reaching for ramen.
The ingredients are those essentials you've stocked in your organized dorm room pantry (right?).
As for equipment, all you need is a microwave, a sharp kitchen knife, and a cutting board. And the directions are like that Intro to Acting class — an easy A.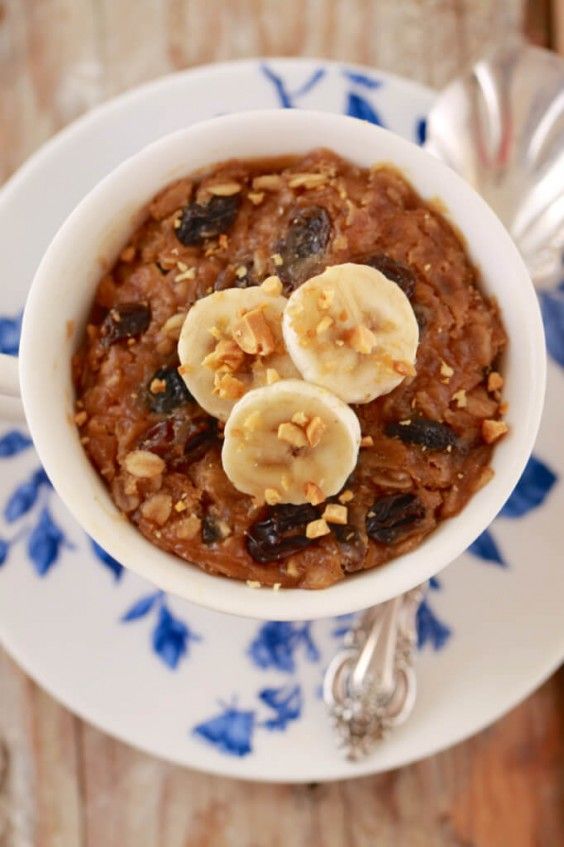 A cookie. In a mug. For BREAKFAST?!
Whole-food ingredients like peanut butter, bananas, and oats serve as the base for this single-serving breakfast cookie. Our mouths are watering, and our minds are blown.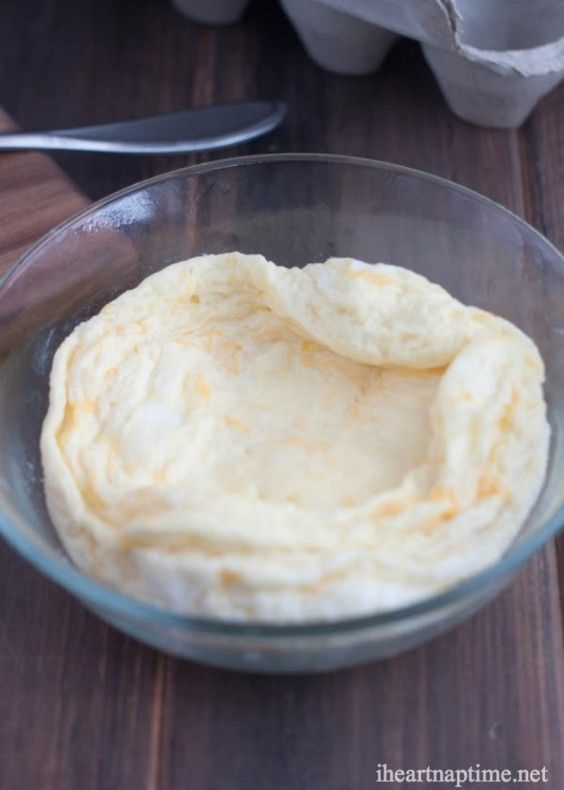 Once we learned that most dining halls cook eggs in a bag… We. Just. Couldn't. Anymore.
We can crack and scramble them ourselves. It's not like studying Statistics 101. This one-bowl microwaveable version calls for mostly egg whites, but we use whole eggs instead.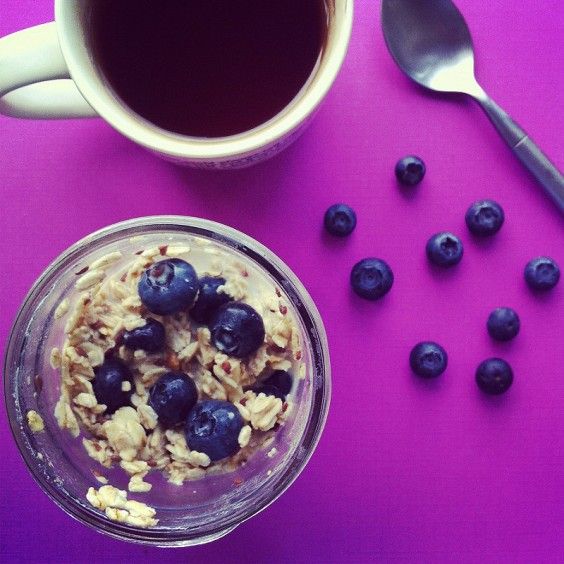 Carbs from the rolled oats, protein from the Greek yogurt, healthy fats from the chia, and antioxidants from the blueberries make this chilled concoction a balanced morning meal.
Make it in a mason jar at night, and then grab it from your mini fridge (along with a reusable spoon) right before that 8 a.m. lecture.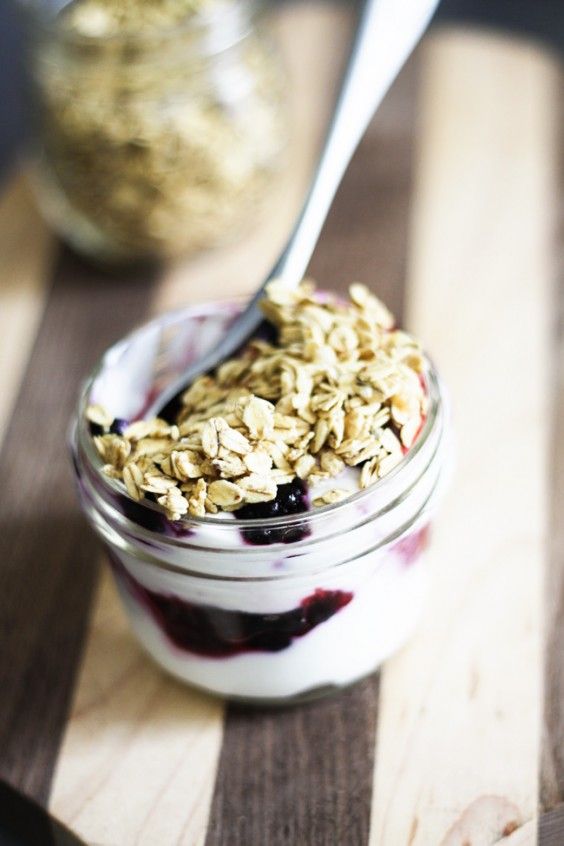 Protein rich Greek yogurt and granola is a popular combo, but these gorgeous parfaits make it look like something special.
It's hard to believe something so pretty and healthy can be so easy to put together: Layer three ingredients in mason jars and you'll have breakfast ready for the rest of the week!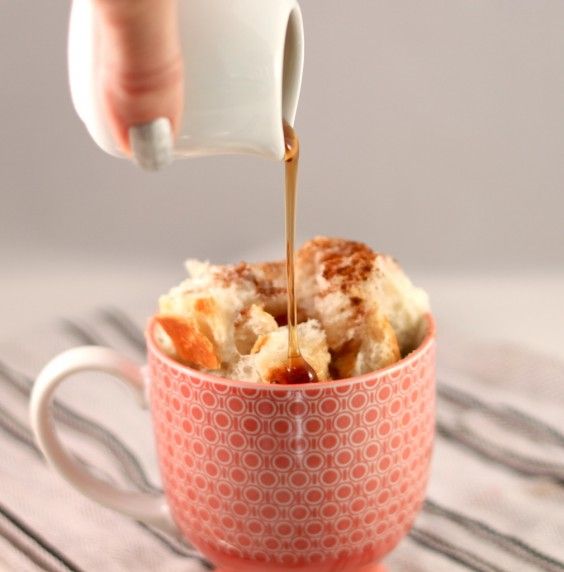 In just 2 minutes, turn a brunch favorite into a quick-fix treat for any weekday. It's the perfect way to use up that loaf of bread you bought to make PB&J but let go stale instead.
Just be warned that the alluring cinnamon aroma will have your roommates begging for a bite.
Sometimes nothing but macaroni and cheese will do. But why choose a single-serving cup of scary, preservative-laden neon stuff when you can use ingredients you can actually pronounce (and taste)?
Here, pasta cooks in the microwave before meeting with a hefty punch of real cheddar and a splash of milk. Several minutes later, boom: comfort food at its finest — and fastest.
Tip: The blogger uses cornstarch to thicken the cheese sauce. If you don't have that in your dorm pantry (haha!), use flour. You'll absolutely need flour on hand to make mug cakes.
Ditch the lines at your campus Chipotle and get your burrito bowl fix the homemade (and healthier) way.
Precooked brown rice (find it in pouches or frozen) and canned black beans make this a cinch to put together. Greek yogurt makes a healthier substitute for sour cream, and of course it's topped off with cheese and avocado.
This recipe screams "Party in our suite!"
Every college student needs this lifesaving recipe in their dorm cooking repertoire. Tortillas, cheese, and salsa are the essentials. But you can change it up by adding a layer of mashed beans, sliced bell pepper, or sliced deli meat.
Canned salmon is the new tuna. You can never go wrong having a can of salmon in your dorm pantry. It's already cooked, so you can throw together a healthy salad in minutes.
And you know what? No points against you if you get your greens (and other goodies) from the salad bar. Top the greens with chunks of salmon and drizzle a little olive oil and lemon juice over the top.
With laundry to wash, textbooks to read, and papers to write, no student has time for a dish as laborious as risotto. This recipe gives you the same chewy texture — plus fiber — by substituting old-fashioned oats for Arborio rice.
Stir in cream cheese for a luscious finish.
If back-to-back classes leave you with no time for a sit-down lunch, head to the dining hall or supermarket salad bar and make this speedy, highly customizable, and easily portable option.
Pick your favorite whole grains, lean proteins, and veggies (go as dark and leafy as you can for maximum bone-protecting vitamin K and cancer-fighting antioxidants).
That's how to build an anything-but-boring salad that staves off an afternoon slump.
You didn't think we'd not put a ramen recipe in here, did you? Well, as far as we're concerned, it doesn't hurt to have a few emergency packs on hand. Tip: Toss the salt-heavy flavor packet.
This blogger makes a vegan Asian-style salad using a salad mix with red cabbage. Uncooked ramen noodles create a crunchy texture when tossed with the salad and dressing.
These bloggers take you through their extensive experiments that revealed the exact amount of time needed to get perfectly popped kernels cooking in a bag in the microwave.
If you're going to do something, do it right. Right?
A second recipe for popcorn? Yes. Because popcorn can be found in every college student's quarters. And this homemade version replaces heart-clogging partially hydrogenated fats with heart-healthy olive oil.
A sophisticated flavor blend of rosemary and sea salt will make you forget all about the packaged stuff.
Chips are pretty much the dictionary definition of a snack, but who wants greasy fingers while munching and typing notes during class?
Go for this cleaner homemade version, which puts the spud in the spotlight — use blue, red, and white finglering potatoes for a nutrient-packed pop of color.
Slice 'em as thin as you can, sprinkle with seasonings, and nuke until they've got that chip-like crunch. It's so easy you'll wonder why you've never done it before.
It's also an impressive dorm-room cooking feat. Just sayin'.
Nutella may not be the healthiest thing at the grocery store, but it sure is delicious. Mix it with oats, coconut, flax, and agave; roll into balls; and you've got portable fuel.
Bring a few of these tasty treats in your backpack for breakfast or to snack on when you need a pick-me-up.
This recipe calls for several easy-to-find ingredients, but it's also highly adaptable, so you can include whatever add-ins you like, such as nuts or dried fruit.
While these are a great breakfast, the honey and chocolate chips make them a fun dessert too.
As the weather starts to cool down, you can cozy up with this fluffy, cake-like cookie.
Whipping up a few of these is the perfect way to make new friends since the aroma of pumpkin, chocolate, and vanilla will have people knocking at your door.
What to do with the rest of the pumpkin purée? Try these recipes.
Turn to this recipe when a massive ice cream craving hits and the dining hall is closed for the night. It may not be frozen, but the cool, creamy combination of Greek yogurt, cottage cheese, chocolate, and fruit is guaranteed to hit the spot.
Go ahead and use whole-milk dairy rather than the low fat version.
With no flour, gluten, or butter, this brownie is one heck of a simple way to satisfy a gooey-dessert craving. The fewer ingredients, the better. Right?
The almond meal provides additional fiber and protein, and the cocoa gives the brownie that classic homemade taste.