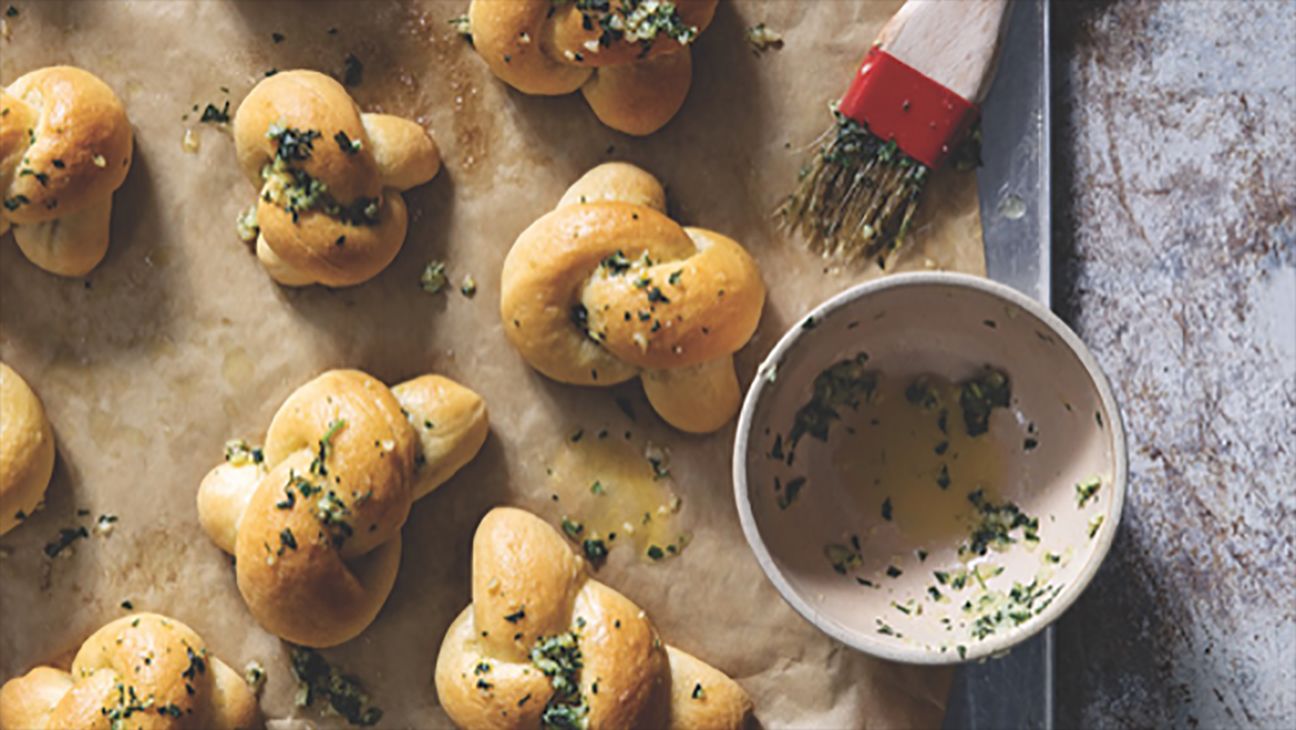 We include products we think are useful for our readers. If you buy through links on this page, we may earn a small commission. Here's our process.
Greatist only shows you brands and products that we stand behind.
Our team thoroughly researches and evaluates the recommendations we make on our site. To establish that the product manufacturers addressed safety and efficacy standards, we:
Evaluate ingredients and composition: Do they have the potential to cause harm?
Fact-check all health claims: Do they align with the current body of scientific evidence?
Assess the brand: Does it operate with integrity and adhere to industry best practices?
We do the research so you can find trusted products for your health and wellness.
On the heels of Joanna Gaines' enormously successful cookbook Magnolia Table, the star of HGTV's "Fixer Upper" and co-founder of the home and lifestyle brand Magnolia has released a follow up cookbook: Magnolia Table, Volume 2.
Packed with personal stories and a slew of recipes, the cookbook showcases Joanna's devotion to food, and how it serves as a constant, humming soundtrack — one indelibly woven into her life.
Recipes run the gamut from pumpkin cream cheese bread to mushroom-gruyère quiche. It's a collection of inviting dishes that'll actually make you excited to dive into the kitchen.
The book also highlights a host of fundamental cooking skills and know-how. You'll find an introductory guide to herbs, seasonings, and spices, plus tips on transitioning to making your own pantry staples at home (such as pie crust, pesto, and pizza dough).
Ahead, Joanna shares an easy recipe for garlic knots, perfect for if you're craving a pile of oil-slicked dough balls (and who isn't?) but can't squeeze in a visit to your local Italian joint.
This version relies on a simple mix of water, yeast, and bread flour, which rises for a little under 2 hours. The dough is divided and rolled into long logs, tied into makeshift knots, and slipped into the oven. They emerge golden brown and hot, primed to be doused in a garlicky-butter mixture — which should be applied liberally and immediately.
From Magnolia Table, Volume 2 by Joanna Gaines. Copyright © 2020 by Joanna Gaines. Reprinted by permission of William Morrow, an imprint of HarperCollins Publishers.
"These are classic garlic rolls that I shape into a knot for a more elevated dish. It's a fun baking process to include the kids in — they love to help form the dough into knots (some take more creative liberty than others) and watch how they rise in the oven. I typically serve these with pasta — I just love the way the garlic flavors meld with a creamy sauce."
Prep time: 3 hours, 25 minutes
Cook time: 15 minutes
Makes 16 knots
Ingredients
For the dough:
¾ cup warm water (95°-110°F/35-45°C)
1 teaspoon sugar
One ¼-ounce packet active dry yeast
2 ¼ cups bread flour, plus more for the work surface
1 teaspoon kosher salt
2 tablespoons olive oil, divided, plus more for oiling the bowl
For the garlic topping:
5 tablespoons unsalted butter
4 garlic cloves, minced
2 tablespoons minced fresh parsley
1 teaspoon flaky sea salt, such as Maldon
Instructions
Make the dough: In a small bowl, combine the warm water, sugar, and yeast. Let sit for about 5 minutes, until the sugar and yeast are dissolved.
In a stand mixer fitted with the dough hook, combine the bread flour and salt. Add the yeast mixture and 1 tablespoon of the olive oil and mix on medium-low speed for about 5 minutes, until the dough is a little sticky but pulls away from the bowl.
Shape the dough into a ball. Place in a bowl well coated with olive oil and cover with plastic wrap. Let rise in a warm spot until doubled in size, 1 hour 30 minutes to 1 hour 50 minutes (or refrigerate overnight for a slow rise).
Line two baking sheets with parchment paper.
Uncover the bowl and punch down the dough to release the air. On a surface sprinkled with flour, divide the dough into quarters. Work with one portion at a time, covering the remaining portions with plastic wrap or a damp towel. Divide each portion into quarters and roll each until 6-7 inches long. Tie into a knot and place on the prepared pans. Repeat to make 16 total knots, leaving 2 inches between the knots.
Brush the knots with remaining 1 tablespoon olive oil and cover with plastic wrap or a damp towel. Let rise until doubled in size, about 1 hour.
Meanwhile, preheat the oven to 400°F (200°C).
Transfer the pans to the oven and bake until the knots are golden brown on the top, 12-15 minutes.
Meanwhile, make the garlic topping: In a small saucepan, melt the butter. Add the garlic and swirl until fragrant, then remove from the heat. Add the parsley and stir to combine. As soon as the knots come out of the oven, brush the tops with the garlic butter. Sprinkle with the sea salt and serve warm.
Store in a zip-top bag or airtight container at room temperature for up to 3 days.