We include products we think are useful for our readers. If you buy through links on this page, we may earn a small commission. Here's our process.
Greatist only shows you brands and products that we stand behind.
Our team thoroughly researches and evaluates the recommendations we make on our site. To establish that the product manufacturers addressed safety and efficacy standards, we:
Evaluate ingredients and composition: Do they have the potential to cause harm?
Fact-check all health claims: Do they align with the current body of scientific evidence?
Assess the brand: Does it operate with integrity and adhere to industry best practices?
We do the research so you can find trusted products for your health and wellness.
Doing anything with hearing loss is a full-on grind — if you're a salesperson, confidently handling objections only works when you can understand and respond to the client's needs. If you're a musician, well, that's another conundrum altogether.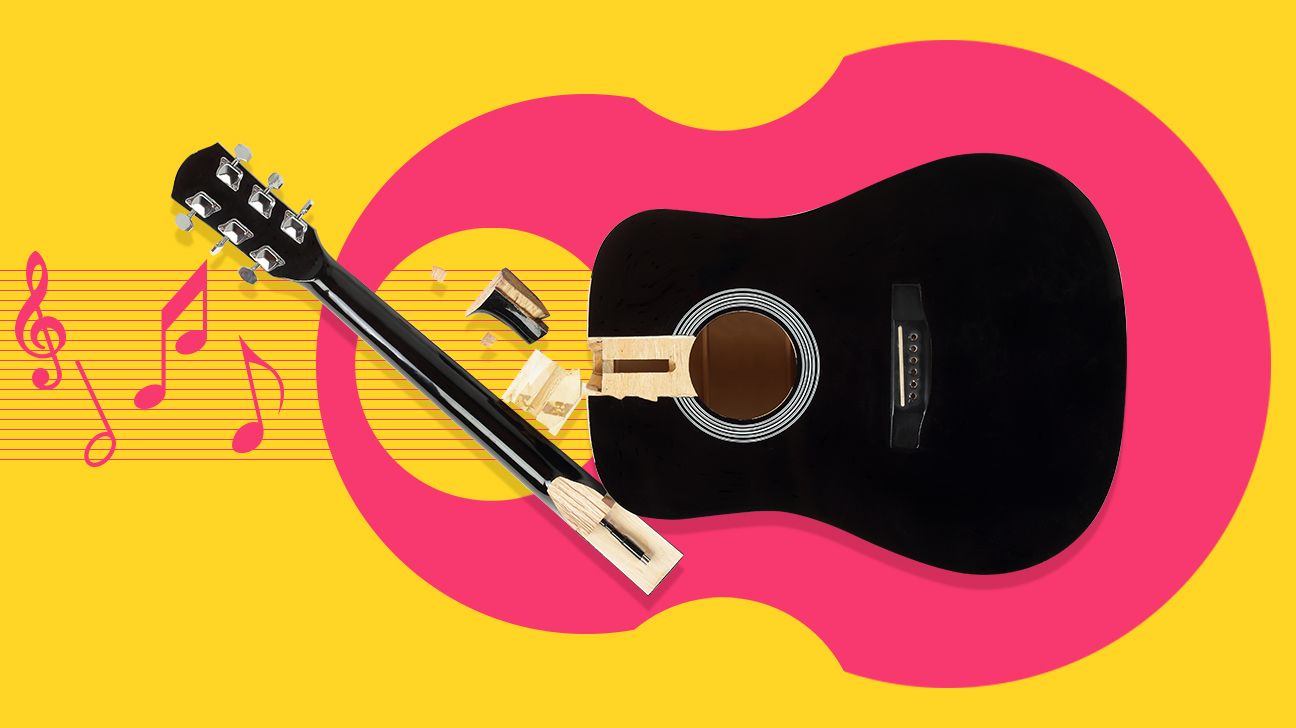 However, we live in the 21st century, when piano keyboards can be made out of foam and hearing aids can be borderline invisible. There's plenty of gear out there that may not fix everything for you, but will make music creation and appreciation way more accessible to you.
Here's the thing: No gear will help you out until you recognize that your struggle to hear speech and music is a medical one.
Developing small, ineffective coping mechanisms, such as pretending you've heard someone when you haven't, can help you kid yourself into thinking you won't need assistance until you reach old age.
But you won't know for sure until you get the problem seen to. Unfortunately, many insurers don't include hearing care as standard, and some people don't have insurance at all.
The cost of a hearing aid, which averages at $2,300 per ear according to the American Association of Retired People (AARP), puts many people off.
However, that's the average cost. You can get hearing aids that work well for around $500 to $1000. And while this is still a chunk of money, it's an investment in every song you make moving forward.
(It's like $50 more than that guitar you're eyeing up right now.)
If you're really tight on cash (as many musicians are in their basement club days), non-profit organizations are out there to help.
Sertoma offers a hearing aid recycling program that could help you access a cheap pair of aids. The Starkey Hearing Foundation supports a program called HEAR Now, which can help you get hearing aids for $125 a piece.
There's not a compressor, preamp, software package, or set of headphones in the world that will help until you receive hearing assistance. If you're a great muso, you deserve to hear your sh*t. And if you're not, you still deserve to hear you're sh*t, so it can be at its best.
Just as you're likely to need hearing aids to get through conversations moving forward, there are several pieces of kit that can level the playing field for musicians with hearing loss.
The suggestions below generally relate to flattening or enhancing certain frequencies to give you a fair shot at accurately hearing your mix.
Sonarworks Reference 4
This amazing hardware/software one-two punch uses a "measurement mic" to pick up on frequencies in your acoustic environment (i.e. the room you're in) and flattens them before they hit your headphones or monitors.
Reference 4 gives you a stunningly accurate representation of the true sound of your mix, and it does this automatically. Plus, you can try it free for 21 days.
You'll need to buy a measurement mic separately. But for people who can't swim through clashing frequencies as easily as others, you should have one anyway. Sonarworks has an option for $69.
This is a comfort blanket for those who worry that they're never really listening to their own music.
AumeoAudio
Musician Andrew Huang gave massive props to the Aumeo, a tiny device that picks up what you can and can't hear before boosting those signals.
It performs a mini-audiometry on each ear and then adjusts the volumes of certain frequencies in what you're hearing, based on where your gaps are. It is, essentially, a listening aid.
At $199, it's not cheap. But think of it as an investment in how much you love what you're doing, as well as how good you could be.
When you're mixing, you need, at the bare minimum, an idea of how the tune really sounds. This is about as close as folk like myself can get. But it can also make sound better if you're an audiophile who wants to tailor their music experience.
Sony MDR-7506 Headphones
These aren't the best studio headphones in the world. But they are the best value for someone with hearing loss, and I use them everyday.
Once you have hearing aids, monitor speakers will become a much more useful option to you. However, the bulk of the magic is still going to take place in your cans. Completely enclosing your ears in the sound is a way to make sure you're getting as many frequencies as possible.
These are comfortable, frequency-neutral (giving you more realistic sound in the mix), and very reasonably priced. In the world of studio headphones, you can see a bewildering range of prices, from double-digit budget cans to $10,000 monster headphones.
But according to hearing impaired composer Richard Einhorn, you can get good sound quality from options at the bottom of the price range and exceptional quality even if you spend north of $100.
EarPeace Ear Plugs
At a price of $24.95, any performing musician should have these. Noise-induced hearing loss is real and arguably even more jarring than the slow-burning kind I have. It can spring up out of nowhere and take down even the hardiest and most determined musician.
It's essential to protect yourself against either new hearing damage or further damage. Just like wearing a hard hat in a mine — ear plugs are a necessary protective item to take on the job with you.
In the 21st century, there's a bewildering range of programs and gadgets that can help musicians produce chart-topping tunes without taking off their pajamas — and yes, that includes those without access to their hearing.
It won't be easy, but you do not have to stop creating music just because your ears have stopped giving you a complete range of sound.
There's more to music than simply how it sounds. I built a keener sense for how it feels as a result of my hearing loss. Maybe you'll be able to develop an awareness of how you listen — it can help shape how you make music.
Adam Felman is an Editor for Medical News Today and Greatist. Outside of work, he is a hearing-impaired musician, producer, and rapper who gigs globally. Adam also owns every Nic Cage movie and has a one-eyed hedgehog called Philip K. Prick.