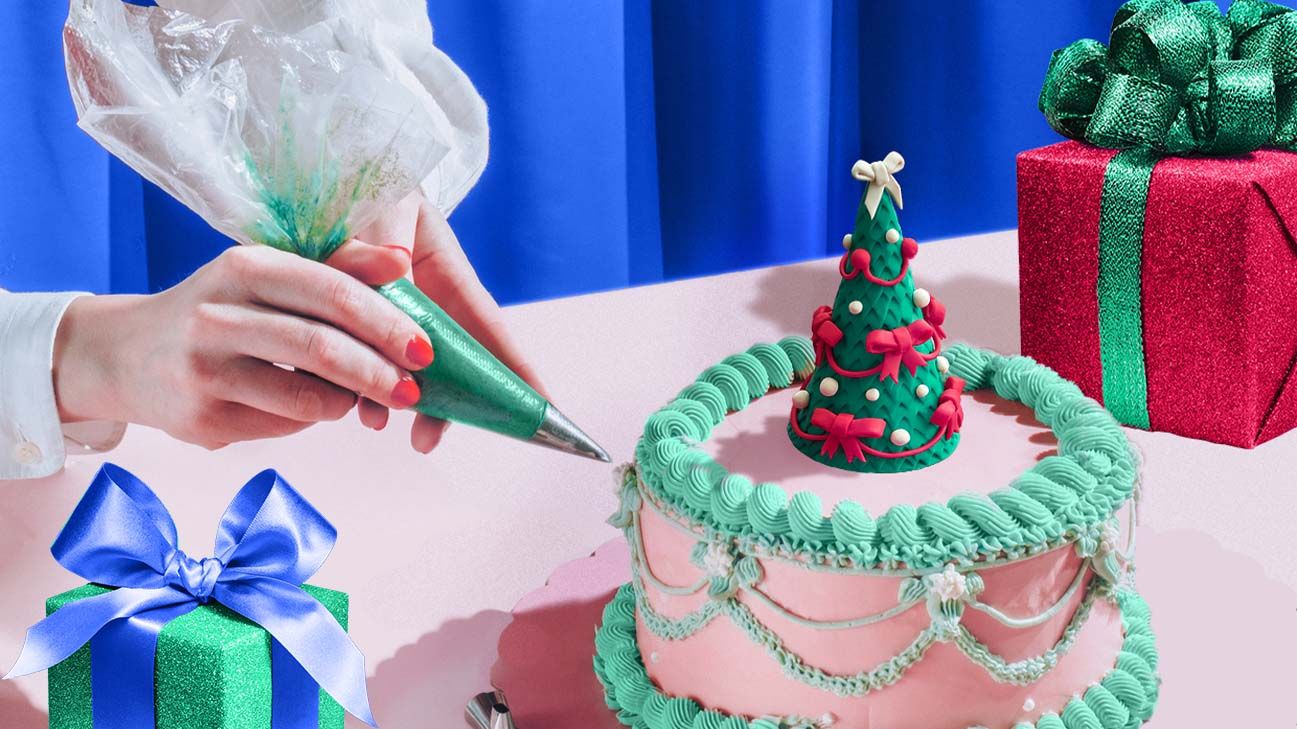 We include products we think are useful for our readers. If you buy through links on this page, we may earn a small commission Here's our process.
Greatist only shows you brands and products that we stand behind.
Our team thoroughly researches and evaluates the recommendations we make on our site. To establish that the product manufacturers addressed safety and efficacy standards, we:
Evaluate ingredients and composition: Do they have the potential to cause harm?
Fact-check all health claims: Do they align with the current body of scientific evidence?
Assess the brand: Does it operate with integrity and adhere to industry best practices?
We do the research so you can find trusted products for your health and wellness.
Christmas birthday babies get the fuzzy end of the candy cane. They often receive double-duty gifts that are as underwhelming as a lump of coal.
Thankfully, this list of 16 great gifts will help you find the perfect present for your December peeps, for both their birthday and Christmas. And don't worry, there's something for all of Santa's little helpers!
Here's a price guide to help you get the best gift for your Christmas bébé and your budget:
$ = under $75
$$ = $75–$150
$$$ = $151–300
$$$$ = over $300
Turn tap water into a sparkly experience with this at-home carbonated water maker. Your Christmas pal will save beaucoup bucks on water bottles. Plus, it's better for the environment than buying bottled seltzer. To add some flavor flav to this gift, you can include some tasty soda syrups in the box.
PSA: The CO2 cylinder is sold separately.
Starbucks stacks up after a while, so an at-home espresso machine is a terrific investment. All you have to do is pop in the coffee cup of your choice, and the machine does the rest. You can brew a regular cup o' joe or a gourmet espresso. This model also has an Aeroccino milk frother for making lattes, macchiatos, and cappuccinos. Yum.
(Psst: If you're looking for something [much] cheaper, check out the OXO Cold Brew Coffee Maker.)
This magical mixer will add style, flair, and fun to any counter. And in addition to being cute AF, it's hella useful for all styles of baking.
It comes with a stainless steel wire whisk, an aluminum dough hook, an aluminum flat beater, a 4.8-liter stainless steel bowl, and a pouring shield. The direct drive motor has 10 speed settings to accommodate all types of recipes. Plus, you might get some free cupcakes out of it.
This baguette pan is a baker's dream. It's also fab for Francophiles! Made in France, it's designed for the long haul.
Each pan has a protective glaze that's heat-resistant and dishwasher-safe. The lid creates the perfect level of humidity for crispy, crunchy, perfect bread every time. Oh, and the pan has a ribbed surface to prevent the dough from sticking. Ooh la la 🥖!
This 6-quart pressure cooker is perf for Jedi Master chefs and Padawan cooks alike. The slow cooker setting has three temperature levels, so it's great for all-day stews or quick-and-easy meals. It also comes with a stainless steel steam rack and tons of fun settings. You can even make your own yogurt!
The best part? It comes in Darth Vader, Little Bounty, R2D2, and Stormtrooper designs.
P.S. You can get BB-8 in a 3-quart size.
This pasta maker takes noods to a whole new level. The machine makes homemade pasta in less than 10 minutes. It's totally automated and weighs the flour for you. It also lets you know the exact amount of liquids needed to make the pasta perfectly al dente.
It makes 2 to 3 portions of pasta at once and includes discs for penne, fettuccine, lasagna, spaghetti, angel hair, tagliatelle, pappardelle, and thick spaghetti.
Help your fave Christmas kid join the air fryer craze with this top-notch fryer from Ninja. This model holds 5.5 quarts and weights about 11 pounds. It's super stylish and won't take up a ton of counter space. It also has super snazzy settings like max crisp, air fry, air roast, air broil, bake, reheat, and dehydrate. The options are limitless and delicious.
Spice up their life with this DIY hot sauce kit from Uncommon Goods. It comes with assorted whole and ground spices, distilled white vinegar, glass bottles, labels, gloves, a funnel, and an instruction booklet with recipes. They'll have a ton of fun coming up with their own hot sauce names.
This is the perfect gift for anyone who's into fitness or #BikeLife. The belt-driven flywheel system offers a smooth ride for all levels. It also keeps track of distance, speed, time, and calories burned. Plus, it's a super good deal compared to other at-home stationary bikes — we're looking at you, Peloton.
This is the mac daddy of massage guns. It has three speed levels to help you relax sore, tight, or painful muscles. The rechargeable battery provides up to 150 mins of charge.
Reviewers obsess over all of Theragun's products, but they especially love how small and portable the Mini is. Folks also dig how quiet it is, so you can use it while watching TV or winding down.
This portable belt-driven turntable is a 10/10 for the music lover in your life. It's super customizable and comes in black, dune, glacier, seafoam, turquoise, black and white, and tie-dye.
It also has an aux-in and Bluetooth receiver so they can stream their fave playlists right through the built-in speaker. Oh, and there's a headphone jack for private listening.
Take them back to the wonder years with this classic Nintendo gaming system. It comes with a NES classic controller, an HDMI cable, and an AC adapter for easy installation. They'll also get 30 preinstalled classic games like Pac-Man, Final Fantasy, Donkey Kong Jr, and Mario Bros.
This indoor garden grows up to six plants at one time. It's perfect for peeps who love fresh herbs and veggies all year round (who doesn't??).
It's super easy to use — the plants grow in water, which means no messy soil — and has a dope digital display control panel that ensures your plants will survive even if you go out of town for a while.
This kit makes fermentation fun. Your veggie lover can turn their garden goodies into pickled perfection.
It comes with three lids, a vacuum pump, and a date setter that helps you keep track of how long foods have been fermenting. It also comes with access to the company's Fermenting Club, which has quick-start guides, recipes, and an online community that can help you master the craft.
MasterClass is the gift that keeps on giving. There are hundreds of online lectures and classes from experts in tons of different fields — food, arts, music, writing, sports, design, business, and more. You can choose a standard, plus, or premium membership. All of them are great, but the premium offers the most perks.
Bonus: MasterClass offers a flexible 30-day refund policy.
For the on-the-go folks in your life, this camera is awesome for hiking, biking, and even diving. It's waterproof up to 33 feet (10 meters) and can withstand rain and humidity like a champ. It also has 5 GHZ Wi-Fi so they can copy photos and videos over to their phone in a flash. It can be used as a handheld camera or mounted to a bike or bag.
Birthdays are tough for Christmas babies. The holiday casts a Santa-shaped shadow over their special day. But these 16 gifts will knock it out of the park for Christmas-adjacent birthdays.
There's something for a variety of tastes, styles, and budgets. Just be sure to grab them while they're hot! A lot of these items are so cool they might go out of stock before the big day.