Threesomes, according to a 2015 study, are men's third most popular fantasy—following voyeurism and specific fetishes (e.g., feet). On women's lists, they rank 13th. (The top three most common female fantasies? Public sex, getting it on with their current partner exclusively, and relishing their submissive side.
But there's a wide gap between thinking about threesomes and actually having them, says Paul Joannides, Psy.D., author of The Guide to Getting It On. Despite what you might have gleaned from the Internet, porn, or rumors you heard in college, the percentage of heterosexual men and women who say they've had one hovers around eight percent.
Threesomes can be awesome, and attempting one doesn't necessarily mean you're courting catastrophe in your relationship. But since not just two but three individuals' fantasies and feelings are involved—plus the dynamics of the couple—there are plenty of opportunities for things to get weird and possibly go wrong, Joannides says.
The Ground Rules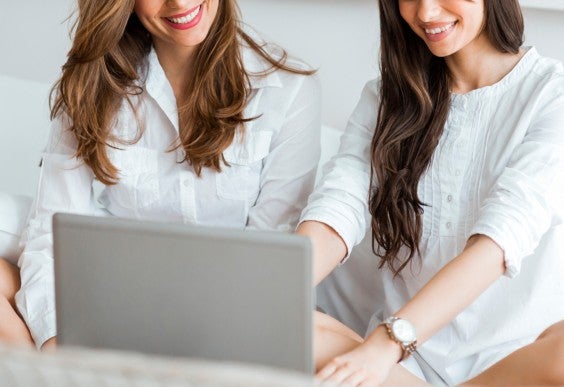 Let's be real: "Threesomes have the potential to change a relationship forever," says sex therapist Vanessa Marin. Things can get uncomfortable, fast, if you don't have a solid footing in your relationship, aren't clear on why you're doing this to begin with, or didn't take the time to get on the same page with your partner (and your third wheel). And remember, there's no going back after you witness your partner with someone else, she adds.
Talk about it.
Before you even begin to look for a third wheel, you need to be crystal clear with yourself—and your partner—about why you want to have a threesome in the first place, Joannides says.
Do you both share a fantasy you feel safe exploring together? Are you equally comfortable with trying something new? Or is one of you doing it just to please the other—or attempt to rescue a southward-bound relationship?
Clarifying why you want to participate in a threesome not only helps you find the right people to pair up with, but it can also help you feel more grounded going into the endeavor—thus less likely to feel badly if things don't pan out as you'd hoped, Joannides says.
If you're doing it only for your partner's pleasure or even to spice up a stale romance, stop right there, he adds. If issues are already present in your relationship, a threesome could make them worse. (Plus, there are numerous ways couples can switch up their love-making without roping in the complexity of another person.)
Prepare for the worst.
It's almost impossible not to, at some point during a threesome, feel pangs of jealousy, Marin points out. Yet many of us fail to anticipate worst-case scenarios—such as, say, seeing our partner look longingly into a third wheel's eyes in that special way we thought he or she only gazed at us.
To prevent yourself from flipping out when everyone's clothes are off, Marin recommends visualizing the whole event (beforehand): "Imagine your partner making out with or touching another person. Or what they might look like getting someone else off." (Consider, also, that this unnamed other could be more attractive, or fitter, than you.)
"Talk to your partner ahead of time about some of the things you hope will go right, and some of the things that could go wrong," says Joannides. Even the possibility that you or your partner may fall for the third (or vice versa) says Joannides. "This way, if surprises happen, you and your partner will be better prepared to deal with them."
Can't handle any of the above situations? Well, a threesome is probably not for you. But as long as you've built a solid foundation of trust and communication and respect the safety of everyone involved, threesomes can be a way to take your sexual repertoire to a whole new level.
Still curious (and secure) enough to invite a third? Pay attention to the following guidelines. They'll help ensure maximum satisfaction and minimal drama—for all parties involved.
1. Know where to look.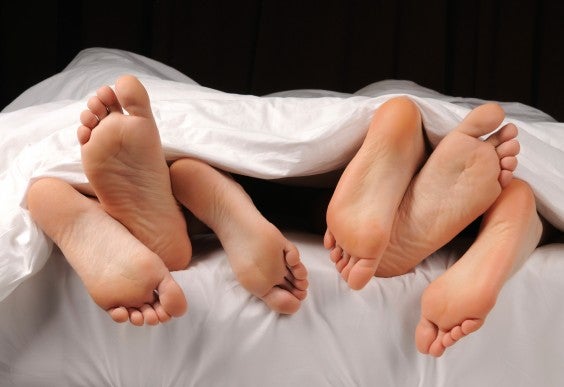 Apps like 3nder, services like Three Way Dating Club, or plain old online dating sites (OkCupid recently introduced an option for polyamorous couples) are a few ways to recruit a third party. Whether you're seeking someone online or off, it's probably good to avoid friends and former lovers, Joannides advises. No need to reopen lingering wounds from previously broken arrangements—or make things irreversibly awkward with a pal because you'll never un-see their O-face.Also, make sure you and your partner are feeling sexual chemistry with the third wheel, Joannides says. A threesome is not going to be enjoyable for everyone if there's one person who's just not into it. If possible, consider grabbing coffee or a bite with your third before jumping into the action to ensure there's a good rapport.
2. Set specific guidelines.
Boundaries are crucial when venturing into the territory of group sex, Marin says. Unfortunately, this is the part many people skip. Your threesome fantasy may vastly differ from the images your partner has in his or her head. Are you thinking two gals and a guy? Two guys and a gal? Or three members of the same gender? Who is allowed to have intercourse, make out with, or provide oral and manual stimulation to whom? "Discuss with your partner what you're OK with and what's off-limits," Joannides says. "Also, ask the third what he or she is comfortable with and what things they wouldn't want to do. That way, the three of you are more likely to have a good time." (It helps if alcohol is not involved, he adds.)In some cases, this may mean intercourse is totally off-limits. In others, one person may actually want just to observe. (Or you and your partner could just want someone to watch you have sex.) Whatever your thing(s), no preference large or small should be left unvoiced. Communication helps prevent everyone from getting hurt. "And once you're in the moment, make sure you respect the boundaries that you set in place beforehand," Marin says."In the event you're really unsure about what you'd like to do," adds Joannides, "it's probably not the best time for a threesome."
3. Have a safe word—and exit strategy.
It should go without saying that anyone involved in a threesome has the right to stop at any time, for whatever reason, says Marin. (Same goes when just two people are involved—in case you needed a reminder.) To make it easier for everyone, the couple and third must have a safe word, she explains, as well as a plan for what to do if things get hella weird.Does "doorstopper" mean the third party has to leave? That everyone needs to pause and cuddle? Or that one person involved just needs a break for some in-a-pinch alone time to regroup? The plan will differ depending on who's involved, says Marin, but everyone needs to know what to expect when the safe word is spoken.
4. Be kind to your third.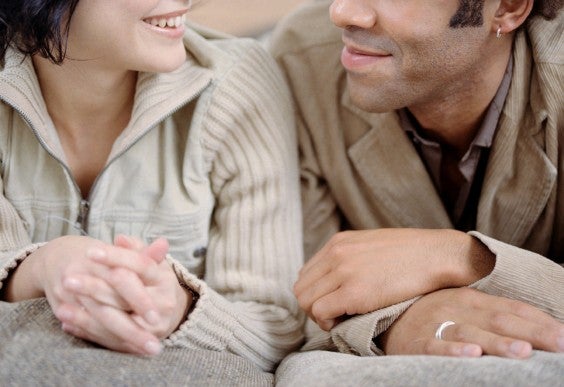 "A lot of couples can be so focused on their relationship and their own boundaries that they neglect thinking about the third person," Marin says. Be sure to listen to your third's boundaries and needs as well, Joannides says. This includes being mindful of how they will get home. Also, don't forget to show them some appreciation after the fact. Even if you don't intend to repeat the experience, Joannides points out, consider sending flowers, a card, or a grateful text, email, or phone call.
5. Be safe.
From avoiding inviting a total stranger into your apartment (try a hotel first in that case) to not having a means of getting out of a situation gone wrong, there are plenty of ways threesomes can backfire. Don't add to the potential upset by overlooking the importance of protection. Keep plenty of condoms and tons of lube nearby, recommends Joannides. Men should switch condoms if they're transitioning from having sex with one woman to having sex with another. (Same goes if you're switching from the back-entry way to the front—on the same body or between two.) And never assume someone is STD-free unless you get tested with them.
The Takeaway
Make sure you're respecting the emotions, boundaries, and bodies of anyone who agrees to join you, and prepare yourself for the likelihood that things between you and your S.O. may never be the same. And embrace the fact that this could mean things actually change for the better—especially if you go about your threesome(s) mindfully.