If backing off the added sugar sounds daunting (because well, it's everywhere and who wants to do that math?), we have good news. Just bear with us because it's going to sound off the wall.
Use vegetables to sweeten instead. Yes, we're serious.
Ok, so we know cutting out all added sugar is unrealistic and honestly, who even wants to live like that? But we're giving this a shot because there's evidence a diet high in fruits and veggies helps reduce the risk of all sorts of health conditions. And if it's means cutting down on some sugar along the way, we'll consider that two birds with one stone.
Your body prefers the sugar in vegetables
Unlike refined sugar, vegetables have fiber. Because of the fiber, your body digests the sugar from vegetables slower, thus making it easier for you to process.
We'll be honest. Most days, we're carbo-loading because it's easier, quicker, and comfortable. And that's great because it gets us through our day. But we're always down to explore something new. If you are too, check out these five recipes for sweetening with vegetables from the new cookbook by Jennifer Tyler Lee and Anisha Patel, MD, MSPH, Half the Sugar, All the Love.
1. Harness the natural sugar in sweet potatoes for double chocolate brownies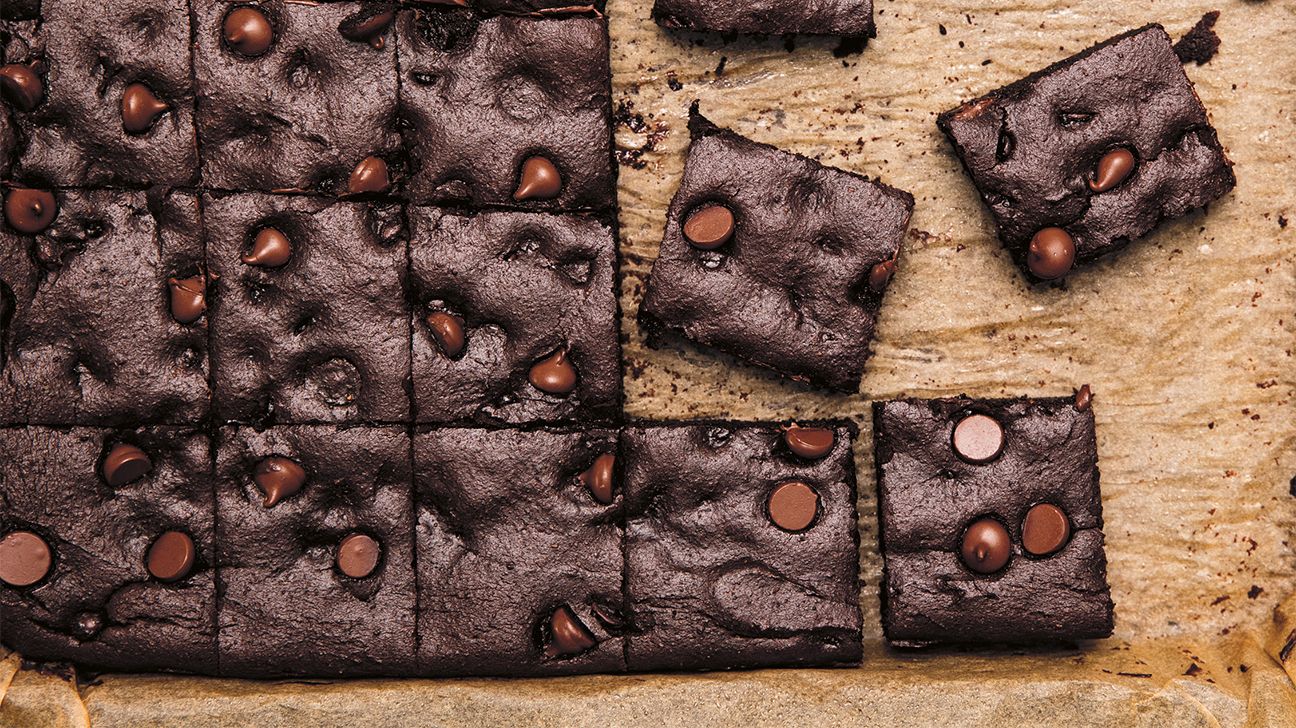 These double chocolate brownies are so delicious, you'd probably never guess just from the taste that sweet potatoes are the only sweetener used!
Roasting a sweet potato converts the starch to sugar (plus the older the sweet potato, the sweeter), giving this veg that creamy, caramelized boost. And for the gluten-free folks, this method will have you skipping all the way home — because you won't need that energy for pacing down the grocery aisle, looking for a pre-made mix your stomach can handle.
However for the nut-allergic folks, this recipe uses almond butter. If your body doesn't mind it though, your taste buds will enjoy the extra richness.
2. Swap the added sugar in hoisin sauce for miso paste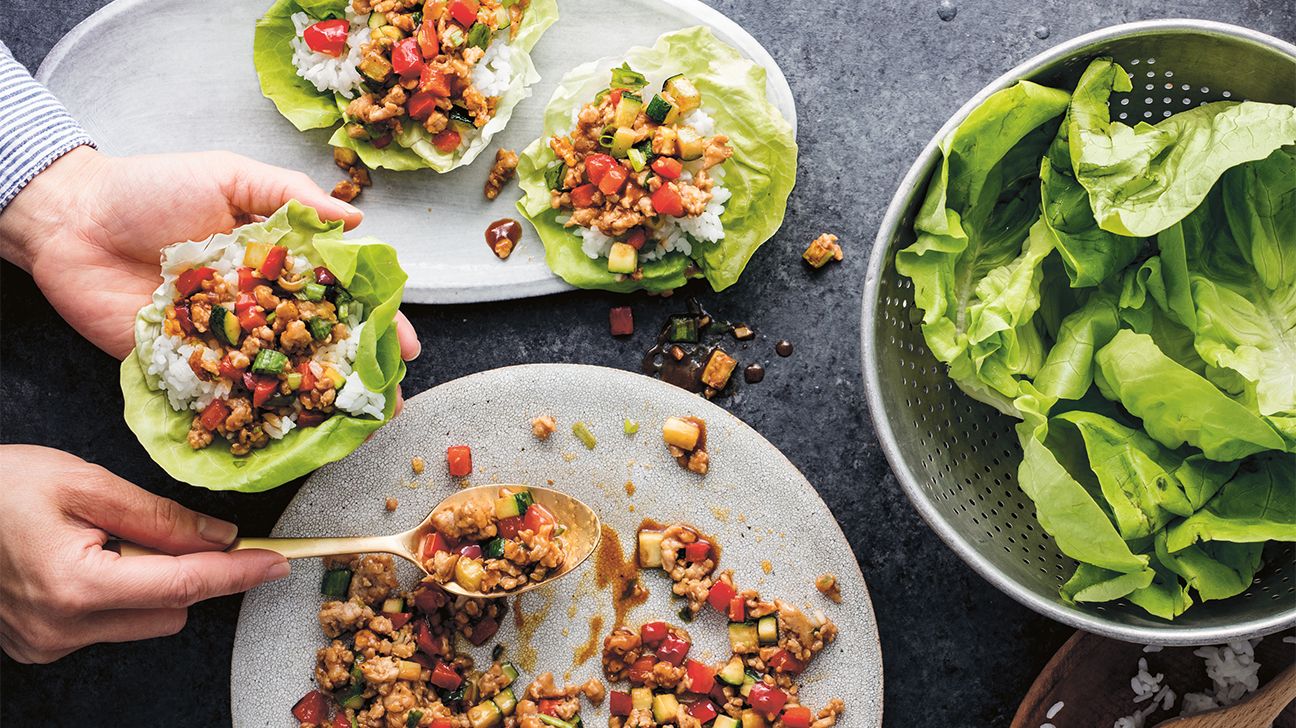 Made of fermented soybeans, miso paste wasn't our first thought as a sugar alternative. But that was until we learned there are many miso varieties, including sweet kinds.
This quick and easy homemade recipe makes a hoisin sauce that's one part sweet, one part salty. Not only does seriously cut down on the added sugar, it takes only 5 minutes to make, and keeps in your refrigerator for up to a month. Try it as a delicious addition to these chicken lettuce wraps.
No miso on hand? Use unsweetened peanut butter instead!
3. Add carrots to tomato basil soup for sweet, velvety goodness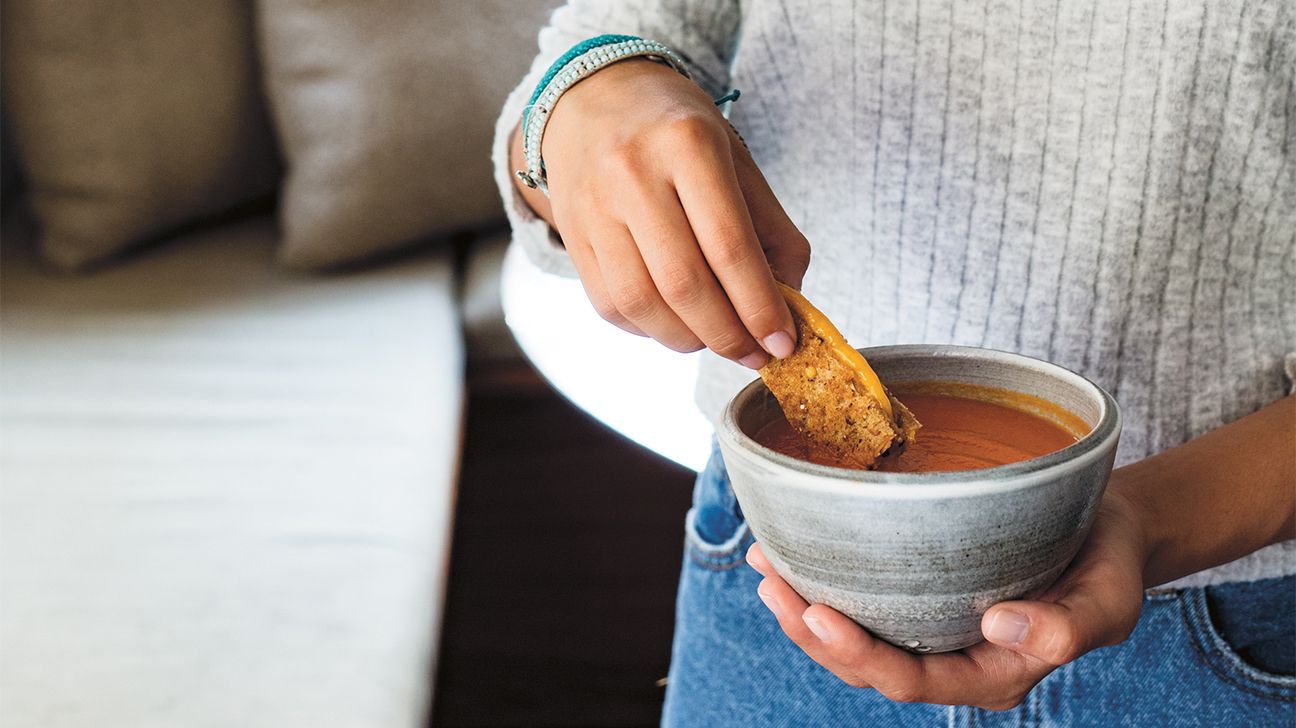 As much as we love how cheap and easy opening up a can of tomato soup is, we're drawn to the velvety texture of this homemade version. Not to mention, it only takes around 30 minutes to cook up and will last in the fridge for up to 5 days.
Our favorite part of this recipe is the creaminess provided by the grated carrots. Rich and delicious, without the saturated fats found in regular cream.
4. Put pumpkin in waffles, you won't regret it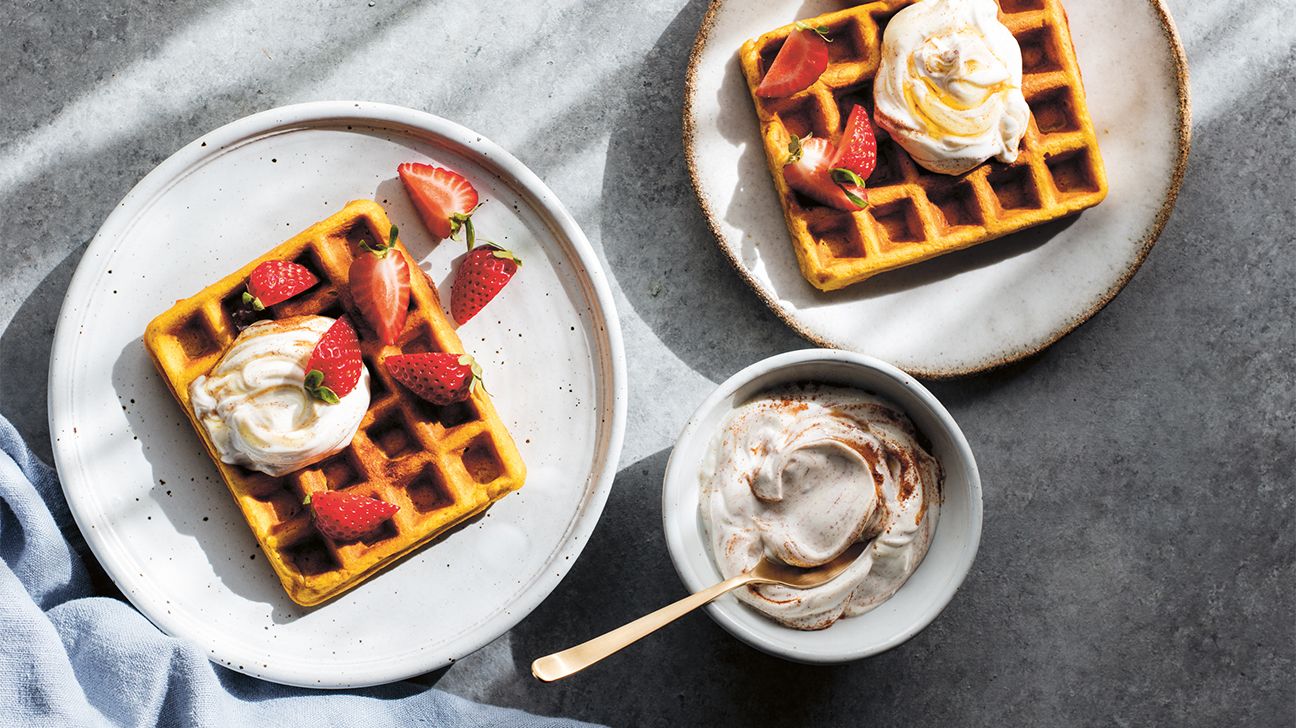 Whenever we're able to start the day off with vegetables, we count it as a win. And who knew it could taste so good! In this recipe for pumpkin spice waffles, fiber-rich pumpkins make up the natural sweetener base and maple-infused Greek yogurt rounds out each bite.
Needless to say, this recipe uses just a fraction of the sugar found in regular waffles with maple syrup. The recipe serves up to 14, so it's a great option next time you're cooking for a house full of people. Or you can freeze the leftovers and have waffles on-hand for those busy mornings.
5. Spruce up your water with cucumbers and mint
If we're getting technical, we have to count cucumber as a fruit. But since most people use it like a vegetable, we will too. Whether you're drinking a can of seltzer or water from the tap, use cucumbers to add a dash of flavor and refreshment.
The easiest way to make these fruit and veggie ice cubes is by chopping up some cucumber and mint leaves and adding them next time you refill your ice tray. We especially like this idea as a way to use fruits and veggies that are about to go bad.