We include products we think are useful for our readers. If you buy through links on this page, we may earn a small commission. Here's our process.
Greatist only shows you brands and products that we stand behind.
Our team thoroughly researches and evaluates the recommendations we make on our site. To establish that the product manufacturers addressed safety and efficacy standards, we:
Evaluate ingredients and composition: Do they have the potential to cause harm?
Fact-check all health claims: Do they align with the current body of scientific evidence?
Assess the brand: Does it operate with integrity and adhere to industry best practices?
We do the research so you can find trusted products for your health and wellness.
Ah, cold season, when the noses start to run and every handshake feels like a gamble.
There's no cure for the common cold, and unlike the flu, no vaccine. So when germ-paranoia reaches its peak, it can feel like that stuffy nose is inevitable. But is it?
We'll give it to you straight: the clinical research for the effectiveness of cold prevention products is far from definitive or robust and most of them aren't FDA-approved.
So we're left with over-the-counter (OTC) options that persist because of strong anecdotal lore coupled with research that, although not definitive, has shown positive signs.
Whether or not they work for you (read: make you feel better and alleviate your symptoms) is going to come down to a little trial and error. What makes you feel better might be different than what works for your best bud, roommate, or coworker.
So, we went high and low to bring you the most effective and best-rated cold products out there.
Check out these finds for research-supported prevention and symptom relief.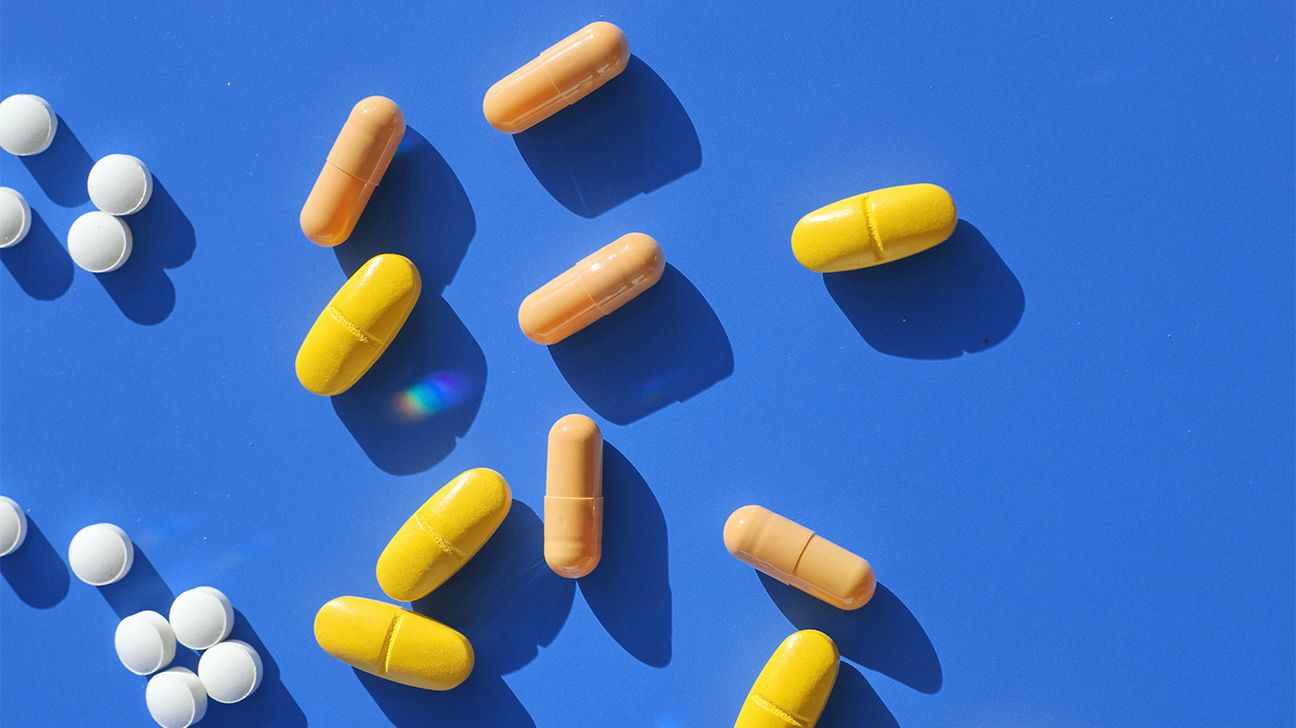 Ok, so the cold is incurable and prevention products are a serious maybe. Is there no sure way to stay sniffle-free? Enter: good hygiene habits.
Washing hands often (particularly if you're spending time around little sibs who have their hands on everything) and putting some daylight between those who're already sneezing is the most effective prevention.
But there are some supplements that may help steel your immune system as well.
The golden rule for herbal supplements
Make sure the product has a certificate of analysis (COA) for the specific batch you're buying. Because the FDA does not regulate herbal supplements, a COA will provide you with the guarantee that you're getting exactly what you're paying for (the exact milligrams of herbal medicine, no toxins or mold, etc).
It might feel like an annoying extra step, but it's one of the only ways you can weed through the deluge of unregulated health products on the internet.
Zicam Cold Remedy CitrusMelts
Rating: 4.8/5
Reviews: 815+
Get it via Amazon.
One study showed taking 75 milligrams of zinc per day might help get rid of those yucky cold symptoms quicker. There's a catch though: it only helped if you took it within 24 hours of catching the virus.
Though many studies have used 75 mg per day to defeat colds, The National Institutes of Health warns to not take more than 40 mg per day, as it may lead to nausea, vomiting, loss of appetite, stomach cramps, diarrhea, and headaches — and may even lower your immunity.
Ask your doctor what the best dose is for you.
NutraChamps Korean Red Panax Ginseng
Rating: 4.4/5
Reviews: 4,410+
Get it via Amazon.
There have been some promising clinical studies when it comes to ginseng. In one, taking 400 milligrams of ginseng per day for 8 to 16 weeks made participants' colds hit the road quicker.
In another, participants who took ginseng for 4 months had way fewer colds during cold season.
Interferes with some medications
If you're on antidepressants, especially Warfarin, you shouldn't take ginseng. And if you have diabetes, talk with your doc before trying it.
Airborne Citrus Chewable Tablets
Rating: 4.5/5
Reviews: 975+
Get it via Amazon.
Vitamin C is the OG of cold prevention, but turns out it may be better at treating the symptoms than preventing them.
In a 2018 review of nine studies that looked at vitamin C for treating a cold, the researchers found that regularly taking vitamin C supplements, and upping the dose once symptoms begin, can help you get back to your symptom-free self more quickly.
Though, beware, too much of the supplement form can cause digestive issues such as diarrhea.
Form matters
Take vitamin C in powder or chewable form. Your body digest and absorbs it easier. If you're giving it to your little sis, you may want to try a gummy vitamin to make taking medicine a little easier.
NatureWise Vitamin D3
Rating: 4.7/5
Reviews: 11,170+
Get it via Amazon.
Cold or not, adding vitamin D supplements to your routine might be a good idea since it's common to be deficient in this sunshine vitamin. But if you're doing it for a cold specifically, you might need to be taking it all the time to see the effects.
That's because a 2018 study found giving participants 100 micrograms a day for one full year was associated with some people having a lower overall risk of getting a cold, especially those who were vitamin D deficient.
Nature's Bounty Echinacea
Rating: 4.7/5
Reviews: 439
Get it via Amazon.
Echinacea's so popular as a natural remedy it may as well have groupies. But the evidence seems to be largely anecdotal, as the research is very mixed. That said, it doesn't appear to have negative side effects on its own, so it shouldn't hurt to try.
The most convincing evidence we have on the effectiveness of echinacea for a cold is a 2015 study that showed taking regular echinacea supplements lowered the frequency of recurrent respiratory infections, and another small study showed it made a cold go away faster.
The catch? You have to take echinacea for a long time. The most convincing evidence we have came from studies where echinacea was taken for 4 months or longer.
Talk it over with your doc
It's important to talk to your primary care physician about any supplement you take consistently for a long time (particularly if you're also on a recurrent prescription medication), so if echinacea is part of your immunity-building game plan, be sure to discuss it with your physician.
Already caught the bug? Expect it to last between 1 to 2 weeks. Because there's no cure, the best plan of action is to get enough sleep, stay hydrated, and do your best to care for your body (aka avoid staying up all night drinking until you feel stronger).
And don't forget, the cold is contagious! Wash your hands and avoid sharing drinks. Your friends will thank you.
For symptom relief, we've got you covered.
Saline spray
Try Genexa Saline Care on Amazon.
Rating: 4.3/5
Reviews: 1,075+
If you've never used a saline spray, you're missing out on a surprisingly cathartic experience. It's like performing a seance in your nasal passage.
Originally used in Ayurvedic medicine, a saline rinse or spray has been proven effective by some western studies, including a pediatric study in 2008.
Children who received saline treatment for cold and flu got relief faster, had resolved symptoms, and had fewer stuffy noses (rhinitis) afterward.
Humidifier
Try Pure Enrichment MistAire Ultrasonic Cool Mist Humidifier on Amazon.
Rating: 4.2/5
Reviews: 18,900+
Use the warm steam of a humidifier to help mend chapped lips, and a dried out, irritated nose.
There's also some scientific merit to the idea that a humidifier can help contain the spread of the cold (and flu). Meaning this might be a great tool if you want to avoid catching your roommate's sickness.
Although, take this with a grain of salt since this hypothesis is based on the analysis of humid climates, rather than an actual humidifier.
A non-caffeinated tea
Try the Republic of Tea Decaf Ginger Peach Black Tea on Amazon.
Rating: 4.7/5
Reviews: 2,380+
Not only does non-caffeinated tea help you stay hydrated (essential for cold recovery) it may alleviate some cold symptoms. Warm liquid soothes a sore throat, and drinking tea with honey is known to be a natural cough suppressant.
Try tea with lemon (hello, vitamin C!), or an echinacea or elderberry tea to double down on possible symptom-relief.
Sore throat lozenges
Try Nature's Way Sambucus Immune Elderberry Lozenges on Amazon.
Rating: 4.6/5
Reviews: 735+
A honey-based or menthol-infused cough drop can help make your throat feel better (thanks to lubricating and mild numbing effects), for a little while that is.
At the very least, you may find some pain and symptom relief with a sweet cough drop. Keep in mind that these are definitely not for little ones, as they pose a choking hazard.
OTC decongestants
Try Vicks DayQuil Cold & Flu Multi-Symptom Relief Liquicaps on Amazon.
Rating: 4.8/5
Reviews: 520+
Whether in pill or spray form, OTC decongestants have been a mainstay in many a cold-and-flu arsenal. But do they actually work?
Some studies have reported mixed results although there's reason to believe some have been funded by pharmaceutical companies with a potential conflict of interest.
Other studies have found positive results, particularly with phenylephrine.
When you're looking at something like a DayQuil or a pill that contains multiple ingredients for cold and flu symptoms, look for the active ingredient phenylephrine for nasal congestion and guaifenesin for chest congestion (both FDA-approved).
Pseudoephedrine may have negative side effects for your cardiovascular system, but you can consult with a pharmacist.
Antihistamines
Try ValuMeds Allergy Relief, Diphenhydramine on Amazon.
Rating: 5/5
Reviews: 1,920+
A histamine is a compound your body releases in an inflammatory response (injury, allergy, etc). An antihistamine combats that inflammation and helps with symptoms like sneezing, runny nose, and clogged sinuses.
Clinical studies have shown that while these drugs cannot cure your cold, they can provide short-term symptom relief.
Active ingredients to look for: diphenhydramine (Benadryl is the most known drug with this active ingredient), chlorpheniramine (Chlor-Trimeton), cetirizine (Zyrtec), loratadine (Claritin), fexofenadine (Allegra).
Keep in mind that antihistamines can have strong side effects for some patients, so discuss this with your doctor.
Pain relievers
Try Advil Sinus Congestion and Pain Relief on Amazon.
Rating: 4.9/5
Reviews: 1,080+
Sometimes a cold will leave you achy all over. Not to mention the pain in your sinus cavities, the headaches, and sore throats.
An OTC pain reliever like ibuprofen (Motrin, Advil) or acetaminophen (Tylenol) can help dull this symptom and provide hours of relief.
Though child-doses of liquid or chewable ibuprofen are considered safe, it's not recommended to give ibuprofen to babies under 6 months. If you have an infant in need of pain relief, opt for acetaminophen only (Tylenol).
Colds are a part of life
The common cold is, well, super common. And since it's spread through contact with spit and snot and some strains even through the air, there isn't really a fool proof way to avoid getting one.
So, give your immune system the best fighting chance. Hydrate like you mean it, limit the all-night parties, and please, friends, wash your hands.
Dominique Michelle Astorino is a health and wellness writer who has authored more than 5,000 stories on the subject. You can follow her at @dommymichelle on Instagram and Twitter, where she shares her unending love for healthy living, travel, the beach, and her dog Stella.