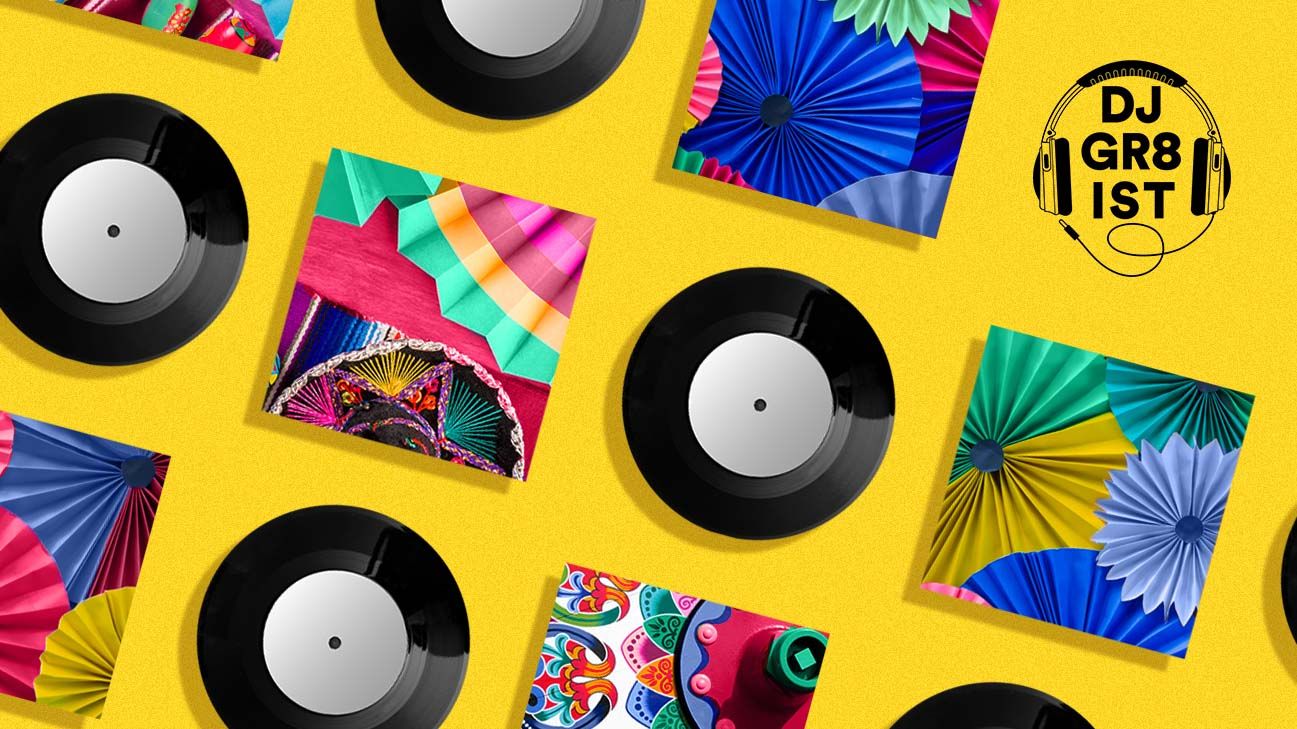 Happy Hispanic Heritage Month! This month of celebration, culture, and sound is prime time for learning and participation. And what better way to participate than with movement?
Let this heat-infused mix move you through the remainder of this month, as you dance till you break a sweat, swoon until you float away, or just lie still and let your heart beat to the rhythms.
Follow us on Spotify and bookmark this playlist to be swept up in good feels whenever the mood strikes.
And shout-out to our special guest DJ, Yvonne Armenta, for curating these 2 hours and 33 minutes of Latinx/a/o music hotness! Give her affirmations podcast, "Ponte Perra" a follow as well for some relatable and practical tips on finding and owning your purpose.
40 songs, 2 hr 33 min
"La Vida Es un Carnaval" by Celia Cruz
"Quimbara" by Johnny Pacheco & Celia Cruz
"La Negra Tiene Tumbao" by Celia Cruz
"La Vaca" by Mala Fe
"Pa' Que Retozen" by Tego Calderón
"Punto y Aparte" by Tego Calderón
"Regálame una Noche" by Maelo Ruiz
"Te Va a Doler" by Maelo Ruiz
"Huaracha Sabrosona" by Javier Lopez y Sus Reyes Ballenatos
"Ni una Sola Palabra" by Paulina Rubio
"Safaera" by Bad Bunny, Jowell & Randy, & Ñengo Flow
"200 Mph" by Bad Bunny, Diplo, & Nitti Gritti
"La Romana" by Bad Bunny & El Alfa
"MIA" by Bad Bunny & Drake
"PA' ROMPERLA" by Bad Bunny & Don Omar
"Danza Kuduro" by Don Omar & Lucenzo
"Salió el Sol" by Don Omar
"Quién Como Tú" by Ana Gabriel
"Amor Eterno" by Rocío Dúrcal
"Sabor a Mi" by Mariachi Sol de Mexico de Jose Hernandez
"Amorcito Corazón" by Lupita Infante & Mariachi Sol de Mexico de Jose Hernandez
"Maria Maria" by Santana feat. The Product G&B
"Oye Como Va" by Santana
"Corazón Espinado" by Santana feat. Maná
"Oye Mi Amor" by Maná
"Mariposa Traicionera" by Maná
"La Tortura" by Shakira feat. Alejandro Sanz
"Black Lipstick" by Chicano Batman
"Corazón de Roca" by Chicano Batman & Caloncho
"Quiero Bailar" by Ivy Queen
"Yo Perrero Sola — Remix" by Bad Bunny, Nesi, & Ivy Queen
"La Roca" by Ivy Queen
"El Farolito" by Juan Luis Guerra 4.40
"Tutu" by Camilo & Pedro Capó
"Tattoo — Remix" by Rauw Alejandro & Camilo
"Mi Gente" by J Balvin & Willy William
"Atrévete-Te-Te" by Calle 13
"El Mechón" by Banda MS de Sergio Lizárraga
"La Quebradora" by Banda El Recodo
"Vamonos de Fiesta" by Banda El Recodo