We include products we think are useful for our readers. If you buy through links on this page, we may earn a small commission. Here's our process.
Greatist only shows you brands and products that we stand behind.
Our team thoroughly researches and evaluates the recommendations we make on our site. To establish that the product manufacturers addressed safety and efficacy standards, we:
Evaluate ingredients and composition: Do they have the potential to cause harm?
Fact-check all health claims: Do they align with the current body of scientific evidence?
Assess the brand: Does it operate with integrity and adhere to industry best practices?
We do the research so you can find trusted products for your health and wellness.
Spend time on TikTok, and you'll hear about the latest viral beauty trends (snail skincare, anyone?). But today, we're going back to basics with one of the OG skincare ingredients: ceramides.
TBH, your skin already has ceramides. These waxy lipids (aka, fatty acids) help keep moisture in and damage out. So, does your skin need more of these lil' lipids? Maybe.
Here's everything you need to know about ceramides, who should use them, and how to find the best products for you.
Ceramides are fatty acids that comprise about half of your skin's outer layer. You can also find them in hair cuticles and even in your brain.
According to California-based dermatologist Nadir Qazi, ceramides play a crucial role in keeping skin hydrated and preventing harmful bacteria from invading your dermis (the middle layer of skin).
So why use a ceramide product when your body already makes ceramides? NYC-based dermatologist Elaine Kung explains that moisturizers are often made with ingredients "the same or similar to natural components of the skin."
In other words, if your body's ceramide levels are lacking, a ceramide product can pick up the slack.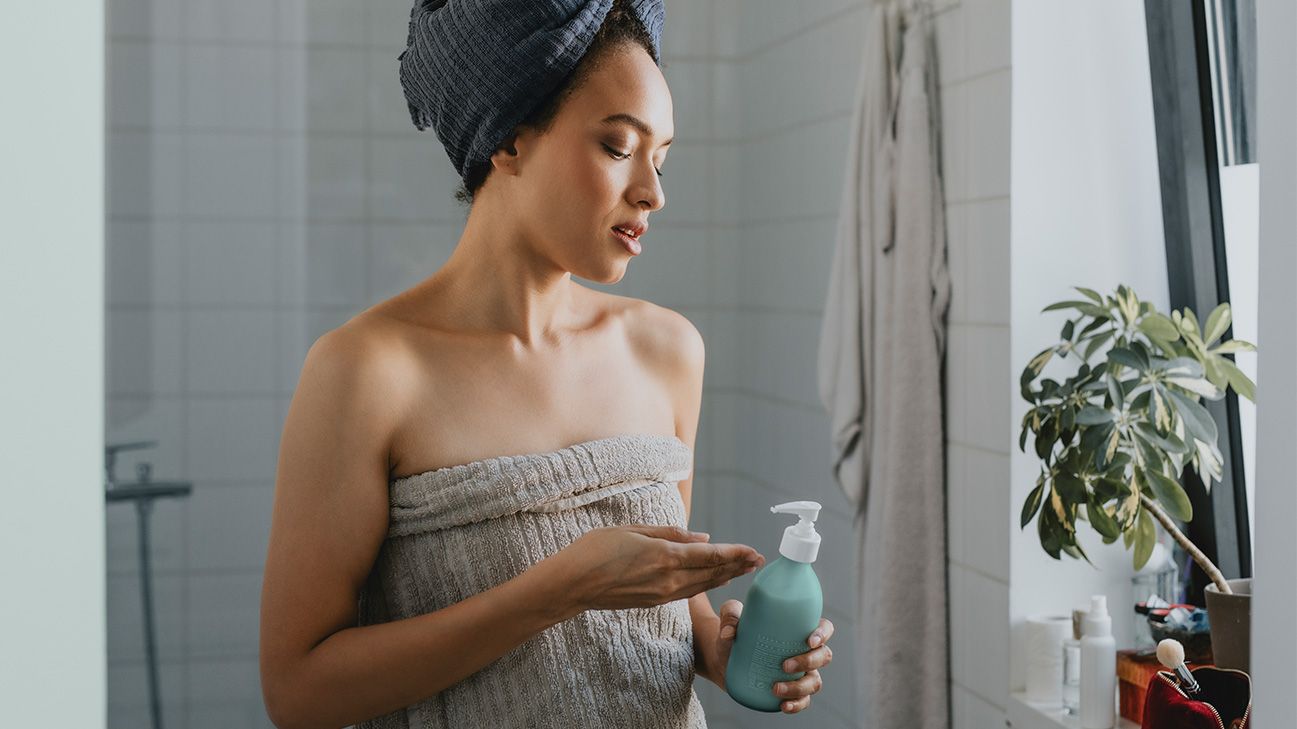 "Our skin produces 9 types of ceramides," Qazi says. But you're likely to see 7 types on skin care product labels:
Ceramide 1 (aka, ceramide EOS)
Ceramide 2 (aka, ceramide NS or NG)
Ceramide 3 (aka, ceramide NP)
Ceramide 6-II (aka, ceramide AP)
Ceramide 9 (aka, ceramide EOP)
Phytosphingosine
Sphingosine
To narrow things even more, our dermatologists recommend focusing on the 3 ceramides proven most effective in research:
Ceramide 1. This one "works to tighten the skin" and fight bacteria, Qazi explains.
Ceramide 3. Here's a ceramide vital for "keeping the skin properly hydrated and maintaining the consistency of the skin barrier," according to Qazi.
Ceramide 6-II. Also known as ceramide AP, this ceramide also supports healthy hydration. It can help treat flaky, dry skin by preventing further dehydration and inflammation.
Here's what the pros say ceramides can do for you.
What about ceramides and hair care?
Can we say sweet, sweet hairmony? 😇
"Ceramides can have amazing benefits for hair," Qazi says. "Similar to the skin, hair follicles need hydration and moisture to keep them flat and in place. The benefits of ceramides can be extremely apparent for people who dye or bleach their hair. The chemicals from hair products can leave hair frizzy, stringy, and dry."
So if you want to revive your hair, try shampoos and conditioners with ceramides.
Consider trying a product with ceramides if you…
Live with dry skin. Whether your skin feels flaky or parched, ceramides can restore moisture levels.
Have an inflammatory skin condition Qazi says folks with eczema and rosacea can use ceramides for extra hydration and protection from bacteria that could potentially prolong any inflammation.
Are building an anti-aging skincare routine. Remember, natural ceramide levels decrease with age. Keep your skin soft and bouncy with a ceramide product.
Want to boost your hair health. Dry, damaged, or colored locks will perk back up with a bit of ceramide love.
"If you're under 30, don't have eczema, and your skin is not sun damaged or excessively dry, it is not necessary to add ceramides," Qazi says.
Here are a few tips for finding the best ceramide-rich product for you.
Look for research-backed ceramides. In most cases, pros recommend products infused with ceramides 1, 3, and 6-II.
Avoid possible irritants. Qazi points out that some ceramide skin care products contain other ingredients that could dry or irritate inflamed skin. Sidestep these potential irritants:

ethanol (aka alcohol)
some fragrances
some essential oils
urea
cocamidopropyl betaine
propylene glycol

Ask your derm. When in doubt, talk to a dermatologist. A professional can help you pinpoint underlying skin issues, discuss your skincare goals, and recommend quality products.
The pros recommend the following skin care superstars.
Kung recommends starting with dermatologist darling CeraVe.
"The brand's name is derived from the word ceramides, after all!" she says.
According to Kung, CeraVe products contain all 3 essential ceramides — plus a unique formula that gradually releases the moisturizers over time. This helps the daily lotion keep working hours after application.
Qazi recommends this CeraVe cream for folks with eczema.
The thick cream effectively hydrates and soothes inflammation. Plus, it can be used on the whole body (as opposed to just your face).
Qazi recommends this luxurious facial moisturizer for anyone — but especially those with dry skin.
In addition to ceramide-3, it contains skin-firming niacinamide and hydration-boosting glycerin. *chef's kiss*
Incorporating ceramides into your skincare routine is super simple.
Skin cleansers. Yes, some cleaners have ceramides! Face washes should be used 1-2 times a day.
Creams and moisturizers. Apply these before bed *or* in the morning before you slather on sunscreen. They're perfect for sealing in moisture, especially if you put them on ASAP after a shower or bath.
Topical ceramides are considered a pretty safe bet for most skin types. We can't find any reports of adverse reactions from ceramides.
Still, you could always experience an allergic reaction to other ingredients in the ceramide product. Always do a patch test to see how your skin reacts. Better safe than sorry!
Which is better, ceramides or hyaluronic acid?
Both ceramides and hyaluronic acid strengthen and hydrate the skin, so your preference will depend on your skin and skin care goals. You can always combine them for maximum effect!
For signs of aging or super-dry skin, Qazi recommends hyaluronic acid. If you're dealing with inflammation or flaky skin, go for the ceramides.
What are the 3 essential ceramides?
These 3 ceramides have the most clinical data to back up their benefits:
Ceramide 1
Ceramide 3
Ceramide 6-II
Do ceramides heal skin?
Ceramides help restore the skin barrier to heal inflammation associated with eczema.
However, older 2013 research suggests that ceramides have little effect on wound healing.
Which ceramide is best for skin?
There is no single "best" ceramide. The 3 "essential" ceramides — 1, 3, and 6-II — have the most research-backed evidence for improving skin health and hydration.
Which is better, ceramide or niacinamide?
Both ceramide and niacinamide hydrate the skin and support a healthy skin barrier.
Qazi recommends niacinamide for skin toning and light hydration. For dehydrated skin, opt for ceramides.
Are ceramides good for your hair?
Yes, ceramides lock moisture into the hair cuticle, keeping locks healthy and hydrated.
Ceramide-infused shampoos and conditioners are especially beneficial for dry, damaged, or color-treated hair.