We include products we think are useful for our readers. If you buy through links on this page, we may earn a small commission. Here's our process.
Greatist only shows you brands and products that we stand behind.
Our team thoroughly researches and evaluates the recommendations we make on our site. To establish that the product manufacturers addressed safety and efficacy standards, we:
Evaluate ingredients and composition: Do they have the potential to cause harm?
Fact-check all health claims: Do they align with the current body of scientific evidence?
Assess the brand: Does it operate with integrity and adhere to industry best practices?
We do the research so you can find trusted products for your health and wellness.
Retinol has earned its status as skin care royalty 👑. It's a powerful way to help common skin complaints like sun spots and wrinkles, but it's often misunderstood. Here's how to use it the right way. (And how to know when you should steer clear.)
What is it? Retinol is a type of vitamin A. As a skin care ingredient, it can boost collagen production, regulate oil, and increase cell turnover.
Who shouldn't use retinol? Pregnant peeps and folks with sensitive skin should avoid retinol. You should also talk with your doc before using it if you experience a skin condition like rosacea, eczema, or psoriasis.
What's retinol good for? Folks use retinol to reduce typical signs of aging like fine lines, hyperpigmentation, and sun spots. It can also help treat acne and make pores look smaller.
How often can I use retinol? Most folks use retinol once or twice a week. Anything more than that can increase your risk of irritation.
What are the side effects? Possible side effects can include burning, redness, and increased sensitivity to the sun.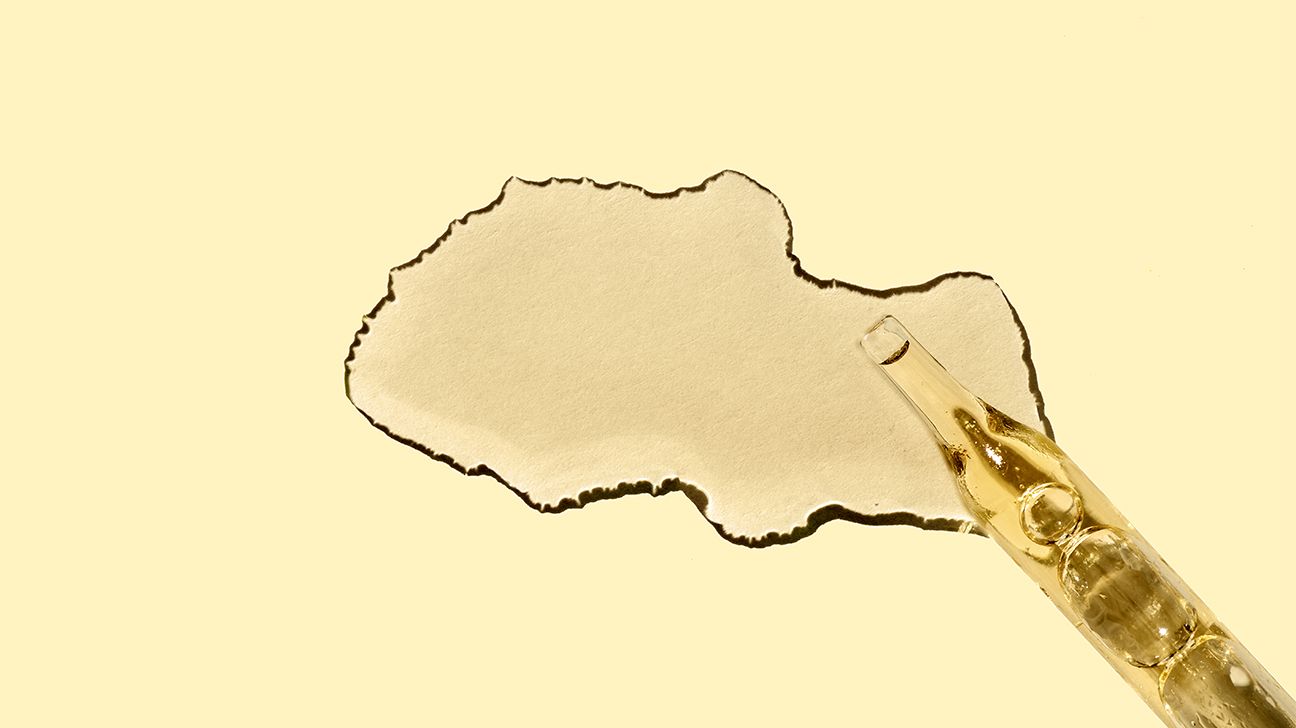 Retinol is a type of retinoid that's derived from vitamin A. It works like an antioxidant to protect your skin from free radicals. It can also boost your bod's collagen production, brighten your skin, and shrink the appearance of your pores. All of this makes it a top-notch treatment for mature-looking skin and acne.
You shouldn't use retinol if you're preggo or breastfeeding. You also need to be careful if you have super sensitive skin or a condition like rosacea, eczema, or psoriasis.
FYI: Retinol doesn't play well with certain skin care ingredients including the following:
salicylic acid
benzoyl peroxide
beta hydroxy acids
alpha hydroxy acids
Over-the-counter (OTC) topical retinols are usually very safe. But there are some potential probs to be aware of.
Possible side effects include:
PSA: It can take your skin a few weeks (or longer) to get used to retinol. You should only use it once a week until you know your skin can handle it.
PSA: Retinol increases your risk of sunburn
Sunscreen is bae, but it's even more important if you're using retinoids. Retinol can make your skin more sensitive to the sun. You can also reduce your risk of a gnarly burn by only using retinol products before bed.
Incorporating retinol into your skin care routine is super simple. Here's how to do it.
Wash your face with a gentle cleanser.
Dab a pea-size amount of retinol onto your nose, forehead, chin, and each cheek.
Gently rub the retinol into your skin.
Apply a moisturizing skin serum to your face.
Finish off with a hydrating cream.
Reminder: Start slow. Use retinol once a week until your skin adapts to it. Then you can use it twice a week or as directed by your dermatologist.
It usually takes 3 months to see a noticeable difference in your skin. But for the best results, you may have to wait 6 months to 1 year. As for acne, it can take up to 6 weeks to notice improvements.
Keep in mind, everyone's skin is different. Results can depend on your skin type and how severe your symptoms are.
When should I start using retinol?
It's up to you! There's no set age you should start a retinol routine. But lots of folks like to start using it in their mid-20s to treat acne and prevent future signs of aging.
Ready for your retinol glow-up? Here's the best retinol products for each skin concern:
Pricing guide
$ = under $20
$$ = $20–$30
$$$ = $30–$40
$$$ = over $40
1. Best retinol for newbies
This fab facial moisturizer is available at most pharmacies and drugstores. It goes on super smooth and it's hella hydrating. The rich formula absorbs quickly and won't leave you feeling greasy. We also love that it's free from phthalates, fragrance, synthetic dyes, and mineral oil.
2. Best retinol for early signs of maturing skin
With 0.3 percent pure retinol, this serum serves major anti-aging potential. It's great if you're starting to see fine lines and wrinkles pop up. The company claims it's ideal for combination or sensitive skin, but it should work well on oily skin too.
3. Best retinol for body
Show your bod some love with this lightweight moisturizer. As the retinol goes to work, shea butter and evening primrose oil will leave your skin baby-butt smooth. It also boasts vitamins E and C for an extra kick of antioxidants. BTW, Paula's Choice says it's suitable for all skin types.
4. Best retinol for acne-prone skin
This gel will help you send those pesky pimples packing. It targets breakouts deep in the pores and helps restore a smooth, even complexion. Reviewers say it took a few months to kick in, but after that the results looked solid. Note: It's not meant to be used on eczema or sunburned skin.
5. Best retinol for sensitive skin
This cream was designed with sensitive skin in mind. (And that's great news since retinol can be a bit harsh.) Hyaluronic acid attracts moisture into your skin and ceramides help restore your skin's natural barrier. But wait, there's more! It's noncomedogenic and budget-friendly.
6. Best retinol for eyes
Price: $$$$
Show those crow's feet who's boss with this firming eye cream. The bomb blend of stabilized retinol and hyaluronic acid can reduce the signs of aging and improve puffiness. Some reviewers say it also helped reduce their dark circles.
Retinol isn't for everyone. And that's totally OK! Here are some alternatives that can help you achieve similar results.
Retinol is a vitamin A derivative that boasts beaucoup skin benefits. Specifically, it's an uber popular anti-aging treatment that has promising pimple potential as well. Just keep in mind, it's not for everyone. Folks who have certain skin conditions might want to try a gentler alternative.