We include products we think are useful for our readers. If you buy through links on this page, we may earn a small commission Here's our process.
Greatist only shows you brands and products that we stand behind.
Our team thoroughly researches and evaluates the recommendations we make on our site. To establish that the product manufacturers addressed safety and efficacy standards, we:
Evaluate ingredients and composition: Do they have the potential to cause harm?
Fact-check all health claims: Do they align with the current body of scientific evidence?
Assess the brand: Does it operate with integrity and adhere to industry best practices?
We do the research so you can find trusted products for your health and wellness.
Meal delivery kits reign supreme when you're pressed for time or just plain tired of cooking. Amazon has now jumped on the bandwagon with AmazonFresh Meal Kits. They join meal kit subscription services like Hello Fresh, Home Chef, and Blue Apron that deliver fresh ingredients. The diff? You don't have to commit to a monthly subscription.
You order through your Amazon account, buying one or more meals at a time. Meals come directly to your house as long as your address is within Amazon's delivery area. Perfect, right? With two general meal categories — no-prep and ready-to-eat — you've got some options to find something easy and delicious.
But there's a downside: This delivery powerhouse does better on the meals' convenience than on nutrition and, sometimes, taste.
easy to order online
same payment options as other Amazon purchases
home delivery if you're within delivery area
no-prep and ready-to-eat options
good variety of meals
high sodium content
high fat content
some bland meals
limited delivery area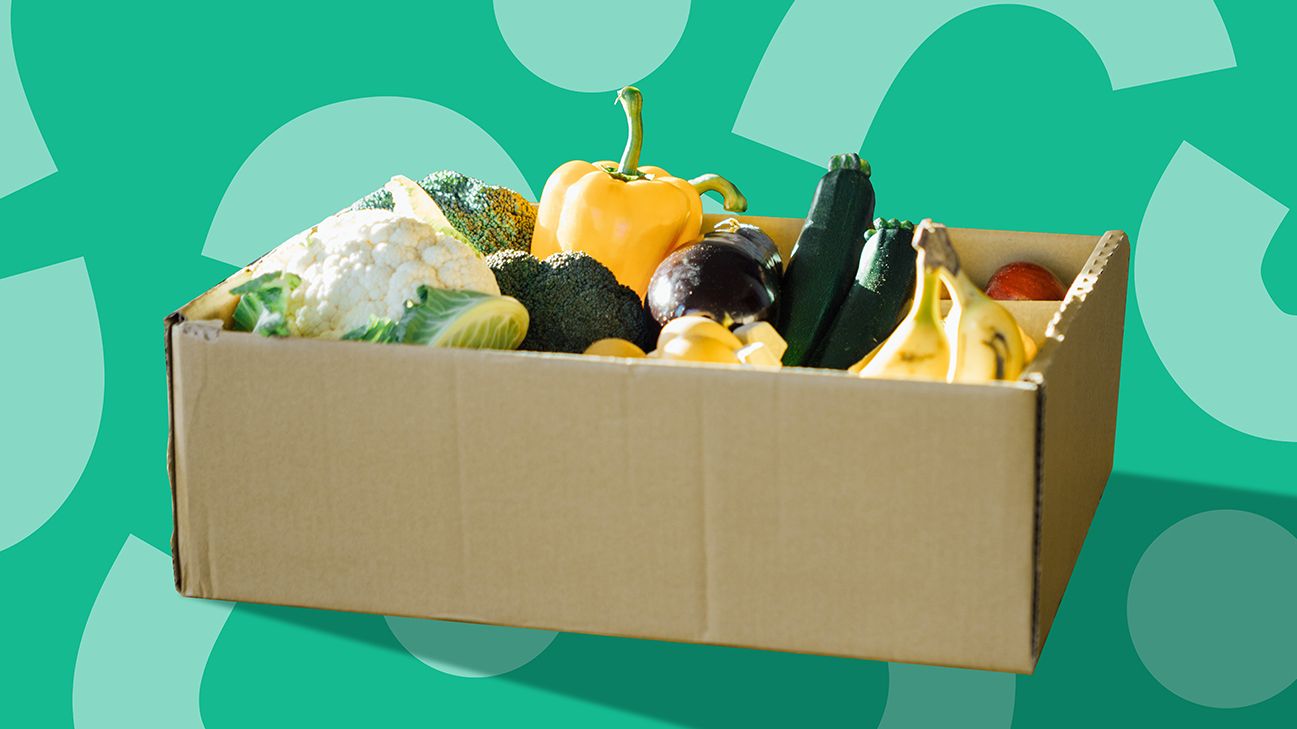 At first glance, no-prep and ready-to-eat sound like different terms for the same thing. If there's no prep, isn't the meal ready to eat? According to Amazon, no — the terms actually mean two different things.
No-prep meals don't call for any cutting, measuring, or seasoning unless you want to add your own spices. But these meals contain raw ingredients, so they do need to be cooked. Open the kit, dump the contents into a pan, and 10 minutes later, you're eating.
Of the two options, no-prep meals offer fresher ingredients. They also contain less sodium and fat than the ready-to-eat meals. That's in part because the food is fresh rather than cooked before packaging.
Ready-to-eat meals arrive cooked, seasoned, and, well, ready to eat. Like, open the kit and chow down. That's it. You can warm them up if they contain meat, but they're usually a main dish and sides that don't necessarily need mixing.
This category also includes sides like mashed potatoes, salads, and soups. As with other types of packaged foods, these meals often contain a lot of sodium and fat.
You can find almost anything on Amazon. And now that Amazon has gotten into the food market, there's no shortage of meal options. The ready-to-eat kits offer the most variety, but together, no-prep and ready-to-eat meals let you try a range of new flavors.
No-prep meals often feature dishes that pack a flavor punch. For example, in the no-prep category, you'll find dishes like:
butter chicken curry
chicken pad thai
chicken fajita bowl
kung pao chicken
There are more options in the ready-to-eat category, but here, too, strong flavors and sauces tend to be the norm. A few of the available dishes:
Moroccan-style salmon
chicken tortilla soup
turkey meatloaf with BBQ sauce
chicken tikka masala
This category also includes traditional favorites like mashed potatoes, chicken noodle soup, clam chowder, and spaghetti and meatballs.
The jury is out on this one. Amazon meal kit reviews are mixed, with the majority leaning toward positive. Most people find them tasty for ready-to-eat or no-prep meals. A few people find them too bland, and an even smaller percentage can't overcome the textures.
A few meals and sides stand out on taste, like the mashed potatoes (that's a hard one to mess up), clam chowder, and Cobb salad.
You don't have to commit to a monthly subscription — just buy what you want, when you want it.
No-prep meals require cooking but zero other prep on your part.
Ready-to-eat meals are an open-and-eat option.
There's a good variety of main dishes, sides, salads, and soups.
Nutritionally speaking, you could do better.
Taste is hit-or-miss. Overall, they're pretty good for meals that take no work. But if you love highly flavored food, you might be disappointed.
Try Amazon ready to eat and no-prep meals for yourself.