We include products we think are useful for our readers. If you buy through links on this page, we may earn a small commission Here's our process.
Greatist only shows you brands and products that we stand behind.
Our team thoroughly researches and evaluates the recommendations we make on our site. To establish that the product manufacturers addressed safety and efficacy standards, we:
Evaluate ingredients and composition: Do they have the potential to cause harm?
Fact-check all health claims: Do they align with the current body of scientific evidence?
Assess the brand: Does it operate with integrity and adhere to industry best practices?
We do the research so you can find trusted products for your health and wellness.
For busy foodies, having someone else prep all your meals might be a dream, but it doesn't have to exist only in the realm of fantasy. With the rise of meal delivery services, getting freshly prepared, home-delivered meals is on an upward trend.
Not only do DIY meal kits and pre-made meals offer convenience and variety, they don't necessarily have to break the bank. Some services even start as low as a few bucks per serving. (Good luck finding a massage therapist or cleaning crew for that price!)
If you're in the market, we've done the delicious homework to serve up 12 meal delivery services best for all price points, convenience levels, and health goals.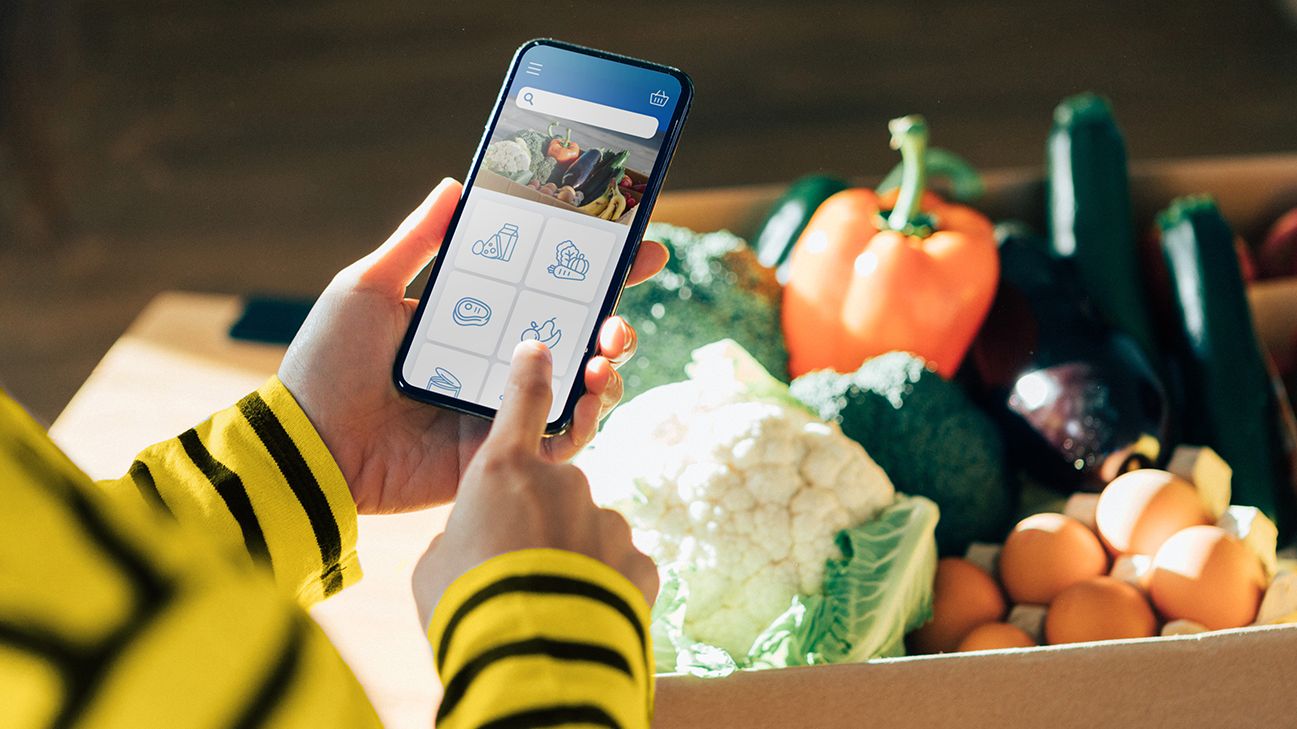 There are a zillion meal delivery services out there, with more being added seemingly every week. So, how did we zero in on just a dozen? We chose services with the following:
nationwide or near-nationwide delivery capability
plenty of positive user reviews
wide variety of meal options
choices for pre-made meals and DIY meal kits
variety of price points
suitability for multiple diet types
Let's do a taste test of what each of these services have to offer.
Pricing guide
Each of them have been broken down by price per serving.
$ = under $6 per serving
$$ = $6 to $9.99 per serving
$$$ = $10 per serving and up
1. Best meal delivery company for folks on a tight budget: Dinnerly
Price: $
Delivery: most of the contiguous United States
Meal kits or pre-assembled meals: meal kits
With prices starting at less than $3 per portion, you'd be hard pressed to cook any other satisfying meals that are this kind to your wallet. Dinnerly keeps things budget-friendly by using only digital recipe cards, simple ingredients, and minimal packaging.
You'll choose from a two-person box or family box, each of which includes three to six meal kits per week. From there, pick your fave recipes and delivery day and *waves magic wand* ingredients arrive at your door ready for cooking.
Not surprisingly, Dinnerly's meal options aren't exactly elegant (think: fried chicken tacos, basic pastas, and quesadillas), but they're not low quality, either. (No soggy sloppy joes or chicken livers, that we could see.) But many of their selections aren't packed with a variety of different colored veggies, and there's not much here for plant-based eaters.
2. Best bang for your buck meal delivery company: EveryPlate
Price: $
Delivery: most of the contiguous United States
Meal kits or pre-assembled meals: meal kits
EveryPlate touts itself as "America's best value meal kit," and it's not hard to see why. It offers three to five meals per week for two or four people, starting at $4.99 per serving. Even though you'll pay a bit more for EveryPlate than for some other budget meal services, you'll reap a return on your investment in the form of substantial dinners with plenty of variety.
To make things easier, EveryPlate allows you to choose from four set meal preferences: ClassicPlate, VeggiePlate, FamilyPlate, and EasyPlate. Once you've selected a category, you can curate your week's meals from a list of recipes.
FYI: Several recipes do come in at more than 700 calories and are high in sodium. And though they claim their recipes come together in six simple steps, a number of users report that the steps aren't always so simple.
3. Best meal delivery company for first-timers: HelloFresh
Price: $$
Delivery: nationwide (except Hawaii and Alaska) + some international regions
Meal kits or pre-assembled meals: meal kits
HelloFresh is all about nutritious versions of classic comfort foods. Every week, you'll receive a box with ingredients for two to six meals (depending on what plan you choose) delivered to your door and packed with fresh produce and protein.
Boxes serve two or four people, and some recipes, such as cheesy pork enchiladas with avocado, take no more than 30 minutes to prepare. That's a high deliciousness-per-minute ratio.
Choose from six plans, including Meat & Veggies, Veggie, Family-Friendly, Fit & Wholesome, Quick & Easy, and Pescatarian.
Not a States-dweller? HelloFresh is quite the globetrotter, serving many other locations around the world.
The company started in Germany in 2011 and quickly expanded to provide fresh noms to other European countries and Canada.
4. Best meal delivery company for customizing meals: Blue Apron
Price: $$
Delivery: nationwide (except Hawaii and Alaska)
Meal kits or pre-assembled meals: meal kits
Blue Apron is all about providing a great cooking experience to its users. Sign up for a two-person or family plan and receive a weekly delivery, including all the ingredients you need to make between 6 and 16 meals.
Ingredients are pre-portioned (yay for less food waste) and the company makes it easy to skip a week if the recipes don't appeal to you. Blue Apron features some mouthwatering entrees, such as:
chicken chilaquiles
steak salad with chicory and curried chickpeas
salmon cakes with beet salad
Plus, if you've got a food allergy or strong flavor aversion, breathe a sigh of relief: You can personalize meals to accommodate allergies or preferences. And when it comes to cooking right for your chosen diet, Blue Apron's got you covered, too. You can customize your box of ingredients to be diabetes-friendly, vegetarian, 500 calories or fewer, carb-conscious, WW-approved, plant-forward, or Mediterranean.
5. Best meal delivery company for fresh meals in minutes: Freshly
Price: $$
Delivery: the lower 48 U.S. states
Meal kits or pre-assembled meals: pre-assembled meals
Freshly is a little different than the other options we've rounded up — their chef-cooked, pre-assembled meals are reheatable but not frozen. The first bite of food from Freshly will put to shame any food that started life in the freezer aisle.
The company offers a flexible subscription service, meaning you can choose 4, 6, 9, or 12 meals per week. They deliver all-natural lunches, and dinners shipped fresh.
When you can have coconut-lime salmon with kale and bok choy on your table in 2 minutes, it's hard to go back to making it from scratch.
6. Best meal delivery company for mini meals: Daily Harvest
Price: $$
Delivery: nationwide (except Hawaii and Alaska)
Meal kits or pre-assembled meals: pre-assembled meals
For the "I have no time for literally anything, even chewing" kind of person, meet the 30-second (nutritious) meal.
Daily Harvest started out with cups full of pre-chopped, frozen smoothie ingredients and pre-portioned, ready-to-eat soups. With a liquid base and a few seconds in the blender or microwave, these mini-meals are good to go.
Now, their lineup of nutrient-rich, whole foods meals has expanded to include even more meals for appetites both small and large. Choose from oat bowls, chia bowls, forager bowls, flatbreads, harvest bakes, and more. All are plant-based, gluten-free, dairy-free, and 95 percent organic.
A team of nutritionists and chefs develops the recipes from organic ingredients and superfoods. We're especially into their carrot and coconut soup and the mint + cacao smoothie.
Daily Harvest offers lots of flexibility in its subscription plans — choose 6, 9, 14, or 24 items to fill your box. Not only is the plan flexible, but you can pick as many of each as you'd like. (18 MINT CACAO SMOOTHIES, PLEASE).
These smoothies and soups are on the pricier side. But you're paying for the legendary-tier convenience and all the antioxidants you could possibly fit in your mouth at once.
7. Best meal delivery company for weight loss: BistroMD
Price: $$
Delivery: nationwide
Meal kits or pre-assembled meals: pre-assembled meals
BistroMD looks to support people with specific weight loss goals — and, that *doesn't* mean unappealing meals you'll want to toss in the trash as soon as you open your box. The pre-made meals included here aren't insanely tiny portions or glorified cardboard, and the plan emphasizes a healthy lifestyle over a quick fix, which we love.
You can choose from signature, gluten-free, diabetic, heart-healthy, or menopause-friendly plans. You'll then receive 5 or 7 days' worth of nutritious frozen lunches and dinners on your doorstep. A quick zap in the microwave yields intriguing meals like salmon with dill-mustard sauce and green beans, and green chili pork with Southwest salsa.
If you're aiming for lower calories, some BistroMD meal calorie counts can be as low as the 200 to 300 range.
8. Best meal delivery company for home cooking in a flash: Gobble
Price: $$$
Delivery: most of the contiguous United States, with some exceptions
Meal kits or pre-assembled meals: meal kits
If you're looking for a meal delivery service because you don't want to spend an hour or so over a hot stove every night, Gobble delivers the goods. Their ingredients legit take only 15 minutes to turn into a meal. (We've tried it and can confirm!)
To get gobbling, you'll choose from unique plans like the Classic and the Lean & Clean. Each provides two to five meals per week for two or four people.
These DIY meals aren't your run-of-the-mill grub. Since each dinner is chef-crafted, you may find yourself noshing on restaurant-quality entrees like tomato pesto crusted chicken with pan-fried polenta cakes or bulgogi beef lettuce cups with sweet potato noodles.
Granted, this convenient foodie dream comes at a price. Be prepared to pay around $11.99 (or more) per serving of Gobble's meals. And Gobble doesn't list nutrition information online, so if you need to know about calories or macros, this one might not be for you.
9. Best meal delivery company for variety: Sunbasket
Price: $$
Delivery: nationwide
Meal kits or pre-assembled meals: both
Sunbasket is your one-stop-shop for, well, just about any kind of meal. With options for both meal kits and pre-made meals, tons of different diet specifications, and cuisines hailing from around the globe, this one truly lets you make dinner your own.
Fresh and ready microwaveable meals start at $5.99 per serving, while meal kits will set you back as little as $7.49 per person. A total of 2 or 4 people can eat 2 to 5 dinners per week with the meal kits, and a solo eater can order 4 to 10 pre-assembled meals per week.
Of course, if you're not down for all things detail-oriented, Sunbasket's numerous options might seem overwhelming, but for folks who enjoy dinner with a side of variety, this one's a gem.
10. Best organic meal delivery company: Green Chef
Price: $$$
Delivery: nationwide (except Hawaii, Alaska, and parts of Louisiana)
Meal kits or pre-assembled meals: meal kits
All the ingredients delivered in these meal kits have certification from the United States Department of Agriculture (USDA) confirming their organic origins.
Green Chef has gone to great lengths to offer subscriptions that meet your exact dietary needs.
Their plans include the following options:
Keto + Paleo
Vegetarian
Mediterranean
Fast & Fit
Vegan
Gluten-free
Green Chef is all about flexibility: Try different plans from one week to the next, and skip weeks whenever you need to. Their meals are always colorful, nutritious, and quick, taking no more than 30 minutes to make.
11. Best meal delivery company for vegans: Purple Carrot
Price: $$$
Delivery: contiguous United States
Meal kits or pre-assembled meals: both
Regardless of whether you follow a strict vegetarian or vegan diet, incorporating more veggies into your day is always a good thing.
Purple Carrot makes that goal easy to accomplish with a rotating cast of nutrient-rich, plant-based meals. Every week can be a new vegetable adventure.
Choose the two- or four-person meal kit plan to receive three or four meals a week. Or, if you'd like prepared meals, choose 6, 8, or 10 dinners per week.
Recent meals we're drooling over include butternut squash and black bean enchiladas and the vegetable pot pie.
12. Best meal delivery company for a splurge: Sakara Life
Price: $$$
Delivery: all cities in the contiguous United States
Meal kits or pre-assembled meals: pre-assembled meals
We'll go ahead and tell you right up front: Sakara Life ain't cheap. But for a special occasion splurge, this delivery service checks all the boxes.
Each one of Sakara Life's meals are organic, plant-based, gluten- and dairy-free, non-GMO, and contain no refined sugar. Because they're fresh, not frozen, you can pull them directly out of the fridge for instant eating. Many meals are even designed to be served hot or cold, allowing you to pick your preference.
Then there's a delightful variety of fun and froofy extras like snacks, probiotic teas, and protein powders. (It's no wonder Sakara's a favorite among celebs like Gwyneth Paltrow and Drew Barrymore.)
Three plans round out Sakara's offerings: the Signature Nutrition Program, the Level II: Detox, and the Bridal Meal Program. Choose from one, two, or three meals a day for 3 or 5 days a week.
It might seem like you can't go wrong with any food delivery company — but to land on the experience that best serves your needs, ask yourself the following questions:
What's my budget? Yes, you want quality (and quantity), but only if you can afford it. Make sure your options aren't presenting convenience in one area and inconvenience in another, especially if the delivery service is going to be a consistent part of your month.
Does this service deliver to my location? This should be one of the top questions on your list for obvious reasons. Be sure the delivery info you research is up-to-date, as companies can change it quickly.
How often do I want meals delivered? This is important from a preference and flexibility standpoint. Do you want your meals delivered during the week so you can do your own thing on the weekends, or visa versa? See what options your company offers in relation to what schedule makes the most sense.
How many servings do the meals provide? Ordering for one is going to be a different experience than ordering for seven. You want to be aware of how much food the company serves in order to get your money's worth.
Do I want meal kits or pre-assembled meals? Some people feel like getting food delivered only makes sense if it's already prepped and ready to go. Others don't mind the prep — they just want to skip the trip to the grocery store. Whatever your preference, be aware of the options each company presents and any flexibility involved.
Is sustainability an important priority? You probably always want your food to be fresh and well-packaged, but that could affect the environment. Seeing how deliver companies handle this could impact your decision.
Do the company's meals align with my health goals? This one's pretty self-explanatory. If you're investing, you want to make sure your choice is worth the investment from a health standpoint.
Let's clear the air!
Are all meal delivery services healthy?
In the digital age, it's usually not too tough to find the dietary deets of your prospective home-delivered meals before ordering. So, rather than assuming all delivery services' meals are packed with nutrition (spoiler: they're not), check out nutrition info online. This way, you can discern whether that spaghetti bolognese you put together yourself is any more nutritious than a drive-thru meal.
How much do meal delivery services cost?
Much like your basic variety of grocery stores, the meal delivery market is ripe with a variety of price options. Dinnerly, for example, keeps things practically at dollar menu status, starting at just under $3 per portion. On the other side of the spectrum, Sakara lets you treat yo'self to edible luxury to the tune of about $30 per meal.
Are meal delivery services environmentally friendly?
Since meal delivery services have the epic task of delivering you everything you need to create home-cooked meals, most come with a lot of packaging. We're talking cardboard boxes, individually wrapped ingredients, recipe cards, etc.
If planetary impact is a priority for you, do your homework to determine a company's sustainability efforts before diving in. Services that deliver pre-assembled meals tend to have less materials than those that ship piecemeal ingredients. And some services offer assurances that their foods are sustainably sourced.
Who should use a meal delivery service?
Tired after work? Can't cook your way out of a macaroni and cheese box? Just wanna think about one less thing every day? A meal delivery service could be right for you. In general, these services are great for busy folks who've budgeted a little extra on food.
On the other hand, if you have a serious food allergy or sensitivity, need to keep a tight lid on spending, or straight up don't enjoy trying new things, a meal delivery service might not be a best bet.
Do meal delivery services deliver nationwide?
If you're lucky enough to live on a Hawaiian island or the Alaskan coast, you'll probably want to check a company's delivery area before investing too much time perusing their menu.
Some services deliver to all 50 states, others serve only the contiguous United States, and still others have additional exceptions. (Like Gobble, which — for reasons unknown — doesn't deliver to Montana.)
No matter your lifestyle, price point, or special diet, you can find a meal delivery plan that works for you. These services aren't just convenient. They can also come with hidden benefits, like teaching you new culinary skills and exposing you to foods and flavors you might not otherwise try. So, grab a box cutter and a fork — a tasty adventure awaits at your doorstep.