We include products we think are useful for our readers. If you buy through links on this page, we may earn a small commission Here's our process.
Greatist only shows you brands and products that we stand behind.
Our team thoroughly researches and evaluates the recommendations we make on our site. To establish that the product manufacturers addressed safety and efficacy standards, we:
Evaluate ingredients and composition: Do they have the potential to cause harm?
Fact-check all health claims: Do they align with the current body of scientific evidence?
Assess the brand: Does it operate with integrity and adhere to industry best practices?
We do the research so you can find trusted products for your health and wellness.
For more O-mazing sex tips, check out our Greatist Guide to Sex.
Sex toys have been around for most of human history — cave people were carving cocks from stone at least 30,000 years ago — but remote-controlled sex toys are opening up niches for handheld pleasure tools that have never been possible before.
Below, we powered up 10 of our favorites.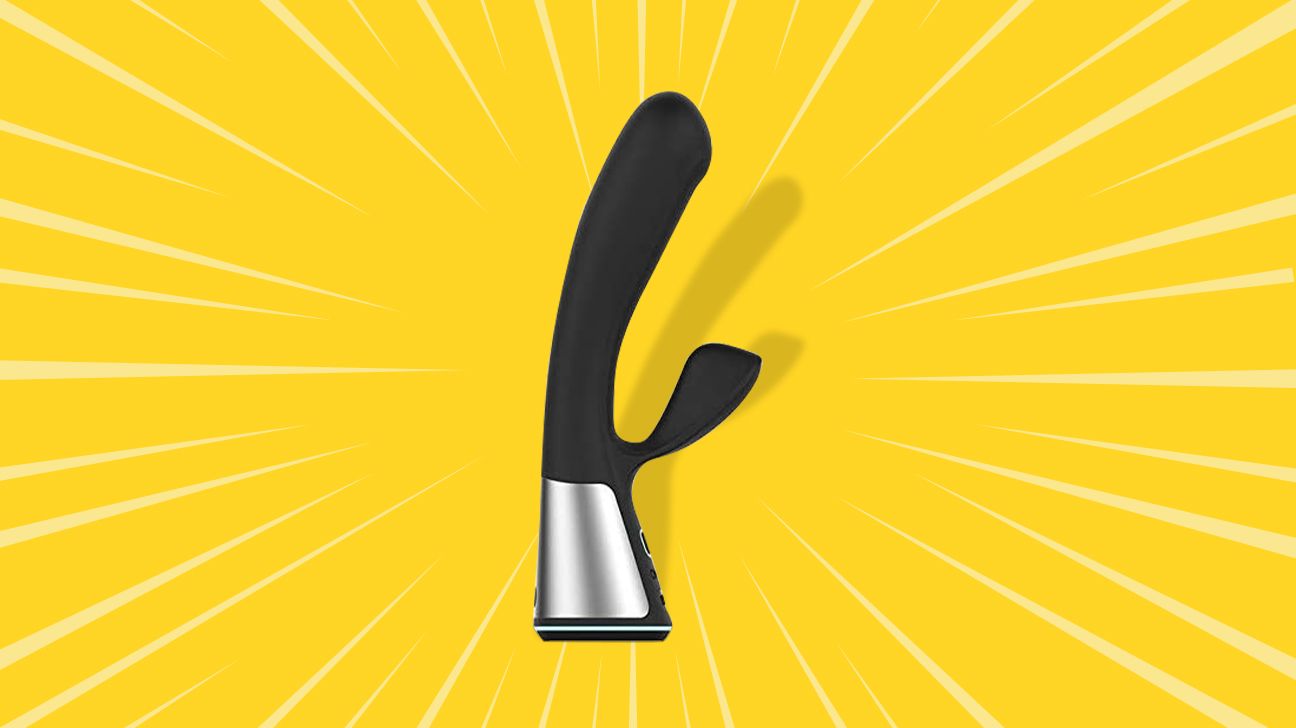 Remote-controlled sex toys used to be hard to find and expensive, but Bluetooth connectivity and the ability to control your toy with a mobile app are increasingly commonplace. Many toys even have settings that allow them to respond to music, interactive videos, and webcams.
"This is the future of sex toys," says psychologist Dr. Justin Lehmiller, scientific advisor for Lovehoney, an online seller of sex toys and lingerie. "With a lot of remote control toys you get customizable settings, so there's a lot more ways to mix it up with the same toy."
Growing numbers of people are embracing toys that enhance tactile pleasure with technology. A survey by Lovehoney and the Kinsey Institute found that 13% of men and 14% of women say they've already played with a remote-controlled sex toy at least once.
Variety is one big factor turning sex toy shoppers on to remote-controlled devices, which include a wide range of vibrators, cock rings, and anal stimulators.
And using a remote keeps things simple when you want to change up the vibe: "You don't have to reach down and get all up in there," says Lehmiller.
Remote-controlled sex toys come in handy when you're pleasuring yourself, but they really open things up when it comes to couples' play.
"Having a remote control adds novelty," says Lehmiller. "You can control the sensation that another person experiences. With people in a long-distance relationship, it's a new way to add physical intimacy."
Lehmiller also notes that devices with mobile app control allow for mutual play anywhere as long as both partners have an internet connection: "Along with video and voice, you can have an immersive kind of sexual experience, even from halfway around the world."
Some remote-controlled devices are wearable too — meaning "you can be out in public and nobody knows that your partner is sending you these sensations," says Lehmiller. "For those involved in power play or into giving up control, this is another way to do that. You can also use it in the context of BDSM or kinky play."
Sold?
If you're thinking of getting your hands on a remote-controlled vibrator or other stimulating device, here are some top toys to consider.
1. OhMiBod Fuse female vibrator by Kiiroo
Price: $149
This compact and elegantly designed insertable silicone vibrator and clitoral stimulator fits easily into the palm of your (or your partner's) hand.
What it lacks in girth it makes up for in versatility: Just download the OhMiBod app to access the Fuse's multiple sensation settings — including pulsing to the beat of your favorite music. It also accommodates as many partners as you care to play with.
2. Vick Neo prostate and perineum massager by Svakom
Price: $129
This double-the-fun prostate and perineum massager adds Bluetooth to backdoor play.
Thanks to its modest shape and size, it's suitable for sex toy beginners. And it delivers some buzzy external stimulation to the perineum (the area between the anus and the scrotum or vulva), a must-explore erogenous zone for all bodies.
Pro tip: It also can be used as a G-spot and clitoral stimulator with five levels of intensity.
3. Tenuto Mysteryvibe wearable vibrator
Price: $104
Tenuto calls the Mysteryvibe a "smart wearable vibrator" — they probably should have added "multitalented" too. The Mysteryvibe, which slides over the penis like a cock ring, goes to the head of the class thanks to a unique design that incorporates an extended vibrating pad for clitoral or perineal pleasure.
With 6 motors, 16 intensity settings, and at least as many play position possibilities, this Bluetooth- and app-enabled toy has endless options for solo and coupled play.
4. Trojan Bullet vibrator
Price: $13
This little bullet vibe from Trojan proves you don't need to spend big to insert yourself into the world of remote-controlled sex toys. For about the price of a cocktail, you'll get a four-speed battery-operated vibrator with a wired remote controller (but no Bluetooth or app control).
It may not be the Tesla of sex toys, but then again you can pick it up at CVS or Walmart while you're on a condom or lube run.
5. Deimos cock ring by Jimmyjane
Price: $125
Cock rings serve a pretty simple function — keeping the penis hard by restricting blood flow — but that doesn't mean they need to be boring playmates.
Take the Deimos, for example: It does an admirable job as a cock ring but also has vibrators built into two extended "ears" (similar in shape to Jimmyjane's popular Form 2 clit vibrator) that provide clitoral stimulation with three intensity levels and seven pulse modes.
You control it via a frankly adorable button-style hand remote.
6. BlueMotion Nex|1 vibrator by OhMiBod
Price: $130
It's pretty clear what the designers of this Bluetooth-enabled wearable vibrator had in mind for users. The BlueMotion Nex|1 is packaged with a custom-made pair of panties with an insert for the 2-inch vibrator so it can discreetly snuggle up against the clitoris underneath clothing.
7. We-Vibe Nova vibrator
Price: $99
All the Bluetooth- and app-enabled sex toys on our list boast versatility, but what sets the Nova apart is flexibility. This rabbit-style vibrator has a flexible shaft and clitoral stimulator so it can conform to any body shape while maintaining pleasurable contact with the clit and G-spot.
The We-Connect app not only allows for remote control and partner play but also lets users design custom vibration rhythms.
8. Lumen butt plug by OhMiBod
Price: $119
Bejeweled butt plugs make a bedroom fashion statement no other sex toy can match, and the Lumen by OhMiBod mashes up remote-controlled anal play with another popular technology — LED lighting.
Lube up the Lumen, slide it in, and fire up the OhMiBod app to switch among four vibration modes and light up the gemlike LED light on the end that glows in response to the sensation.
9. Desire love egg by Lovehoney
Price: $90
Egg-style vibrators are close cousins to bullet vibes but are designed to stimulate the G-spot (although they can also be used on the clit, the nipples, or anywhere else on the body where sensation is desired).
Fit the Desire love egg in just right and you can use the included remote to experiment with 12 intensity levels and 8 pulse options — or turn it over to a partner for controlled play from up to 25 feet away.
10. We-Vibe Chorus couples' vibrator
Price: $189
The Chorus vibrator will have you singing with pleasure. This flexible, U-shaped vibrator can be used for solo stimulation (controlled by you or your partner) or inserted to make sweet music with the clitoris and G-spot while enjoying penetrative sex.
You can use the We-Connect app or just take the handheld remote along for the ride to vary the beat. The Chorus also responds to your movement to create unique new rhythms.