We include products we think are useful for our readers. If you buy through links on this page, we may earn a small commission. Here's our process.
Greatist only shows you brands and products that we stand behind.
Our team thoroughly researches and evaluates the recommendations we make on our site. To establish that the product manufacturers addressed safety and efficacy standards, we:
Evaluate ingredients and composition: Do they have the potential to cause harm?
Fact-check all health claims: Do they align with the current body of scientific evidence?
Assess the brand: Does it operate with integrity and adhere to industry best practices?
We do the research so you can find trusted products for your health and wellness.
Many of us have that music-obsessed friend or family member, who's either tweeting about the latest Drake album or constantly on the search for their latest favorite rare vinyl record.
As the holiday season approaches, you may be wondering what to gift that person. You're in luck — we've rounded up 10 thoughtful gift ideas for music lovers — from record players to coffee table books.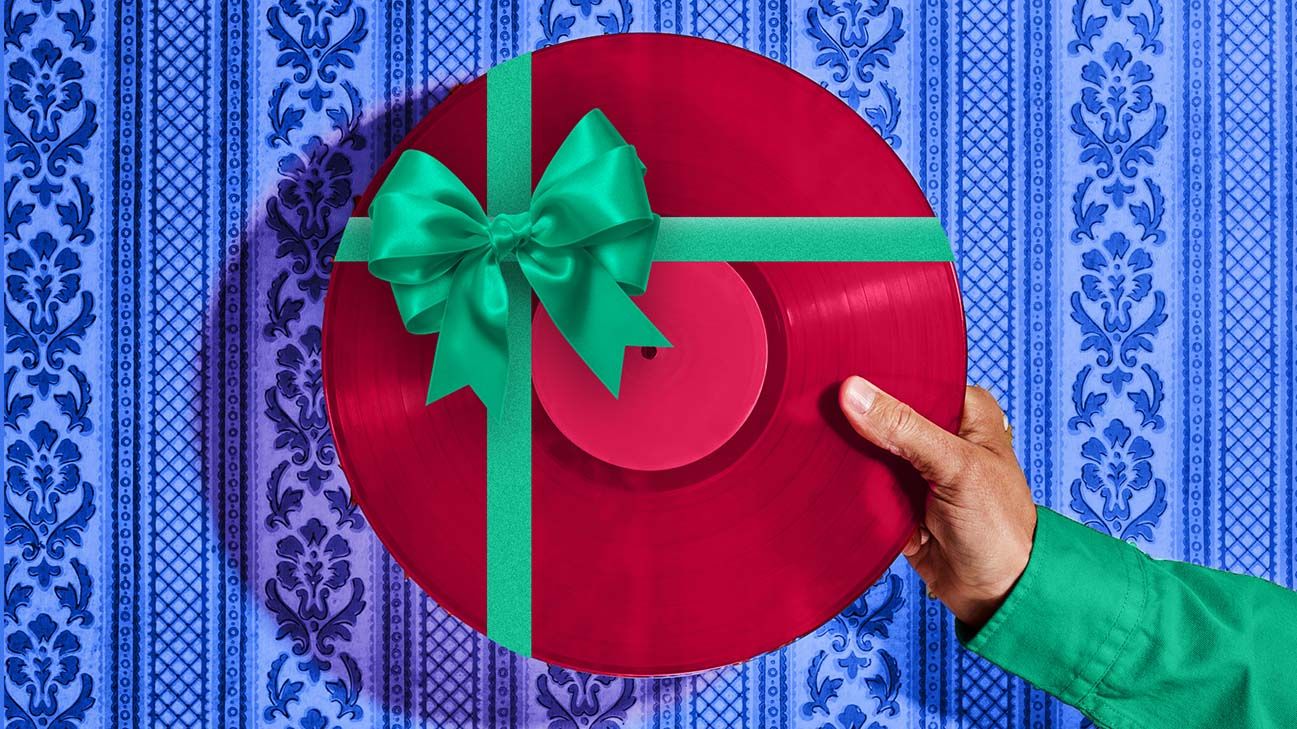 Sure, anyone can grab the latest album from the hottest artist; but you're probably looking for a gift that has a little more thought to it. Since music lovers tend to flow with the rhythms of life, we tried to get a little creative with our gift selections.
Here's what we considered:
Price. High quality music gifts tend to be on the more expensive side, but there are still some thoughtful and affordable options to add to a studio or music collection.
Usability. Sure, most collectors love a good display piece that can sit in a safe spot, never be opened, and collect value. But the most fun gifts are the ones you can use over time.
Returns. Speaking of usable gifts — the good ones also provide some nice returns on investment — and offer long-term benefits, such as learning a new skill or other enrichment.
$ = $10–$50
$$ = $50–100
$$$ = over $100
Enough tune-up. Let's get started!
Who doesn't love a good game of cards? Whether you're trying to pass the time with your family during Thanksgiving or hanging out with friends, this musical deck is sure to do the trick.
The cards split four music genres into four suits: Clubs are soul, blues, and R&B. Diamonds are folk and country. Spades is rock, and Hearts is pop. Music legends Beyoncé and Prince occupy the Queen and Jack of Hearts cards, while Elvis and Freddie Mercury are King and Queen of Spades. Special appearances are also made by David Bowie, Bjork, Lady Gaga, Madonna, and Whitney Houston.
If you, or someone you know, is a musical purist and still buys records, then this Victrola Eastwood record player is the perfect gift. Not only is it functional with three-speed turntables, it's also sleek and will turn any living area into decor heaven.
This player even comes with custom-tuned stereo speakers and Bluetooth connectivity — so streaming your favorite songs from your phone is no problem.
You can't have a vinyl collection without a place to store them. This storage rack from Urban Outfitters comes with three functional storage spaces: one rack for the actual record player, one for the record collection, and a shelf for all your other music essentials like a speaker or CDs.
Coffee table books are all the rage, and most music lovers would agree that displaying their favorite artists somewhere in their home is kind of a no-brainer. Now, you can do both! Earlier this year, the teenage musical phenom known as Billie Eilish released this photo book that includes everything from early childhood photos to pics of her life on the road.
If you have a Billie-obsessed friend, or admit to being one yourself, this book is a great addition to any collection.
Every music lover needs a reliable speaker, because sometimes, blasting music from your cell phone just doesn't cut it.
From the park to the beach, this portable (and waterproof!) Bose speaker is perfect for any occasion. It even comes with a built-in microphone for phone calls or the occasional FaceTime. It also comes in four colors: blue, yellow, black, and white.
If you're in the market for some noise-cancelling headphones, consider the AirPods Max. The over-ear headphones feature memory foam ear cushions, state-of-the-art audio technology, and even come in an array of different colors: space gray, pink, silver, green, and sky blue.
These could be perfect for long plane rides, or even tuning out the more annoying family members during the holidays.
For something a bit more personal, these acrylic music plaques will be sure to stun the music lover in your life. Whether you choose their favorite song or a tune that brings back memories for both of you, these plaques can feature the album cover or a personal photo of your choosing.
You can even request the plaque to come with a QR code! Your friend can scan the code and immediately begin listening to the song on their phone. This gift is great for someone who's a sucker for a personal touch.
Calling all vinyl lovers! Vinyl Me, Please is your one-stop shop for records both old and new. With a membership, an exclusive record will be delivered to your home once a month. It's kind of like the old-school Netflix subscription, but you get to keep what's in your queue.
You can choose how long you'd like to gift a membership: 3 months, 6 months, or 12 months. And recipients can pick records from four different genres: Essentials, Classics, Hip-Hop, or Country.
For the friend who loves throwing listening parties or hosting get togethers, this part music history/part recipe book is the perfect gift.
Booze and Vinyl takes albums from different genres and pairs them with a fun cocktail. For example, when listening to "Sticky Fingers" by The Rolling Stones at a boozy brunch, you might make a tequila sunrise or a Jack & Coke. The book even gives you liner notes of fun facts for each album and instructions on what to do before you "drop the needle."
There are music lovers who just love listening and there are music lovers who want to learn about the craft. Well, those who want to learn can do so from the best in the business without having to apply to The Julliard School.
With MasterClass subscription, music enthusiasts can watch individual videos from songwriters and producers who specialize in different skills. Gift Alica Keys' class to learn about songwriting and producing. Or indulge in Questlove's music curation and DJ'ing lesson. Other teachers include Nas (for hip-hop storytelling), Christina Aguilera (for singing), and Timbaland (for producing and beat-making).
Each class comes with more than 10 videos, so the $15/month price tag is definitely worth it.
If you're looking for a great gift for someone who loves music, the thoughtfulness is probably what's going to make it stand out. Any of the gift ideas above puts thoughtfulness out front, while presenting some nice harmonies between usability and affordability.