🎼 "I'd like some vitamin A…" "But, baby, it's cold outside…" 🎤
Salads aren't just cold country — a warm salad can be the difference between a crappy, chilly day and a smug, satisfied feeling while you're wrapped in a blanket in your living room.
Prepare to have your mind blown, your dressing drizzled, and your eggplant chopped.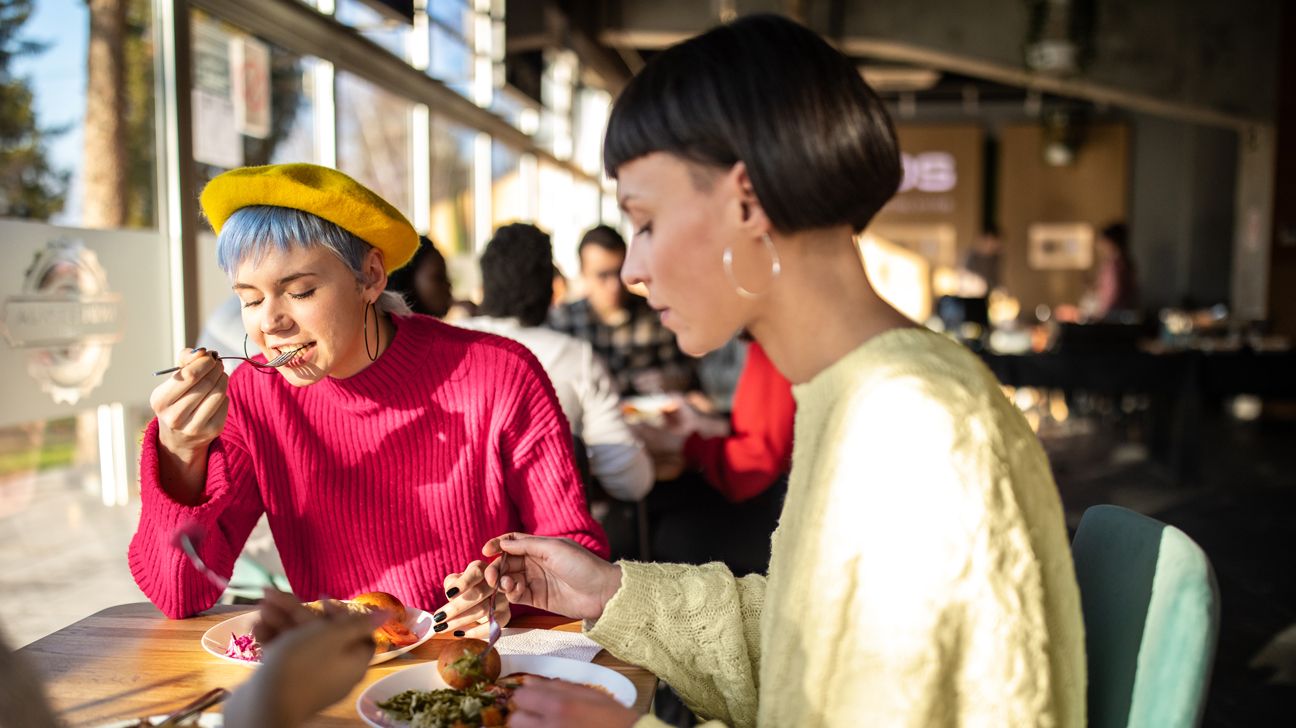 Believe it or not, a hearty, warming salad is much more satisfying than their roughly chopped, cold lettuce counterparts when the temperature is dropping outside.
Roasted squash and root veg, thinly sliced fruit, wild rice and quinoa — drooling yet? If you're not, you're wrong.
As for dressing, leave the murky bottled ranch in the back of your fridge, and reach for fresh citrus, honey, and seasonal spices instead.
Meat the most satisfying salads out there.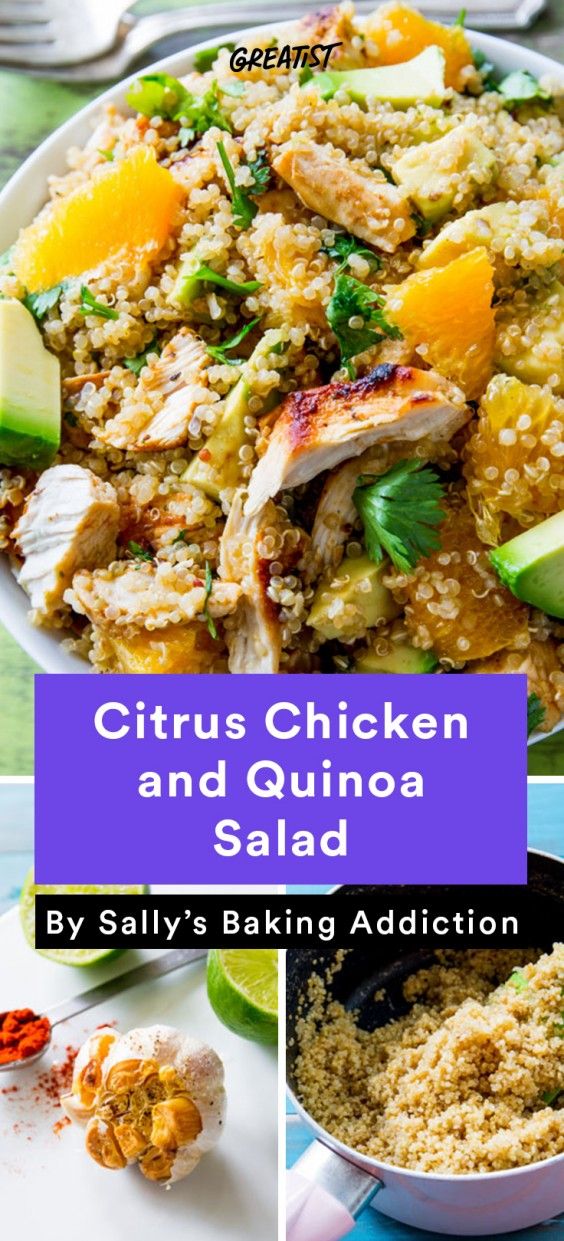 A warm grain salad is as cozy as any one-pot pasta dinner, but packs a sh*t-ton of protein.
This bright quinoa and chicken salad is coated in a lime and orange dressing, with chunks of buttery avocado in every bite. The citrus element adds an extra kick that rounds off the whole shebang.
Basically, just take the mixing bowl and a fork to the couch: You're going to be there for a while.

🎼 Fried egg, fried egg, gotta get down on fried egg… 🎤
We're rethinking our weekend breakfast plans thanks to this wedge salad. Bacon, egg, and cheese will soothe the Sunday morning hangover, but where are the greens?
Plunk a large slice of lettuce on the grill, throw a few onions and bacon next to it for good luck, and fry an egg. Place the egg over the lettuce and fixin's, and add a big handful of feta. Ohhhhhhf*ckinyeah
Cheese Louise!
Roast onion and fennel with the rich sweet potatoes (or parsnips), then toss with a simple balsamic vinaigrette.
The best part? Dot the salad with seared halloumi cheese — yes, literal grilled cheese — and serve straight up or over a bed of greens. You get your veggie and that coveted dose of halloumi.
Try and beet this on a cold day. Did you know that the green tops of beets are totally edible (not to mention delicious)?
Roast the beets and cook the greens, bringing them all together under an orange-kissed dressing. Serve alongside some slices of sourdough toast smothered with goat cheese.
Try to share with as many friends as you're legally allowed to be around at the time of writing. But we won't blame you if that proves impossible (because the food is so tasty, not because of COVID restrictions, but also because of that).
Veggie-centric dishes that fill you up just as much.
Can you tell this is one of those salads that doesn't even make it from the serving dish to the dinner plates?
Let's review: tender brussels sprouts with tart and crunchy quince tossed in a sweet and spicy dressing. Just grab a fork and start spearing.
PS: If you can't find quince, use apples and pears, although the former is… well, quince-essential of fall.
Toast fennel seeds in a pan to draw out their licorice-like scent, then toss them into a mixture of shallot and olive oil. Add the sliced carrots, bake them until they're sweet and tender, then toss it with sweet sliced apple, a bright citrus dressing, and sesame seeds.
No carrots (or just not a fan)? This salad would be just as satisfying with sweet potatoes or parsnips.
This dinner salad is so stunning you may have to close your eyes to eat it. But also keep them open to look at the beauty. Maybe just wink at it.
The tender roasted cauliflower and crispy baked chickpeas are warm and mild. But take one more bite and you'll taste sweet sun-dried tomato and briny Kalamata olives.
Serve the hearty toppings over mixed greens (we love peppery arugula!). Bonus points if you use purple and green cauliflower.
When your friend said "bring a salad" to her potluck, she thought you'd just throw some veggies into lettuce. She forgot to factor in one thing. You had other plans. Sliced-pumpkin-with-cranberries-and-wild-rice kind of plans.
This is essentially fall on a platter and could serve as a meal in its own right.
Salad you can soak up with bread? OK, twist our arm.
This soupy eggplant and tomato-based zaalouk probably wasn't what you were thinking when you read "salad," but change can be good, and zaalouk more so.
Grab a slice of pita (or five) and dip, dip, dip away.