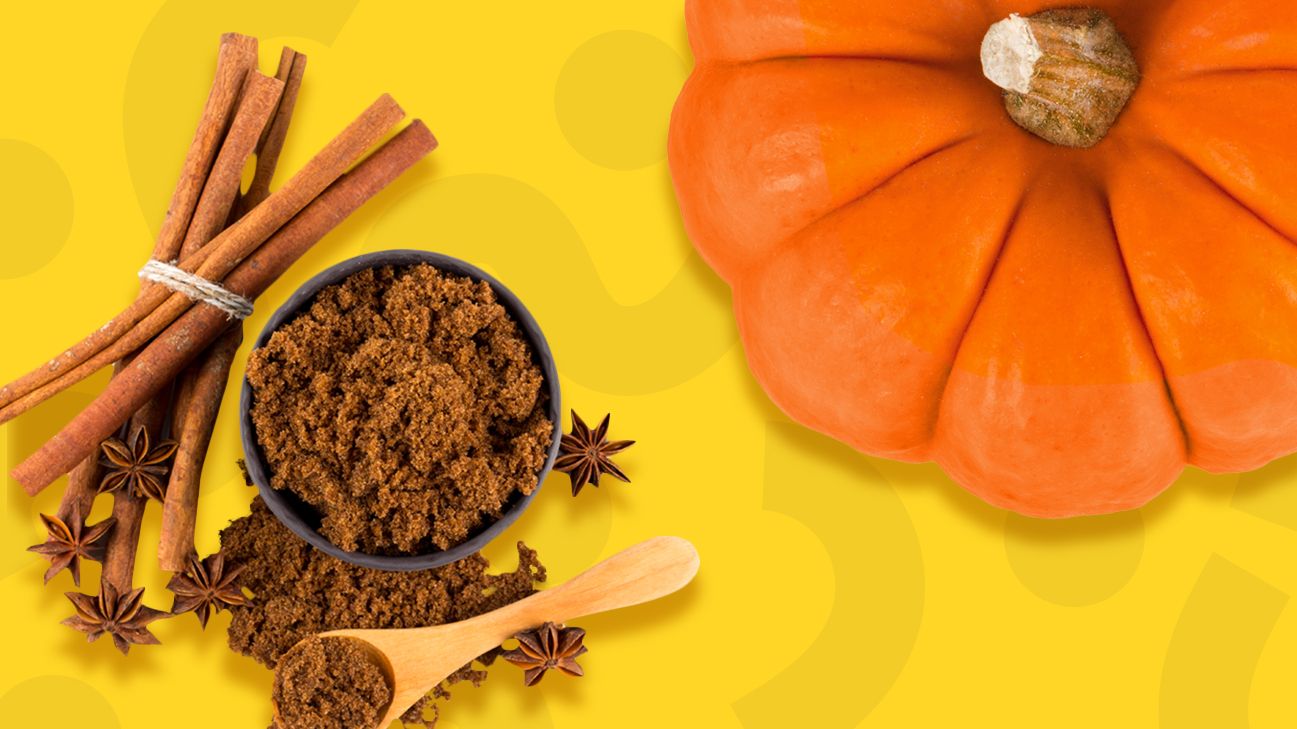 We include products we think are useful for our readers. If you buy through links on this page, we may earn a small commission Here's our process.
Greatist only shows you brands and products that we stand behind.
Our team thoroughly researches and evaluates the recommendations we make on our site. To establish that the product manufacturers addressed safety and efficacy standards, we:
Evaluate ingredients and composition: Do they have the potential to cause harm?
Fact-check all health claims: Do they align with the current body of scientific evidence?
Assess the brand: Does it operate with integrity and adhere to industry best practices?
We do the research so you can find trusted products for your health and wellness.
We include products we think are useful for our readers. If you buy through links on this page, we may earn a small commission. Here's our process.
Deep down, are you a super basic B who's excited about PSLs, sweater weather, and holiday-scented hand soaps? Us too.
But, if you're limiting sugar or on the keto diet then you may find it kinda difficult to indulge your pumpkin spice cravings. Most everything pumpkin spice is LOADED with sugar.
That's why we've rounded up all of our favorite low sugar, no sugar, and keto-friendly pumpkin spice products and recipes just for you (but also ourselves, TBH).
Naturally occurring sugar — like the stuff found in fruits, veggies, dairy products, and grains — is pretty cool with us. It comes paired with fiber, nutrients, and antioxidants, and provides energy for your body.
Added sugars, however, can be a bit of a problem. These are the sugars found in things like candies, cakes, ice cream, and other desserts, along with the sugar you might add to your coffee or tea. Oh, and unfortunately that includes most of our favorite seasonal pumpkin spice treats. Sad face.
While it's not realistic to completely remove added sugar from your diet, eating too much can harm your teeth and may lead to weight gain, type 2 diabetes, heart disease, and even depression. And most people are doing just that — to the tune of about 17 teaspoons of added sugar A DAY.
So, with the holidays upon us, what better time to resolve to eat less added sugar? Luckily, there are still plenty of goodies you can partake in!
So, to avoid added sugar over the holidays you might need some sugar-free tools in your arsenal. While there are plenty of zero-calorie sweeteners to choose from, these four stand out above the rest:
You can also buy syrup and brown sugar alternatives — perfect for your holiday baking needs — made from these sweeteners.
If you're limiting sugar but not trying to reinvent the wheel, then you may be on the lookout for some ready-to-eat pumpkin spice treats that will sate your fall cravings. All of these products are keto-friendly, and either completely free of or very low in added sugar.
This dairy-free, pumpkin spice half-and-half from Califia Farms is unsweetened and totally free of added sugar. With your favorite coffee and zero cal sweetener, a luscious, sugar-free, homemade PSL is totally within reach.
And if you need a snack to enjoy with your sugar-free PSL, you can't go wrong with these limited edition PSL cookies from FatSnax. They're chewy, gluten-free, and only contain 3 grams of sugar alcohols — though peeps with IBS or sugar alcohol sensitivities might want to limit these cookies.
RUUUN! These Walmart-exclusive, stevia-sweetened white chocolate chips have all your favorite pumpkin spice flavors and NO added sugar. They're great for fall baking but also perfectly snackable.
Love pumpkin spice, but also sweet, sweet gains? This protein shake from Premier Protein's got your number. It packs a whopping 30 grams of protein per serving, with just 1 gram of sugar.
These mini cheesecakes are PRECIOUS, and ready to eat after just a brief thaw. This one features creamy pumpkin cheesecake on a vanilla almond flour crust, with a dollop of whipped cream on top (all with no added sugar, ofc).
And here are some of our favorite low sugar, no sugar, and/or keto-friendly pumpkin spice recipes that will make your kitchen smell amazing and most definitely get you in the fall spirit.
Some of these recipes call for a smidge of maple syrup, but if you're avoiding sugar you can replace that with one of the sweeteners listed above or use sugar free maple syrup.
Pumpkin. Chocolate. Chip. Cookies. Does more really need to be said??? Also, these beauties are totally keto-friendly, gluten free, and free of added sugar.
These pumpkin spice oat pancakes, while not keto-friendly, are completely free of added sugar. Just a drizzle of honey, maple syrup, or a sugar-free syrup would set these off and make them the perfect, sweet-but-not-too-sweet fall breakfast.
Eating on the go? This light but flavorful smoothie has all the flavors of pumpkin pie with just 1 teaspoon of maple syrup for sweetness.
These low carb pumpkin bars with rich cream cheese frosting are perfect for a crowd. The pumpkin keeps them ultra-moist, and this recipe is bursting with fall flavors (but absolutely not bursting with sugar).
And finally, you can make these blondies for a sweet, chocolatey, nutty (from almond butter), and of course pumpkin-y kid-friendly treat… or for you to hide from the kids and sneak bites of when they're not looking. We get it.