I try to remain positive about most things with respect to travel. Because the truth is, whatever is going to happen is going to happen. I've never changed my travel plans in response to hyped headlines because, in all honesty, it all tends to work out. That said, I write this to you from Medellín, Colombia, after having just purchased a last-minute flight home to New York.
When I started my 3-month trip to Mexico and Colombia, I had heard about the novel coronavirus, but I thought it was over-hyped. Then, suddenly, it was everywhere. Stocks are plummeting, airlines are losing billions of dollars, exchange rates are jolting in every direction. Coachella is cancelled. They're closing Disneyland. And Broadway.
My dad — the least alarmist person you could ever meet — asked me when I was coming home. So, last night, I bought a ticket back to New York. I wasn't supposed to come home for another month.
It's not that I'm scared of the virus. I certainly don't want it, but I don't think we're in a zombie apocalypse. But seeing the state of pandemonium in New York and the rest of the country, my biggest fear is not being able to come home.
I'm not the only professional traveler who has been impacted by this situation. But we're all reacting to these changes differently. Some of us are not letting it stand in our way. For others, it's all about hoarding toilet paper and barricading the windows.
The choice to travel at this time is deeply, deeply personal and one that you have to make for yourself. But if you want to hear from the professionals who depend on travel for a living, here's how they're adapting to travel in the age of COVID-19.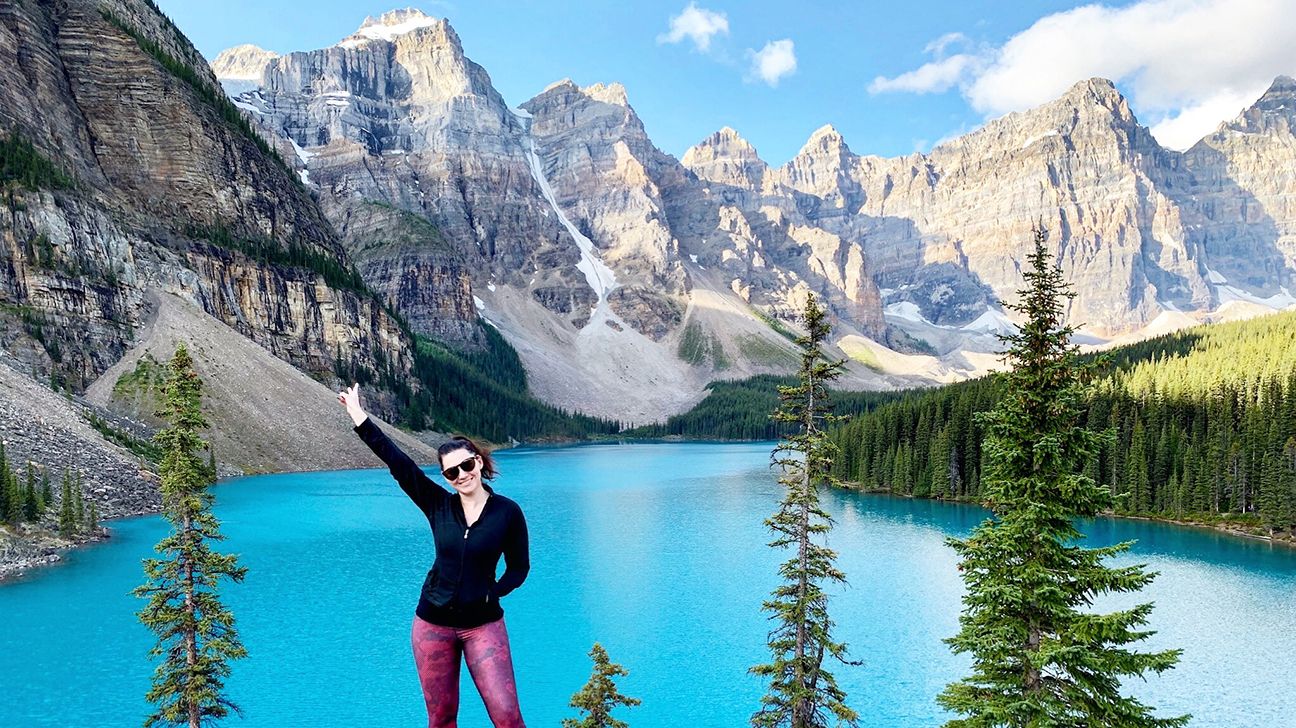 Profession: Freelance writer
Travel frequency: Monthly
Business or pleasure: Both
Has COVID-19 impacted your travel? "I had a 10-day work trip scheduled for this coming Monday that has been postponed, and many local events here in New York City have also been canceled. It's been a difficult situation.
"As things have escalated, my view on how things should be dealt with has changed. As someone who is not at high risk, I had the mentality to just live my life, and whatever happens, happens. But as I've learnt more, I've learned that just because people fall in the young and healthy bracket does not mean they aren't causing damage to others by traveling.
"I think it's a really difficult time for everyone, and we need to make sacrifices to help minimize the spread. Since I had a big trip planned that was canceled, I have no imminent travel plans until late April. When the time comes, I will reassess.
"Locally, I've been minimizing my use of the subway, my co-working space, and just moving about town in general. Obviously, I've been washing my hands and using hand sanitizer frequently, although that's nothing new.
"It's tough and isolating, but it won't last forever, and I think the sooner everyone does the same, the sooner things will hopefully get back to normal."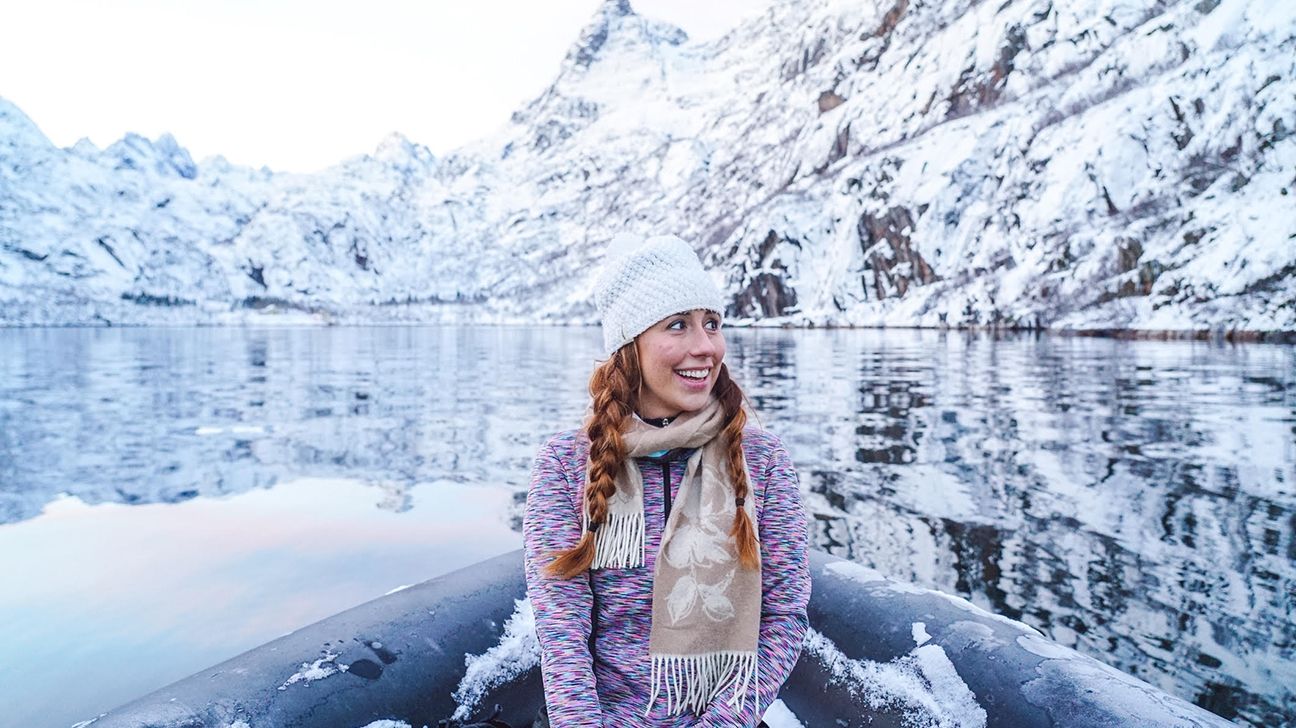 @trustedtravelgirl; www.trustedtravelgirl.com
Profession: Travel journalist, host, photographer
Travel frequency: 80 percent of the year
Business or pleasure: Both
Has COVID-19 impacted your travel? "As someone whose profession is to share travel tips and destinations, I have unfortunately had multiple trips canceled and indefinitely postponed.
"The entire travel industry is reeling, as many destinations have closed the typical tourist attractions like museums and anywhere people gather. However, travel is now cheaper than ever. If you aren't at risk, you can find trips to Europe for as low as $250 and business class round-trip for as low as $3,000.
"It's also the best time to book travel in general. I've begun to book my Christmas travel and August travel, as all flights booked this month on many U.S. carriers are no longer imposing a change fee.
"To live the life I want, I will still be traveling; just extra-cautiously. I'm no longer accepting drinks on planes, and while I normally wipe my seat and tray table, I'll be doing this more than ever. I'm showering the moment I land, and I'll be Lysoling hotel rooms for extra safety. I will not touch my face, I'll wash my hands at every opportunity, and I will be avoiding my parents unless I quarantine myself, as I wouldn't want to bring COVID-19 to them."
Profession: Sales executive of Grupo Posadas Hotels in Mexico
Travel frequency: Monthly
Has COVID-19 impacted your travel? "I travel at least once a month for work in order to promote our properties in Cozumel with travel agencies and tour operators. I went to Illinois and Minnesota, where there were some confirmed cases already, so I did some research in order to know how to protect myself.
"I looked for serious medical sources because what's being spread on the media has a lot of hysteria and I didn't need that before traveling to places where there were confirmed cases. I just came back from Minneapolis and there was no extra screening at the U.S. airports, sanitary stations, or anything like that. So it's kind of incongruent for me that the chaos in the media doesn't reflect on actions being taken by governments in daily life. So what's really causing harm is hysteria.
"On the other hand, our travel agents are struggling with the paranoia since their clients are acting around this fear and trying to change their travel plans. So far in our properties, we haven't seen an increase in cancellations beyond the norm. The only thing is that the pace has been slower versus last year. Fear is not going to protect me in any way, but actual actions like washing my hands will."
Profession: Luxury travel advisor
Travel frequency: Monthly
Business or pleasure: Both
Has COVID-19 impacted your travel? "I have some clients that have expressed fear and concern about traveling, and because of the Europe travel ban I now have clients scrambling to get home from Scotland and the Iceland clients pushing their trip back. I also have clients with trips booked to Italy later this year, but all we can do right now is wait it out. I'm not letting it affect my personal travels, either, and will be heading to Miami in a few weeks."
"I'm an avid traveler, for both work and pleasure, living in New Rochelle, the epicenter of the virus in New York. I believe that we shouldn't stop living our lives because of this. It's scary, and we absolutely should do our best to take care of ourselves — and for me, consider the safety of my clients, as well — but I think we shouldn't let the panic and hysteria affect the things we enjoy, like traveling, as long as we can safely still do so."
Profession: Professional photographer
Travel frequency: 50 to 75 percent of the year
Business or pleasure: Both
Has COVID-19 impacted your travel? "[COVID-19] has greatly impacted my business and ability to travel. It feels too risky to plan anything at this moment in time, and in fact I completely canceled my March and April travel plans. As things are uncertain, I'm not planning any travel for the immediate future.
"NYC was declared a state of emergency, and serious quarantines are going into effect this week, so, in a sense, I am being forced to stay home and try to work remotely. I originally had plans to travel to Europe from mid-June until the end of July, and my current passport expires in June. I was prepared to rush my passport renewal and now am not in a hurry to do so.
"The precautions I'm taking are to stay home until there's a more clear path set out by our government for testing and care. I'm stocking up on my vitamins and supplements while also getting back to immunity-boosting practices like diffusing essential oils, breathing exercises, yoga, and cooking as much whole foods as possible. I also may now have the opportunity to write some articles and work on a book I've been wanting to work on for years."
Profession: Joyride Coffee Distributors
Travel frequency: Every 11 days
Business or pleasure: Mostly work
Has COVID-19 impacted your travel? "Initially, I didn't think [COVID-19] would impact my ability to travel, but as the days go by it seems more and more likely that it might. I'm more concerned that there will be some sort of domestic travel restrictions or flights may get canceled. My ability hasn't been impacted yet, but I want to make sure I get home on this current trip to ensure I don't get stranded away from home.
"For business it seems that for the next few weeks, I'll be doing far more video calls and phone calls than in-person meetings. I've certainly limited my time at the airport — usually I like to arrive early and walk around, have a meal, and take my time before a flight. Now, I go directly to the gate and limit my exposure to my surroundings.
"I've also started taking mental notes of what my hands touch and when. As I got to my final destination, I washed my hands thoroughly; wiped down all of the relevant surfaces on my luggage, phone, keys, wallet, etc., with alcohol wipes; and changed to a pair of fresh clothes.
"Lastly, I don't wear a face mask. I think that gives people a false sense of security. It's ultimately only really effective in reducing infections if you're already sick. Plus, it seems like there is a limited supply out there, and I'd hate for hospitals to have limited access to items like masks if people out there are using them unnecessarily."
Profession: Travel blogger
Frequency of travel: Monthly
Business or pleasure: Both
Has COVID-19 impacted your travel? "I've had many travel plans which are now postponed or have simply changed my entire schedule. Since I cannot really travel back to Europe at this time — I'm mostly based between NYC and Europe — I'm planning to fly back eventually from my current location in the U.S. to Mexico. My plan is to stay there, working remotely, while monitoring the travel advisories and changes around the world."
"I have not really changed my travel behavior as much since I normally travel with hand sanitizer, wipes, and such from general experience. Now I'm trying to find my way back to a place where I can stay put for a while and postpone my more lengthy travels for a later time. As a New Yorker, I feel this city has taught me to stay cool under pressure and to try to be prepared for anything.
"I am taking regular precautions such as buying food, staying alert, washing my hands more often, not skipping out on taking my supplements, eating healthy, doing yoga and meditation, and just avoiding big events and crowds. I'm staying hopeful that this situation will resolve itself so that I can get back to my true passion — travel!"
Profession: China expert, travel advisor
Frequency of travel: Two or three times per year
Business or pleasure: Both
Has COVID-19 impacted your travel? "I probably heard about the coronavirus before almost anyone in the U.S. I follow several Sino-focused news feeds. As I watched the situation in China develop and every single one of the bookings I had begun to work on cancel or postpone, I basically put the Asia side of my business on hold and now am handling a few long-term clients for mostly simple stuff. So the effect on my business has been that it essentially shut it down.
"I have not traveled this year. I did plan to travel to Mongolia in the fall. I have postponed that, not for fear of [COVID-19] but out of concern for things like quarantines, canceled flights, etc. I have been in the business a long time, and perhaps the biggest lesson I've learned is that you can't talk someone into going somewhere if they are truly afraid. You can counsel and nudge and suggest, but if you do talk someone into a trip they do not wish to take, they will remember you at every little inconvenience. And if something seriously goes wrong, you start getting into liability issues.
"I am generally pretty adventurous. I have been in the business long enough. I dealt with 9/11. I was in China during the SARS pandemic. I remember Tiananmen Square and was there not long afterward to begin a 2-year teaching contract. I have poo-pooed many a travel scare. But this one is different. I am telling anyone who asks to just chill for a bit. By next year, we should be fine, and people have short memories."
@itsatravelod; It's a Travel O.D.
Profession: Remote job specialist and content creator
Travel frequency: 1 week per month
Business or pleasure: Both
Has COVID-19 impacted your travel? "I work remotely, so I am location-independent and can work from home. In terms of work, I have been able to continue offering my services and selling my workshops online.
"My next retreat was scheduled for this May in Colombia. Because of warnings from the country's health department and general advisory surrounding [COVID-19], we had to postpone. While we do have new dates set for October 11 to 16, 2020, [the] coronavirus is affecting this side of my business, which isn't online-based. We were forced to do last-minute changes and cancel/reschedule reservations on location, and we'll have to offer one less group trip this year.
"In terms of my actual travel behavior, I have a leisure trip with family coming up in 2 weeks. While we would like to remain positive and think our trip is still happening, we're bracing for any changes that might arise due to the virus."
Meagan Drillinger is a freelance travel writer who lives a life in two worlds: One is in New York City. The other is out of a suitcase. For her, there is no greater gift than the ability to inspire others to get on a plane and go. Visit her blog or Instagram.