We include products we think are useful for our readers. If you buy through links on this page, we may earn a small commission Here's our process.
Greatist only shows you brands and products that we stand behind.
Our team thoroughly researches and evaluates the recommendations we make on our site. To establish that the product manufacturers addressed safety and efficacy standards, we:
Evaluate ingredients and composition: Do they have the potential to cause harm?
Fact-check all health claims: Do they align with the current body of scientific evidence?
Assess the brand: Does it operate with integrity and adhere to industry best practices?
We do the research so you can find trusted products for your health and wellness.
On seeing this article's headline, you may have had one of the following thoughts:
Why does anyone need a guide to masturbation when it comes so naturally? (Sassy answer: It doesn't for everyone.)
Oh, good, some new techniques! (This is correct.)
Phew! Maybe someone is finally going to answer the questions I've been too embarrassed to ask. (You'd be right there.)
Gross, they're trying to lure in readers by talking about wanking. (You're here, aren't you? So come along for the ride and discover something.)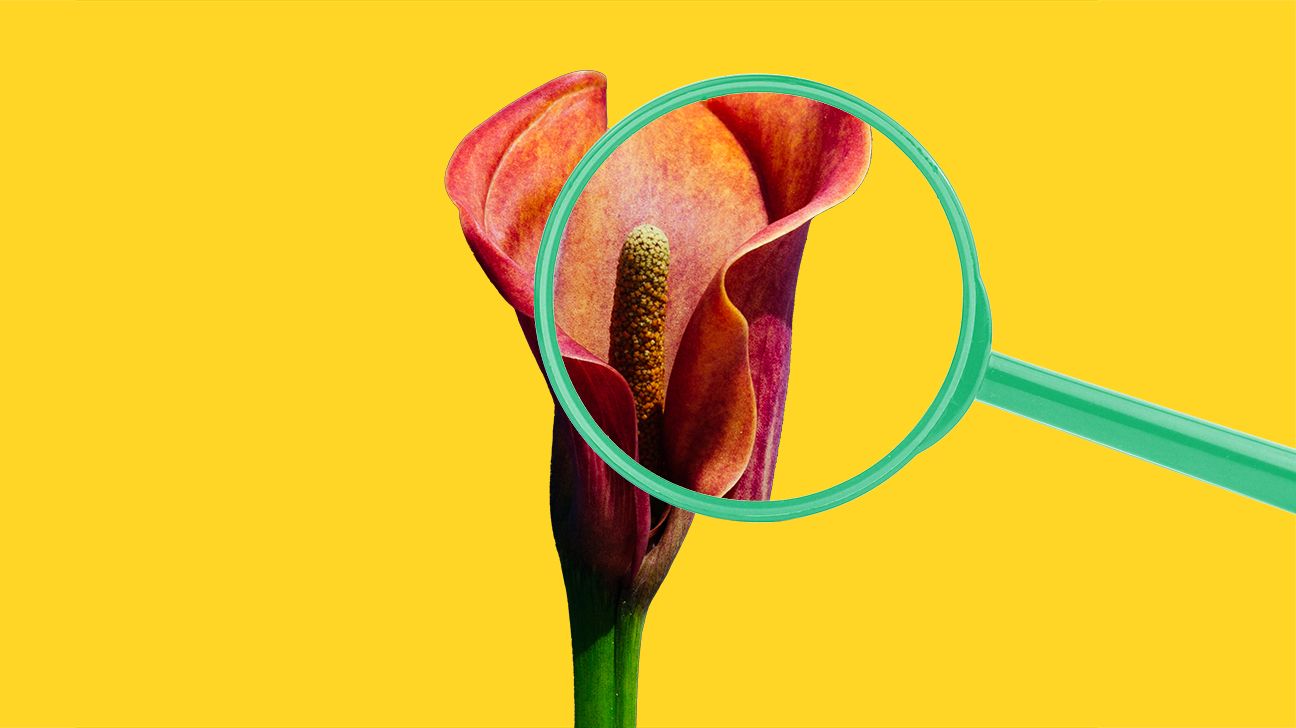 No matter which of those above groups you're in — even you, No. 4 — you may be pleasantly surprised that there's more to learn about sexual pleasure and vaginal stimulation. Even if you have a vagina, it didn't come with a user manual.
We've gathered info and busted some myths with the help of Denver-based sex and intimacy coach Irene Fehr.
"There are a lot of people with vaginas who, as little 3, 4, and 5-year-old girls, discovered masturbation by accident — 'Oh, rubbing against that feels really good,'" Fehr says. "They know it feels good, and they continue to do that. Then there are others, myself included. I didn't masturbate until I was 33."
In 2017, a nationally representative survey of 2,021 people found that 64 percent of men had masturbated in the last month — but only 40.8 percent of women had their own fap party.Herbenick D, et al. (2017). Sexual diversity in the United States: Results from a nationally representative probability sample of adult women and men. https://www.ncbi.nlm.nih.gov/pmc/articles/PMC5519052/ On top of this, 8.2 percent of men and 21.8 percent of women had never had a go.
(The study didn't look at different genders, only biological sexes, so it didn't provide the full picture. But it did show a clear shortfall on the ladies' side.)
Why isn't everyone doing it? We live in an era when Dolly Parton talks about vibrators onstage at the Emmys, so it's not just about cultural prudishness.
(Also, is there a point at which you can masturbate too much? We went a little deeper… figuratively speaking.)
Dozens of advice columns out there will tell those with vaginas who don't masturbate, or who have trouble achieving orgasm when they do, that they just need to relax to the "right" extent, find the "right" environment, and touch the "right" places.
The result is yet another source of shame for people who have vaginas who are made to feel they're not doing it… well, "right."
But Fehr says that the problem might stem from the fact that not all people with vaginas are created equal — so different things are likely to get them off.
When it comes to getting off, sexual arousal comes in many packages. Some people's clitoral nerve endings are close to the surface, so light touch can get them off, while others' nerve endings are deeper, so a little more digging (proverbially speaking) is the route to an O.
For those who need a deeper level of stimulation to reach orgasm, Fehr recognizes that "it might feel OK to touch yourself, but it's kind of like touching your arms or your legs. It isn't really doing anything."
A vibrator isn't the answer for people whose nether regions are less sensitive, because what they really need is external, energetic stimulation from a partner (or from porn) to build up their desire.
It's like the difference between being an introvert and an extrovert, only in terms of sex instead of talking at parties.
"The key is to start developing your own sexual fire from within, so that you're not wholly dependent on a partner," Fehr says. "This means you can access that energy sustainably of your own accord."
In short: Find your own groove and don't be afraid to try different things to get there.
Whether you're a sexual introvert or extrovert, you may enjoy a little anatomy refresher course — less of a textbook diagram and more of an in-depth exploration of your own private parts.Textbooks are not sexy, by their very definition.
For the regular masturbators, this means setting aside your favorite sex toy and using the tools you were born with… and maybe also a mirror.
Give yourself extra time for this, and make your surroundings comfortable (it might seem silly, but you can get out those candles and soothing music if you want — romancing yourself once in a while, as opposed to just going to town, never hurts).
"A lot of people will learn how to masturbate with the vibrator to get to orgasm, but they often don't know still what feels good to them all over," Fehr explained. "If you're exploring yourself with a finger, it has thousands of nerve endings. You're registering so much more. That's a harder one for people with vaginas because it takes more time, a lot more patience, and a lot more capacity for seeing all that's down there."
This is about more than just rubbing one out. Rather than stampeding straight for that Big O, try looking at your labia and clitoris in the mirror as you touch them, experimenting with different sensations and noticing how they change.
Even if that doesn't make you reach orgasm, it's still an enjoyable experience, and Fehr says removing the goal of an orgasm can be helpful in reducing that performance anxiety.
It will also help you know what to ask of a partner in future.
There's no one way, but we explained the practical and emotional aspects of following the yellow brick road to an O.
You don't only have the capacity to reach orgasms through clitoral or even vaginal stimulation, however. There's a whole world at your disposal.
Through deep, massage-like penetration, some people can also experience cervical orgasms. At the other end of the spectrum, others can have nipple orgasms or full-body orgasms with no genital touch at all.
Some lucky folk can even get there by having their knees touched, or through breathing techniques. And of course, there's also that porn staple — female ejaculation. (Yep, it's real.)
If you want to develop your ability to enjoy any of these orgasms, there are some excellent resources at your disposal.We explored the world of orgasms and looked at the different types in more detail.
An understanding of how your body and mind work in relation to your sexual desire should unfold entirely at your own pace. With this said, some people need encouragement and education from external sources — and there's no shame in it.
Find a good sex toy shop
The employees of many of these stores have an encyclopedic knowledge of pleasure to share with customers as they guide you through what to buy. (Seriously, you never knew so many lube options existed.)
Female-owned spots like Babeland, Come As You Are, and Good Vibes are all excellent bets, but also check out local shops near you. Some places also offer classes.
(If you're a bit short on dollars, you needn't deprive yourself of such glee, either — we put together a rundown of the best sex toys you can get for under $10.)
HappyPlayTime
This app features an adorably anthropomorphized vulva that you're encouraged to stroke in different ways after reading different lessons about female anatomy.
"The fact that we're talking about female anatomy and pleasure in a fun way very much serves the cause," Fehr says of this playful app.
If you'd rather use apps that help you find romantic partners instead of prodding animated vulvas, we've got you covered.
OMGYes
For a one-time fee, you can access 62 videos about the different ways women experience pleasure, plus 11 "touchable" videos of actual vulvas that you can use on any kind of touch screen or computer.
We dig any site that comes with a science-based approach, so feel free to explore its content and find out a bit more about how your body ticks.
Sex coaching
If you're experiencing low libido, pain during sex, or an inability to orgasm, individual coaches are out there. Good ones will help talk you through the underlying issues that affect your sexual pleasure.
These sessions can occur in person or via video conferencing (let's be real, post-COVID, this will mostly be a video deal).
We spoke to sex coaches and experts about the top sexual fantasies they encounter — get to know and see if you can take inspiration from them.
Sexological bodywork
This is pretty much exactly what it sounds like. "It's a one-way arrangement where you're experiencing being touched, but there is no reciprocation," Fehr explains. "It's like a massage, but with a sexual aspect to it."
Only the state of California recognizes this profession, but practitioners in other states have found loopholes to avoid being classified as prostitution.
It may be a bridge too far for many people — but it may help some.
Porn
Of course, there's also pornography, erotica, and, say, a good episode of "Outlander" to help you along.
Fehr cautions against using porn as a regular substitute for human connection, however, because unlike those actors on the screen, humans are messy and complicated. And it can sometimes interact with real sex in problematic ways.
But if what you want is a good source of arousal in the moment, go for it.If you're curious about entering the world of camming, here's everything you need to know about the etiquette.
To make any of this work, what we all truly need is to get over the notion that having and vagina and masturbating is anything but awesome.
"Women enjoying themselves sexually is a taboo," Fehr says, noting that much of society still believes that "women becoming lascivious and desirous can lead to only disaster."
Well if that's true, then bring on the apocalypse. Sexual pleasure is for everyone — here's what 1,500 people said was the biggest benefit of sex.
Sabrina Rojas Weiss lives in Brooklyn, surrounded by her fellow freelance writers and competitive stroller-pushers. Her work has appeared on Refinery29, Yahoo, MTV News, and Glamour.com. The views expressed herein are her own and are meant to be taken with a grain of salt. Follow her on Twitter @shalapitcher.