You're here! That means it's Monday, or it's feeling like one. Don't worry — Greatist has your back. Subscribe to our newsletter for direct access to Mondays with Minaa, a mental health column by our resident self-care expert, Minaa.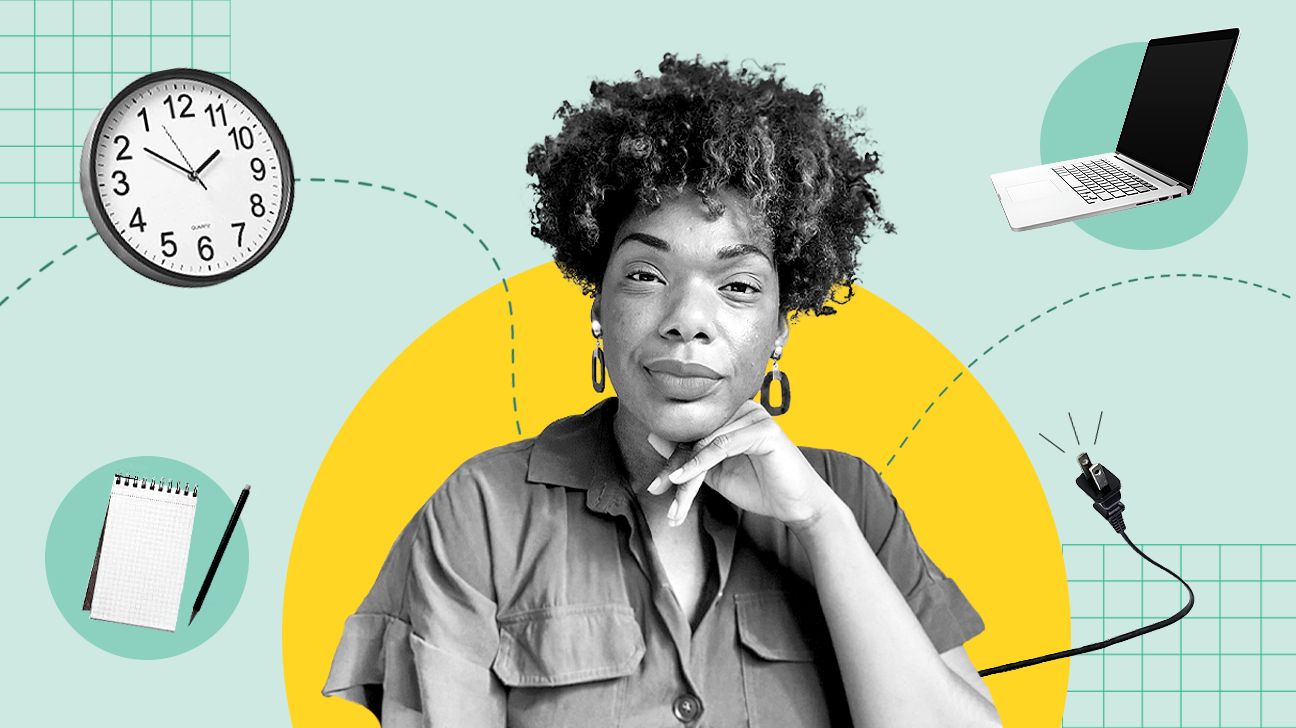 Hi and Happy Monday!
During the month of April, we talked about decluttering our physical and mental spaces — important work that's always necessary, no matter the season.
Since spring serves as a reset for nature, let's continue with that theme and explore ways we can do our mental resets to promote our mental health.
The idea of a reset sounds great because it implies beginning again with a clean slate. Not that you're ignoring reality, but you're going forward with a different (if not better) sense of direction. While that can be invigorating, it can also cause us to forget about an important part of resets: rest.
With everything that's taken up so much of our mental space recently (the COVID-19 pandemic, social upheaval, etc.), a lot of us feel exhausted. If you want to hit the reset button, it's important to first find rest, so you can have the mental capacity to enjoy what's next.
Here are two focus points for this week:
Productivity reset. We're not machines wired to be moving at a fast pace all the time with no breaks. There's no reward for being stressed or burned out. However, there is a lot to gain from having mental clarity, peace of mind, and a well-rested spirit. Give yourself permission to prioritize rest during your workweek by taking a mental health day off, or inserting more balance into your busy schedule.
Physical reset. Are you feeling a heaviness in your body that no amount of sleep seems to lift? Our stress gets stored in our bodies over time, creating tension that can only be relieved through physical maintenance and rest. Give yourself the space to stay in bed for a few extra minutes (if you can). If you can stay off your feet a little more, do so. Try nurturing your body with some stretches, a bath, or even a massage to end the day.
I'm excited for you to get the rest you deserve. Next week we'll be touching on the topic of resetting some of our habits. Stay tuned!
With love,
Minaa