Sure, hiking the Appalachian Trail is an experience no one ever forgets. But the United States is a pretty big place, with tons of opportunities for hiking and camping in spots that don't attract millions of tourists every year.
If you're looking for a little activity or just some peace and solitude, we've got the solution — actually, 41 of them.
These "hidden" trails either are physically hard to find or have limited traffic. Newbie hikers can take a stab at some strolls up to a mile long, while more experienced folks will love the long-distance treks.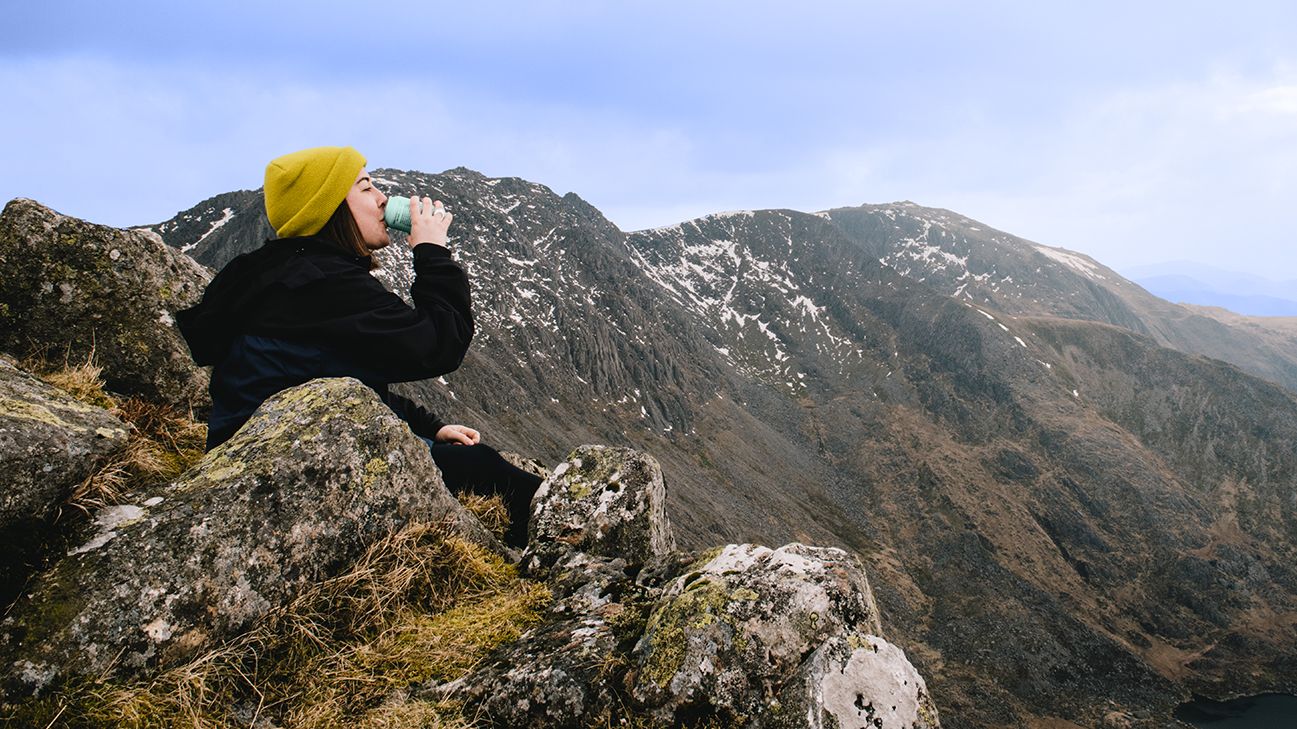 So, lace up those hiking boots, buy a map, and, most importantly, pack a sense of adventure!
PSA. Some of these parks and trails may not be available during the COVID-19 pandemic. Check ahead to see if you'll be able to hike in your chosen spot.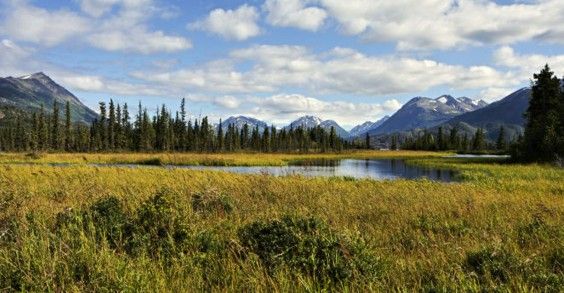 Location: Soldotna, AK
Length: 1.5 miles
Skill level: Easy
OK, so the first part of this trail isn't so spectacular. But once you get to the loop, you'll find Hidden Creek (literally hidden in a grassy marsh), glistening Skillak Lake, and a breathtaking view of the Kenai Mountains — no manmade stuff in sight.
It's a relatively easy, family-friendly hike, and there are a bunch of fishing spots around the creek. Looking for more adventure? Start on one of the longer trails off Skillak Lake Road.
Location: Stanley, ID
Length: 28.1 miles
Skill level: Difficult
The Sawtooth Mountains usually steal the spotlight, but this lesser-known range offers equal opportunities for scenic long-distance treks.
Forty years ago, a proposal to create a national park where the mountains currently stand failed. Today, it's a place for ambitious hikers to catch a glimpse of the animal kingdom, including elk, mountain goats, bighorn sheep, black bears, and gray wolves.
Location: Enterprise, OR
Length: 41 miles
Skill level: Difficult
Beat the heat and hike by a serene lake surrounded by Indian paintbrush, sego lilies, and bluebell flowers (they bloom in July).
Most hikers visit the Wonderland Trail, so leave the masses behind and check out the 5,000-foot tall granite peaks that dot this hike hidden in Oregon's largest wilderness.
Location: Seattle, WA
Length: 3.2 miles
Skill level: Moderate
The name "Squak Mountain" comes from the sound of the herons that visit here during the spring and fall.
Any time of year, it's a great place to bring the fam and even the dog for an afternoon of peace, solitude, and the chance to take in the beauty of the natural landscape.
Location: Kailua, HI
Length: 4.4 miles
Skill level: Difficult
This spectacular hike was relatively unknown until it made The New York Times a few years ago — for good reason.
The trip involves climbing three separate peaks, but most hikers just do the highest peak, totaling 1,643 feet. The chance to peer down through the clouds at the very top makes the whole trip up worth it.
Location: Orange County, CA
Length: 7.5 miles
Skill level: Moderate
Take a hike through history on this multi-use route open to hikers, bikers, and equestrians.
The trail passes right by Dripping Cave, an area that was likely used as a refuge for Native American hunter-gatherers and as a hideout for the Juan Flores gang of robbers.
It's one small part of Aliso and Wood Canyons Wilderness Park. This designated wildlife sanctuary sprawls across 30 miles of trails and features a whole range of endangered animal and plant species.
Location: Jackson, WY
Length: 30.5 miles
Skill level: Difficult
This trail starts at Death Canyon Trailhead in Grand Teton National Park. Sure, the name sounds scary, but starting from Death Canyon is actually a great way to beat the crowds and still snag spectacular views of the Teton spires below.
Elk and moose will make up most of your companions on this journey, which features canyons, mountains, and hosts of wildflowers.
Location: Sedona, AZ
Length: 4.5 miles
Skill level: Difficult
Ditch the daily grind and take a tour through Arizona's amazing natural landscape.
Hikers start out passing through lush forests and juniper groves with views of sandstone cliffs, then walk underneath sycamores until they reach a pink-tinged rockscape.
Location: Golden, CO
Length: 4.9 miles
Skill level: Moderate
There's never a dull moment on this 5-mile stretch that features trails, forests, and meadows.
You'll likely do some heavy breathing on the hike up to the loop, but once you get there, it's an easy stroll with breathtaking views on both sides.
People craving more adventure after the hike ends can continue on to (possibly more well known) trails in Golden Gate Canyon and Eldorado Canyon State Parks.
Location: Catron County, NM
Length: 35 miles
Skill level: Difficult
Set aside a few days to make this challenging trek. Some of the main attractions include hoodoos (tall columns of rocks), a 700-year-old cliff dwelling, and a hot spring.
Location: Springdale, UT
Length: 47 miles
Skill level: Difficult
A perfect paradise for painters and photographers, this trail in Zion National Park features the orange and red Kolob Canyons and some labyrinth side canyons made of white and red sandstone.
The views from the top of canyon walls make the whole experience thrilling, and the best part is waking up early to watch light spread over the land.
Location: Kalispell, MT
Length: 95 miles
Skill level: Difficult
Hike this less-trodden trail (part of Glacier National Park) in one long trip, or break it up into smaller treks. Either way, it's a great chance to camp at a site surrounded by waterfalls and spot some wildlife.
The park offers a free shuttle service, allowing you to resupply after 65 miles (and even grab a burger if you're so inclined).
But beware. Bears have been known to make an appearance on the trail.
Location: Medora, ND
Length: 1.5 miles
Skill level: Moderate
Everyone's heard of Teddy Roosevelt, but his namesake park in North Dakota is less commonly known.
Hikers on the Caprock Coulee Trail wend their way through badlands terrain, over water gulches, and up hills before arriving on a grassy butte, where they can marvel at the spectacular views before making their way back down.
Location: Atoka, OK
Length: 23 miles (total)
Skill level: Moderate
These trails are designated a "quiet-water zone," and visitors need a (free) permit to hike, mountain bike, or horseback ride there.
The trail system is also home to a bunch of wildlife, so expect some four-legged company on your journey even if humans are few and far between.
Location: Rapid City, SD
Length: 22.8 miles
Skill level: Difficult
There aren't actually any trails in the Badlands' Sage Creek Unit, so hikers need to develop a good sense of direction before trekking along this loop for 3 days.
The key is to make like the animals, following a bison path to another area where deer, antelope, and raptors like to play.
Summer's the perfect time to visit to experience the almost other-worldly terrain. And for a more romantic experience, visit in June when flowers bloom or in August to see the Perseid meteor shower.
Location: Salt Flat, TX
Length: 21.9 miles
Skill level: Moderate to difficult
This trail, part of Guadalupe Mountains National Park in west Texas, keeps hikers on their toes, winding through terrain as varied as desert lands, canyons, and mountains.
Camp overnight and snag a sunset view of the highest peaks in the McKittrick Ridge. But there's no water available, so backpackers have to lug their own.
Location: Overland Park, KS
Length: 10 miles
Skill level: Easy
Hikers, bikers, joggers, and dog walkers are all welcome on this flat, paved trail. Veteran hikers say the path feels more woodsy than urban, and it's generally pretty empty, especially on weekdays.
The trail also connects to parks with ball fields, tennis courts, and playgrounds, if you feel like stopping to play.
Location: Vermilion County, IL
Length: 1.5 miles (combined with Fox River Trail)
Skill level: Difficult
The Big Woods Trail slinks through Native American trails and the ravine system, and ends with a photo op at the observation tower.
It's one of the many paths in Forest Glen Preserve, which includes other routes for backpackers, day-hikers, and for people with disabilities.
Location: Chesterton, IN
Length: 3.3 miles
Skill level: Easy
Apparently even people from Indiana aren't so familiar with this trail nestled among farm fields.
Fishing aficionados can check out the Little Calumet River. Everyone else can take in the beautiful wildflowers and watch the great blue herons feeding in their natural habitat.
Location: Cerro Gordo County, IA
Length: 7.5 miles
Skill level: Moderate
This isn't only for hikers! Bike, drive, canoe, or horseback ride your way through limestone bluffs, dense woods, meadows, and ponds while viewing all sorts of wildlife.
And don't forget the turkey sandwiches. There's a picnic area along the way.
Location: International Falls, MN
Length: 2.5 miles
Skill level: Moderate
Wind your way through this rocky trail, part of Voyageurs National Park in northern Minnesota. But don't look down at your feet the whole time — the majestic forest surrounding you is beautiful.
Return in the winter for snowshoeing!
Location: Baraboo, WI
Length: 1,000 miles
Skill level: Difficult
Every step forward is a trip back in time on this trail, where visitors can learn about how the Ice Age shaped the natural landscape.
Of course, it's possible (and probably advisable) to hike only a portion of the super-long route along Wisconsin's glacial landscapes, especially if you're pressed for time. Those miles are a bit long for weekend warriors.
Location: Sullivan, MO
Length: 8.5 miles
Skill level: Moderate
Deer, turkey, and squirrels, oh my! Furry and feathered friends will likely be the only company you'll have on the longest hike in Meramec State Park.
It's a sightseer's paradise, complete with dramatic caves, springs, bluffs, glades, and rock ledges. Choose to hike the whole thing in a day or stay overnight at one of the backpacking camps along the well-maintained trail.
Location: Isle Royale, MI
Length: 29.2 miles
Skill level: Difficult
Leave the masses behind and take a basically private tour through this isolated island. (To put it into perspective, fewer people visit here per year than they visit Yosemite in a summer day!)
History buffs will jump at the chance to see a copper mine from the 1890s, while animal lovers can check out the variety of bird species in the woods. And better remember to pack some bravery. Wolves are known to make a rare appearance on this trail.
Location: Garrettsville, OH
Length: 0.5 to 1 mile
Skill level: Easy to difficult (varies)
Daredevils are welcome (and those with a fear of heights, beware)! These trails are marked by a series of rugged cliffs.
Four different trails are designed for four different skill levels, so anyone can try their hand (er, foot) at hiking. Tables and grills are provided — reward yourself at the end of a long trek with a picnic.
Location: Nelson County, VA
Length: 3.8 miles
Skill level: Easy to difficult (varies)
Look up! The beautiful waterfall at the end of this uphill hike is the highest vertical-drop cascade east of the Mississippi River. Those afraid of heights (or who really have to pee) can take the trail past a series of lower falls.
Location: Estillfork, AL
Length: 6.4 miles
Skill level: Difficult
This trail isn't too far from Huntsville, but it feels like it's a world away from the hustle and bustle of the city. So, slap on those waterproof boots and prepare to feel the burn as you trek downhill and then all the way back uphill through a muddy trail marked by caves and waterfalls.
Legend has it that a traveling minister named the hike more than two centuries ago when the nearly 200-foot walls reminded him of a cathedral.
Location: Santa Rosa Beach, FL
Length: 4 miles
Skill level: Easy
We love Disney World, but not all of Florida's that crowded. Forgo the fifteenth ride on Space Mountain and check out this combination of forest footpaths, paved trails, and bridges over wetlands.
Don't worry about bringing a portable fan, either. A canopy of trees (including the "titi" tree) keeps things cool throughout the trek. Parts of the trails are also suitable for biking.
Location: Fannin County, GA
Length: 300 miles
Skill level: Difficult
Carve out at least a few weeks if you plan to hike the whole route. This 300-mile trail passes through the backcountry of North Carolina, Georgia, and Tennessee, and includes parts of the Appalachian Mountains.
There are also lots of options for shorter hikes along the way, passing through several federally-designated Wilderness Study Areas.
Try hiking from Three Forks to Springer Mountain, the southernmost point of the 2,000-mile Appalachian Trail. It's definitely worth it to marvel at the views of the southern Georgia mountains at the end.
Location: Pisgah National Forest, NC
Length: 22 miles
Skill level: Difficult
It takes at least 3 days to make the full circuit. So, prepare for some hardcore camping. But it's hard to prepare for what it feels like to stand on the edge of a cliff and look down at the gorge below.
Plus, you're almost guaranteed to be alone — the steep, hard-to-find trails keep away most day hikers. A thicket of hemlock stands, rhododendrons, and mountain laurel (plus a waterfall) make this trail feel simply magical.
Location: Cayce, SC
Length: 2.5 miles
Skill level: Moderate
Though this trail is pretty close to Columbia, it's the literal path less traveled, with minimal traffic throughout the year.
The overgrown wetlands area actually used to be a quarry for a brick plant. Today it's a spot where hikers and their pooches can come for some solitude. Just don't forget insect repellant and plenty of H2O on warm summer days.
Location: Mammoth Cave, KY
Length: 1.6 miles
Skill level: Easy
It's a real spook-fest on this trail, part of Mammoth Cave National Park which features more than 300 miles of underground passages (and possibly more, still unexplored).
While guided tours of the caves below ground attract lots of tourists, this above-ground trail doesn't see much action throughout the year. Hikers can feel free to mosey in peace and gaze at the magnolia trees lining the path.
Location: Townsend, TN
Length: 1.8 miles
Skill level: Difficult
While the gorgeous waterfalls are known to attract a bit of a crowd, the trail that leads there is more of a solo experience.
The hike is only about 2 miles long, but the uphill climb makes it a pretty intense workout. But don't worry — the scenic falls provide an oasis that's well worth the trek.
Location: McLean, VA
Length: 2.25 miles
Skill level: Easy to moderate (varies)
This easy-to-miss collection of trails makes up part of the Potomac Gorge ecosystem and connects to larger public trails.
It's a journey through a natural paradise, complete with more than 200 species of rare plants, waterfalls, and woods.
Wildlife roams throughout the trails — during the summer, hear woodpeckers calling from the branches of tall trees.
Location: Milford, CT
Length: 1.2 miles
Skill level: Easy
For those New Englanders looking for a way to pass a pleasant afternoon, consider crossing the trails and the footbridge across the wetlands in Beaver Brook.
And don't forget to bring the binoculars, since this is the perfect spot for bird watching.
The summer's also a good opportunity for fishing in the brook. Need some additional exercise? Continue on to the Mondo Pond paths.
Location: Worcester County, MA
Length: 92 miles
Skill level: Moderate
Revamped in 1972, this trail is the product of teamwork between government officials and outdoorsy volunteers. Today, hikers can make the trek from Rhode Island to New Hampshire, winding their way through fields, forests, hills, and towns along the way.
Of course, choosing just a portion of the trail to hike is also more than acceptable.
Location: Napeague, NY
Length: 2.7 miles
Difficulty: Easy
Think the beach is just for catching rays and waves? Think again. Here you'll find a nice walk through a peaceful, protected area of Long Island.
Trek over a 40-foot-tall dune from the shoreline, then through neighboring forest and marshland for stunning views of the East End.
Location: Pittsburg, NH
Length: 2 miles
Skill level: Moderate
This family-friendly trail runs beside the Connecticut River, and the sounds of rushing water greet hikers as they make their way along the path.
Wildlife and waterfowl call this place home. Otherwise, you'll find few distractions from peace and solitude.
Location: Sussex County, NJ
Length: Variable
Skill level: Difficult
Talk about living history — the rocks that form this mountain are more than a billion years old. And summiting them is no small challenge, either. The mountain peak stretches 1,149 feet into the sky.
The name "Pochuck" literally means "out-of-the-way place" in the Lenape language. But don't be fooled. The Appalachian trail runs over the top of the mountain. So, this trail does see more foot traffic than some other hikes on this list.
Location: Pike County, PA
Length: 1.4 miles
Skill level: Easy
Don't go chasin' waterfalls — unless you've just made it across the footbridge at Dingman's Falls, some of the highest falls in Pennsylvania.
Hemlocks and rhododendrons make this hike more of a walk through a natural wonderland.
Location: Hartland, VT
Length: 0.5 mile
Skill level: Easy
When the local botanic gardens just don't cut it, travel instead to see rare wildflowers (marigolds, bunchberry, lady's slipper orchids) on this trek through Vermont's wetlands.
A boardwalk over a bog makes up part of the trail, so it's a bit easier on the feet than some of the other hikes on this list.