While they're both root vegetables packed with nutrients, parsnips and turnips are not quite the same—parsnips are similar to carrots and have a sweet, candy-like flavor profile. Turnips, on the other hand, are in the Brassica rapa family and are much less sweet. They can be eaten raw like radishes, or cooked (turnip greens are very popular) and are often served mashed or roasted alongside other root vegetables. Turnips often have a deep purple hue with a white top—but there are many varieties. They're often bitter and can be harvested as "baby turnips" to maintain a milder taste if you're looking to eat them raw.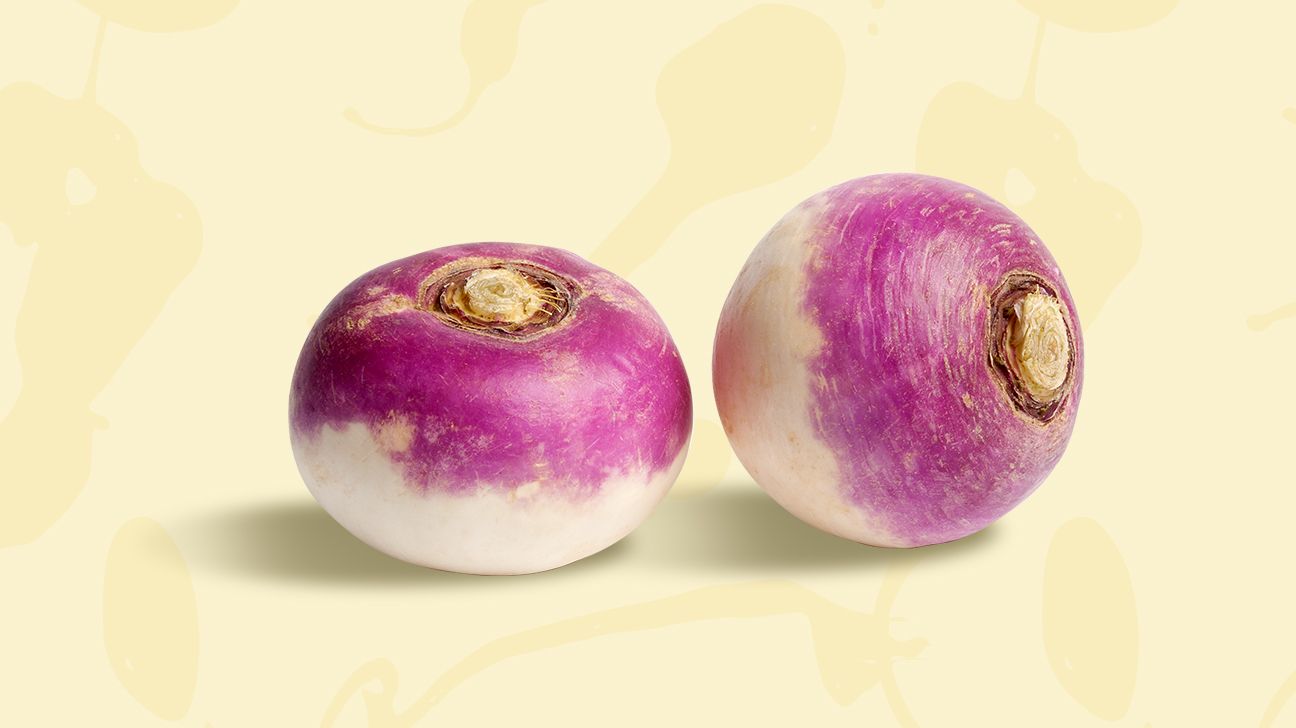 Parsnips have a sweet, nutty taste and can easily be substituted for carrots in any recipe. You'll know you've found them at the farmers market when you're eyeing a vegetable that looks like a large white carrot. They are great for pureeing into soups or stews for added creaminess and can also be used to add moisture to baked goods (similar to banana or zucchini bread). If you're interested in finding out the difference between turnips and parsnips for yourself, check out these nine recipes for some root vegetable dishes that pair well with any meal.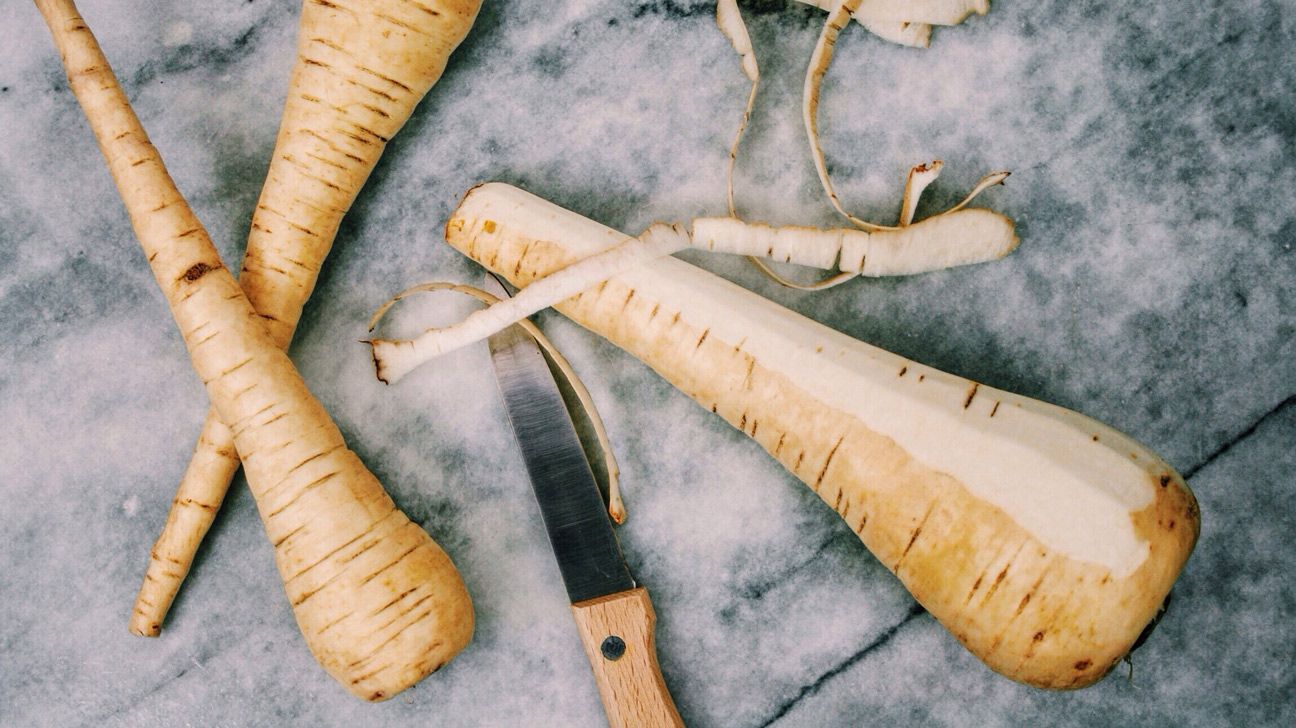 This simple recipe with a poppyseed vinaigrette has a sweet and sour vibe with red wine vinegar, salt, and honey. Use two pounds of turnips and be sure to cut them into evenly sliced 1-inch wedges. Get our Glazed Poppy Seed Turnips recipe.
Cubed and tossed with sherry vinegar, honey, olive oil, whole-grain mustard, freshly ground pepper, and kosher salt, this recipe is a quick and easy way to incorporate parsnips into your daily routine. Get our Honey Mustard Parsnips recipe.
If you like traditional pickles, ditch the cucumber and try out this recipe with a pound of paper thin sliced turnips. Kombu is a seaweed that can be found at specialty markets (but you can leave it out if it's unavailable). Get our Momofuku Turnip Pickle recipe.
A subtle twist on the traditional potato gratin, this potato-parsnip gratin has a hint of sweet vanilla along with nutmeg, garlic, and fresh breadcrumbs. A full cup of Emmentaler cheese make it especially filling. Get our Potato-Parsnip Gratin recipe.
If you thought you loved regular latkes, wait until you try this variation that includes turnips, in addition to russet potatoes ,and is cooked in duck fact for an extra savory touch. Get our Potato-Turnip Latkes recipe.
A perfect side for grilled or roasted meats, this potato, turnip, and pear puree is a much more interesting take on mashed potatoes. Use Bosc, Anjou, or Bartlett pears and keep them in water with a squeeze of lemon juice to prevent them from browning. Get our Turnip and Pear Puree recipe.
Parsnips, lamb, and coconut milk are the foundation of this creamy curry. Flavored with cumin, coriander, paprika, cayenne, cardamom, turmeric, ginger, and curry powder, this flavorful mix pairs perfectly with baby spinach and fresh cilantro. Get this Parsnip and Lamb Curry recipe.
Make sure to keep those turnip greens around for this recipe – cooked with milk, nutmeg, lemon, garlic, and olive oil, the greens add a hint of freshness to a hearty winter dish. Get this Creamed Turnips and Greens recipe.
A fun alternative to french fries, turnip fries are made by tossing together cornmeal, flour, salt, and pepper in a bowl and then dipping the turnips in buttermilk and coating with this mixture. Fry in batches in hot oil until golden brown and be sure not to overcook. Get this Turnip Fries recipe.