Pulled pork is a staple barbecue food. Sure, it makes for a great pulled pork sandwich, but it's also one of the best slow cooker meals out there.
Since pulled pork is so tasty and versatile, it'd be a shame to waste it on the same old barbecue sandwich recipe you've been using for generations.
Since the sky is essentially the limit, make it into a chili or a soup, add some spices for a Mexican-style meal, or throw it into your favorite comfort food. We've rounded up some fun recipes to spice (or sweeten) up your pulled pork.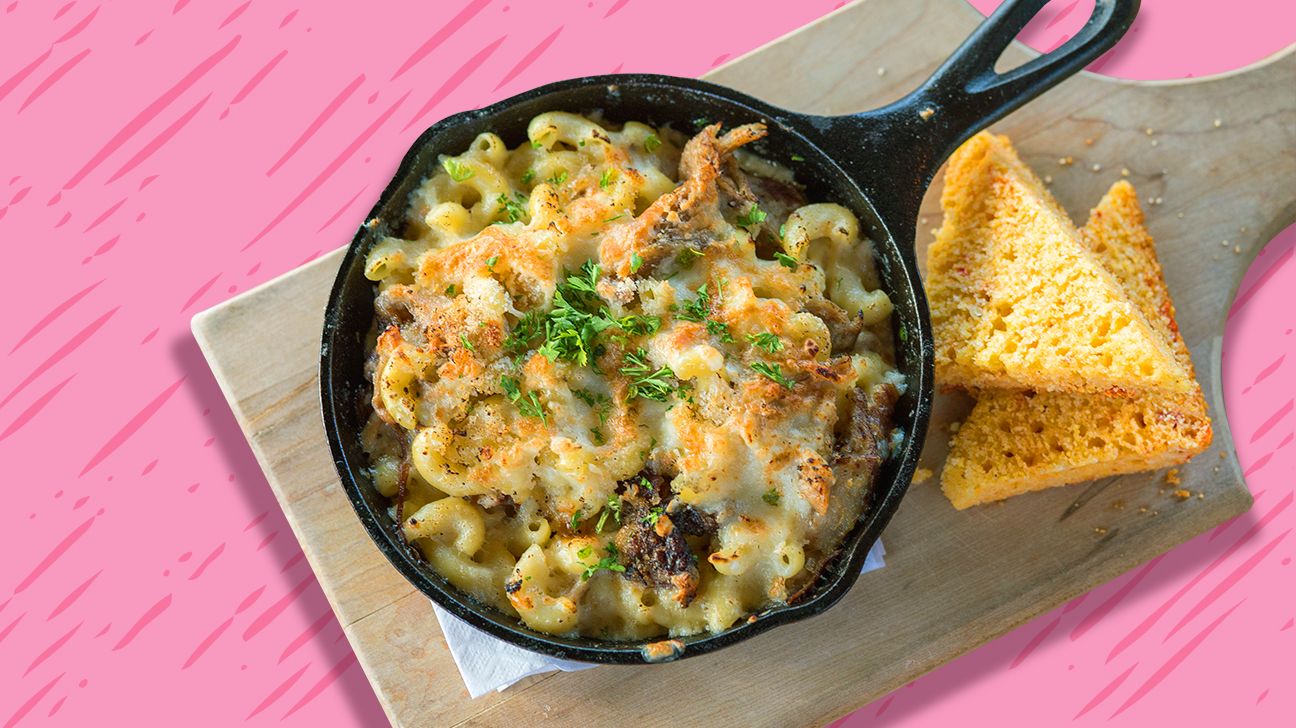 Who doesn't love nachos? They're easy and fun to make, and even more fun to eat! The next time you have a party, try these spicy pulled pork nachos. They are guaranteed to be a crowd favorite.
Get our pulled pork nachos recipe.
You can never go wrong with chili. It's hearty, comforting, and always delicious. So, why not add pulled pork to the mix? This slow cooker chili is spicy, cheesy, and super easy to make. Throw some sour cream on top for an extra depth of flavor.
Get the pulled pork chili recipe.
The flavors in these pulled pork enchiladas take a long time to blend together, so give yourself extra prep time. But, patience is truly a virtue because there's no way you could go wrong stuffing an enchilada with this tender, juicy meat.
Get our pulled pork enchiladas recipe.
Add an American favorite to this Canadian staple. This dish has all the meat, potatoes, and cheese your heart could desire. And as an added bonus, our pulled pork poutine recipe even includes a recipe for the gravy you drizzle on top. Now that's comfort.
Get our pulled pork poutine recipe.
The best part about this slow cooker gyro recipe is that it's a twofer. There's also a recipe here for your own homemade tzatziki sauce.
Get the pulled pork gyros recipe.
There is so much flavor packed into this tiny pulled pork recipe. You could eat the pork by itself, but throw it over your favorite rice for a true Thai vibe.
Yes, we're cheating and throwing in a sandwich — but only because of the delicious apples. Aside from the crunchy slaw (balanced by fennel), the pork in these easy-to-make sandwiches is soaked in an apple bourbon sauce. The recipe also suggests serving this on a pretzel bun.
If you want to make the sauce from scratch, try this apple bourbon BBQ sauce recipe, or check out one with apple butter.