We include products we think are useful for our readers. If you buy through links on this page, we may earn a small commission Here's our process.
Greatist only shows you brands and products that we stand behind.
Our team thoroughly researches and evaluates the recommendations we make on our site. To establish that the product manufacturers addressed safety and efficacy standards, we:
Evaluate ingredients and composition: Do they have the potential to cause harm?
Fact-check all health claims: Do they align with the current body of scientific evidence?
Assess the brand: Does it operate with integrity and adhere to industry best practices?
We do the research so you can find trusted products for your health and wellness.
By now you've probably gotten the message that too much added sugar can be bad for you. But cutting it out of your diet is easier said than done, especially when it shows up in sneaky places like ketchup, yogurt, bread, salad dressings, and basically every drink ever.
While water is always a better-for-you choice, it isn't super exciting. Here are 10 low sugar swaps you can make when you're craving something jazzier than plain H2O.
Why are low sugar drinks beneficial?
Low sugar drinks hydrate you without all the extra sweetness — and calories — of sugary ones. Sodas and fruit drinks are light on nutrition and won't fill you up, but they can lead to weight gain.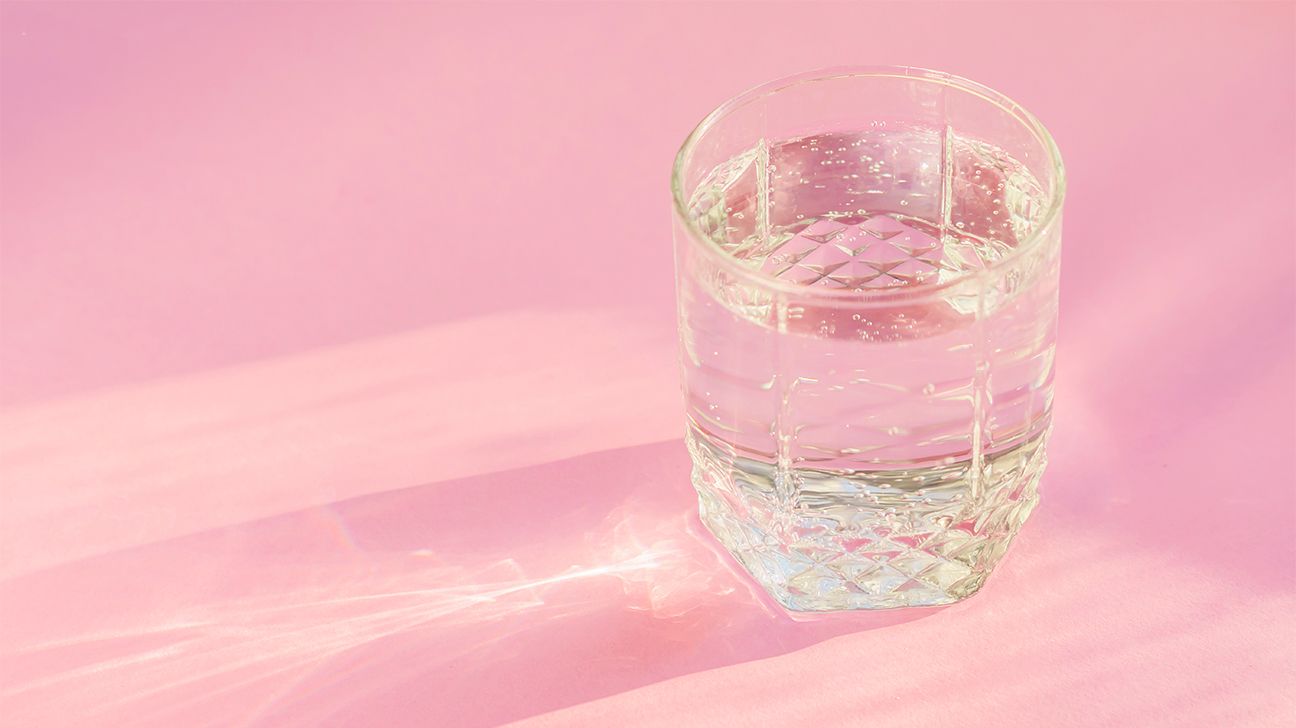 1. If you're craving hot chocolate, make a chai tea latte
Coffee shop hot chocolate is typically made with sugar-laden syrups and sweetened whipped cream. Even a DIY cocoa can clock in at nearly 200 calories and 20 grams of sugar.
Whip up a chai latte instead and you'll get a hit of natural sweetness from the tea and some satisfying protein from the milk. Plus, those spices are delish.
If you choose nonfat milk, you'll trim the calories even more and add creaminess without any extra sugar. Not into making it yourself? Be sure to ask the barista what type of mix they use — mixes can be just as high in sugar.
2. If you're in the mood for soda, choose Hint Water
A typical 12-ounce can of soda packs about 150 calories and 40 grams of sugar. And even if you go the diet route, it's still loaded with artificial colors, sweeteners, and preservatives. For a bit of sweetness without all the junk, try Hint Water.
Flavored with natural fruit oils and essences, it's basically just water (so no sugar or artificial sweeteners) but way tastier (think flavors like blackberry, watermelon, and crisp apple).
3. If you're craving an energy drink, reach for an Americano
A typical 12-ounce energy drink delivers about 160 calories and 40 grams of sugar, along with an aggressive caffeine hit.
Get your morning jolt from an Americano instead. Served black, it has virtually no calories or sugar. Need a little something to balance the bitterness? Try adding a splash of unsweetened milk (or a dairy-free alternative) and a sprinkle of cinnamon on top.
4. If you're craving iced tea, go unsweetened
Tea may seem like a universally healthy choice, but the second ingredient after water in most commercial iced tea brands is — you guessed it — sugar. A 16-ounce bottle of sweetened tea can have 28 grams of sugar or even more.
Trust us — there are healthier ways to get your antioxidant fix. Swap the sugary version for an unsweetened iced tea. Before long, you won't even crave the sweet kind.
5. If you're jonesing for a frozen margarita, swap for tequila on the rocks with lime
One of these blended tropical drinks can clock in at about 275 calories and 36 grams of sugar. But don't worry — you don't have to be the DD.
A shot of tequila on the rocks with a healthy splash of lime has about 100 calories and no added sugar. Need a little something to temper the burn? Add some unsweetened coconut water for natural sweetness.
6. When you're longing for a chocolate milkshake, make it a protein shake instead
A typical milkshake can contain about 400 calories and 47 grams of sugar — it's literally dessert in a glass.
For the same creamy, chocolaty sweetness, try a coffee mocha protein shake using low sugar protein powder. It tastes like a malt, but it's packed with protein powder to help keep you full.
7. Instead of slurping down a piña colada, make a Bai your bae
Drinking just one blended pineapple-coconut concoction can set you back 340 calories and add nearly 40 grams of sugar to whatever you happen to be eating with your cocktail.
An 18-ounce bottle of coconut-pineapple flavored Bai water will give you the same tropical sweet flavor for just 10 calories, plus an antioxidant boost.
8. When you need a midday wake-up call, take your energy drink sugar-free
Red Bull might give you wings, but it will also give you 37 grams of sugar and nearly 160 calories per 12-ounce serving. Red Bull, Rockstar, and other brands also make energy drinks with 0 calories, 0 carbs, and 0 grams of sugar. Rock on!
9. To get the bubbly sweetness of soda sans sugar, give kombucha a try
You already know the deal with the sugar and calories in soda. Remedy Raw Organic Kombucha tea is an alternative that's naturally sugar-free and fizzy enough to tickle your nose. Plus, it's loaded with healthy bacteria that are good for your gut.
10. When you want to cool off with lemonade, choose the sugar-free variety
A tall, cold glass of lemonade is just the thing to cool you off on a hot day. (You can already taste it — admit it!) But the 130 calories and 28 grams of sugar per 8-ounce serving can really make you shiver.
Swoon makes a sugar-free lemonade with zero artificial sweeteners (it's sweetened naturally with monk fruit) and just 5 calories per serving. This refreshing beverage is also low carb and keto- and Paleo-friendly, so it'll vibe with any diet you happen to be on.
Sugar that occurs naturally in things like fruits and grains is a healthy part of most diets. But added sugar can hide in places you'd least expect it, including your favorite coffee and tea drinks. It's easy to swap in low sugar or sugar-free options without sacrificing taste.