Drive-thrus and keto diets don't typically mix. But Panda Express has you covered if you're craving fast food and don't want to hop off the low carb train.
You don't even need to ask for lots of substitutions to get keto-friendly Panda Express. Here are the best low carb options the menu has to offer.
8 keto-friendly Panda Express items
When following a keto diet, you'll typically keep your total carb intake under 50 grams per day. If a food contains both carbs and fiber, you can subtract the fiber grams from the total carbs to find the food's net carb count.
All these dishes have a net carb count of less than 20 grams. If you're opting for a meal, order your main dish with the Super Greens side in order to stay keto.
Pro tip: Most of the keto-friendly food at Panda Express can be found on the "Wok Smart" menu.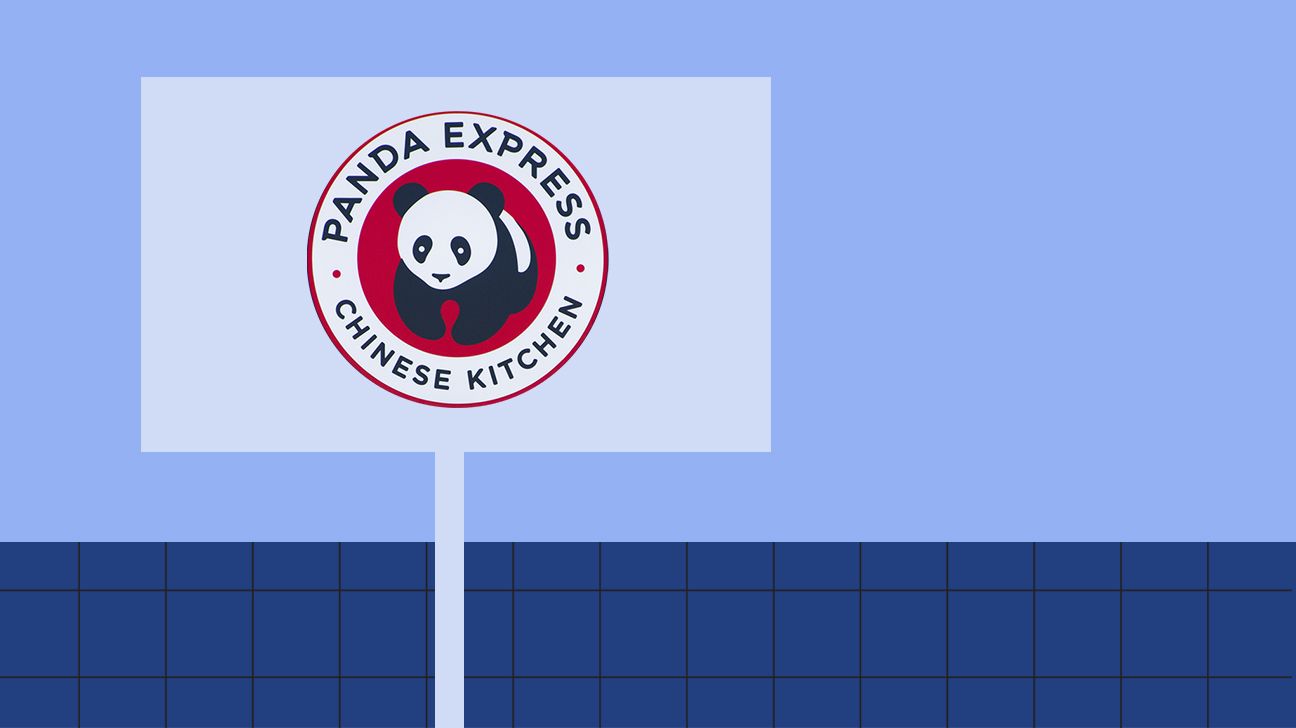 Bring the flavor, leave the carbs. Here's how to order dishes at Panda Express that fit into your keto diet without feeling like you have to sacrifice taste.
1. String Bean Chicken Breast
Calories: 190
Protein: 14 grams
Net carbs: 9 grams
This is prob one of the most health-conscious picks on the list. It contains nutrient-rich string beans (aka green beans), chicken breast, and onions tossed in a ginger-soy sauce. It's an ideal low carb, low cal dish that doesn't have any non-keto ingredients.
Just aim not to finish all the extra sauce that falls to the bottom of the bowl! Sauces tend to be packed with lots of hidden carbs, and this ginger-soy mixture is no exception.
Loyal Panda Express eaters say the chicken is flavorful and savory. And since it's so low cal, it's perfect if you're also looking to limit your daily calorie intake.
2. Kung Pao Chicken
Calories: 290
Protein: 16 grams
Net carbs: 12 grams
This is a classic Chinese dish and one that lots of people rave about — even those who aren't limiting carbs or cals. Somehow, this option is healthy and delish. Protein? Check. Low carb? Check. Keto-friendly? Check.
This Sichuan-inspired dish has chicken, peanuts, zucchini, onion, red bell peppers, and chili peppers. If you like spice, this might be the dish for you. (We'll call it medium spicy, which is spicier than any of the others on this list.)
When eating this salty, savory, and satiating dish, you'll almost forget you're not at a traditional Chinese restaurant with piano music floating through the air.
3. Broccoli Beef
Calories: 150
Protein: 9 grams
Net carbs: 11 grams
Tender beef, fresh broccoli, and ginger-soy sauce can satisfy your fast-food wishes without breaking your keto diet. As with most Panda Express dishes, the broccoli is practically perfectly steamed. It's just a bonus that broccoli is naturally rich in fiber, iron, potassium, calcium, selenium, and magnesium.
Some complain that this one's a little bland and that the beef is too "chewy," but plenty of peeps still love it. It might be time for you to do your own taste test!
4. Mushroom Chicken
Calories: 220
Protein: 13 grams
Net carbs: 9 grams
Mmm, mushrooms. This Cantonese-inspired dish passes the keto test with flying colors. It's packed with chicken, mushrooms, and zucchini and glazed in a ginger-soy sauce.
If you want something a little milder in flavor than the Black Pepper Chicken or Kung Pao Chicken, this might be for you. Sure, it might lack the flavorful punch of most Panda Express dishes (some call it boring or bland), but plenty of fans call it a fave.
The lack of flavor complexity and spice might be a plus for you. It's also great for those who want to stay away from the greasiness associated with other Panda Express picks.
5. Black Pepper Angus Steak
Calories: 180
Protein: 19 grams
Net carbs: 9 grams
This dish def checks all the keto boxes. You'll get seared steak, baby broccoli, onions, red bell peppers, and mushrooms, and it all comes coated in a savory black pepper sauce. Even those who love fancy steakhouses tend to admit that it tastes pretty delish — especially for fast food.
And with this colorful blend of veggies, you'll be getting lots of vitamins and minerals (like calcium, iron, zinc, and vitamin C) in addition to sticking to your low carb life.
This one will cost you more than other dishes on the menu, but it also looks and tastes pretty dang fancy.
6. Super Greens
Calories: 90
Protein: 6 grams
Net carbs: 5 grams
This is the only side dish to make the keto cut. Made of broccoli, kale, and cabbage, this side will help you hit your daily veggie serving goals while still staying keto.
Remember that this is the only side you can pick if you want your meal to stay keto. Rice or chow mein will put your cals and carbs over the top.
If you're a vegan, vegetarian, or gluten-free eater, be warned: Panda Express says they don't have any totally vegan, vegetarian, or gluten-free options. Even if this one seems to get a pass, it must have cross-contamination or hidden ingredients.
7. Black Pepper Chicken
Calories: 280
Protein: 13 grams
Net carbs: 14 grams
This one's getting a little steeper for the truly keto-committed, but depending on your diet, you may still be able to swing it. With marinated chicken, celery, and onions in a zesty black pepper sauce, it might be worth trying.
If you're really into pepper, this one's for you. Panda Express doesn't skimp on this seasoning, but the extra kick isn't for everyone. Another common note is that the celery has some crunch, which some folks love and some hate. When it comes to taste preferences, this dish is a bit of a toss-up.
This is a classic dish found at many authentic Chinese restaurants, but a lot of people still stand by Panda's take.
8. Grilled Teriyaki Chicken
Calories: 300
Protein: 36 grams
Net carbs: 8 grams
Menu, menu, on the wall, which is the most keto-friendly of them all? Probably this one.
If you've been following keto for a while now, it should come as no surprise that chicken-based options are typically going to be your top pick.
This dish contains grilled chicken thighs, hand-sliced to order and topped with teriyaki sauce. The pieces are bite-size and easy to nom. And nom. And nom.
Sure, it's a little basic — but why not call it a classic instead?
Ready to find your own favorite keto-friendly Panda Express options? Here are a few tips to help you on the hunt.
1. We repeat: Super Greens or bust
You'll have to skip the side of chow mein or rice (including fried rice) if you want to stay keto during your Panda Express visit. The Super Greens (which has cabbage, zucchini, broccoli, and carrots) is the only side dish that will keep your carb count in check.
2. Don't slurp the sauce
Like most fast food, the sauces at Panda Express tend to contain lots of carbs and sugar. Some dishes come with sauce that gives them their signature flavor, but you can also order the sauce on the side for greater control of your dish.
3. Stick to 1 main dish + 1 side
Panda Express gives you three options for your order: a Bowl, a Plate, or a Bigger plate. The Bowl gives you one main dish and one side, so it's typically your best bet for keeping it keto.
Ordering keto at Panda Express is totally possible. But you prob don't want to hit up the drive-thru every day if you're keto-committed. For the days that you do, this list has you covered with options that keep things low carb, low cal, and high protein.
Just be mindful of what you order, stick to one main dish and one side, and consider getting your sauce on the side.