Following a low carb diet means you'll limit the number of carbs you consume every day. Research has linked low carb diets to some health benefits, such as weight loss and blood sugar management.
Is it worth saying "see ya!" to some of your fave high carb foods, like pasta and sourdough? Maybe. But it's not right for everyone.
Here's a guide on what to eat when you jump into a low carb diet, along with a few sample meal plans.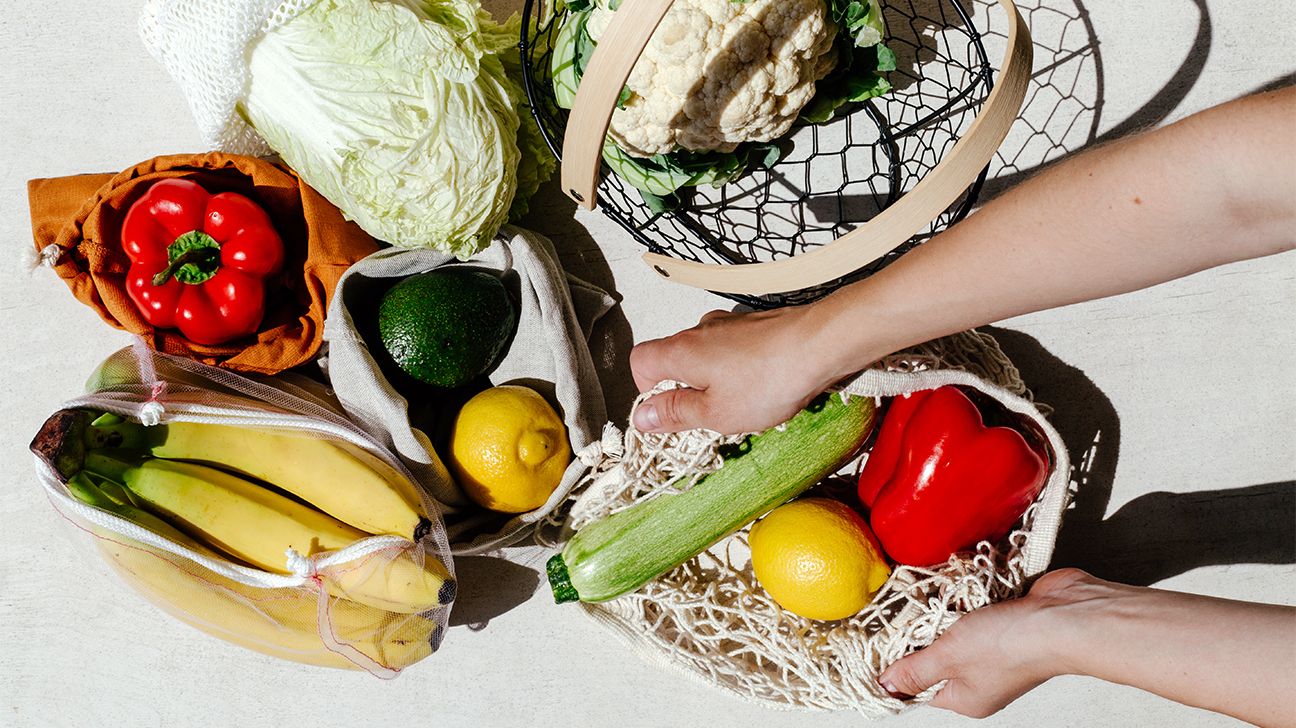 Eating according to a low carb diet means you'll lower the proportion of carbs to other calories you eat every day.
Why make such a major shift? A low carb diet could help you avoid certain health concerns linked to modern-day high carb diets, as one large study showed. It might also help you lose weight.
You can build your low carb diet by figuring out what works best for you, but there are also popular diets you can follow.
For low carbohydrate diets, that means getting less than 130 grams of carbs per day, or less than 26 percent of your total calories from carbs. For very low carbohydrate diets, it's 20 to 50 grams of carbs per day, or less than 10 percent of total calories from carbs.
This might seem like a simple rule to follow, but for most people, this would be a big change from their typical diet. Americans usually get 45 to 65 percent of their calories from carbs.
The ketogenic (keto) diet comes in many forms, but the standard keto diet means you'll get 70 percent of your calories from fat, 20 percent from protein, and 10 percent from carbs.
The Atkins diet requires eating 20 grams of carbs each day for the first 2 weeks and then slowly increasing until you reach 50 grams of carbs per day.
Although keto and Atkins are prob the most recognizable low carb diets, there are plenty of others out there, like the low carb, high fat (LCHF) diet, the Bulletproof diet, and the Dubrow diet.
Low carb diets can contain a wide variety of foods, including some that are higher in carbs, depending on the macro composition of your preferred low carb diet.
Eat more of these foods
If you're following a low carb diet, you'll want to get most of your daily calories from whole, nutritious foods like these:
Foods to eat in moderation
Depending on your level of carbs, you may need to limit or avoid the following foods:
Starchy veggies: potatoes, sweet potatoes, winter squash, plantains
Higher carb fresh and dried fruits: apples, raisins, mangos, grapes, pears, bananas, kiwi
Legumes: black beans, chickpeas, lentils, kidney beans
Other higher carb foods and beverages, like grains and wine, can be included in more moderate low carb diets.
Regardless, the most important factor when planning a low carb diet is to make sure you're staying within the recommended carb intake for your specific diet.
In general, you'll want to say "so long" to foods with a high proportion of carbs, such as these:
Remember that many of these foods, especially fruits, starchy veggies, and beans, can be a part of many low carb diets. The amount you can eat depends on your level of carb limits.
There are a bunch of different low carb diets, each with its own recommended carb intake.
Here's a 1-week menu for a very low carb ketogenic diet. This plan contains less than 50 grams of carbs per day.
Monday
Tuesday
Wednesday
Thursday
Friday
Saturday
Sunday
Keep in mind that this is a very low carb plan, so it's not appropriate for people on more moderate low carb diets.
There's a lot to learn about low carb diets, including how to do them properly and whether they're healthy and safe to follow.
Plan and take precautions before jumping into low carb diets. Simple and yummy meal plans can bring you lean energy that gets you through your busy week!
Even though this article offers some helpful advice, it's best to work with a registered dietitian or another healthcare professional if you're interested in following a low carb diet.