There will always be something satisfying about putting your blood, sweat, and tears into making a beautiful apple pie with its filling oozing ever-so-slightly through the latticed crust. But there's also something to be said for mixing things up and going the nontraditional (and often easier) route.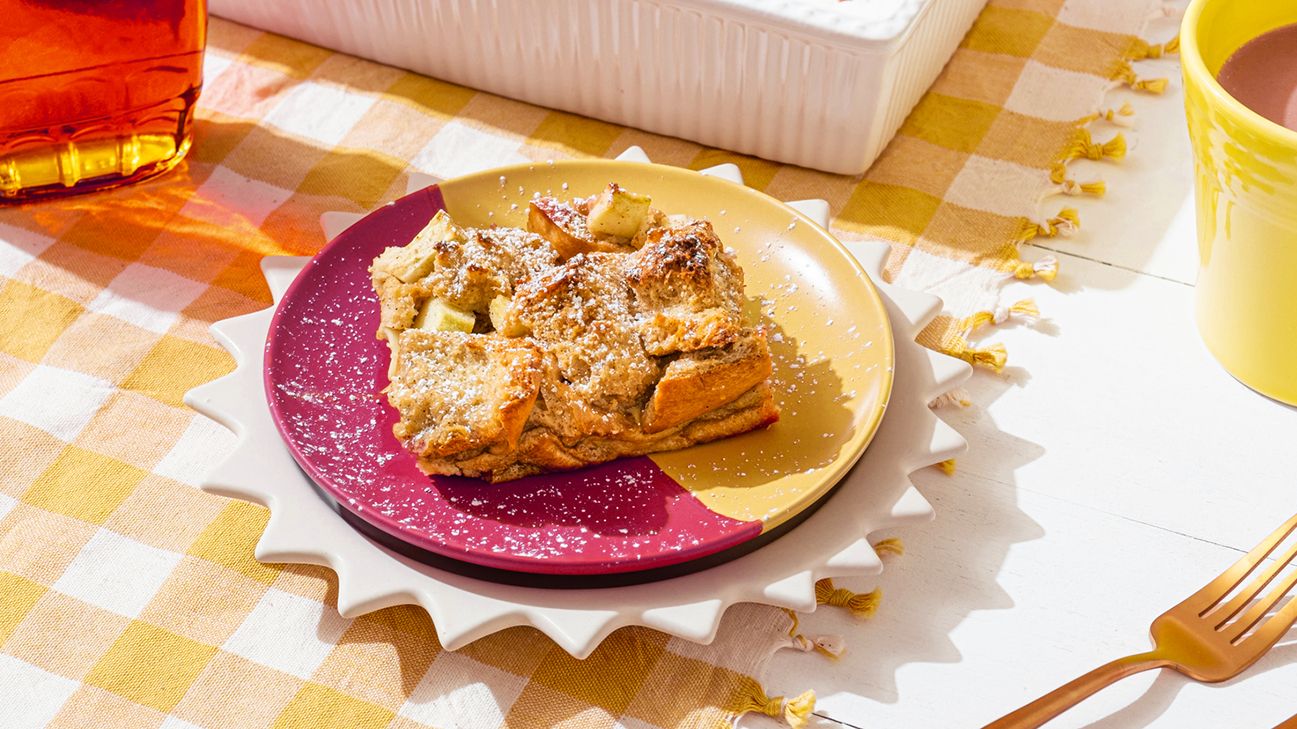 These recipes — from baked to fried to smoothied — are just about as good as their crusted inspiration, if not more so. Let's get cooking.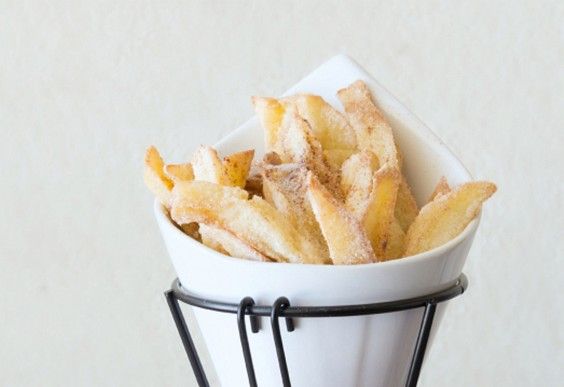 We're not going to try to create the illusion that these are an especially low cal snack (they're fried, after all). But as delish indulgences go, you could do a lot worse. And with such a short and sweet ingredient list (just apples, corn starch, sugar, cinnamon, oil, and whipped cream), they're the perfect treat for a brisk day.
Move over, bread bowls! Apples are the perfect edible vessel — for dessert, at least. Core the fruit and fill them with a mixture of oats, brown sugar, cinnamon, and molasses.
If you're trying to cut down on sugar, you can skip the whipped cream and caramel sauce topping. But we highly recommend trying it with the toppings to get the full flavor experience.
We're cheating a little here because these guys call for apple butter, which was technically an apple in a past life. But we're betting no one can stay mad at these easy no-bake bites. Requiring just 4 common ingredients and 30 minutes to chill in the refrigerator, these sweet treats will be ready to enjoy in no time.
This rustic treat is screaming to be Instagrammed, especially if you catch the apple filling seeping out. These dumplings feature brown sugar and apple cider, some favorite flavors of fall.
The recipe calls for either homemade or store-bought pie crust, but it's worth considering the homemade variety — it isn't as hard to make as you think.
Nutritious, delicious, and portable — we've heard all we need. Both savory and sweet, these quinoa bites are great any time of day, and they come with a decent dose of protein, so they'll stay with you longer than a bag of chips would.
Considering their quick prep time and relatively low sugar content, the real question is: Why aren't you in the kitchen whipping these up yet?
Continuing along the protein train, this vegetarian option is great for people who want apples and want them now (well, in 5 minutes). Creamy, sweet, and gluten-free, this smoothie checks all the boxes.
We also love that the ingredients couldn't be simpler: Take the usual suspects (almond milk, banana, and Greek yogurt) and add apples and fall spices to the mix.
Oh, wow. Clicking through would be worthwhile just to check out this recipe's photos of gooey, cinnamony apples topped with a perfectly latticed crust. Best of all, the recipe calls for only 1/2 cup of sugar, making these treats an even sweeter deal.
If you usually order a burger without the bun or ask for dressing on the side, this is the stripped-down apple dessert for you. It's basically apple pie filling in a bowl, and it couldn't be easier. Mix a few ingredients, microwave for 2 minutes, and you've got a finger-licking-good snack that's easy as pie.
We're so happy someone thought, "What if we could make apple pie single-serving and portable?" Because, luckily for us, they shared this recipe for seriously delicious, croissant-like treats that hide an apple slice (and warming spices) inside.
We advocate for using homemade dough or puff pastry rather than the store-bought dough to make them even better and a little less processed.
Apple pie has its place among the most epic of all tart-like desserts and will always score a place at holiday tables. But sometimes you want to take an apple in new directions with a little less work, a few more nutrients, or maybe fewer calories. We say, add a little bit of… spice.