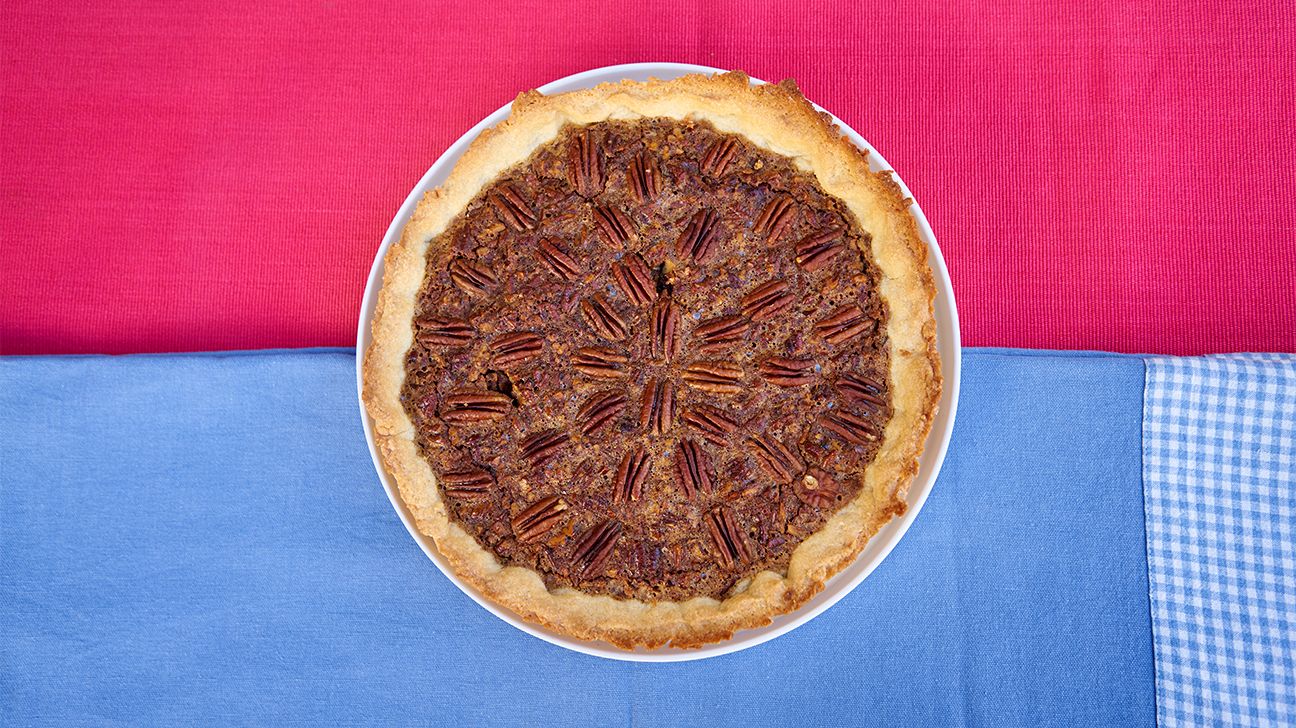 What is it about pie that makes feel all warm and gooey inside? Maybe it's how warm and gooey pie is…inside. While scientists continue to debate the matter, along with which pie is best, we take a quick peek at pie's slightly more elegant cousin; the tart. But what exactly is the difference between a pie and a tart?
While both pie and tarts are (usually) desserts with two main components, a baked crust, and a filling, there are a few marked differences between the two and some careful things to consider when making either, like choosing ingredients and deciding when and where to serve them. Spoiler: everywhere and at anytime.
Just kidding…
A pie is a sweet (and sometimes savory) dish consisting of a pie crust and filling. A pie can have a top crust as well or just a bottom crust, as with key lime pie. The crusts are generally made from a pie dough of all-purpose flour, sugar, water, salt and fat, like lard, shortening or butter. The ingredients used in making pie crust result in a crispy, flaky encasement to accompany the filling, and pies are almost always served in the same dish they were baked in, generally one with slanted sides.
From there one can fill a pie crust with just about anything, but some of the more popular varieties include apple pie (served with whipped or ice cream); pecan pie; berry pies, like strawberry and blueberry; and custard-filled pies like Key lime pie and chocolate cream pie. Popular savory pies include mincemeat pie and chicken pot pie, among others.
Tarts are quite similar to pies in that they too consist of a crust and filling. Tarts tend to only have a bottom crust which is generally thinner than pie crust with straight sides and tart pans generally have a removable bottom so the tart can be served freestanding on a plate or platter making for a more elegant presentation.
One of the major differences between the two is the consistency of the crust. While pie crusts are very flaky and light, tart crusts or pastry crusts, tend to be firm and crumbly and not at all flaky. A standard tart crust contains flour, sugar, salt, and a beaten egg, all incorporated together in a food processor and then chilled before use. Because the consistency of a tart crust is slightly more difficult to achieve, pastry chefs are known to "blind bake" the tart crust, meaning bake the crust without filling, to ensure that it is near it's desired firmness and before adding the fruit or custard in.
Popular tarts include fresh fruit tarts in which the crust is topped with fresh fruit, which is not baked, as well as baked fruit tarts like apple, berry, and almond or walnut tarts. Custard tarts are also popular and can contain any sort of flavored custard filling like lemon curd, chocolate, coconut, or any other.
If you're looking to cook up some fresh pie or tart for National Pi Day (3.14) or any other day, here are a few recipes to get started.
Known as a 3-2-1 dough recipe this is made up of 3 parts flour, 2 parts fat like shortening or lard, and 1 part water. Remove the sugar if using for a savory recipe. Get our Easy Pie Dough recipe.
Instead of a top pie crust, this classic pie gets a walnut streusel topping for added crunch. Feel free to add walnuts and raisins to the filling as well. Get our Dutch Apple Pie recipe.
This unusual pie strikes a balance from the toasty nutty browned butter and sweet and salty caramel. Served with homemade whipped cream. Get our Brown Butterscotch Pie recipe.
Don't sleep on savory pies to get you through a long cold winter, or for a filling Pi Day dinner. Use your favorite pie crust recipe just make sure to hold the sugar. Get out Chicken and Mushroom Pot Pie recipe.
Be sure to have some parchment paper on hand when rolling out the dough. Lime juice and raspberry make a winning combination, especially when served with vanilla ice cream. Get our Easy Raspberry Tart recipe.
A chocolate tart is a surefire crowd pleaser for a dinner party or picnic. The rich chocolate ganache filling requires no baking and this pie can easily be prepared a day ahead of serving,. Get our Rich Chocolate Tart recipe.