If you think road-tripping is as easy as hopping in the car and driving, you're right. That's exactly why road trips rock. They're good for basically any budget, any season, and any amount of time.

But that doesn't mean you can't level up from road-trip rookie to expert adventurer. We asked three top-notch road-trippers for their best advice for hitting the road with confidence. Here's who weighed in: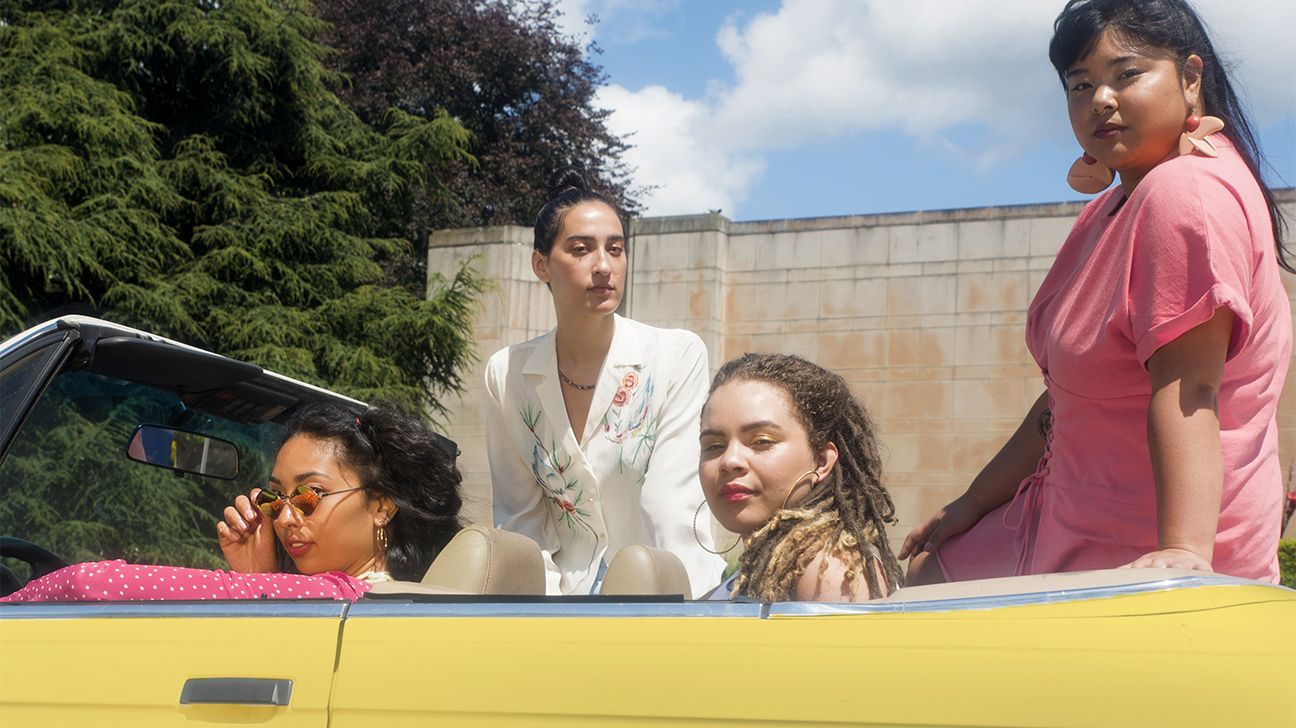 1. Take more trips by keeping them short and simple
Borsuk tries to take 52 mini-vacations per year with her husband, Matt, and their dog, Otto. Most of these getaways are road trips.
It's easy to get stressed out thinking about how much planning, time, and money can go into vacations. But the great thing about road trips is that they can be as long or short as you want them to be. They also don't need to be expensive and don't necessarily require much planning ahead.
For example, this summer Borsuk and her husband took a weeknight road trip. Yep, you read that right. On a weeknight. How'd they do it? They left work at 5 p.m., drove up a nearby mountain (it took about an hour), and pitched a tent in time to watch the sunset. Not only were they able to reconnect and recharge, but they were able to be back at work the next morning.
Mockabee says planning short road trips in between bigger getaways also works well for her family. "This keeps vacation low stress and doable, as all of our energy and funds do not go toward one trip," she says.
2. Accept that you might forget something
No matter how organized you are, you're probably going to forget to pack something (like your toothbrush, a phone charger, or enough underwear). In fact, Mockabee says they "always forget something," but she never lets that hold them back from an adventure. "The beauty of a road trip is that there is usually a drugstore or gas station on the way at some point," she says.
So you don't need to worry that you'll constantly be wondering what you left at home. As Borsuk says, "There's always somewhere to stop if you forget something."
3. Theme your playlist
Motamedinia's favorite way to get into the road-trip spirit is to coordinate her playlist with her route. "Have a soundtrack to your trip," she says. "It will bring out your emotions, your daydreaming, and your appreciation of the scenery and moment you're in."
For example, if you're driving through the desert, Motamedinia suggests playing Spanish guitar music, Will Smith's "Wild Wild West," or Western movie oldies.
4. Bring your own pillows
Even though it's great to pack as light as possible, pillows are a must. Mockabee says she never goes on a road trip without them. "I think it helps [my kids] settle into any new place fairly easily, [and it] provides them with a comfy spot in the car to rest," she says.
Even if you aren't traveling with kids, packing pillows — or a favorite blanket or teddy bear (we won't judge) — can make you feel at home. It can also make it easier to take naps (or sleep overnight) in your car.
5. Think of your car as a transformer
OK, so your car might not ever be Optimus Prime, but that doesn't mean it can't be a hotel, a kitchen, and a planetarium all in one. "We not only drive our vehicle to our destination, but we also sleep in it," Borsuk says. "It allows us to camp in some pretty cool places and helps us afford these mini weekend vacations."
On their road trip to Crater Lake National Park, Borsuk and her husband threw a mattress in the back of their Subaru Ascent so they could camp out sans tent.
"We parked at a campground at Mt. Hood and watched the stars through the sunroof before we fell asleep," she says. "We were able to throw our mattress and bikes inside the car and still had plenty more space for extra gear."
Mockabee and fam eat most of their snacks and meals in the car so they can save money for activities or hotels. "I like making our own type of trail mix with sprouted almonds, cashews, dark chocolate, and dried fruit," she says.
6. Create your own road-trip traditions
Establishing traditions can generate excitement before the trip even begins and keep everyone entertained during. Mockabee's family plays the game I Spy and listens to audiobooks on every road trip. Motamedinia always gets breakfast at McDonald's before she hits the road and belts out "The Sign" by Ace of Base at least once mid-drive.
Whether you prefer singing karaoke (aren't we all James Corden and J. Lo whenever we get into a vehicle?) or stopping at your favorite diner chain, repeating certain activities will help you and your carmates bond and create lasting memories.
7. Plan active pit stops
You're gonna have to use the bathroom and stretch your legs at some point, so why not make it count?
Instead of pulling off at a random gas station or truck stop, Mockabee chooses somewhere scenic where she and her family can take a short hike. For their road trip from Sonora, California, to Truckee, California, they found kid-friendly hikes, old mining towns, secluded beaches, and secret swimming holes.
Borsuk also tries to fit in some activity during road trips. "We scope local trails to stop at on the way to our final destination, so we can stretch the legs and mind with a short and fun jog," she says.
8. Don't limit yourself to the summer
The phrase "road trip" might give off serious summer vibes, but unlike some vacations, this is the kind you can take any time of year. Road trips are inherently more flexible than other forms of travel, Mockabee says, so there's no need to limit when and where you go.
"With every season comes a change in natural scenery," Motamedinia says. "[Think] summer sun against beaches, misty mornings through redwoods, and snowy mountain roads."