It's mid-June, and that means another Freedom Day is on deck to be celebrated!
You might be asking, "Freedom Day? Don't we celebrate that on July 4th?" Yes, but the Freedom Day I'm talking about is Juneteenth – when slaves in America were finally recognized as free.
Though we're thankfully 156 years removed from the horrific reality of slavery – lingering discrimination, oppression, and racial injustice remain. Which means our liberation work is not yet done.
Yes, I said our liberation work because this is an American issue that calls for all of our attention, not just that of Black people. And Juneteenth is a great vehicle to not only remember where we've come from but what we're still fighting for.
But if you're a little lukewarm on Junteenth, or just don't know much about it, it's cool. Read on to learn more and check out some really easy ways you can observe the day.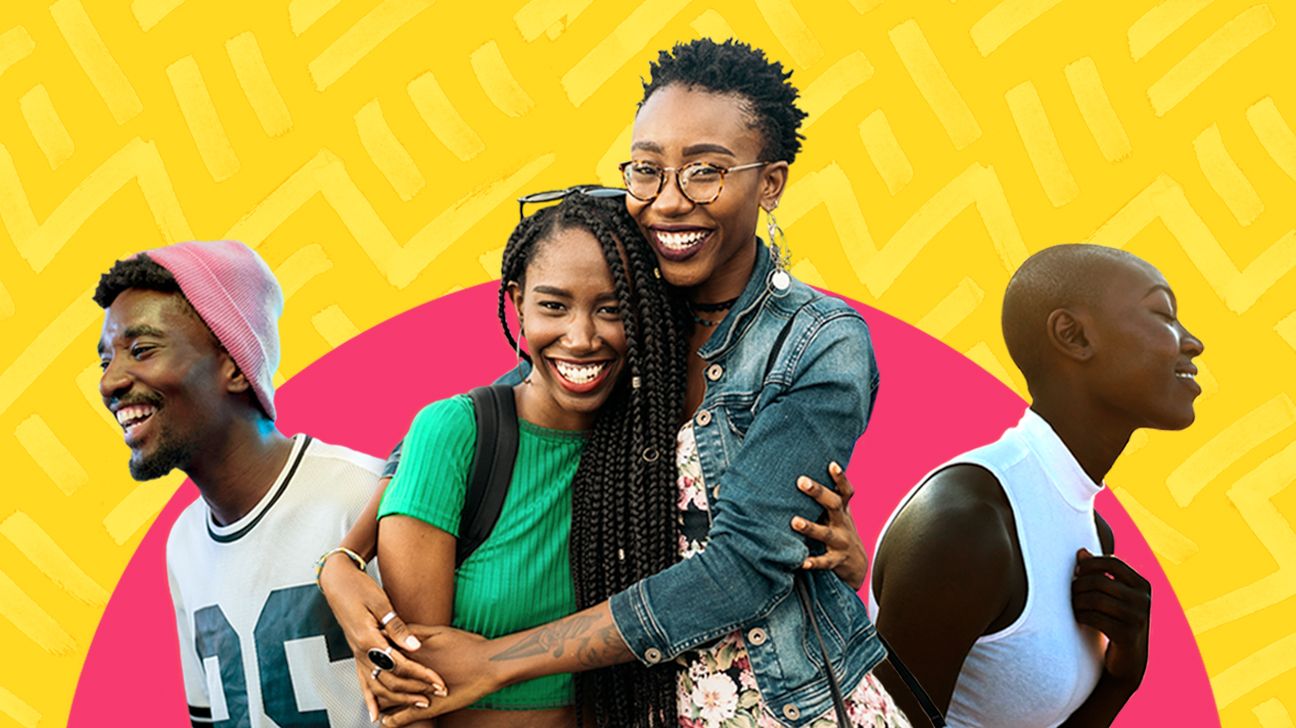 Every year in June, the Black community commemorates the end of slavery in America. While many people think the Emancipation Proclamation, signed in December 1863, did the job, it only started the process. It fell short of freeing slaves in all 50 states. It took another 2 years and the passing of the 13th Amendment for slavery to be totally abolished (on paper, at least). And even then, it took another 6 months for Texas to get the news.
It was on June 19, 1865, that Texas finally received word that slaves had been freed. And that's why June 19th (eventually shortened to Juneteenth) has carried significant meaning for Black freedom and advancement in America.
Despite the delay of the message, it was no less welcome, sparking celebrations among all who'd fought and hoped for freedom. All the staples of the best cultural celebrations, from food to music, dance, and art, are a part of Juneteenth.
On June 17, 2021, Juneteenth was signed into law as a federal holiday to be recognized henceforth as Juneteenth National Independence Day. The long road toward national recognition of this day has been paved by equal parts celebration and social unrest, but the recognition is important, nonetheless. Now what will it take to feel confident that even more progress can be made? Participation!
To my fellow Black folks who've never observed Juneteenth beyond shouting it out on Twitter or going to a cookout: Let's think about doing a little more moving forward. It doesn't have to be about adopting any big life changes or overhauling your schedule. Observation is about acknowledging the start of the freedom process for our people and thinking practically about how we can continue to foster advancement in our community.
Does this mean the Juneteenth cookouts and dance parties can't happen? No, it doesn't. But let's think about doing more with the time than simply not going to work or doing a toast to the culture. For example, visiting a Black history museum, doing some Black community service, or even interviewing an elder in your community could enhance the experience.
Just like Black history can't be contained to the shortest month out of the year, let's not put limits on Juneteenth when it should be growing. Oh, and, let's not do it alone, either. Let's grab our allies and bring them to the table.
Speaking to non-Black allies, now: Your acknowledgment of and participation in Juneteenth is also important. It shows that you value a monumental moment in American history, not just Black history. That's right — Black history is American history. And just like the voiceless who need justice, it takes all of us to repeat the name of Juneteenth until it's heard, acknowledged, and remembered.
Participating in Juneteenth also helps you see what it looks like to proactively support Black people in times of joy and not just in response to injustice. A year after so many came together in solidarity to protest the killing of George Floyd and other injustice in 2020, we've seen what empathy in action can do.
Any progress that's been made since can continue while we take some needed celebration time along the way. The invitation remains open to celebrate Black lives and support equality through productive use of your privilege.
Careful, though. Juneteenth is still about you practicing empathy — not performing empathy.
It's natural to want to let everyone know you're feeling good about changes you're making and why, especially when doing social justice repair work. But reverting to the previous version of "woke culture," where you feel good about playing Black music or reading Black authors while little else changes, won't cut it anymore. Real impact comes with thoughtful engagement and centering those who need to be centered.
If it's your first time participating in Juneteenth and you want to start affecting some change, here are some low-lift options.
Simple ways to observe Juneteenth:
giving your team/employees the day off in observance
petitioning your place of business or company of choice to make Juneteenth a national holiday
dedicating your day of content on social accounts, service, or purchase dollars to amplifying Black voices/Juneteenth education
This kind of participation creates an atmosphere for some strong change agents to join with some strong allies at the mental respite table.
Here are a few other suggestions if you're looking to spend your Juneteenth 2021 in a more enlightened fashion:
Spend the day streaming some eye-opening but hopeful films
Glory (1989)
Pay to stream on Vudu, YouTube, Amazon Prime, iTunes, or Google Play.
This award-winning film depicts the often-ignored all-Black Civil War regiment — the 54th Massachusetts Volunteer Infantry.
13th (2016)
Stream with a subscription on Netflix.
This Netflix documentary from acclaimed filmmaker Ava DuVernay dissects mass incarceration and the stronghold of racism within the American justice system.
I Am Not Your Negro (2017)
Pay to stream on Vudu, YouTube, iTunes, Google Play, or Amazon Prime.
This powerful documentary features a searing look at racism in America through the eyes and words of the late writer/activist James Baldwin.
Selma (2014)
Stream for free on Amazon Prime, YouTube, or Google Play.
This historical drama spotlights the Selma-to-Montgomery Voting Rights Marches of 1965, led by Dr. Martin Luther King Jr.
Lee Daniels' The Butler (2013)
Pay to stream on Vudu, YouTube, Amazon Prime, iTunes, or Google Play.
This film is loosely based on the true story of a Black man who served 30 years as a White House butler and witnessed important social and political events of the 20th century.
There are plenty of other great film lists to stream for the educational or the joyful side of the Juneteenth experience.
Add some challenging podcasts to your queue
"Be Antiracist with Ibram X. Kendi" (iHeartRadio and Pushkin Industries): A fairly new podcast that can be seen as a companion to the international bestselling book, How To Be An Antiracist, written by Kendi.
Notable episode: The Zero-Sum Myth: We're Divided, We're Conquered
"Sounds Like Hate" (Southern Poverty Law Center): Stories of people searching for hope after experiencing hate in their own communities.
Notable episode: Monumental Problems: Part 1
"How To Citizen with Baratunde" (iHeartRadio): Dissecting the word "citizen" and reimagining it as a verb.
Notable episode: Why Is Our Economy So … White? (with Heather McGhee)
"Into America" (NBC News): True stories that tell the experience of being Black in America.
Notable episode: Blood on Black Wall Street: Excavating the Past
If you feel like you can't celebrate right without a party, I'm not mad at you. The good news is, after being limited to solely virtual party options for Juneteenth 2020, the list of choices has widened again across the country.
Two of the larger national Juneteenth organizations are throwing music festivals that will be taking place over the weekend:
Also, search the following hashtags on social: #Juneteenth, #Juneteenth2021, #Freedom, #FreedomDay2021, #BlackExcellence, #SupportBlackArt
Alternatively, Google "Juneteenth" and your city for any additional info on local live and virtual events.
2020 was a heck of a year, filled with a lot of darkness. But as rough as it was at certain points, it still couldn't keep the light that was there from shining through. Let's use Juneteenth 2021 as another point of light that shines even brighter than the last, pointing us toward the way to turning freedom into a lifestyle.
Until that time comes, let's continue to participate – not just to remember the past, but to shape the future of justice and equity in this country. Observation out of solidarity, action out of empathy, and impact out of consistency will ultimately help us to win.
DeVonne Goode is a lifestyle editor at Greatist, on a quest to find creativity through wellness and wellness through creativity. Find him traversing the waters on Instagram.