Orange essential oil boasts beaucoup physical and mental health perks. It's also super versatile and can be added to your daily routine in lots of wonderful ways. Here's a rundown of the top 10 benefits plus the deets on how to use it safely.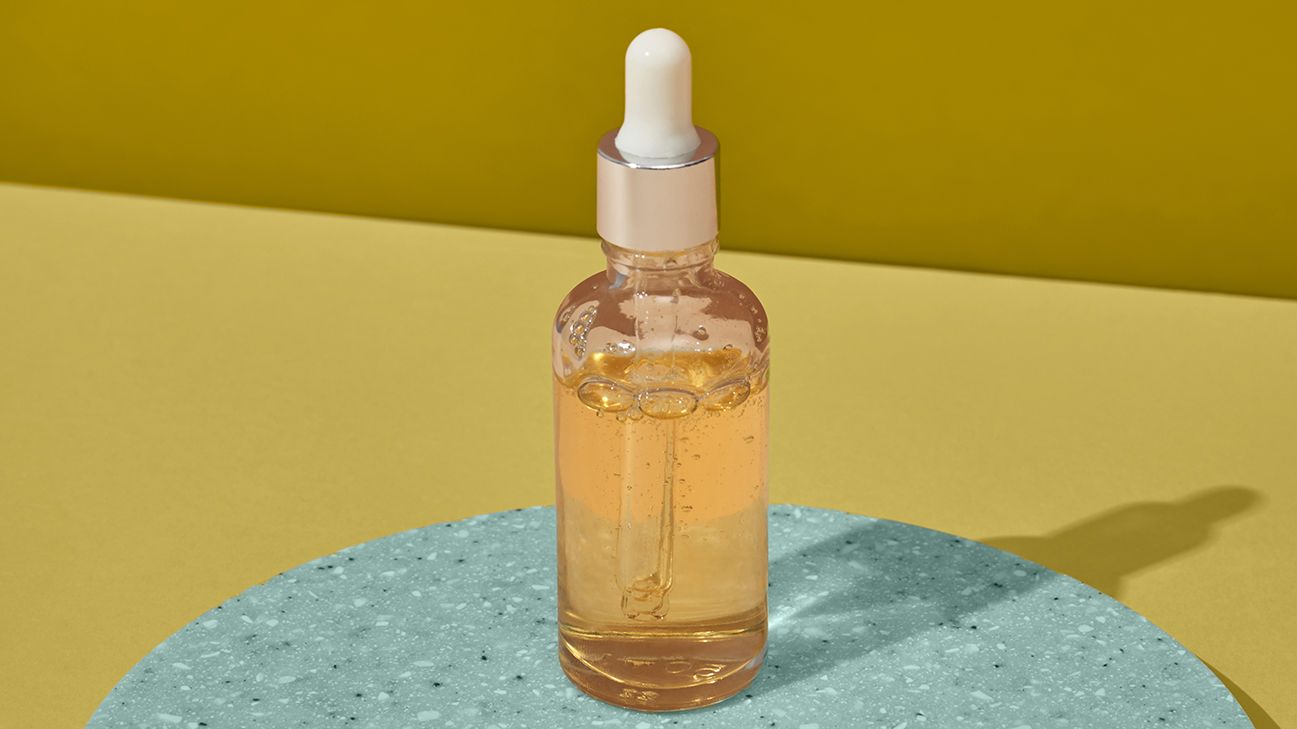 Here are the 10 top ways orange essential oil may benefit your overall health.
Essential oils are concentrated plant extracts (though they aren't actually "oily"). Generally, orange essential oil is created by cold pressing the oil out of the rinds. Each variety can boast its own unique benefits. Some popular types include:
blood orange
sweet orange
wild orange
The essential oil can be used in your aromatherapy regimen or as a topical treatment when diluted with a carrier oil or cream.
Just like there are different kinds of oranges, there are different kinds of orange essential oils. Each variety has its own vibe and comes with a unique set of pros and cons. Here's the squeeze.
Blood orange essential oil benefits
This variety of orange essential oil might have cancer-fighting and prevention properties. It's also thought to be a mood elevator and helpful for metabolic and skin health. A lot of the blood orange benefits come from anthocyanins, the pigment that makes these fruits red inside.
Sweet orange essential oil benefits
While bright and energizing, sweet orange essential oil has a milder scent compared to other orange essential oils. When inhaled, it can have an invigorating and soothing effect. Sweet orange oil is also touted for supporting the immune system, but we need more proof.
Wild orange essential oil benefits
Diffused wild orange essential oil might help you relieve stress. It's also being studied as a way to reduce dementia. But once again, we need more proof to show the benefits are for real.
Orange essential oil is very, very versatile. Here's a breakdown of the different ways to use essential oil and tips on how to do so.
Diffusers for aromatherapy
Diffusers are a great way to breathe in the benefits of essential oils. Lots of diffusers use heat to turn essential oils into vapor. But others use water and ultrasonic vibration to create an infused mist. You can also keep it old school with a reed diffuser or terracotta.
Topical uses
There are tons of ways to use topical essential oils at home. You can:
Apply a few drops to your hands and inhale.
Sprinkle some on your shower floor or in the tub.
Dot a few drops on your neck or wrists as a personal fragrance.
DIY an air freshener by adding some essential oil to a spray bottle filled with water.
Add some orange essential oil to your regular body lotion. (Just be sure you really like it first.)
Using orange essential oil for aromatherapy or topical treatment tends to be safe. Orange essential oils are classified by the FDA as generally recognized as safe (GRAS). But there are still some risks to watch out for. For example, orange essential oils might trigger skin irritation. Topical use can also make your skin more sensitive to the sun.
Also, essential oils, including orange essential oils, should never be ingested. It can cause diarrhea, cramping, and even severe poisoning.
Here are some more tips to keep your orange essential oil use safe and effective.
Read the label. Make sure you opt for a high quality essential oil. If it says it contains "fragrance" it's not a pure essential oil and could contain harsh chemicals.
Dilute it. A lot of essential oils are sold premixed with carrier oils, but pure products need to be diluted in a carrier oil before you apply them topically. Olive, coconut, or almond oils are all top-notch options. No need to dilute first if using in a diffuser for aromatherapy.
Avoid sensitive areas. Don't apply essential oil near your eyes, mouth, or private parts. Trust us.
Storage. Store your oils in a dark, cool area. Also be sure to keep them out of reach from kiddos or pets.
While research suggests there are health benefits, the FDA doesn't monitor or regulate the purity or quality of essential oils. It's important to talk with a healthcare professional before you begin using essential oils and be sure to research the quality of a brand's products. Always do a patch test before trying a new essential oil.
Who should avoid orange essential oil?
Everyone should avoid eating orange essential oil and if you're preggo or breastfeeding, talk with your doctor before using topically or in aromatherapy. There aren't enough studies to show if it's safe for bébés.
You should also talk with your doc about aromatherapy if you have a condition that affects your respiratory system. This includes asthma, chronic obstructive pulmonary disease (COPD), lung cancer, and chronic bronchitis. Certain essential oils can trigger breathing problems.
Oh, and it might not be right for you if you're prone to migraine. Some smells can trigger an attack — though, on the other hand, some essential oils might offer relief from headaches.
Orange essential oils have tons of potential perks and applications. Popular varieties include sweet orange, wild orange, and blood orange. All of them can be used as a topical treatment or as aromatherapy. It's also important you stick to high quality products that don't contain additives that can irritate your skin or respiratory system.