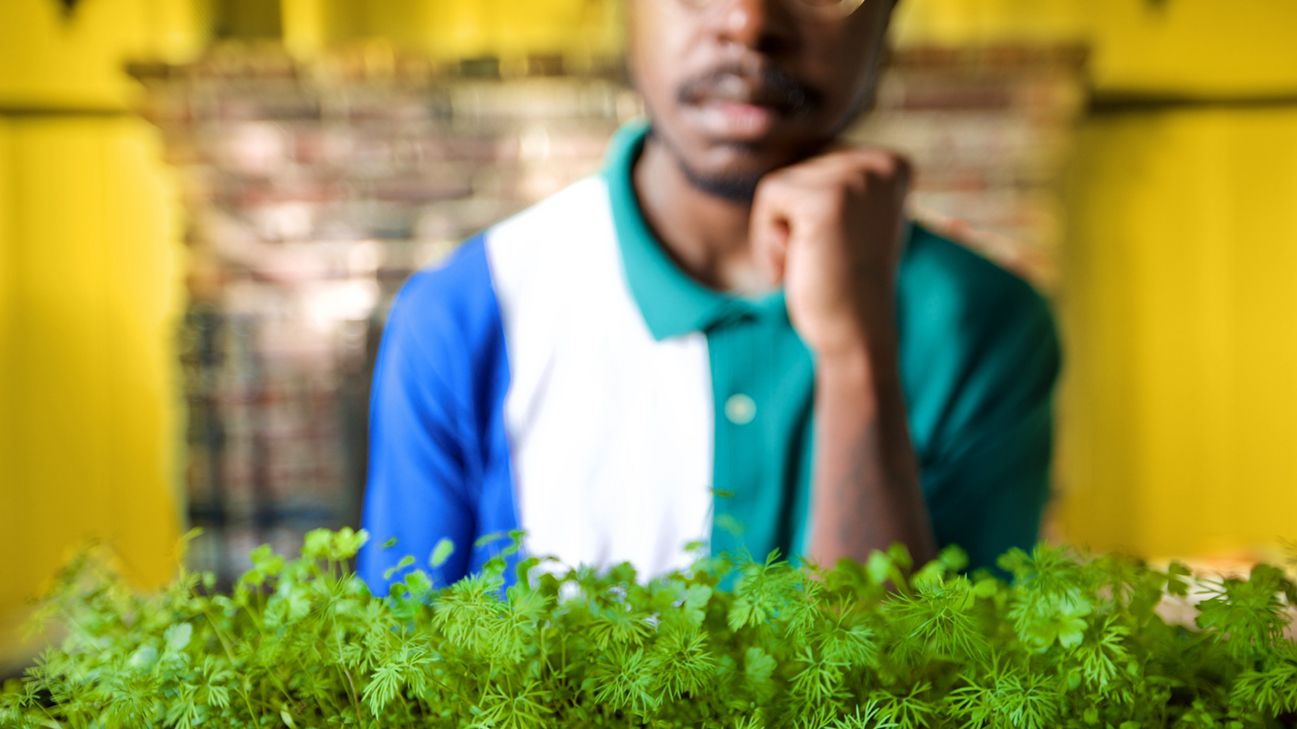 We include products we think are useful for our readers. If you buy through links on this page, we may earn a small commission. Here's our process.
Greatist only shows you brands and products that we stand behind.
Our team thoroughly researches and evaluates the recommendations we make on our site. To establish that the product manufacturers addressed safety and efficacy standards, we:
Evaluate ingredients and composition: Do they have the potential to cause harm?
Fact-check all health claims: Do they align with the current body of scientific evidence?
Assess the brand: Does it operate with integrity and adhere to industry best practices?
We do the research so you can find trusted products for your health and wellness.
It was May 31, 2020. My home of Los Angeles was drowning in the incessant wailing of police sirens. Explosions rang out in the distance and the helicopters flew so low I could hear the sounds of their frantic radio communications from my bedroom. For days, their buzzing had been stirring up every nerve in my body, putting me into a trembling state of heightened awareness.
Six days earlier the police had murdered another unarmed Black man, this time in Minneapolis. Two months prior, they'd murdered an innocent Black woman in Louisville as she slept in her bed.
A new sense of urgency — an intensified need for action — surged. People were taking to the streets to march and chant for justice. Others took the fight online to post, document, and amplify the voices of people crying out for change.
The psychological toll of living and dying under the tyranny of violent, racist institutions swept me into a sea of anger, sadness, and despair.
I was ashamed at my own perceived inaction while also overwhelmed by the courageousness of the Black women in my life. Travel restrictions were already in place due to COVID-19 and the news of a citywide curfew had me wondering when I'd be able see my daughter again. It was all too much. I sat in my room and cried.
On top of everything, it felt like all of America suddenly had their eyes on every Black person to see how we'd respond. The form of which I knew had to be within my control.
On May 31, 2020, I began my plot to destroy this corrupt system…by gardening.
Don't be fooled, my plan, as nutritious as it may sound, is far more insidious than it seems. By producing my own veggies, in this case, microgreens, I'm actively withdrawing my participation from a capitalist society that has no interest in real change.
The sustainable and therapeutic benefits of growing plants are vast and even if I only reap a pound of greens, the money saved can then be contributed to people fighting on the front lines. As a result, I start to break my dependency on complicit institutions while simultaneously providing support and cilantro to my family.
To me, gardening is represented by an image of my mother, standing over a garden bed, attentively caring for her plants. She carries the weight of the world on her back but nourishes every seed with a stark gentleness that contrasts the brutal environment around her. She knows that each plant is a victory against the force that wants to bury her. She lives and continues to plant seeds in spite of it. That is and has always been our greatest form of protest.
Every form of action is different, what's right for you may not be right for some. The effectiveness of my own plan includes two crucial elements: self-care, achieved through the melodic cultivation of plant life and community support, achieved by directing resources to women of color and elevating the voices of marginalized community members.
I've included instructions below so you can all join me. Where I make specific suggestions relating to those in my community, please feel free to replace with names, faces, voices in yours.
Microgreens are the name given to the seedlings of any edible vegetable and herb that can be harvested right after the first set of leaves has developed.
One of the best parts of growing microgreens is that the materials needed to get started are inexpensive. Some supplies you can even get for free.
1. Soil
Top soil is regularly offered for free on the Craigslist garden section. I've even filled up an old book bag with soil and used it to plant seeds. (I got the idea from Ron Finley, the pioneer of "Guerrilla Gardening," which is a testament to the principles of gardening as a form of protest.)
2. Seeds
Microgreens aren't actually a different type of vegetable. They're seedlings such as celery, scallions, radish, cilantro, and cabbage that can be harvested early in their life cycle. Seeds can be found online.
3. Tray with drainage
The tray is preferably rectangular but anything that will fit on a windowsill or shelf and allow water to run off will work. I used an old tray from the home depot I had laying around. Make sure your tray either has drainage holes or is a material that will allow them to be added.
If you need a tray, look for one on Amazon.
4. Windowsill with good/decent amount of sun
Ideally if you live north of the equator you'll want to use a window that faces south and vice versa. This allows you to get optimal sunlight as it rises and falls from east to west. I don't have that and it's perfectly fine that my window only gets indirect sunlight. I can always move the tray to a sunny spot on the floor during the day.
Prepare your tray by wiping out all the dust.
Add drainage holes if necessary. This can be done with an electric drill or by hammering a nail through the tray (if it's soft plastic or wood).
If you have a wooden tray, line it with plastic or an organic grow bag to protect against rot and water damage.
Fill the tray at least 3 inches of soil, leaving a 1/4 inch of space at the top. Thoroughly water the soil.
Add horizontal rows across the soil with your finger. Those rows should be 1/4- to 3/4-inch deep. The rows will hold your seeds and allow them to get right below the soil line.
Space the seeds 1 to 2 inches apart, dedicate one row to one specific type of seed and lightly cover with a layer of soil. Be careful not to jostle the seeds out of place or overfill your tray.
The final step is the most important. Call the Louisville Mayors office at (502)-574-2003 and demand the officers involved in Breonna Taylor's murder be charged and arrested.
New seedlings need frequent watering but avoid oversaturating. Allow the top inch of soil to dry before watering again. A spray bottle can be a handy alternative to direct running water.
Gnats love cool damp spots, so ward off pests by keeping your space dry. Also, misting a 1:9 soap/water mix in a spray bottle over the soil will help kill eggs and will be rinsed out through watering.
In the case of some vegetables and herbs, like pea shoots, you can harvest multiple times by only cutting the top third of the plant shoots. Leaving the rest of the plant to grow creates a sustained source of nutrition and food.
As I've mentioned, with the money I've saved by growing my own microgreens I've been able give toward efforts led by Black women, who I believe educate and shine light on life experiences many are not familiar with.
Here is a list of women on Instagram who are working to make changes through education, activism, and entrepreneurship in my community. I encourage you to follow them and to donate if their work resonates with you so they can keep doing the work they do.
In 2 to 3 weeks, if you follow these simple steps your microgreens will be ready to go into a salad and the support that you've provided to the women on the front lines will help enable changes that will benefit us all.
Nelson ZePequeno works in Digital Marketing and Content Strategy while creating floral designs as an art-form. Follow him on Instagram @zznelsonzz & @blackmenwithgardens and check out his website www.plantsandanime.com.