You're here! That means it's Monday, or it's feeling like one. Don't worry — Greatist has your back. Subscribe to our newsletter for direct access to Mondays with Minaa, a mental health column by our resident self-care expert, Minaa.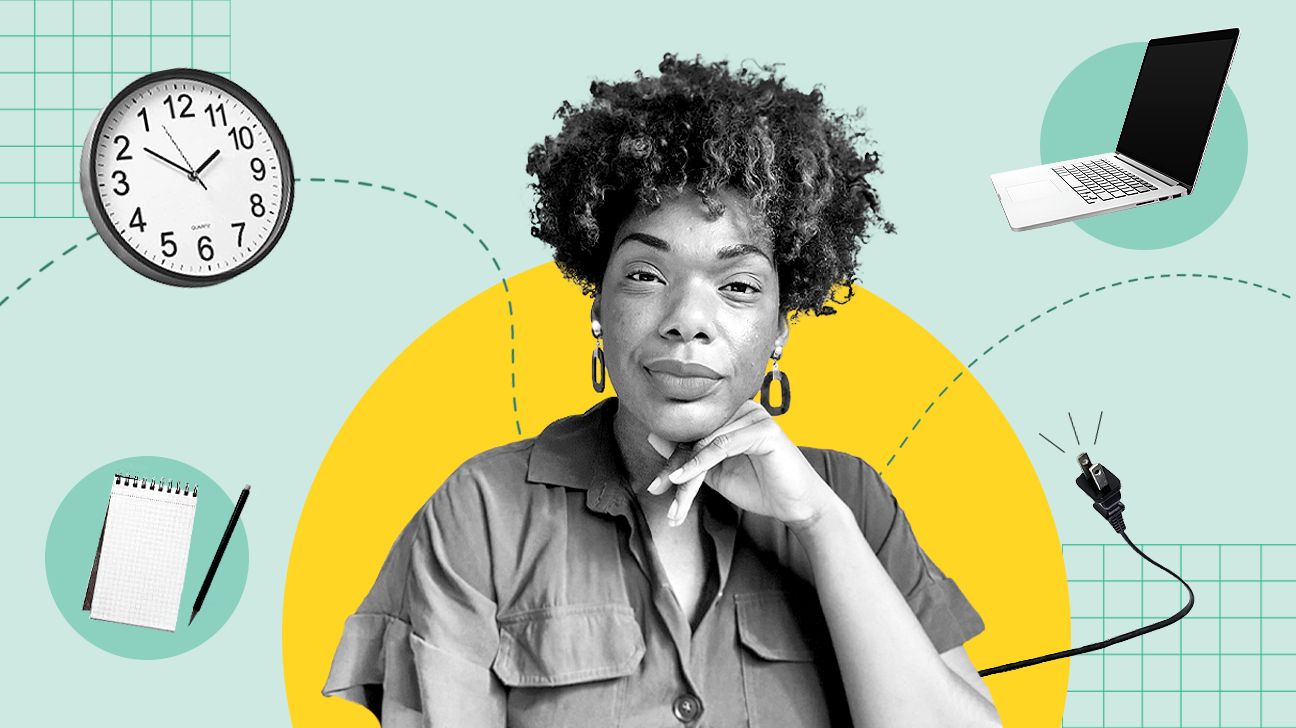 Hi and Happy Monday!
Over last few weeks, we've focused on decluttering our personal spaces and our unfruitful relationships. The growth that comes with this type of change won't happen overnight, but it's important work nonetheless.
So, let's continue by adding social feed decluttering to the list.
You (like most of us) might find that you spend most of your time glued to your phone or your laptop. Industry research has found that more than 3.8 billion people used social media in 2020, and I imagine that number will continue to grow with the consistent rise of new and enhanced media platforms.
Decluttering is all about releasing something for your own good. And your mental health might require you to assess your social feeds and purge everything that's bogging you down mentally.
Is this easy? Not always. But here are two steps that should put you on a productive social decluttering path:
Audit your apps. Do a quick count of the number of active social apps on your phone. If the number is anywhere close to 10, ask yourself if this makes you feel overwhelmed. Assess which accounts you use primarily (the ones on your home screen) vs. the ones you barely touch (have to scroll to find) and see which ones can go right away.
Free up your follows. Choose one app and scroll through your "following" list. Does each of these accounts deserve a follow from you? Do you see enough of their content to warrant a follow? Does the content you follow make you feel good? If you answer "no" to any of these questions, that follow can probably be set free. Move on to another app on another day and do the same.
Our social feeds matter a lot more than we might think they do. Unhelpful habits like comparing your life to what you see on someone else's account and doomscrolling can take a toll on your mental health.
If you're following someone who makes you feel insecure or consuming content you no longer love, it's OK to hit the mute, unfollow, or even block button for your well-being. You might be surprised at how much lighter you'll feel.
As you continue the work of decluttering, consider other areas of your life that might feel somewhat overwhelming and look for ways to give yourself more air.
I'll be back to talk mental health awareness for the month of May.
With love,
Minaa