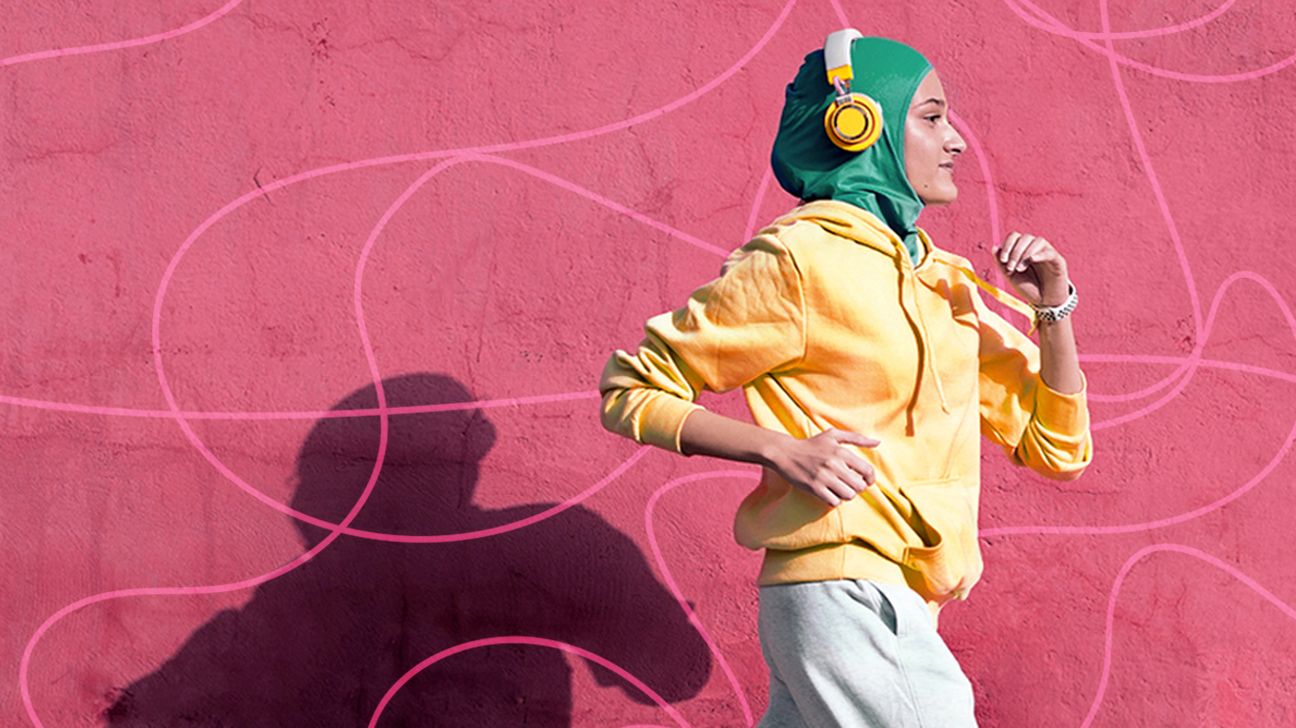 Got a run ahead of you? We got you in the sounds department! This runner's motivation mix will have you ready to scale the steps like Rocky, help you shed any stress from the day, or push you through that last lap of your workout.
You don't have to be a marathon runner to enjoy music — but music def slaps during a good run!
Make sure you're following us on Spotify and put this playlist in the queue for your next 10K training rotation.
Here's what you'll be running to:
20 songs, 1 hr and 12 minutes
"Going The Distance" by The Rocky Soloists & Orchestra
"Run (I'm a Natural Disaster)" by Gnarls Barkley
"Don't Stop Me Now" by Queen
"Run Run Run" by Jill Scott
"Shoes For Running" by Big Boi, B.o.B, and Wavves
"Run This Town" by JAY-Z, Rihanna, and Kanye West
"Unstoppable" by Foxy Shazam
"Running" by Moderat
"Born to Run" by Bruce Springsteen
"Let's Go On The Run" by Chance the Rapper
"Runnin'" by The Pharcyde
"The Fire" by The Roots and John Legend
"Go!" by Common
"Breathe for a Minute" by Soothing Light
"Mount Everest" by Labrinth
"Wake Up" by Arcade Fire
"Run" by OneRepublic
"Burning Heart" by Survivor
"Harder, Better, Faster, Stronger" by Daft Punk
"Runnin" by Ludwig Goransson, A$AP Rocky, and Jacob Banks