Whether you're a lifelong runner or a seasoned couch potato, apps can help you hit your fitness goals. The only issue is that with so many to choose from, picking a winner can be a total pain.
But don't worry! We did the running research so you don't have to. Here's a rundown of the 11 best running apps of 2022.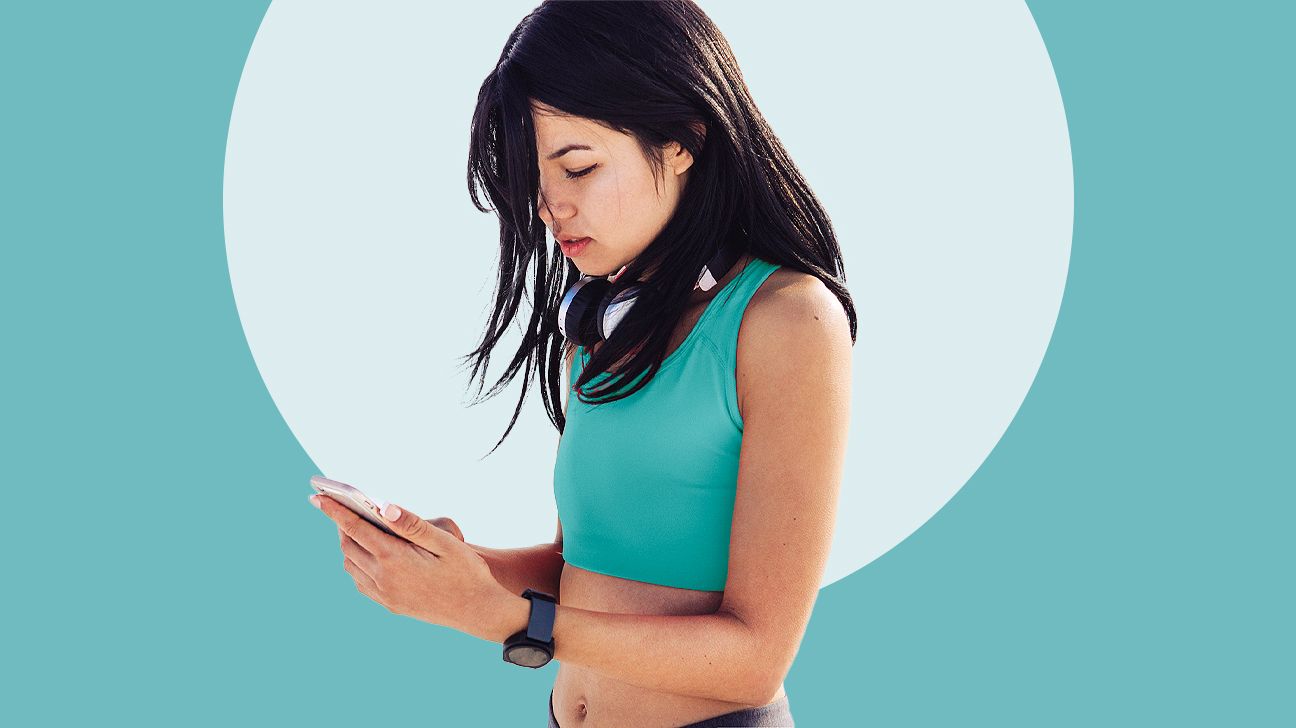 1. Best overall running app
Strava packs a punch. The app keeps track of basics like distance traveled and running speed, but you can also get performance data on a daily or weekly basis. This can help you monitor your progress over time. The app can connect to most big-name smartwatches, like the Apple Watch and Wear OS devices.
Another major perk is the app's safety feature, Strava Beacon. It shares your real-time location with friends and fam, which is extra-important if you run solo or in isolated areas.
Strava is also great if you have a competitive streak. The social side of the app lets you track your friends. You can also do group challenges such as most activity, longest single activity, or fastest effort.
The basic version of the app is free, but you can get the paid membership (Strava Summit) for $5 per month or $59.99 per year. It offers more in-depth maps, race features, and performance deets.
Download Strava Running and Cycling for iOS or Android.
2. Best running app for beginners
Running can be hella intimidating at first. But don't worry! This app has you covered. Couch to 5K is the perfect plan for beginners.
It's designed to help you train for a 5K (3.1 miles) in just 9 weeks. All you need is 20 to 30 minutes a day, 3 times a week. You'll start by alternating between running and walking short distances and work your way up as you go.
The app includes your pick of four virtual coaches, each with their own style. They'll give you voice cues throughout your workout to keep you motivated step-by-step. When you're done, you can log your workouts and share progress with a huge community of fellow fitness lovers on Active.com.
FYI: Couch to 5K has a one-time purchase fee of $4.99.
Download C25K for iOS or Android.
3. Best running app for nutrition tracking
MyFitnessPal is a dope app if you want to track your nutrition along with your runs. The free account lets you track your calories, weight, and activity. It pulls your burned calories from your total daily calorie quota. You can also connect with a huge community and enjoy shared recipes and support.
PSA: A lot of folks prefer the Premium version. For $9.99 per month or $49.99 per year, you get a ton of perks. It gets rid of ads and takes a deeper dive into your food facts. This includes an analysis of your macronutrients and net carbs, which is great if you're kicking it keto-style.
You can also customize your home screen dashboard and export your exercise history.
Download MyFitnessPal for iOS or Android.
4. Best running app for personal training
Aaptiv is where it's at if you want a personal touch to your training. It gives you a daily workout plan based on your preferences. You also get access to thousands of classes that are updated on the reg. Not only will you never get bored, but you can also customize your workouts to your unique goals.
Another advantage is the audio format. This makes it easy to work out at home, at the gym, or on the go. You can also join teams and participate in challenges if you want a sense of community.
The app itself is free to download, but you'll need to pay a subscription fee of $14.99 per month or $99.99 per year. Aaptiv offers a 1-week free trial period before you drop the cash.
Download Aaptiv for iOS or Android.
5. Best running app for treadmill work
You don't need to spend a kajillion dollars for the Peloton experience. For $13 per month, you can get a Peloton Digital membership. You'll have access to TONS of exciting classes on your phone, tablet, or computer. This includes a rad array of running routines in 10-, 20-, 30-, 45-, and 60-minute formats.
Peloton Digital is also fab for varying your workouts. The app includes strength, meditation, yoga, dance, and cycling classes. Woot!
Download Peloton Digital for iOS or Android.
6. Best running app for road runners
MapMyRun is ideal for outdoor or road runners. You can map, record, and share your routes with friends or check out prerecorded routes in your area.
The app tracks your average stride length, cadence, and pace. You can also tap into a vast community to make new running buddies or share tips and tricks. Lots of folks like to join in-app clubs and do group challenges to keep things exciting.
The MVP subscription, which is $5.99 per month or $29.99 per year, has sweet features like live tracking, training plans, and heart rate analysis.
Download MapMyRun for iOS or Android.
7. Best AI running app
Are you looking for a next-gen running experience? Enter: TrainAsONE. This artificial intelligence (AI) running app was designed with your success in mind. It uses your data to constantly update your training plans.
The free plan offers week-to-week sessions that help you train for one goal at a time. The workouts are pace-based, and you can import activity data from other running apps like Runkeeper and Strava.
The paid package is £9.99 per month or £99.99 per year. You'll get better plan variations, a bigger custom workout selection, and heart rate-based workouts. It also comes with an advanced running history analysis and insights.
Download TrainAsONE for iOS or Android.
8. Best running app for training
Runkeeper is uber-popular in the running community, and with good reason! It's a great option for those who want less fuss and maximum results. In addition to running, you can add activities like strength training for a well-rounded training program.
But the best part? You can customize training plans and track your progress as you go. You can even prepare for races with other users!
The basic app is free, but you can get a subscription for $9.99 per month or upgrade to Runkeeper Go for $39.99 per year. This version offers more personalized training plans and detailed progress insights. It also helps you compare your runs to friends' runs and lets you share your live location with selected family and friends.
Download Runkeeper for iOS or Android.
9. Best running app for motivation
This handy-dandy app comes loaded with features to help measure your running progress, including speed, elevation, and calories burned. Runtastic makes it easy to analyze just how effective workouts are.
If you're running a race or even just doing an intense training run, your friends can check out your progress in real time and send motivating cheers. Who doesn't want their own fan club?
Download adidas Training by Runtastic for iOS or Android.
10. Best running app for personalized fitness plans
Pacer is a pedometer app with tons of perks. It's super customizable for a personalized fitness experience. With a treasure trove of top-notch guided video workouts, Pacer has something for every fitness level and style.
But wait — there's more! The app will create detailed charts to help you analyze your progress. You can view the updates on a weekly, monthly, or 6-month basis. Oh, and the challenges are fun AF.
Download Pacer for iOS or Android.
11. Best running app for fun
If you're looking to beat boredom, this is the ultimate download. For $5.99 per month or $39.99 per year, you get a fun and exciting way to turn a running routine into a gaming experience.
Not just a running app but an all-out adventure, Zombies, Run! provides users with more than 30 unique missions. The missions are mixed with your music as you walk, jog, or run away from impending zombie doom. Along the way, you can collect supplies to save the rest of the world from the apocalypse.
Just keep in mind that you might look a bit silly at times as you pick up speed to evade the zombies breathing in your ear.
Download Zombies, Run! for iOS or Android.
Bottom line: Choosing the app that's best for you comes down to practicality and checking most of your boxes. Give any of the above options a go during your next run to decide which one you're going to run with long-term.